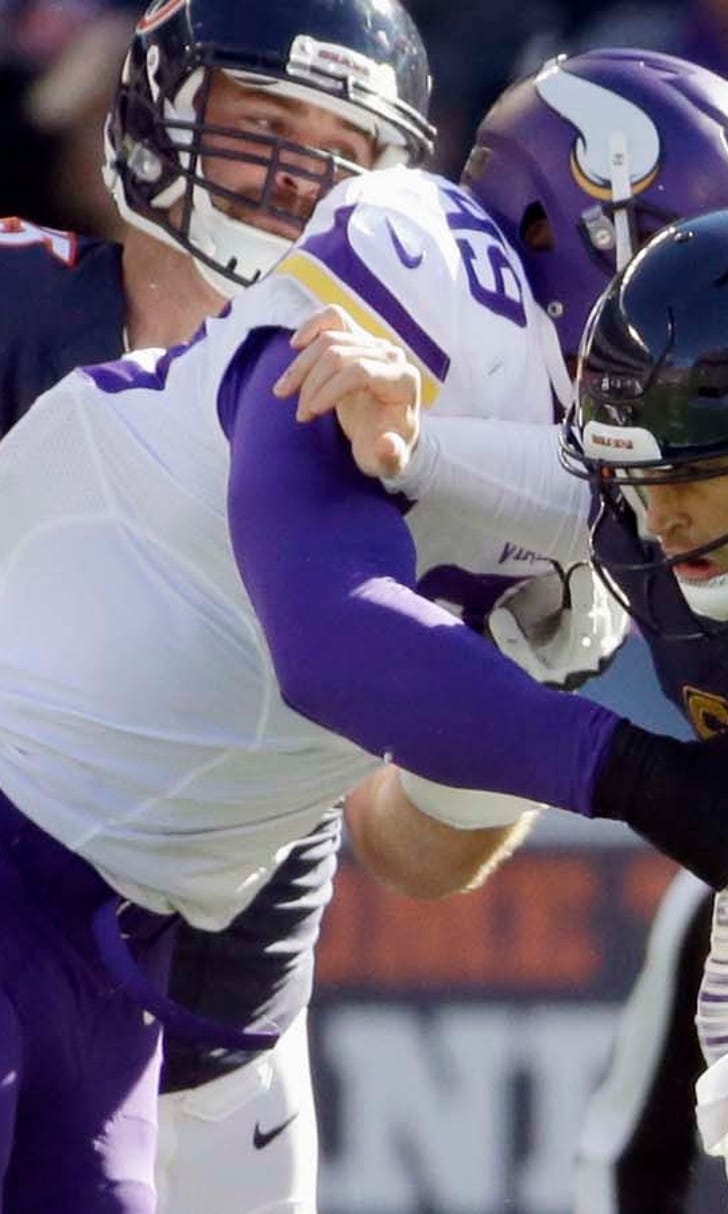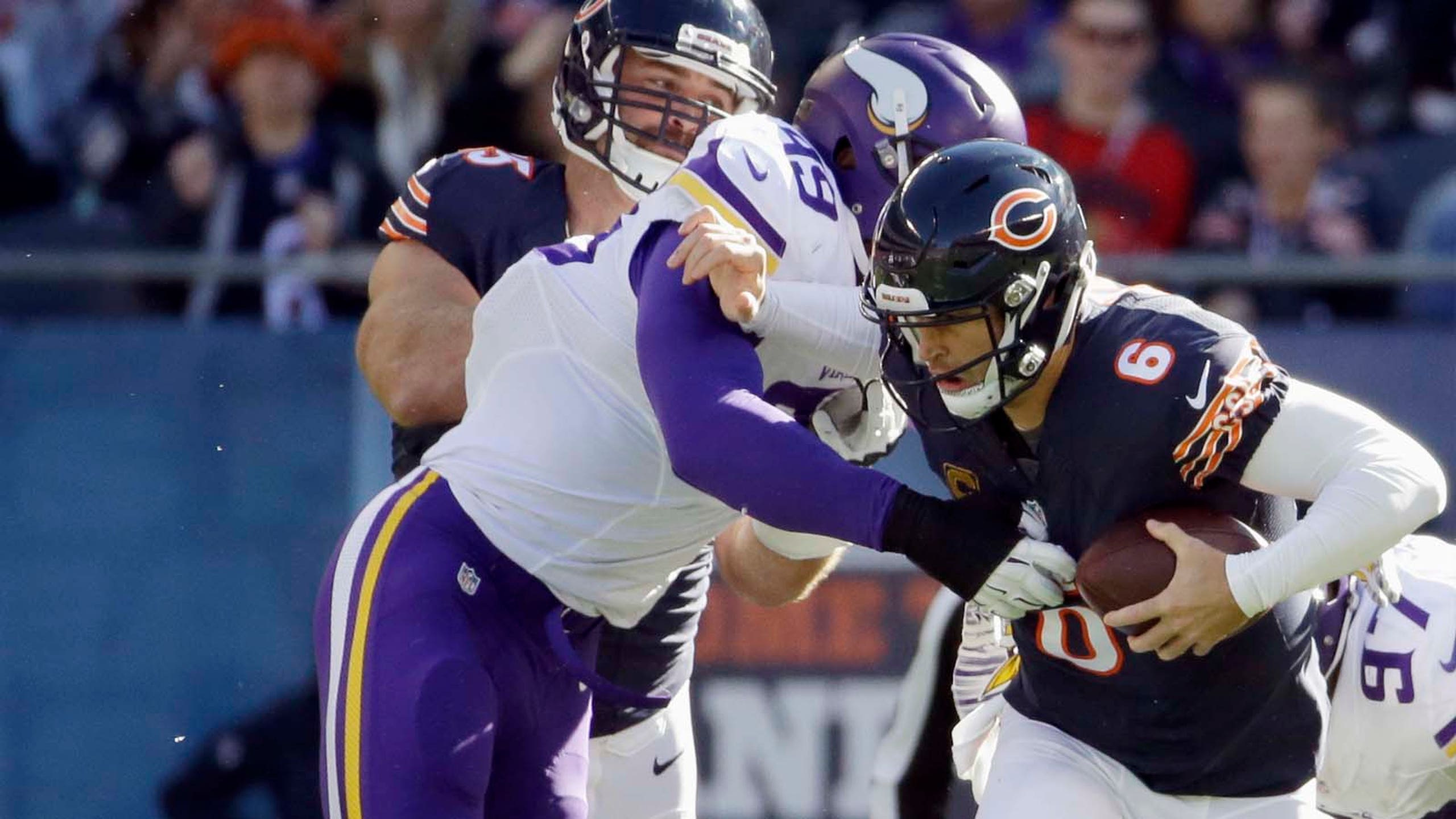 Bears' Cutler medically cleared to play vs. Vikings
BY foxsports • October 24, 2016
LAKE FOREST, Ill. (AP) -- Finally, some good news for the scuffling Chicago Bears: Quarterback Jay Cutler will return from a thumb injury to play against the Minnesota Vikings on Oct. 31.
Whether it's too late for Cutler to salvage something for the Bears (1-6) -- or perhaps his own career in Chicago -- remain valid questions.
"I think he's been at the bit for a while," coach John Fox said Monday. "I think anytime you can't play as a competitor, as a player, obviously that's hard and I think he handled it great."
Fox said team doctors cleared Cutler to play over the weekend. His return comes at an opportune time since backup Brian Hoyer suffered a broken left arm against Green Bay on Thursday night and has had surgery. He is likely to go on injured reserve, and the Bears have not ruled out picking up another quarterback.
Matt Barkley replaced Hoyer in the loss at Green Bay.
Cutler completed 28 of 46 for 373 yards with a touchdown and two interceptions in a game and a half before his thumb sprain against Philadelphia in a 29-14 loss Sept. 19. He had a passer rating of 75.7
Hoyer completed 134 of 200 for 1,445 yards with six touchdowns and a passer rating of 98.0. His 200 attempts without an interceptions is only five shy of the franchise record set in 2008 by Kyle Orton. While Hoyer was playing, Fox had said the starting position was performance-based when asked whether Cutler would return as starter when his injury healed.
Fox sought to clarify his statement Monday.
"Some things that I say go somewhere that I wasn't really intending," he said. "At the end of the day, obviously, Jay's our starter. He was injured, not permitted to play medically. And now that he's healed he's back to being our starter.
"That's really the facts and kind of what happened and where we're at now. So I don't know that there was a competition to speak of. Just like there wasn't a competition when Matt Barkley went in, he was our only quarterback left. So it's good to have Jay back. We're excited to have him back and hopefully he can remain healthy."
There has been plenty of speculation that Cutler is on his way out of Chicago after this season. Fox called handling such adversity part of the game and nothing was too big for Cutler.
"I think all that for everybody is tough," Fox said. "I think everybody realizes what they signed up for. Obviously as a coach and a staff you're always trying to help your players through stuff like that, but one thing I've found in Jay in the time I've been here is that he's very tough-minded and resilient."
Fox said had Cutler remained a part of the offense, working with offensive coordinator Dowell Loggains and Hoyer throughout his injury.
Now it's a matter of getting back in sync with teammates on the field.
Center Cody Whitehair said there could be a slight adjustment made in terms of Cutler taking snaps instead of Hoyer, but not much else.
"We don't really play into that much; whichever's back there, we're going to try and do our best to protect them and do our thing on the run," Whitehair said. "But you know, it is nice to have him back. He's been a leader on the sideline even while he wasn't playing and it'll be nice to have him back out there."
---
---