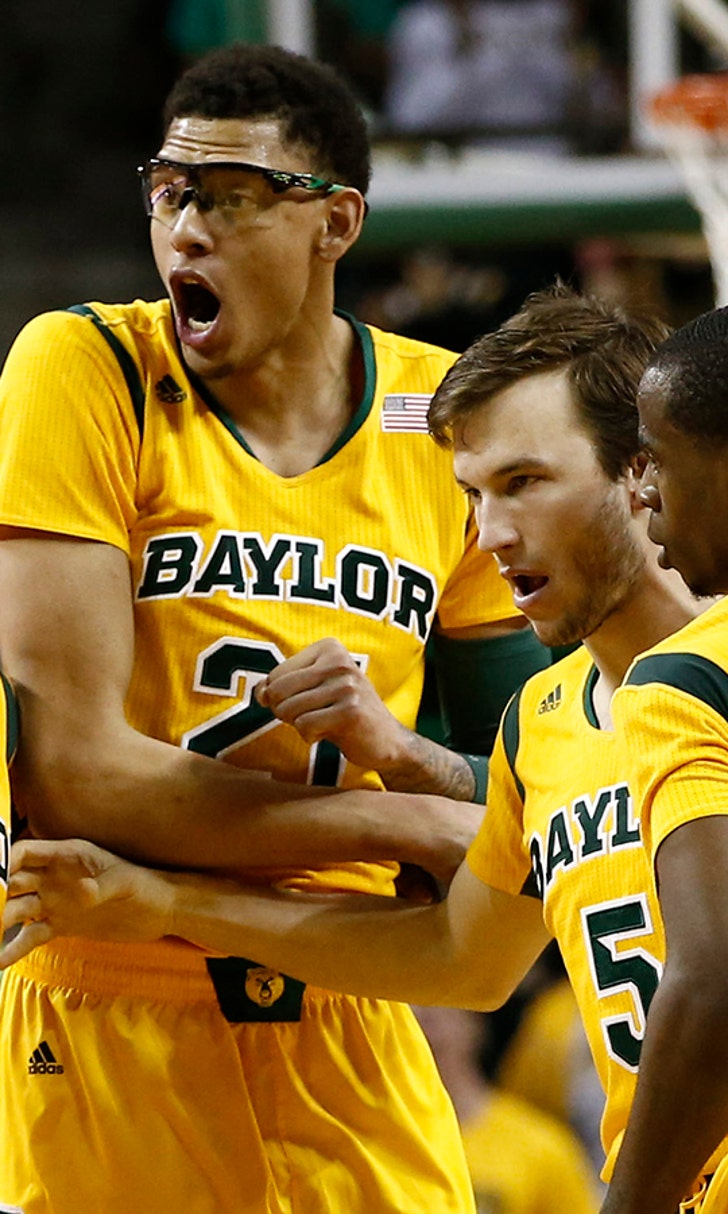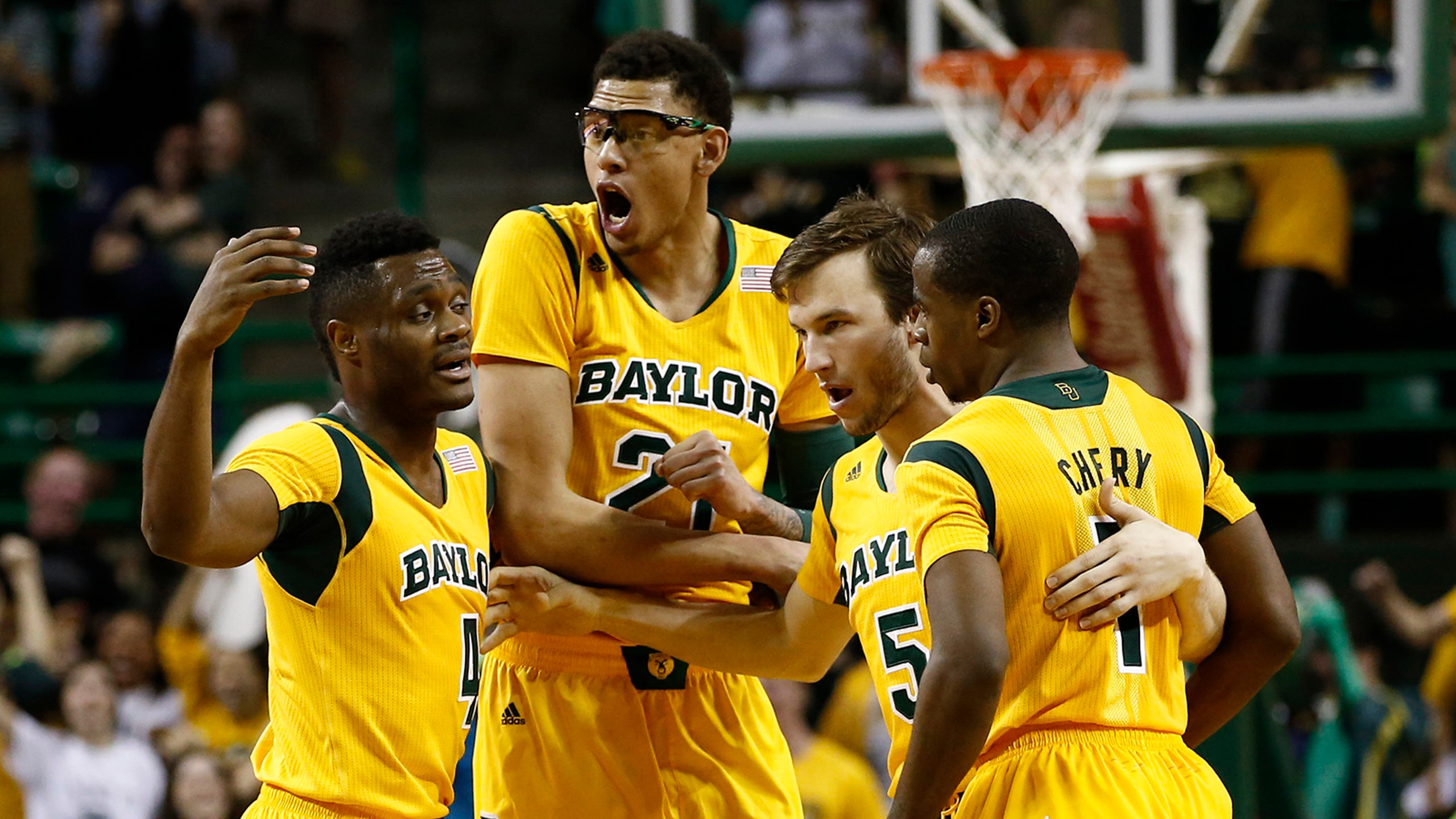 Baylor making a final push towards NCAA Tournament
BY foxsports • February 25, 2014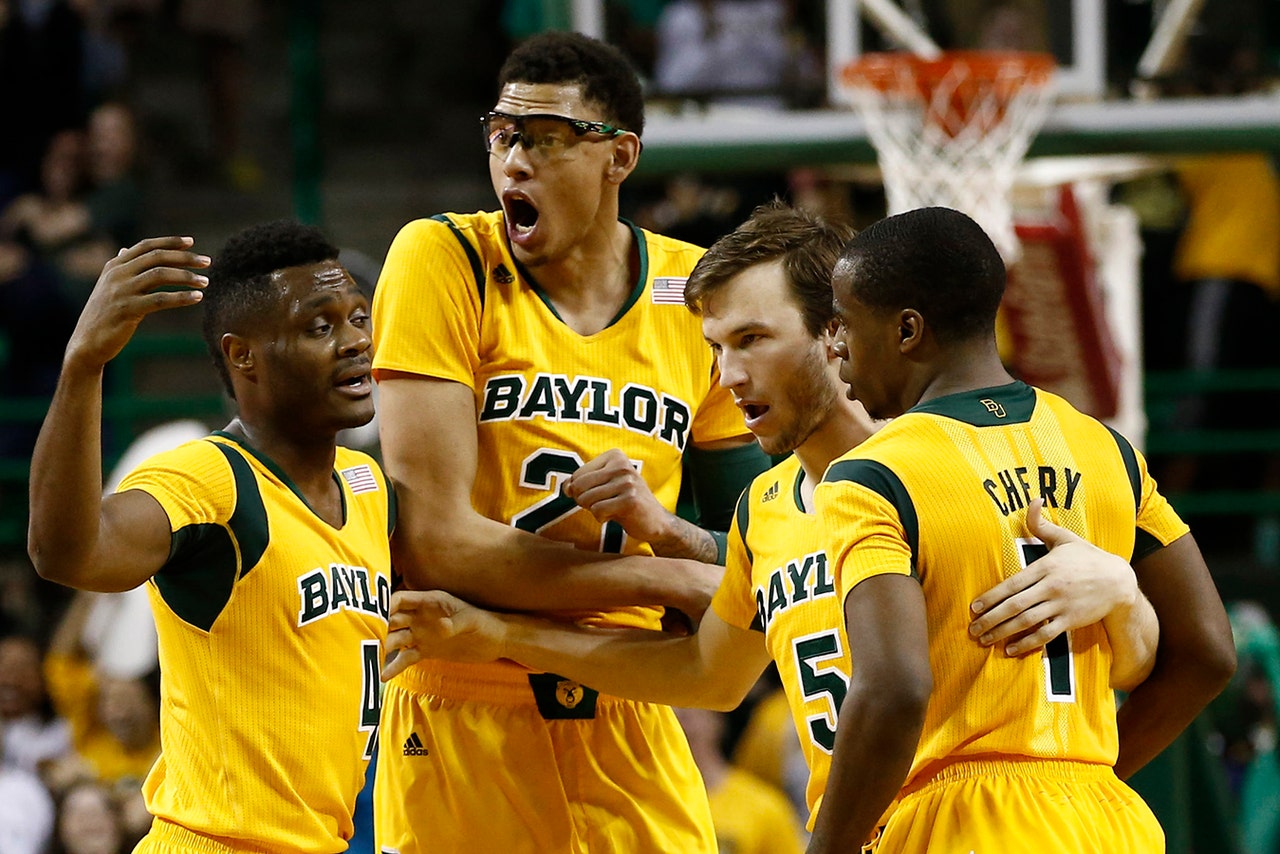 The calves tell the story, really.
Not the whole story, but if you're looking for one key, the missing link that explains Baylor, the calves are as good a place as any to start.
How could the Bears lose seven of eight games (with the lone win coming against Oklahoma State, mired in its own seven-game losing streak) and suddenly rip off four consecutive wins?
A team who knows a season that began with such promise was headed for a finish in the NIT, but as intensity in practices has risen, so has the Bears' winning percentage.
"Guys have caught cramps in practice," center Isaiah Austin told Fox Sports Southwest this week. "That means guys are going hard."
Those cramps haven't shown up in games, but in practices, it's become common on recent weeks. That wasn't the case in January, or even early in the season when Baylor raced to a 12-1 record and No. 7 in the polls. The losing streak knocked the Bears all the way down to the underside of the NCAA Tournament bubble, but tougher practices have produced results.
"Guys are just going harder, because we know if we're going to make the NCAA Tournament, we have to win," guard Brady Heslip said. "The only way we can win is giving maximum effort. At this point in the year, you can't really have three-hour practices."
Wednesday's game against Texas will be Baylor's toughest test yet since climbing above its lengthy midseason slide. The Bears sit at 18-9 and 6-8 in Big 12 play. An 8-10 record in league play would likely be good enough to crack the tournament. However, if Baylor's going to be the first team in Big 12 history to reach the NCAA tourney field with a losing record in league play, it'll have to prove it definitively moved beyond its slump. Kansas State is the only team remaining on Baylor's schedule that it beat in the first meeting--and that game took double overtime and a buzzer-beating three from Heslip to force an initial extra period.
"When you start to lose and if people start pointing the finger and blaming others, that doesn't help anything. The leaders, the upperclassmen on the team, never did that. They said we all have to get better," coach Scott Drew said. "We stuck together, practiced a little bit harder, a little bit longer, a little bit better. Just kept believing and never really became divisive or focused on other people, but what each person individually do to help the team get better. That's the only way you can turn around a season when you start losing."
Heslip's emotional shot gave Baylor its first quality win after the losing streak.
"We expect him to hit that," Austin said. "He's a senior leader."
It was his only make in eight tries on that day, but during the other three wins, the Big 12's leader in three-point percentage has hit 13-of-24 (.542) treys, nearly eight percentage points above his average on the season.
"During the stretch when we were losing games, we didn't defend as well as we are right now," Drew said. "We've shot a higher percentage, so maybe we've done a little bit better finding each other, screening, executing a little bit better."
Part of the improvement can be chalked up to personnel, too. Juco transfer point guard Kenny Chery, a Canadian like Heslip, served as a solid fill-in for Pierre Jackson, who carried Baylor to an NIT title a year ago before moving onto the professional ranks. A case of turf toe sidelined Chery, fourth in the Big 12 in assist-turnover ratio (2.6), in the win over Oklahoma State during the eight-game slide, but Drew admitted Chery should have sat longer.
"In hindsight, I probably should have just kept him out because he wasn't able to practice and when he played, he wasn't as effective and the team wasn't as used to him being out there and that probably hurt us," Drew said, "but all those little things add up."
Now, Chery's back, and Baylor's offense is playing more efficient than ever. In the second half of Saturday's road win at West Virginia, the Bears scored on 20 of 25 possessions, according to Mountaineers head coach Bob Huggins.
"For awhile, we were playing a little bit selfish basketball, and we've changed that," Austin said.
Drew said it himself: Take away guys trying to win by themselves, add a higher shooting percentage, mix in a few calf cramps and put a little Chery on top?
All those little things add up.


---