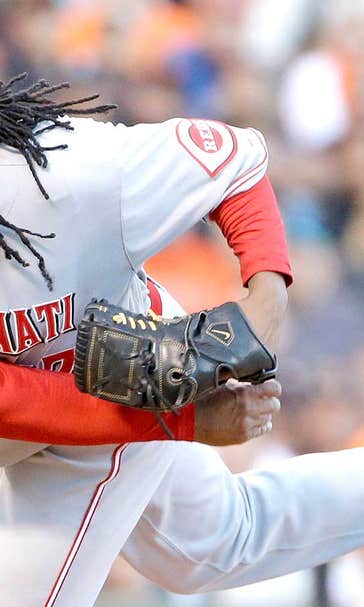 Baseball's stingiest pitcher takes the mound for the Reds
BY foxsports • July 2, 2014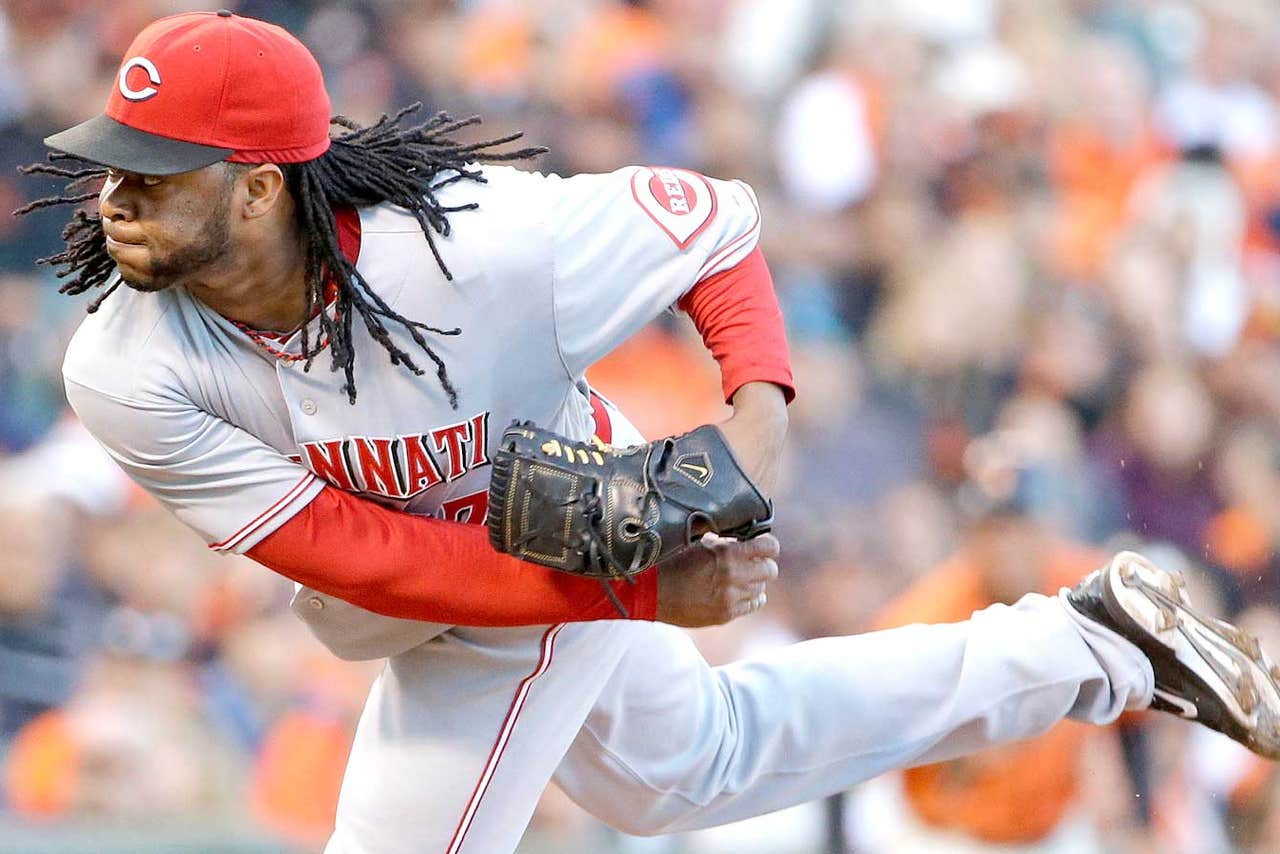 San Diego's Jekyll and Hyde offense has bewildered only the Cincinnati Reds during this series as the Padres are on the verge of matching their longest winning streak of the season.
Another surprising outburst from San Diego's lineup, though, may be more difficult with Johnny Cueto on the mound.
Baseball's stingiest pitcher looks to help visiting Cincinnati avoid a three-game sweep as Cueto opposes Padres starter Tyson Ross on Wednesday.
The Padres (37-47) took Monday's series opener 1-0 despite registering one hit, becoming the first team since the 1965 Los Angeles Dodgers to win multiple games in a season with a single hit.
San Diego, which had scored five runs and batted .175 over its previous five games, played like a different team Tuesday, pounding out a season-high 16 hits in an 8-2 victory for its third straight win.
Seth Smith went 3 for 4 with a homer and Carlos Quentin homered and drove in three runs for the Padres, who reached double digits in hits for the second time in 22 games.
"There is a little bit of momentum that happens in the dugout, and quite honestly, we haven't had that much," manager Bud Black said.
The Padres could have trouble making that kind of performance a trend as they face Cueto (8-5, 1.88 ERA), the major league leader in ERA, innings pitched (124 1-3) and WHIP (0.84).
Cueto, whose 122 strikeouts are second most in the NL, is 3-0 with a 1.59 ERA in his last four starts after allowing two runs in 8 1-3 innings of a 6-2 victory over San Francisco on Friday.
"He's really, really grown as a pitcher," outfielder Jay Bruce said. "It's something I love to see, and I think everyone else on the team loves to see it, too."
The right-hander was dominant against the Padres in the first game of a doubleheader May 15, tossing a three-hitter while striking out eight in a 5-0 home victory. He's won his last three starts with a 2.45 ERA against San Diego.
Ross (6-8, 3.18) can only hope to get the same amount of offensive support that his team delivered Tuesday. He's received one run in 32 innings over his last five starts, and it came on his own sacrifice fly in Friday's 2-1 loss to Arizona. Ross gave up two runs and struck out seven through seven innings.
The right-hander has pitched at least seven innings three times during that five-outing stretch, but has gone 0-4 with a 3.94 ERA.
Ross has allowed two or fewer earned runs 11 times in his 17 starts. He has a 2.39 ERA in nine outings at home.
"He seems to have a little confidence in this ballpark," Black said. "We are watching him grow before our eyes. It's great to see a developing pitcher."
Ross walked five but was otherwise outstanding in a 6-1 win over Cincinnati in the second game of the May 15 twinbill, allowing one run and three hits while striking out eight in seven innings.
He'll face a Reds team that has struggled after coming into this series with a five-game winning streak. Devin Mesoraco homered Tuesday and has batted .370 with six homers and 14 RBIs over his last 13 for Cincinnati (43-40), which hasn't been swept since April 25-27 at Atlanta.
Bruce is 0 for 11 over his last three after batting .457 during a nine-game hitting streak.
---