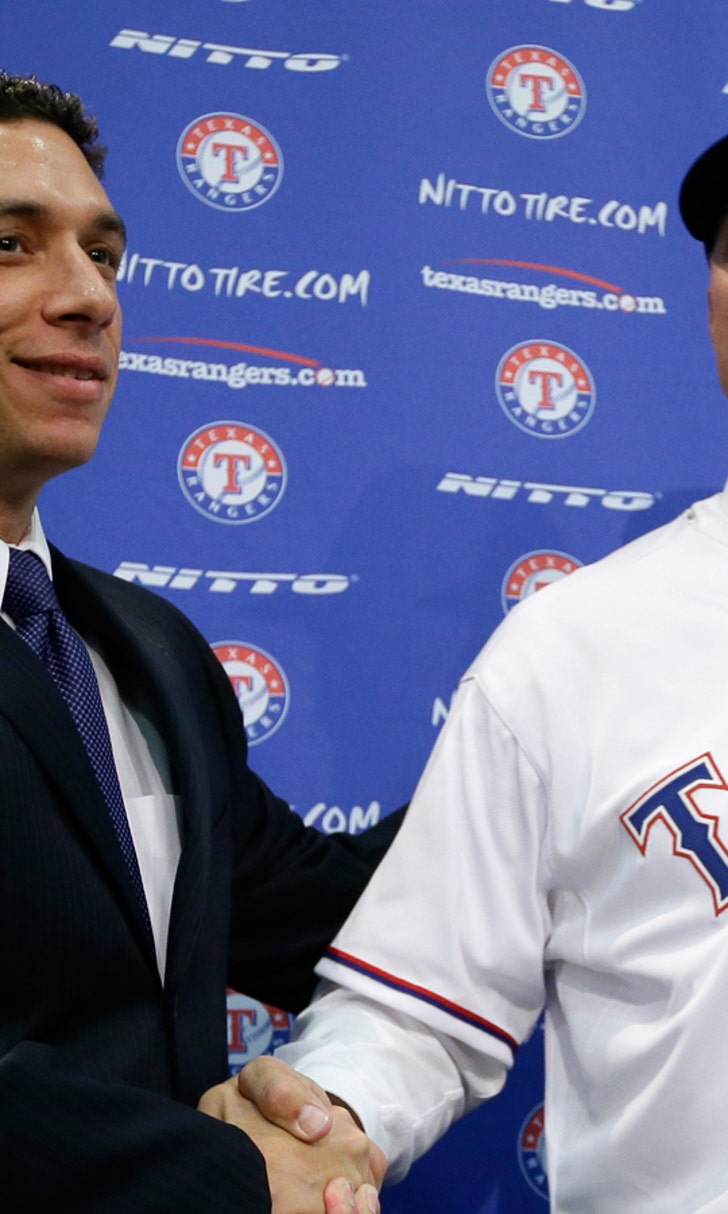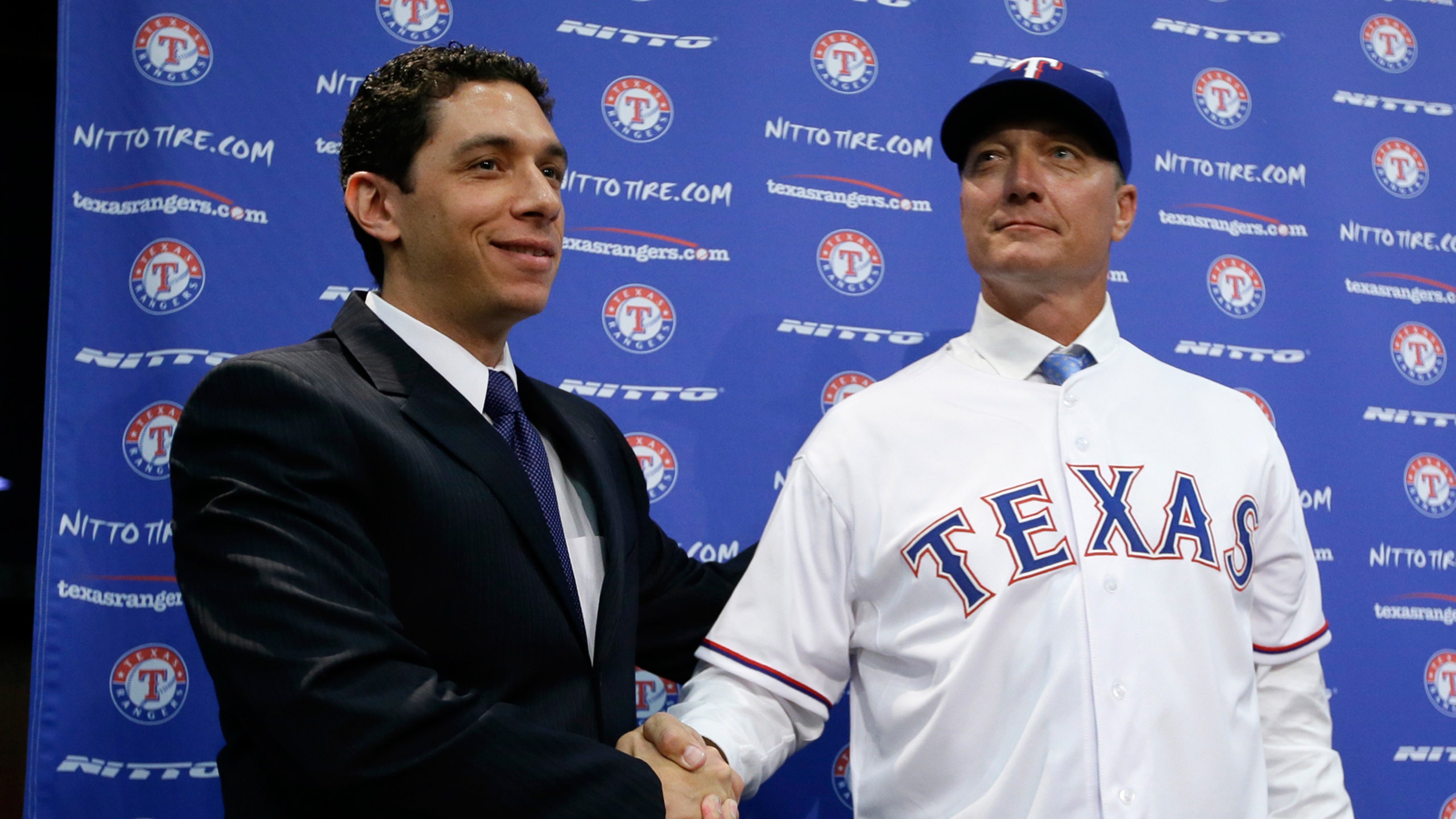 Banister spreading the word about Rangers baseball
BY foxsports • January 30, 2015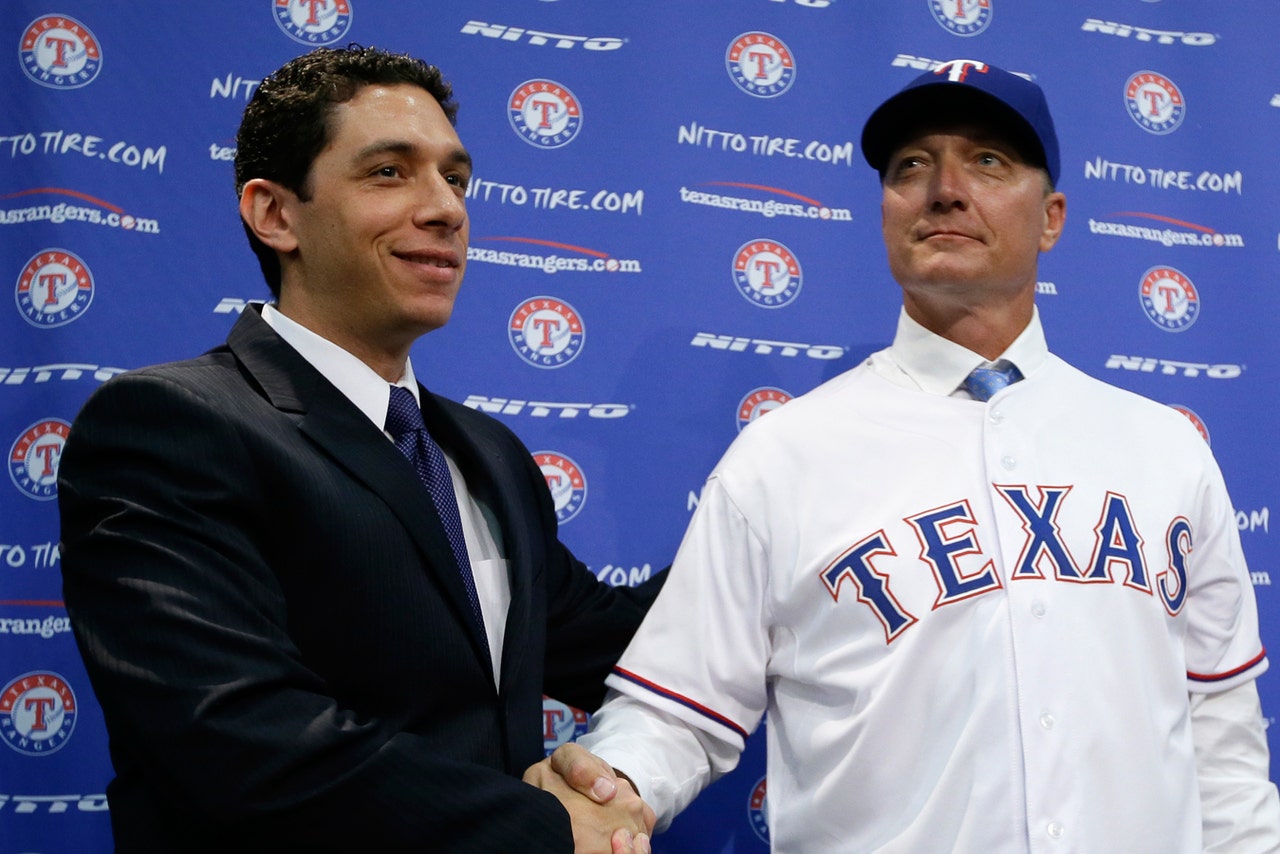 New Texas Rangers manager Jeff Banister is doing what he can to tell his story and talk about what he's expecting out of the Rangers in 2015.
And he's not afraid to go the distance to do so.
Banister spent Thursday doing just that, flying to Lubbock, Oklahoma City and College Station speaking about the upcoming season. It wasn't hard to tell he was coming either as Banister flew in a jet that had a Rangers logo on it and was picked up at the airport in Oklahoma City in team's winter caravan bus. He hit all three cities in a day that started in Arlington at 8:45 in the morning and ended at the same airport just before 8 in the evening.
Banister thinks it's important to let as many people as he can know that the Rangers plan to bounce back from a 67-win season in 2014. That's why he talked to radio, newspaper and television people. He even talked Rangers' baseball with former Oklahoma football coach Barry Switzer and Texas A&M baseball coach Rob Childress. He signed autographs at a meet-and-greet in Lubbock where he was also part of a live television broadcast that also featured a preview of Lubbock-area high school baseball.
He doesn't see anything wrong in beating the bushes to promote the Rangers.
"It's important people put a face with the voice," said Banister, who is also speaking at the TCU baseball banquet next week. "They love the Rangers and it's about them making the connection. I want the fans to feel connected. I really want to reconnect them if they have lost a little faith and know what we're about. It's extremely important to me because I've said all along the 25 men who suit up for me every night are most important to me but those fans they feel what we do every single day. To make them proud every day is extremely important to me."
The trip was further proof to Banister, who has already made a trip to the Austin area as part of the team's caravan, that the Rangers are much more than a Metroplex team.
That was especially evident in Lubbock as he signed about 50 autographs for fans and answered questions about everything from his life story to his philosophy on early-game bunting.
"It says Texas across the front of the jersey and that's important," Banister said. "To get to those outlying areas and get to some of those areas where people aren't just driving across town to watch us play. They're turning on the TV. They're turning on the radio. I wish I could have brought everybody (on the team). That's how important this is to me."
While Banister enjoyed talking about his upbringing and the Rangers the highlight may have been the time he got to spend with Switzer. The former OU and Dallas Cowboys head coach was waiting for Banister in the lobby in the Oklahoma Sports Hall of Fame. 
Banister was born in Oklahoma and his father coached there. Switzer said he remembered his name from the 1960s.
"It was a great moment for me," Banister said. "As a kid Oklahoma, in the early stages living here, Oklahoma was on TV a lot and I got to see a lot of Barry Switzer. That was really fun."
---