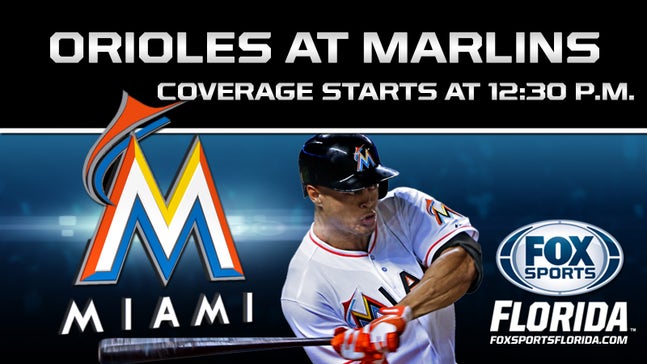 Baltimore Orioles at Miami Marlins game preview
Published
May. 24, 2015 8:40 a.m. ET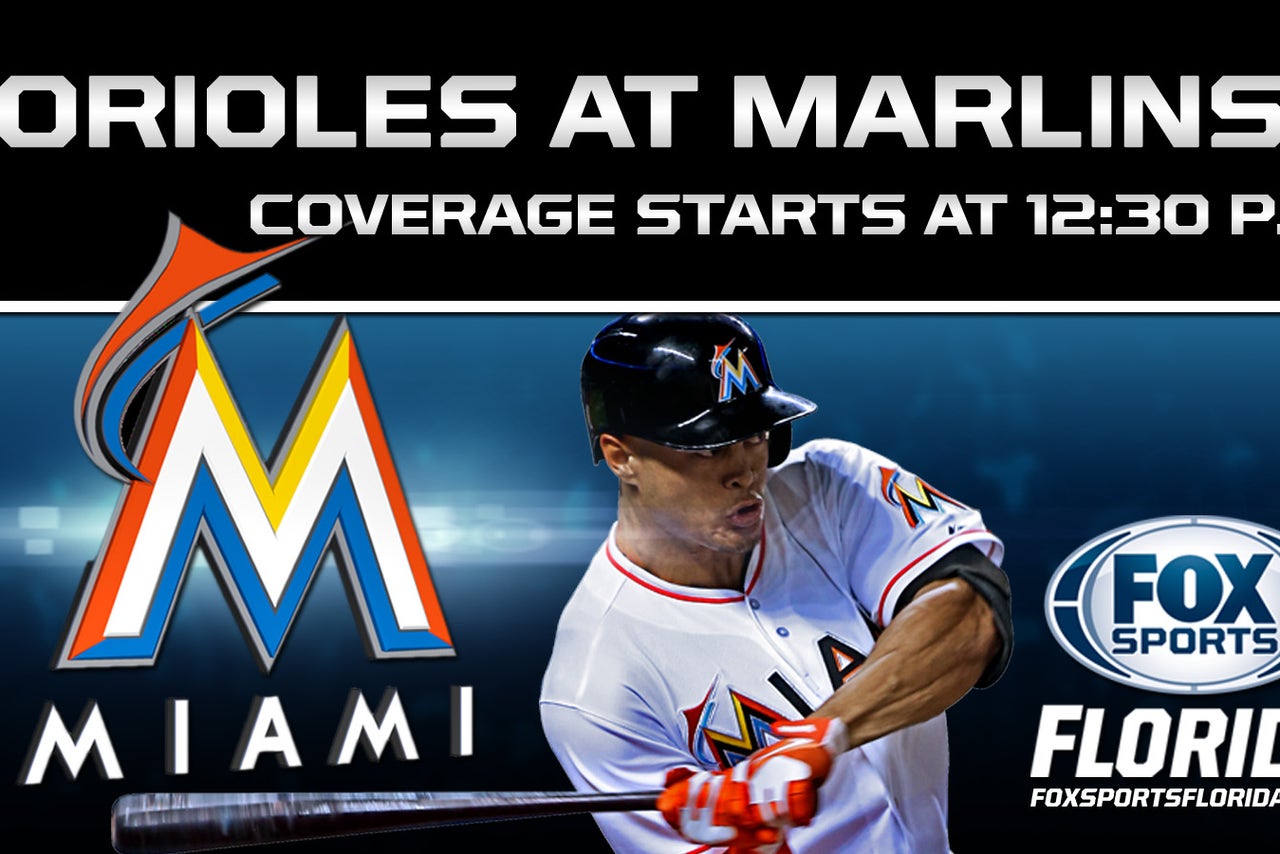 TV: FOX SPORTS FLORIDA
TIME: COVERAGE BEGINS AT 12:30 P.M.
Regardless of what the future holds, Dan Jennings and the Miami Marlins made the most of his first managerial victory.
Now that the party's ended, they'll look to win consecutive games for the first time in three weeks Sunday against the visiting Baltimore Orioles.
Miami (17-27) recorded seven hits in 13 innings but the last by Martin Prado with two-out and the bases loaded was the difference in Saturday's 1-0 victory that snapped an eight-game skid and gave Jennings his first victory since moving from the front office to the dugout.
"It has been a tough week and a half," Prado said. "Everybody was trying so hard to win a game. Everybody was trying to be a hero, but sometimes it doesn't happen."
The Marlins came close over the previous five games since Jennings took over for the fired Mike Redmond, losing 3-2 in 13 innings to Arizona in his debut Monday and 7-6 to the Diamondbacks on Thursday.
"This is not about me," said Jennings, the team's former general manager who splashed around in the stadium's nightclub pool after the win. "Am I thrilled to have a first win as a manager? You bet. But much more important to me as a manager is to break an eight-game losing streak."
While the victory was a relief, the Marlins still have been held to two or fewer runs seven times while winning twice in the last 13 games. They last won two straight as part of a four-game run April 28-May 2.
Giancarlo Stanton hasn't helped much while going 3 for 27 in his last seven games.
Building on that much-needed victory likely won't be easy against Miguel Gonzalez (5-2, 3.24 ERA), who tries to win a third straight start for Baltimore (19-21).
The right-hander allowed a solo homer and a three-run shot over the first three innings of the seven he lasted during Tuesday's 9-4 win over Seattle. It's the fourth time he's completed at least seven innings.
"He finds a way to sit there and make pitches when he needs to and keep the team in the game," catcher Caleb Joseph told MLB's official website.
Gonzalez is 2-1 with a 2.36 ERA in five interleague starts.
It remains to be seen if any disciplinary action will be taken against Baltimore reliever Brian Matusz, who was ejected in the 12th after umpires checked his arm for a foreign substance. The incident came one day after Milwaukee's Will Smith was suspended eight games for a similar issue Thursday in Atlanta.
"We're not going to address the issue right now," said Matusz, 1-2 with a 3.60 ERA in 13 games. "Obviously I have my own personal opinions about the issue, but right now with emotions running high we're going to let this settle and address questions at a later time."
With two hits Saturday, teammate Jimmy Paredes is tied for the AL lead with a .352 average. He's 10 for 20 in the last four road games.
Baltimore slugger Chris Davis continues to struggle, going 0 for 6 with four strikeouts Saturday to drop his average to .210. He's 2 for 29 with 11 strikeouts in his last eight games.
The Orioles will get their first look at Tom Koehler (2-3, 3.70), who makes a second straight start with Jarred Cosart on the disabled list. Following one relief appearance, Koehler allowed two unearned runs in 6 2/3 innings while not factoring in the decision of Tuesday's 4-2 loss to Arizona.
"I'm not a guy that feels good about outings when we end up losing," said Koehler, who has yielded one earned run over 12 2/3 innings in his last two starts.
Though the right-hander has a 5.66 ERA in his last four interleague starts, he's gone 3-0.
---