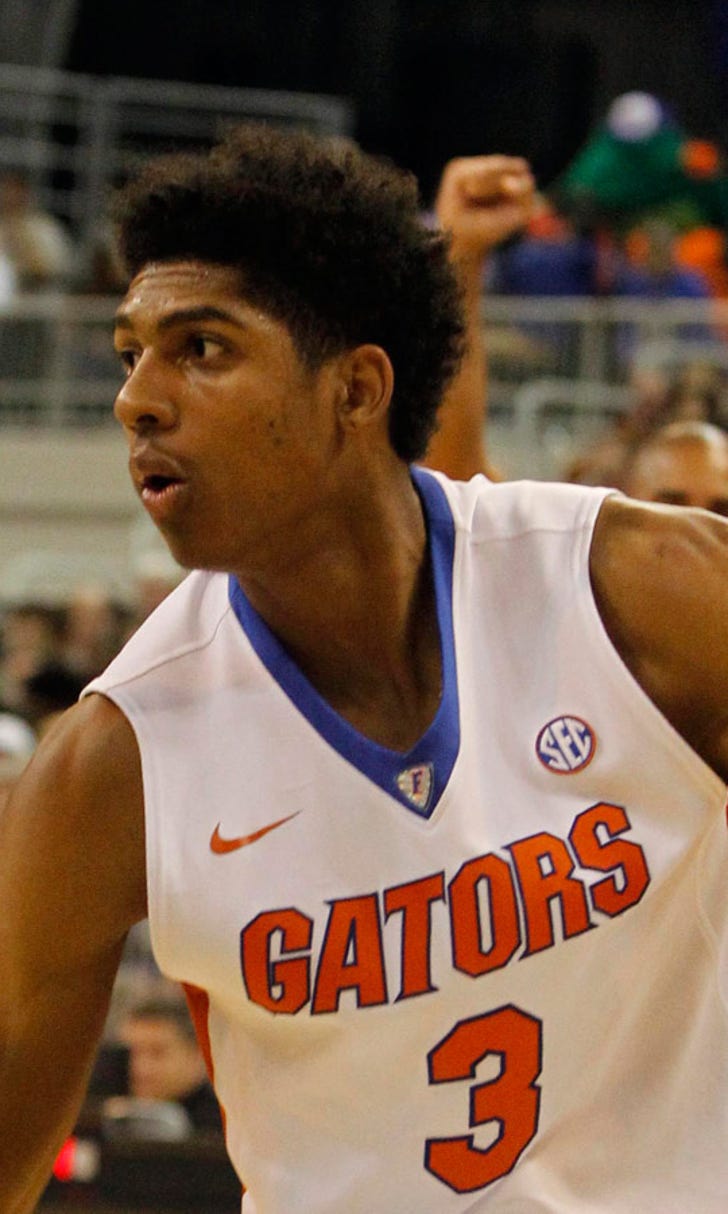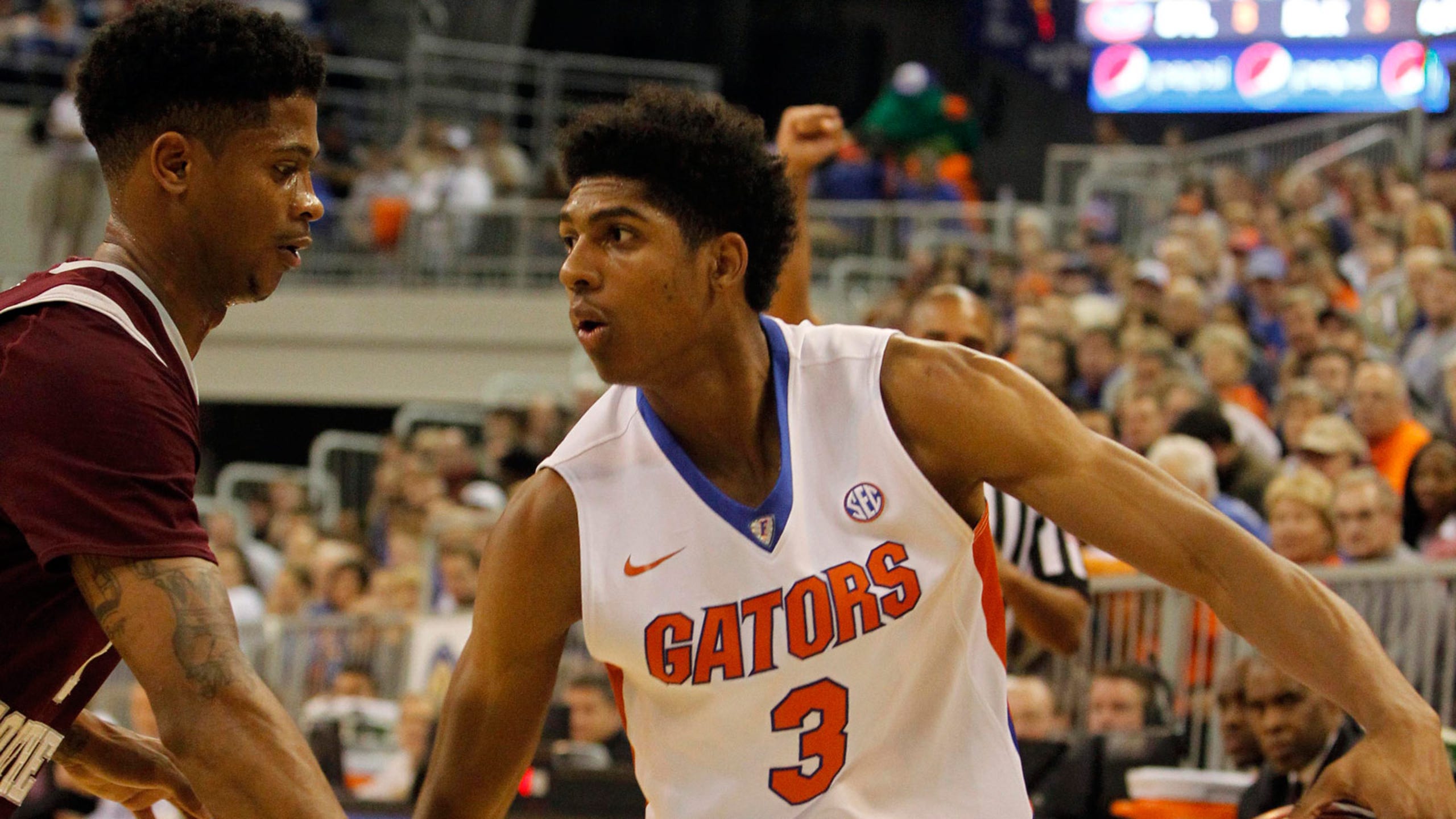 Balanced box score, Devin Robinson key Florida's solid outing
BY foxsports • December 12, 2014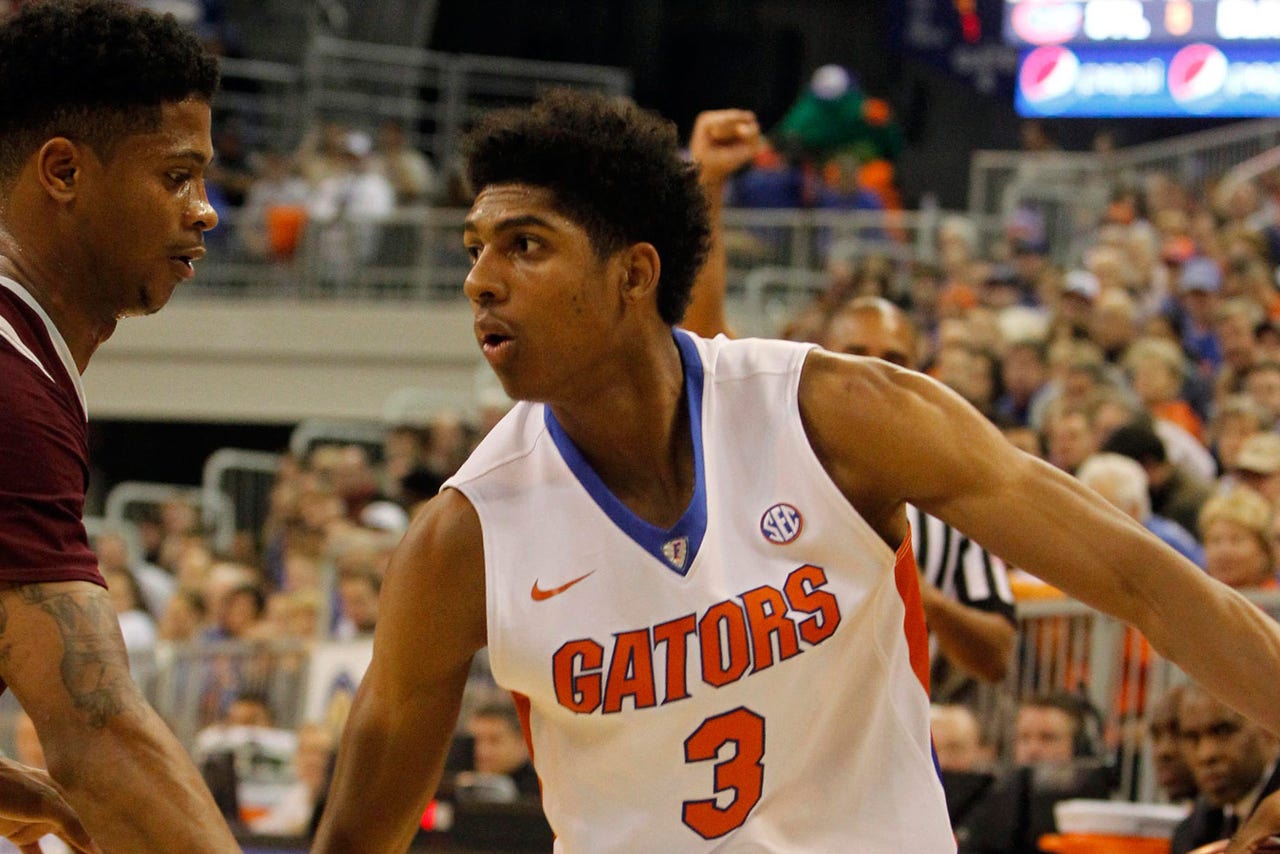 GAINESVILLE, Fla. -- Billy Donovan has the pulse of his team and with it a firm grasp on the relativity of Florida getting its first two-game winning streak of the season against a pair of mid-major programs after looking so dismal at times offensively in losses to marquee opponents Miami, Georgetown, North Carolina and Kansas.
In other words, he can take some pleasure -- and see some encouraging signs -- in the steps the Gators made this week; most lately in Friday night's 75-50 defeat of Texas Southern at the O'Connell Center.
Freshman Devin Robinson, who a week ago woke up in Kansas with more airballs (9) than field goals (8) in his brief time playing at the collegiate level, scored a career-high 15 points on 5-for-7 shooting from the floor to lead five UF players into double-figures. Sophomore center Chris Walker had 12 points, including a sicko, rim-rattling alley-oop dunk in the final seconds, while junior forward Dorian Finney-Smith had 11 points and seven rebounds.
Just four days after hitting 63.8 percent in a 38-point blowout of Yale, the Gators (5-4) shot 54.4 percent against the Tigers (1-7) and tallied a season-best 19 assists.
"I understand the level of competition ... [but] you can only go off how we're playing and what we're doing. Our ball movement is very good and we're taking shots that I like to see us take," Donovan said. "Overall, I thought we're trying to play offensively the right way. They're getting better at it."
Sophomore point guard Kasey Hill had another solid game running the team. He scored just six points, but dished seven assists and only turned the ball over twice. Senior center Jon Horford had 10 points and six rebounds, guard Michael Frazier pitched in 11, and combo guard Eli Carter, out the last two games and hampered by a left foot sprain since Nov. 20, returned to action and scored six points.
"We're at our best when we pass the ball around," Robinson said. "This is how we should play every night."
The Gators will have a better chance to do so if Robinson continues to develop like he has in just the last week. After an abysmal start through his first six games (8-for-32 floor, 3-for-18 from 3), Robinson has gone 13-for-25 from the field and 5-for-9 from deep after Donovan and his staff cleaned up the youngster's overall footwork and shooting mechanics.
"He's getting better each game and playing a big role for us," Finney-Smith said. "I think he's handled adversity really well and I'm proud of him. I hope he keeps getting better."
Ditto Walker, who also has shined brighter the last three games, combining to go 17 of 28.
Donovan credited some of the low moments both Robinson and Walker experienced in starting the season to their growth the last few games.
"Both of those guys made the biggest jump after the first four or five games when they admitted it was harder than they ever anticipated it would be," Donovan said. "When young players get to that place, they become very coachable."
In turn, they're more likely to get better. And have more fun.
Walker sure looked to be doing so when he took a wide alley-oop pass from walk-on Lexx Edwards, gathered it with his left hand and smashed it through the basket in the closing moments.
"That was for the people who stayed for the last 20 seconds or so," Walker said.
The 19-plus minutes before that were for Donovan, who certainly will find plenty to pick at; like a near-stalemate on the glass (34-32) against an undersized opponent; a poor showing at the free-throw line (6 of 11, including 0-4 from Finney-Smith); or watching Texas Southern take -- and granted, miss -- a bunch open shots.
The Gators opened a 9-0 lead out of the box, moved it out to 15 with just over eight minutes to took it as high as 19.
In the second half, the Tigers cut the lead to as few as 13 when the tandem of guard Deverell Biggs (18 points) and forward Chris Thomas (15 points) were responsible for a 9-0 run. But a 3-ball by Carter and driving layup by Kasey Hill got the Gators back and gear and set up their teammates for closing time.
"We're getting a better understanding of how to play," Donovan said.
If it took some tough, growing experiences to get them to this place, the UF coaching staff will take it.
---