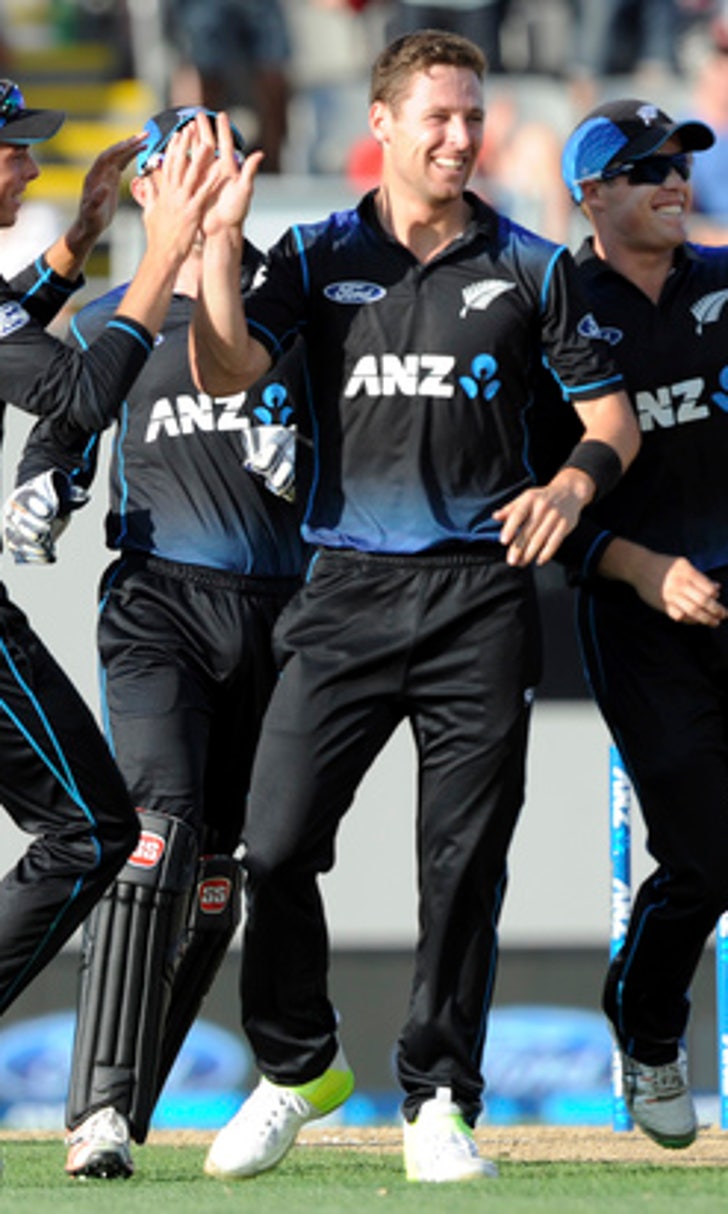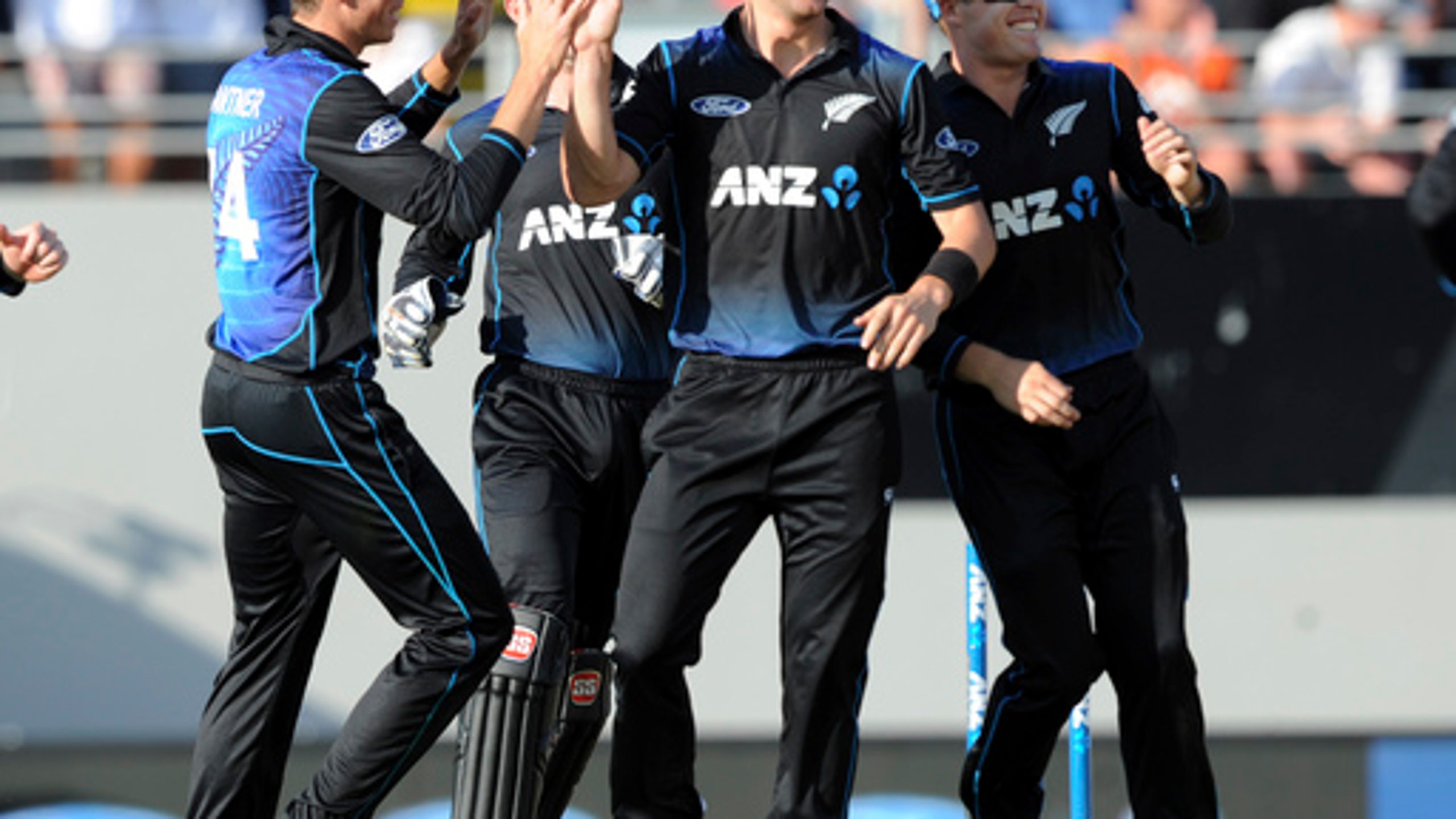 Bailey says he told Warner to review lbw decision in 1st ODI
BY foxsports • February 3, 2016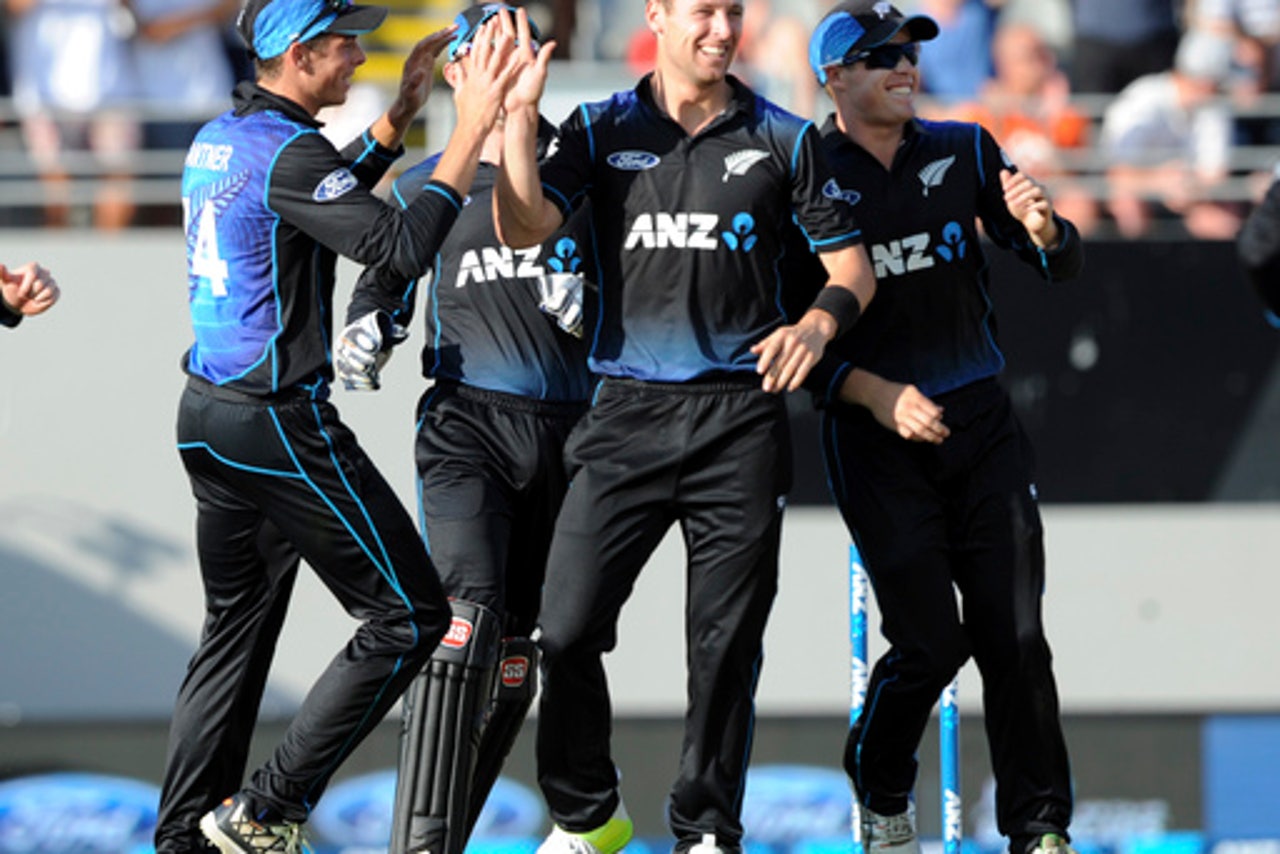 AUCKLAND, New Zealand (AP) George Bailey has denied he discouraged Australian teammate David Warner from reviewing his lbw dismissal during Wednesday's limited-overs international series opener against New Zealand, shedding light on one of the most contentious elements of Australia's 159-run loss.
Australia was in trouble at 39-2 when Warner, then on 12, was hit high on the pads in front of his stumps by New Zealand fast bowler Trent Boult and adjudged out lbw. Warner consulted the non-striker Bailey over whether he should spend Australia's single review in an effort to have the umpire's decision overturned.
He then left the field before television replays showed the ball was missing the stumps, creating the impression Bailey had cautioned against a review.
But Bailey said Thursday he told Warner to ''go for it.''
Warner's dismissal sped up the collapse of the top order as Australia slumped to 41-6 before being bowled out for 148 in reply to New Zealand's 307-8.
''I said `what does it feel like?''' Bailey said. ''And he said `high.' And I said `go for it' and he turned around and walked off, so I don't really know what more he wants from my end.''
Bailey was out an over later and said the pair discussed the decision again in the locker room.
''He (Warner) said `I wasn't that confident in what you had said' and I said `well I'm not really sure what you're after Davey, but I can't be any more explicit than saying go for it,''' Bailey said.
---