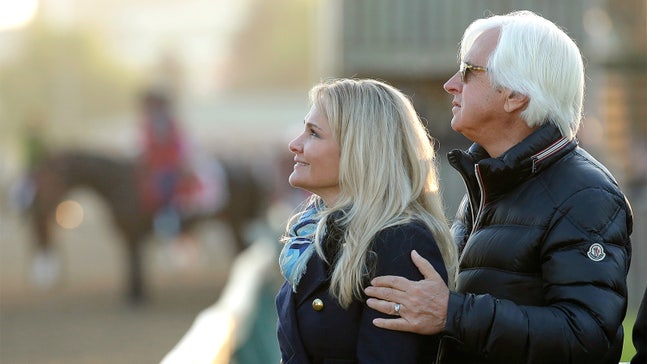 Baffert preps American Pharoah for 'fun leg'of Triple Crown
Published
May. 5, 2015 1:25 p.m. ET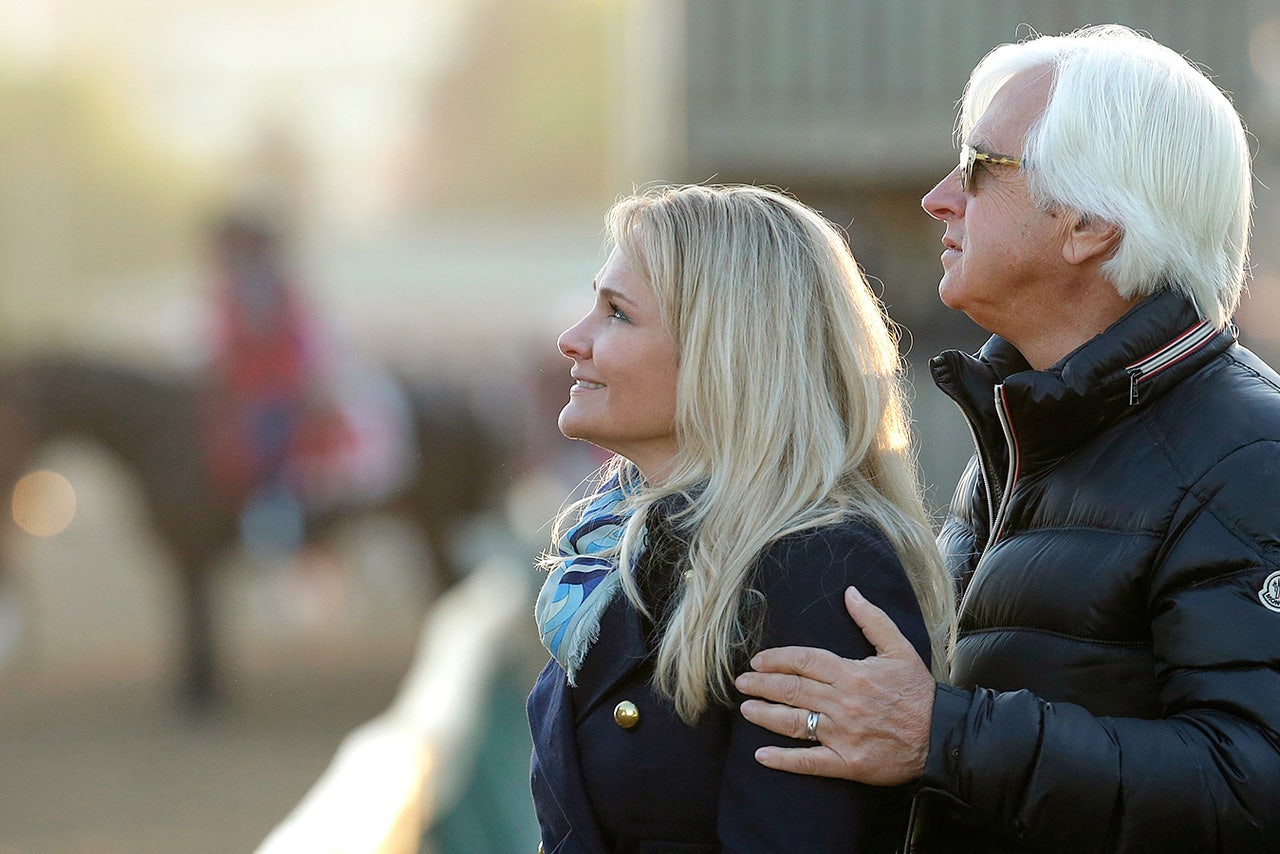 Trainer Bob Baffert describes the Preakness as the "fun" leg of the Triple Crown.
As he sees it, much of the pressure is off now that American Pharoah delivered on his vast potential by providing Baffert with his fourth Kentucky Derby winner on Saturday, tying him with D. Wayne Lukas and "Derby Dick" Thompson for second all-time behind "Plain Ben" Jones, who swept six editions from 1938-52.
Baffert also referred to the mile-and-three-sixteenth Preakness as the "easiest" of the three legs, and he was not being boastful in saying that. Just honest. He owns five victories in the middle leg. The vagaries of Pimlico Race Course in Baltimore are as familiar to him as the local crab cakes.
He always draws confidence from knowing that, if his horse was good enough to withstand the challenge of a large field running a mile-and-a-quarter in the Derby, the Preakness is well within his grasp. Silver Charm (1997), Real Quiet (1998) and War Emblem (2002) all added the middle leg for him.
"If you run well in the Derby, it means your horse is in top shape," said the Hall of Fame conditioner.
Baffert's demeanor as he met with the media on Sunday outside Barn 33 was so different from what it had been throughout Derby week. Tension filled the air as reporters asked aloud whether American Pharoah, who had won four consecutive races by a combined 22¼ lengths, who had torn through five furlongs in 58.40 seconds in his last pre-Derby work, was good enough to give him his first Derby victory since War Emblem took an early lead and never looked back.
After American Pharoah answered that question before a record crowd of 170,513 spectators, Baffert was  at ease as he stood with the bay colt in the morning sun, feeding him carrots. The 3-year-old, seeming to sense he had accomplished something big, peered at the crowd of reporters that looked on while photographers clicked away.   
"He was just born with a lot of talent," Baffert said of the Zayat Stables homebred. "He floats over the ground. He's just different."
No one would say American Pharoah was brilliant during the Run for the Roses. The anticipated hot early pace never materialized in front of him, leading to a final time of 2:03.40 that was pedestrian, at best.
Yet there were aspects of his performance that are very encouraging moving forward.
"What we saw yesterday was that he is not one-dimensional, which is so nice to have," Baffert said. "He's quick. He's handy. You can move on him at any time."
The bay son of Pioneer of the Nile was strictly a front-end burner when he ruled the Del Mar Futurity (G1) by 4¾ lengths Sept. 3 and followed that when he coasted home by 3¼ lengths in the Front Runner (G1) at Santa Anita last Sept. 27. He continued to be all speed all the time when he made his 3-year-old debut in the Rebel (G2), roaring off by 6¼ lengths on a sloppy track at Oaklawn Park in Hot Springs, Ark., on March 14.
The indication that American Pharoah was learning his morning lessons came when he sat second in the early going of the Arkansas Derby for Victor Espinoza. Then he decided enough was enough and won by eight lengths.
American Pharoah was a model citizen in the Derby. When Espinoza, now a three-time Derby winner, asked for early gas, the youngster gave him enough to sit third behind front running stablemate Dortmund and Firing Line. He settled into the relaxed stride needed to get the classic distance.
When Espinoza asked him to accelerate around the turn for home, he kicked in. When it was time to fight -- something American Pharoah had never needed to do before --€" he brawled with Firing Line as if life itself depended on it.
"He had never had a stiff race. Now that he's had a stiff race, he should really move forward," Baffert said.
Baffert indicated he will likely run Dortmund as well in the Preakness in the interests of that owner, Kaleem Shah. He said American Pharoah will be given a light training regimen and will most likely jet to Baltimore on May 13, just three days before the race.
Baffert spoke with the confidence of someone who has been there, done that with all three of his Derby champions and intends to add a fourth.
---