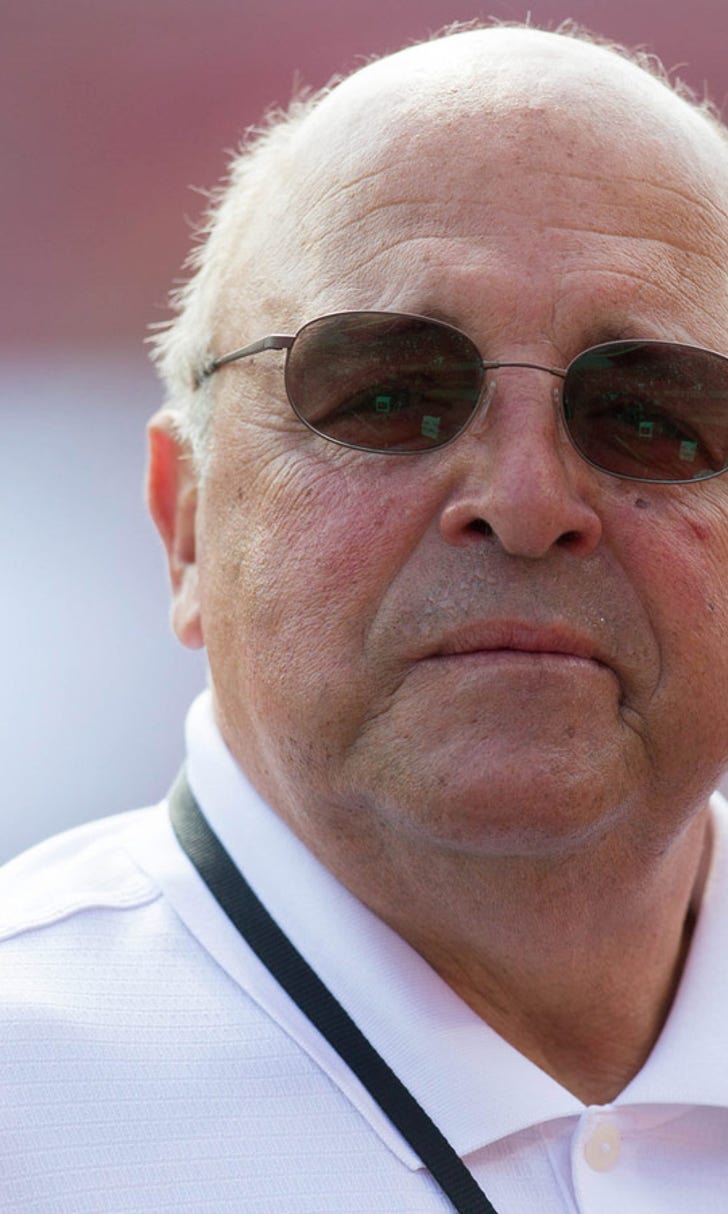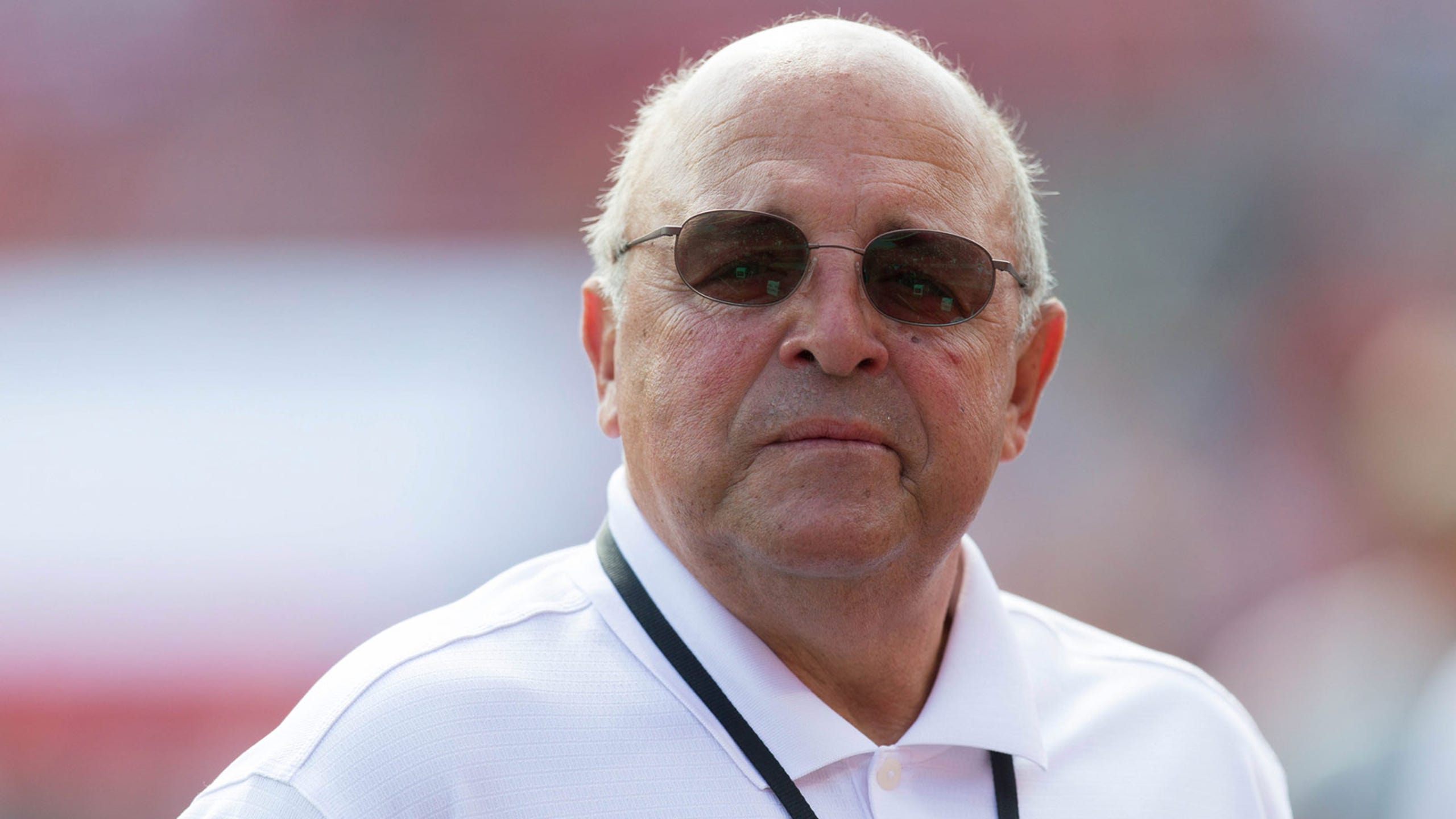 Badgers seniors knew right away they wanted Alvarez to coach bowl game
BY foxsports • December 18, 2014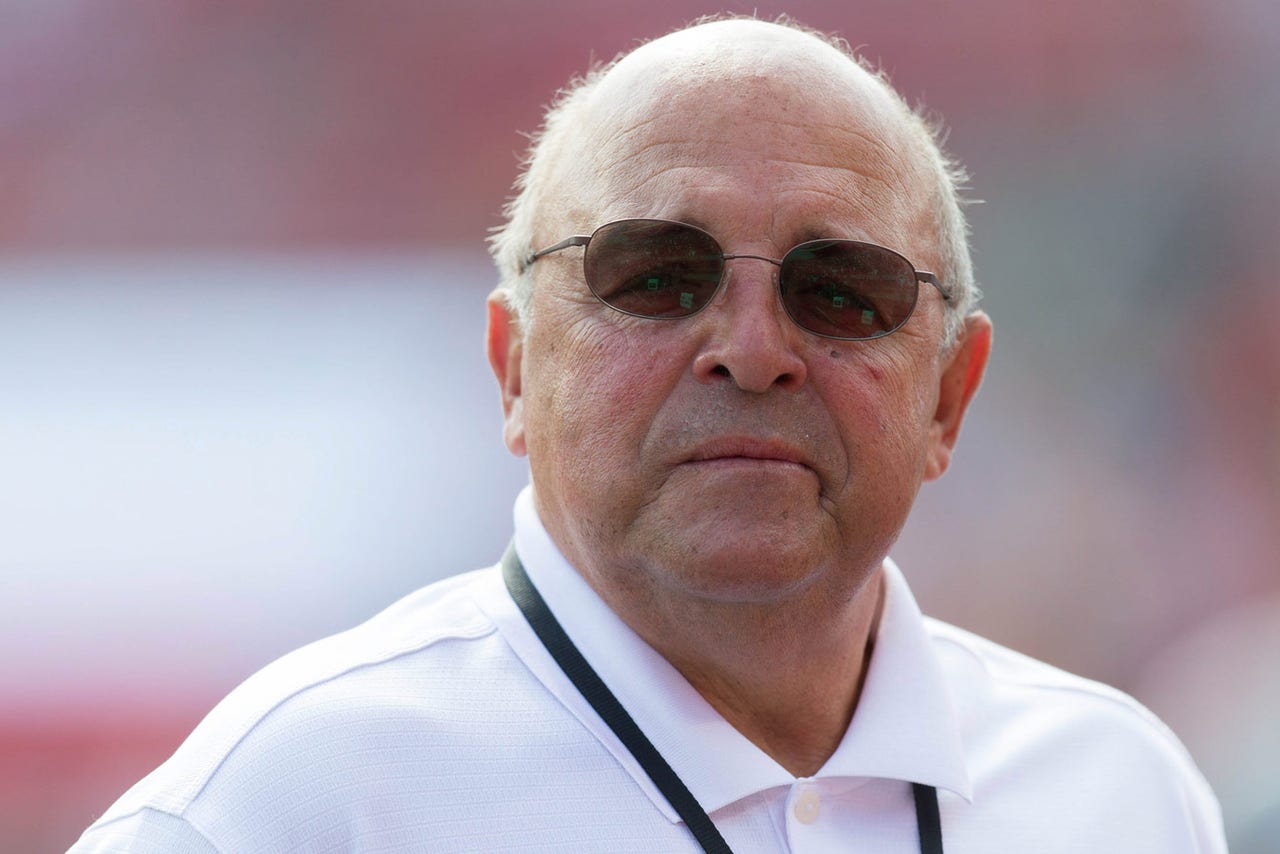 MADISON, Wis. -- The words that rocked Wisconsin's football program yet again had settled in the air, and what remained was stunned silence from players. An impromptu team meeting inside the McClain Athletic Facility last Wednesday had resulted in head coach Gary Andersen informing his group that he was leaving to take over Oregon State's program.
Andersen thanked players for their two years together. Athletic director Barry Alvarez assured them he would find a great coach to lead the program into the future. And, once more, players were left to try and make sense of a move they later insisted they never saw coming. Practice had been canceled for the day, and the reality of the moment began to set in.
Gary Andersen is gone. We have no head coach. We're supposed to play in a bowl game soon.
"You could tell everyone was kind of like, 'What do we do now?'" Badgers right tackle Rob Havenstein said. "'What happens here?'"
What followed was a plan that could help to save a season that will end with a Jan. 1 Outback Bowl appearance against Auburn in Tampa, Fla. And it all came together in a matter of minutes.
Havenstein and fellow fifth-year senior Marcus Trotter asked the entire senior group to remain in the team meeting room, while underclassmen and assistant coaches filed out. They voiced their frustrations about the unfortunate series of events and considered the immediate future. They needed someone to serve as a temporary head coach. And the obvious choice was right down the hall.
"We'd done it before," Badgers tight end Sam Arneson said. "We had a lot of Wisconsin seniors, guys who grew up in this state. It's pretty special we thought to have coach Alvarez coach us in our final game. So we kind of all looked at each other and said, 'You think if we ask him, he'll coach us again?'"
Two years earlier, the senior class had asked Alvarez to coach the Rose Bowl after Bret Bielema left to take over the program at Arkansas. Alvarez, touched and flattered at the gesture, obliged for the sake of the players. His mission as athletic director, he often says, is to make sure the seniors squeeze the best experience out of their time at Wisconsin. UW went on to lose the Rose Bowl against Stanford, 20-14, but Alvarez's brief foray out of retirement had served as a unifying force.
The mere presence of Alvarez around the team is enough to command respect because of his past success. He guided the football program out of the Big Ten basement and won more games than any Badgers coach before or since (118), capturing three Rose Bowls during his time in charge from 1990-2005.
Those credentials, coupled with Alvarez's willingness to help in 2012, sent this year's senior class marching toward his office within five minutes of emptying the meeting room.
"It was close to every senior," Havenstein said. "I know everyone wanted to go there. Half of his room was filled with big, smelly seniors."
Havenstein, the 6-foot-8, 333-pound leader of the offense, spoke on behalf of the group. He told Alvarez it would be a great honor if he would consider coaching the bowl game. The seniors had decided no one else was right for the job, that they needed a mentor to help them during this difficult time.
"All we could do was ask him," Havenstein said. "Would you coach us for this game? He said, 'If I do this, it's because of you guys. It's because I care about you guys.' I think that meant pretty much the whole world to us seniors hearing that. Obviously we want him here and around us.
"He's definitely a player's coach. He's always been around us, talking to us, giving his advice. Any advice you can take from him, you write that down and you hold on to that forever. When you say coach Alvarez around Wisconsin, if someone says something bad about him, they're probably from out of state."
Alvarez, flattered again, told the group he would sleep on the decision. With the news of Andersen's departure now forcing him to search for a head coach, he needed time to gather his thoughts. But the next day, he informed the team that, yes, he would emerge from retirement once more to coach the bowl game. Players needed him, and he was glad to be there for them.
The reaction from Wisconsin's senior class was a mixture of joy and relief. Paul Chryst would be hired six days later as the next coach. But for three weeks in December, Alvarez was in charge.
"Obviously he's been there," Havenstein said. "He's a hall of fame coach. Any time you have an opportunity to be coached by that guy or anyone of his caliber, which is the highest caliber coach you can pretty much find out there, he's proven that, you want to take that opportunity.
"That's something we wanted for us as seniors. And it would give the young guys a lot of guidance, a lot of direction. Obviously that's the first time they're going through it. We are a pretty young team. If you can't get fired up playing under coach Alvarez, I think you're dead inside."
On Thursday morning, eight days after Andersen gathered the group to announce his stunning move, Wisconsin's football team was back on the practice field. And, like he did two years ago, Alvarez watched over the proceedings, a Wisconsin polo shirt tucked into his athletic pants.
Alvarez once again has entrusted the game plan into the hands of his coordinators, but he is still there to use as a sounding board and to offer advice to players.
"He might not know the exact plays and everything, but he's got a good feel for the team," Arneson said. "He always has. He trusts our coordinators to keep leading us in the way they have all year. I tell you what, he gives some great speeches. He gets you fired up. Just his presence at practice is pretty cool. He's a coaching legend. He's one of the best all time. To see him out on the field watching you, you want to make sure you're doing your best."
Alvarez will attempt to serve as a bridge between two coaching regimes before Chryst takes over following the bowl game. In the meantime, his aura at practice will continue to fuel a senior class in desperate need of the program's first bowl victory since 2009, before any of them arrived on campus.
And with Alvarez by their side thanks to a heartfelt request, the seniors don't want to disappoint him.
"He's a boss," Badgers senior wide receiver Kenzel Doe said. "You can just look over there. You can just tell he's all about his business. He's a great coach. You love to have him as a head coach because you know he doesn't play when it comes to football.
"He knows about winning. In his mind, he's trying to go in there and beat the bricks off Auburn. That's the mentality we've got to have going down there."
Follow Jesse Temple on Twitter
---