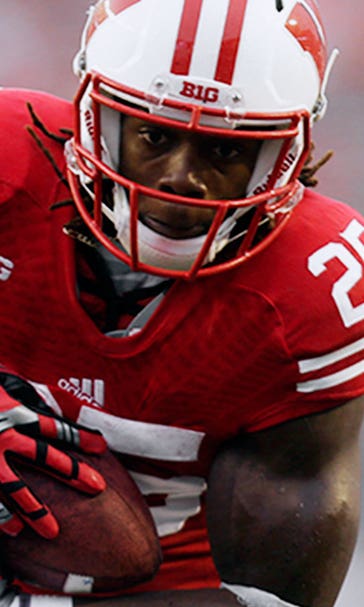 Badgers RB Gordon among early Heisman candidates
May 13, 2014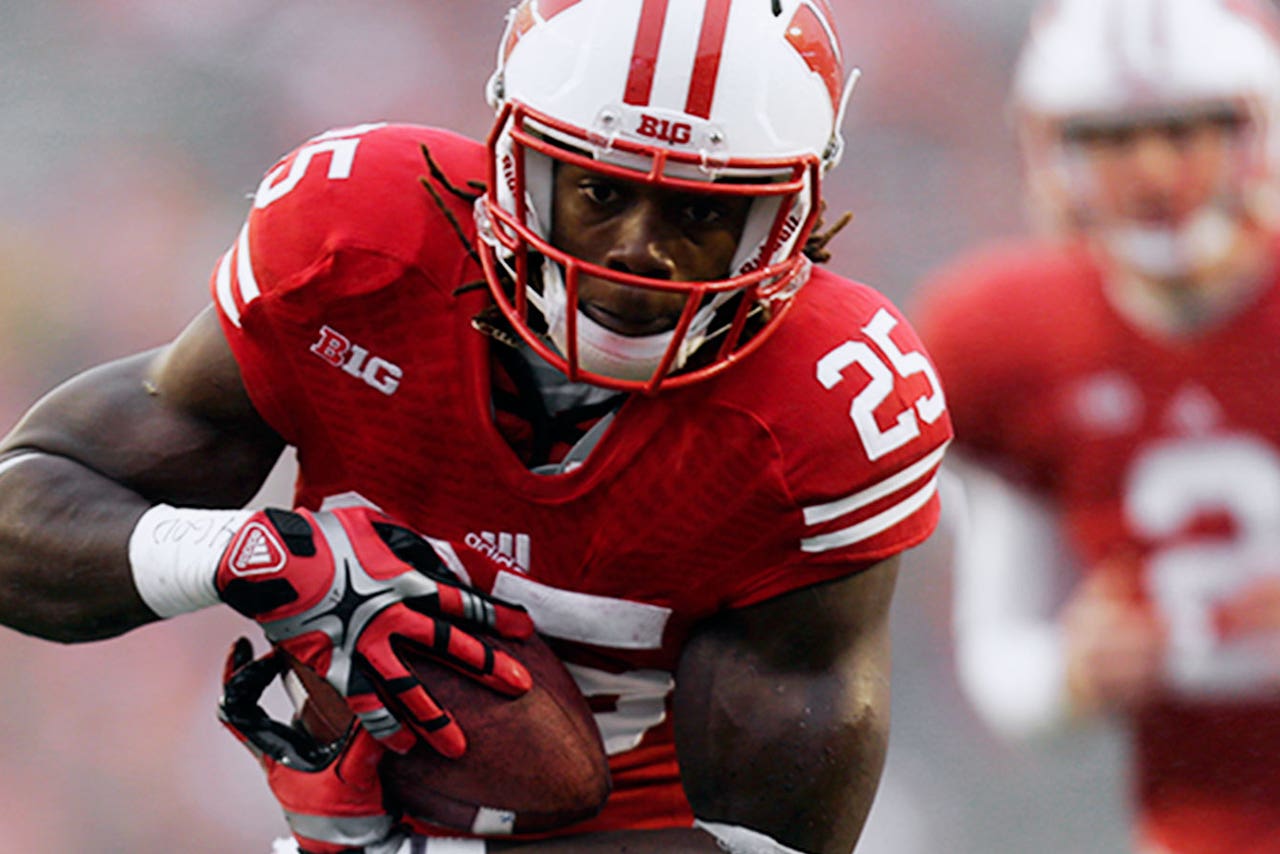 Wisconsin's football season opener is still 2 1/2 months away, and not a single stat has been recorded in the race for a Heisman Trophy. Already, however, Badgers running back Melvin Gordon finds himself in the conversation for college football's most coveted individual prize.
That's the word from Chris Huston, creator and founder of Heismanpundit.com, who puts Gordon on his list of 25 post-spring Heisman candidates for 2014. Gordon is one of four Big Ten players on the list, along with Penn State quarterback Christian Hackenberg, Ohio State quarterback Braxton Miller and Nebraska running back Ameer Abdullah.
Last season, Gordon rushed for 1,609 yards with 12 touchdowns, averaging 7.8 yards per carry. In order for Gordon to push ahead of the pack this season, Huston said, he'll have to put together a longer string of impressive performances and reach the 2,000-yard plateau.
Gordon stormed out of the gates a year ago with four consecutive 100-yard games and seven rushing touchdowns, which vaulted him into the early Heisman discussion. But he rushed for only 74 yards on 15 carries against Ohio State in a nationally televised primetime game and then failed to gain 100 yards in games against Iowa, BYU, Minnesota and Penn State.
Wisconsin opens the 2014 season in primetime Aug. 30 with a nationally televised game against college football power LSU. And Heisman voters certainly will be watching.
"So that's a great chance for him to make a big splash," Huston said. "(If) he makes the big splash there, then you have the next three or four games are games where he can pile up yards, pile up numbers. And that's what it's going to take for a running back to win the Heisman in this day and age."
Only one running back has officially won the Heisman Trophy since Wisconsin's Ron Dayne captured the award in 1999 (USC's Reggie Bush had his 2005 Heisman award stripped). The other 12 winners since then have all been quarterbacks, who have put up astounding numbers over the years. The past four Heisman-winning quarterbacks -- Cam Newton, Robert Griffin III, Johnny Manziel and Jameis Winston -- have averaged 3,728 yards passing with 33 touchdowns and eight interceptions. Those four teams also finished a combined 49-5 with two national championships.
In other words, Wisconsin will have to win games in addition to Gordon putting up numbers.
Wisconsin, of course, has a history of success at the running back position, which could hurt Gordon some in his Heisman quest, according to Huston. Gordon, Montee Ball, James White, John Clay and P.J. Hill have all rushed for at least 1,000 yards in the past five seasons alone.
"If he stays healthy, he's going to have big yardage," Huston said of Gordon. "He's working off that baseline. Where it hurts him to some extent is because that always happens with Wisconsin backs, there is going to be an element of Heisman voters, or people in the media, who are going to dismiss a portion of those numbers. Not all of them, but a percentage of those numbers. That's kind of an unknown percentage at this point.
"But I think he stands aside. I think he's the best running back prospect they've had from an NFL standpoint in a long time. I don't think he's a product of the system. I think he takes the current system and makes it even better."
Some may consider Heisman prognostications in May silly. But Huston, dubbed as "the foremost authority on the Heisman" by Sports Illustrated, is as accurate as anybody when it comes to Heisman voting. Huston coordinates the Heisman Pundit Straw Poll, a weekly survey of Heisman voter sentiment. That poll picked five of the top six finishers in the final vote in 2008 while correctly predicting the top four in both 2009 and 2010, the top seven in 2011 and the top five in 2012.
Huston lists Gordon "in the upper tier" of running backs for 2014, slightly ahead of Georgia tailback Todd Gurley. The two frontrunners for the Heisman, Huston said, are Miller and Oregon quarterback Marcus Mariota. Though Winston is back for his sophomore season after capturing the Heisman, Huston noted returning Heisman winners often fall short in their quest to repeat.
Huston said Gordon could take a big leap if he simply takes more carries in 2014. Gordon garnered fewer carries than teammate James White last season (221-206). And though Gordon and sophomore Corey Clement likely will split carries this season, Gordon figures to shoulder more of the load. The more carries, Huston said, the more yards and touchdowns for Gordon. And that is the only way for Gordon to have a chance at a Heisman Trophy.
In 2011, Ball carried 307 times for 1,923 yards. Though his yards-per-carry average of 6.3 paled in comparison to Gordon the past two seasons, Ball tied an FBS single-season record by scoring 33 rushing touchdowns, which made him a Heisman Trophy finalist.
"You've got to differentiate yourself," Huston said. "That's the 2,000 yards guy or that's the guy who averages 10 yards a carry or that's the guy who had 40 touchdowns. You've got to do something special. He's clearly got the potential to do all that. But he can't get 1,600 yards. The field would have to totally collapse for him to win the Heisman with 1,700 yards."
Gordon, who returned for his junior season despite being a potential second-round NFL Draft choice, has said he does not have a Heisman Trophy on his mind.
"I didn't come back to win this or that, to win the Heisman," Gordon said in April. "People talk about that. I don't really feel like that's important. The goal right now is really a national championship. Wisconsin has never had one before. That's my goal and that's our team goal."
If Wisconsin achieves such a goal, a Heisman Trophy for Gordon, no doubt, will fall into place.
Follow Jesse Temple on Twitter
---