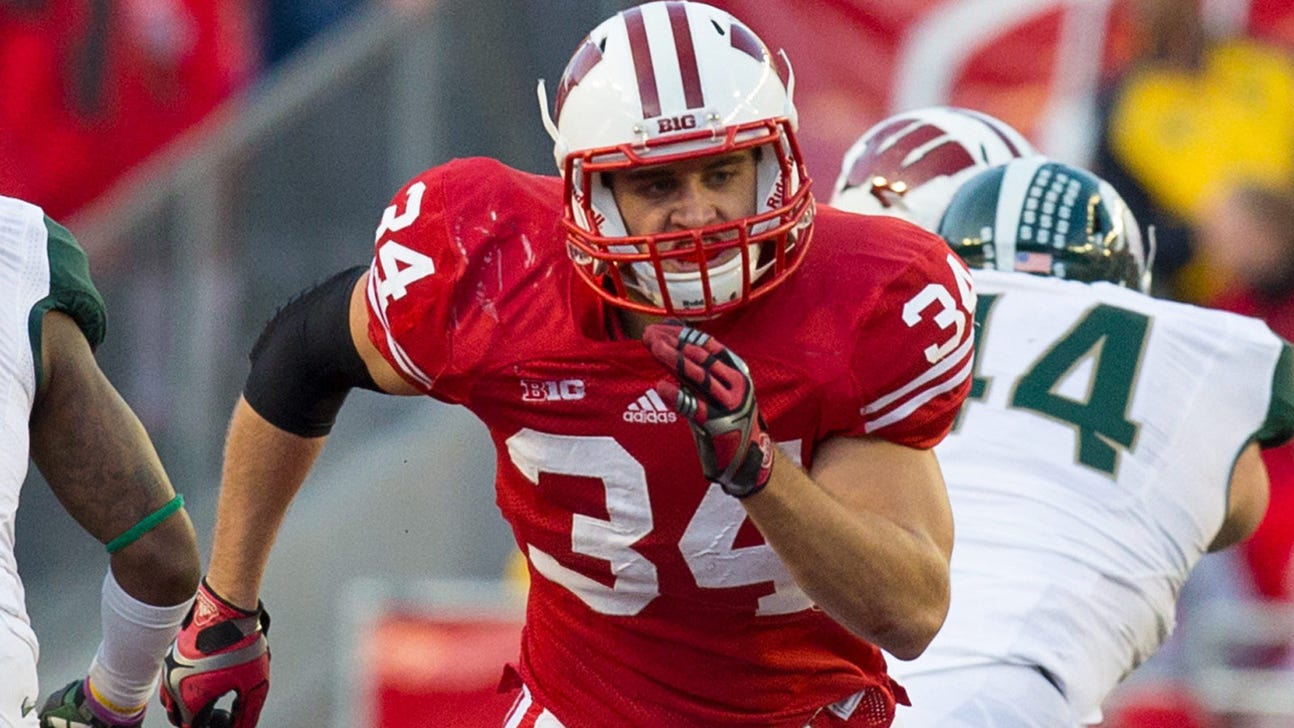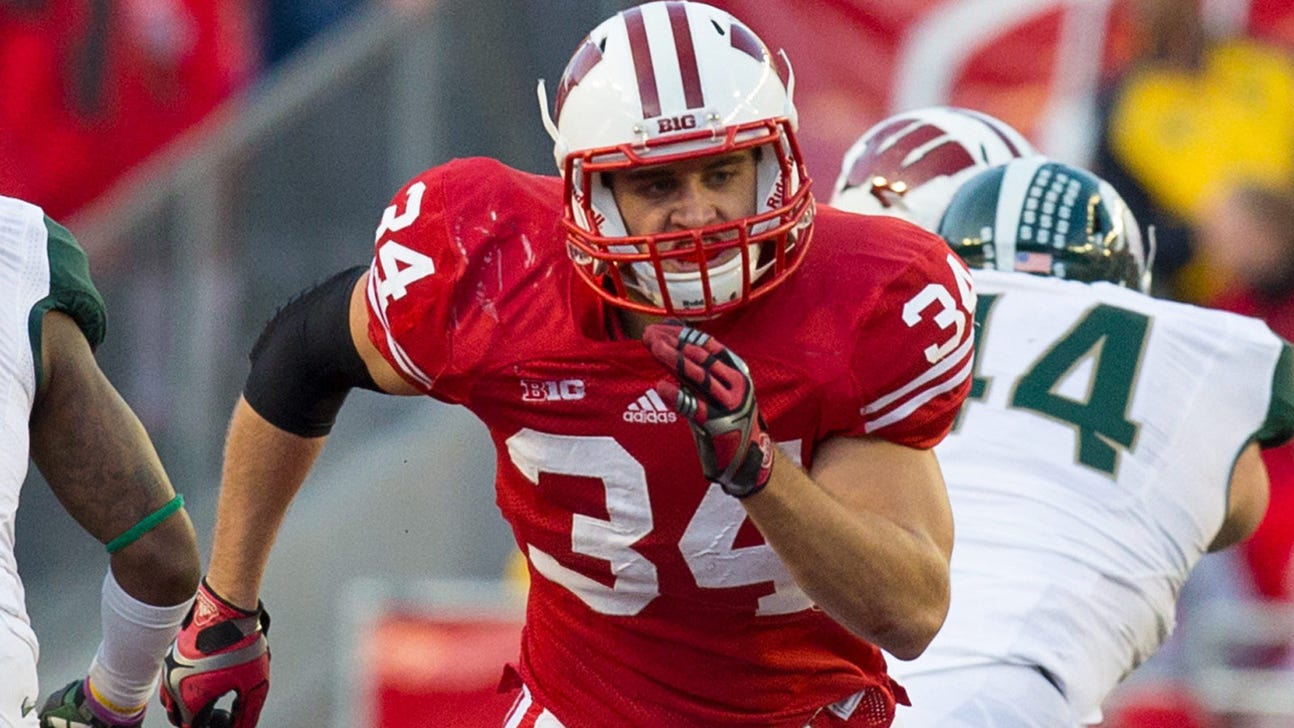 Badgers' inexperienced tight ends hoping to catch up quickly
Published
Aug. 8, 2014 7:39 p.m. ET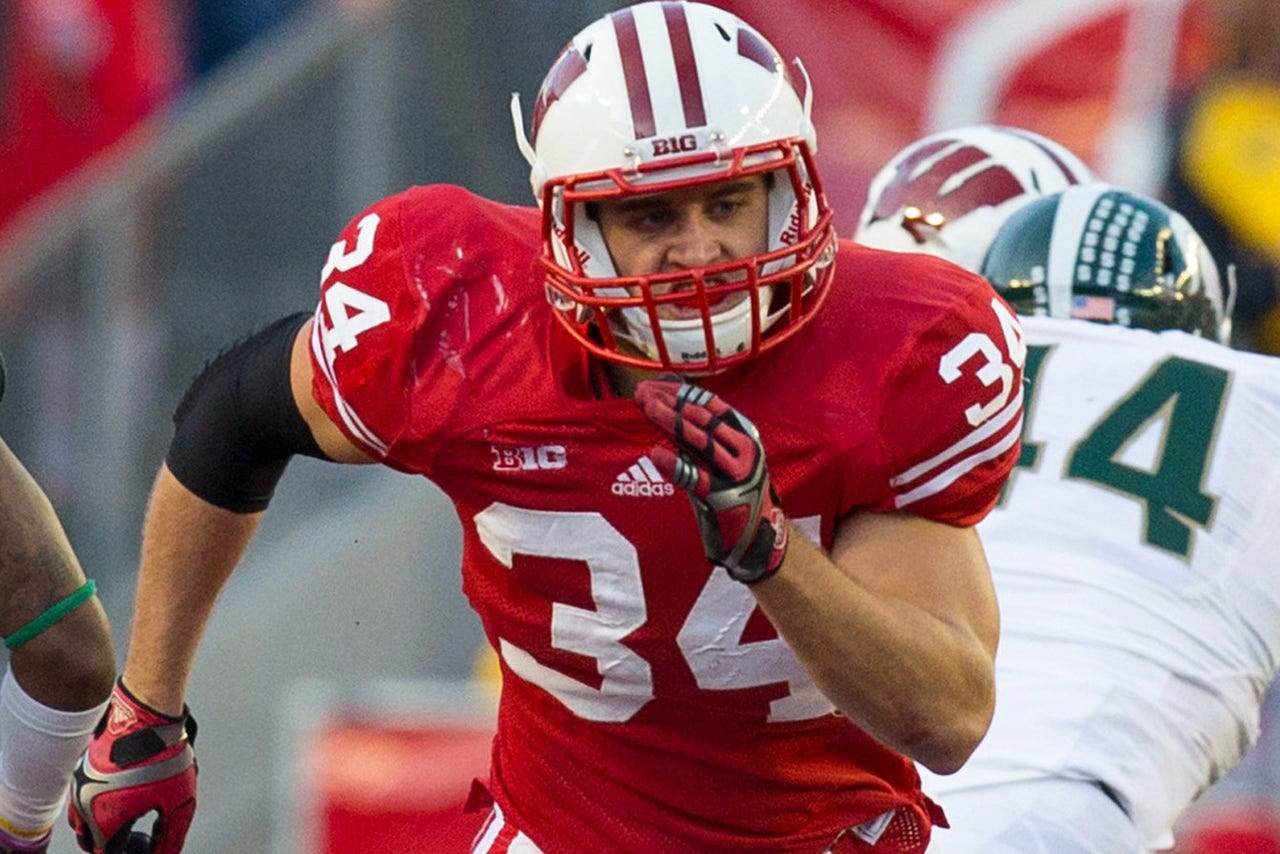 MADISON, Wis. -- The questions about on-field production linger through fall camp, but Wisconsin's Sam Arneson makes assurances his conviction in the Badgers' tight end group is well founded. Yes, the team lost two players that combined to play in 100 college games and make 54 starts. And yes, that's a whole lot of knowledge and talent to replenish.
Still . . .
"I've told people we're not quite as experienced, but I think we are even more talented than we were last year," Arneson said. "It's just going to be finding the guys and fitting them into the right roles."
Arneson caught six passes for 57 yards with two touchdowns a year ago. Fullback Derek Watt, who will also play tight end this season, caught three passes for 20 yards and a touchdown. After that, not a single tight end on the roster has registered a catch.
So, how can Arneson be serious when he suggests this group could wind up being better than when former Badgers Jacob Pedersen and Brian Wozniak lined up on the field?
The answer: confidence and optimism.
"I can't think of a starting tight end here that didn't go to the NFL in the last couple of years," Arneson said. "It is something that we talk about. We're not scared to talk about it, I think. Last year, our goal was always to be the best tight end group in the nation. And I said right when we started spring ball when those guys were gone, I said, 'The goal doesn't change.' We have the talent. We have the personnel to do that, and we just want to keep working everyday to do that."
Watt's addition to the tight end group will go a long way toward boosting the unit's level of play. Coaches recognized during the offseason that his skillset was too good to simply open holes for other players. Now, he'll be tasked with catching passes and creating mismatches for opposing defenses.
"Derek Watt being moved to tight end 70, 80 percent of the time has really been a great addition," Badgers tight ends coach Jeff Genyk said. "Derek is a very diverse player and can play on the line at tight end, as a wing, fullback. But for a 240-pound man like Derek Watt to be able to run some of the pass patterns he does and catch the ball is really unusual, and we're looking forward to utilizing that."
Given that the team's returning receivers also have much to prove, it's feasible the tight end group could be used as a safety valve in certain scenarios, with Arneson and Watt leading the way.
Watt, a redshirt junior, has quickly become one of the leaders of the group, along with Arneson. Watt has spent one of the day's meetings with the tailbacks and the other with the tight ends, trying to absorb as much of the playbook as possible at two positions. So far, Watt has liked what he's seen of the tight end room.
"I feel like we have a lot of depth, a lot of guys that can play all three tight end positions," Watt said. "Coach just said today you never know when your number is going to get called. We've got to all be ready and all prepared like we're going to be the starter. We're all competing out here every day. We've got seven or eight guys that are all trying to get ready for LSU and be on the bus, be on the plane."
Arneson said the team would likely use a rotation of tight ends because of that depth, and Austin Traylor appears to be one of those players. He has played in 16 games, including all 13 last season, and is among the best blockers in the group. Austin Maly, like Traylor, is a redshirt junior and has waited his turn as well.
Underclassmen vying for playing time include T.J. Watt, Eric Steffes, Sam Eckert and Troy Fumagalli. And Fumagalli, a 6-foot-5, 246-pounder, has proven to be a stellar pass catcher during the first week of fall practices. On Friday, for example, Fumagalli caught three touchdown passes during the final hour of drills that were open to the media. He snagged a 9-yard reception from quarterback Tanner McEvoy and then grabbed touchdowns of 10 yards and four yards from Joel Stave, the last of which required Fumagalli to absorb a massive hit from two defensive backs.
"It's just like, 'How do you find room for all of us?'" Arneson said. "It's a good problem to have, definitely."
Not every tight end will contribute this season, of course. But confidence remains high, even if playing experience is not.
"We take pride in the great tradition of tight ends we have here," T.J. Watt said. "I don't think there's going to be any drop-off, either, because of how hard we work."
Practice report: Wisconsin practiced in pads for the first time during Friday's session, which also marked the first occasion all players participated together. The team split into two separate practices the first four days of fall camp.
On Friday, quarterbacks Joel Stave and Tanner McEvoy earned the bulk of the repetitions as each player battled to win the starting job. During 7-on-7 skeleton drills, Stave completed 7 of 11 passes with an 18-yard touchdown to Arneson and a 9-yard touchdown to receiver Alex Erickson. McEvoy, meanwhile, completed 4 of 9 passes with an 8-yard score to Fumagalli. Stave also looked impressive during the team's redzone drills, throwing a pair of touchdowns to Fumagalli.
In 11-on-11 work near the end of practice, Stave completed 1 of 3 passes, while McEvoy finished 1 of 4. Tempers flared when defensive end Chikwe Obasih knocked Stave to the ground during a play, which prompted left guard Dallas Lewallen to scream at Obasih and shove him down.
There were two noticeable absences from practice, as receiver Kenzel Doe and running back Taiwan Deal were not on the field for the final hour that was open to the media. Both sustained injuries earlier in practice, and their status has not been updated.
The kicking competition remained heated Friday. Starter Jack Russell hit 1 of 2 field goal tries to end practice, making from 38 but missing short from 53. Andrew Endicott missed his lone attempt short from 53 yards. Freshman Rafael Gaglianone, however, buried both of his kicks, from 38 and 53 yards, to bounce back from a tough 1 for 4 performance Thursday. During the four sessions of practice that have been open to the media through the first week, Gaglianone has made 10 of 14 field-goal attempts.
Follow Jesse Temple on Twitter
---