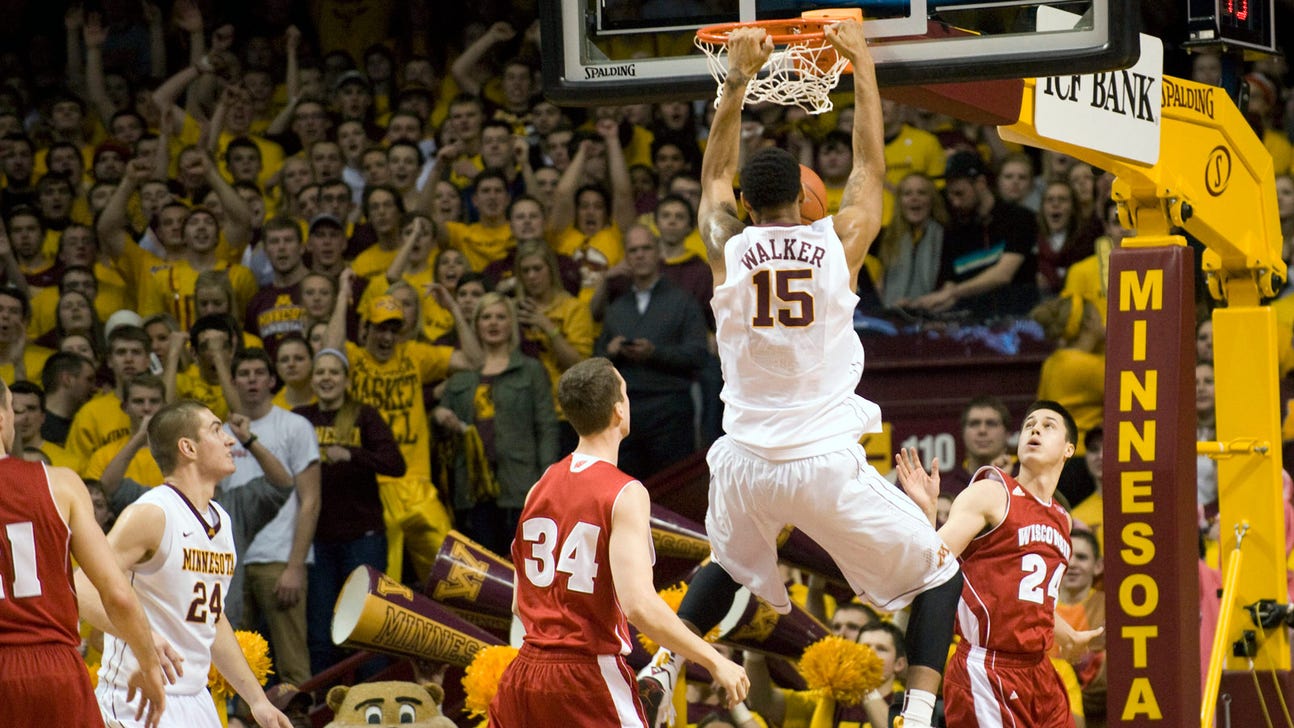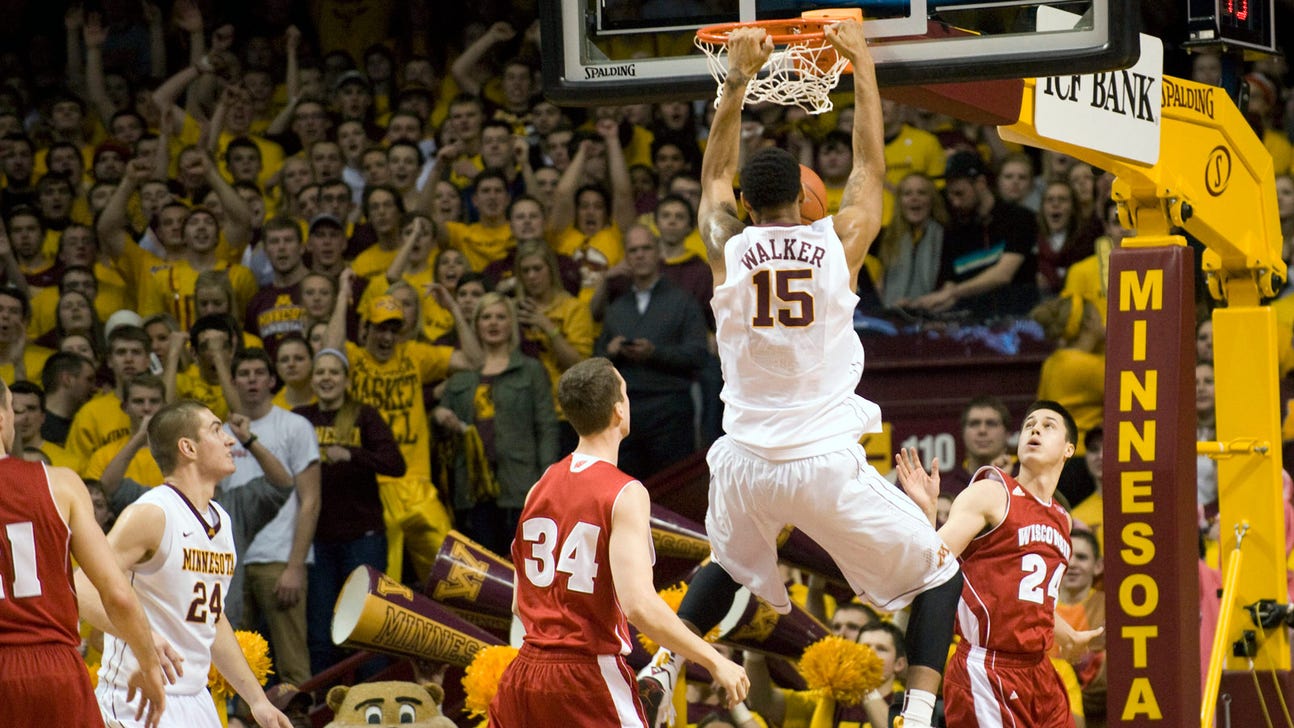 Badgers' defensive gate has been wide open in three straight losses
Published
Jan. 24, 2014 10:28 a.m. ET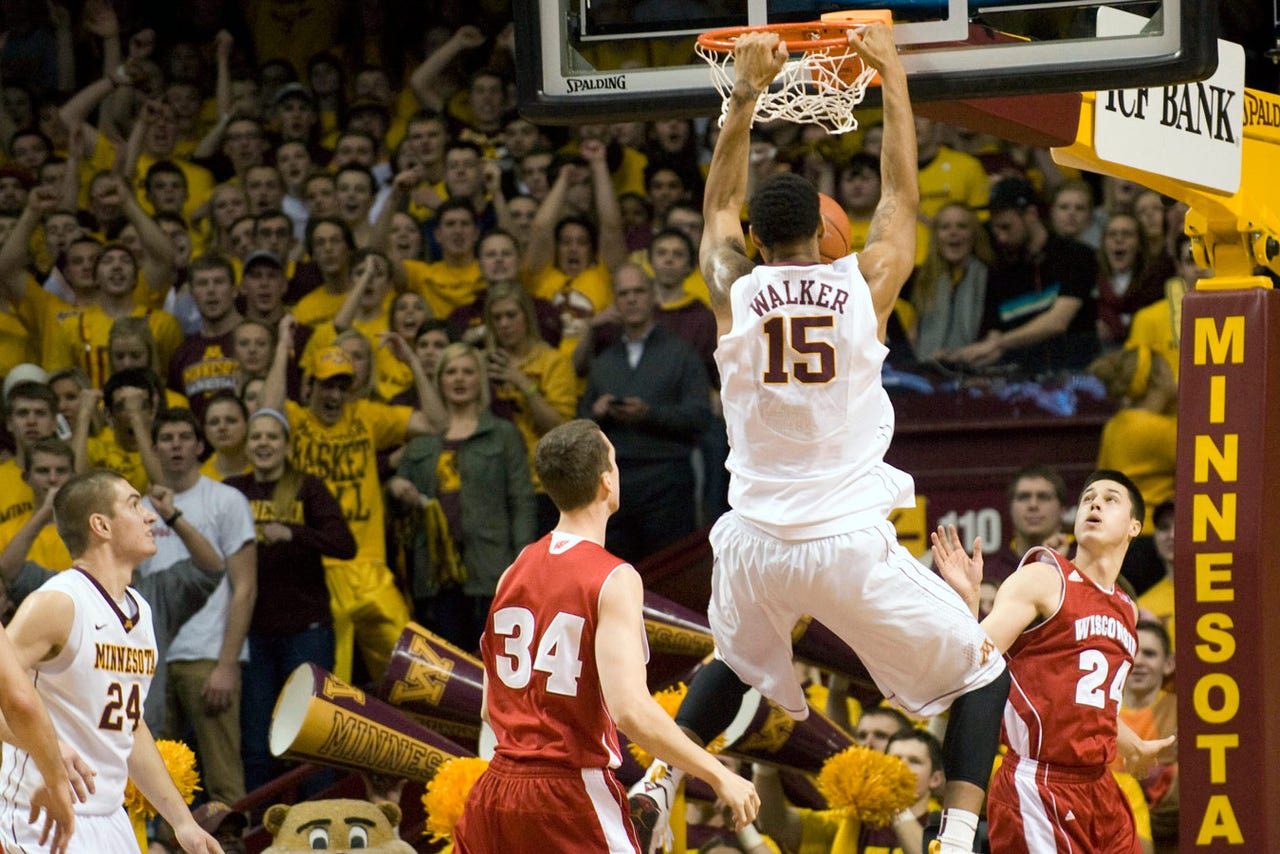 MADISON, Wis. -- One day after ninth-ranked Wisconsin suffered its third consecutive loss, Badgers basketball players continued to insist the proverbial sky was not crashing down on them. They could not, however, say the same thing about an airport gate.
As it turned out, a bad night became worse following Wisconsin's 81-68 defeat at Minnesota on Wednesday. The team bus traveled to the Minneapolis-St. Paul International Airport, only to be involved in a peculiar accident that postponed the Badgers' return home.
The bus attempted to follow a security truck through a tarmac entrance when the gate closed on top of the front end. Though nobody suffered an injury, the entire team was stuck and couldn't leave until police arrived to file an accident report.
Bus-gate (or gate-gate) didn't allow players to return to their apartments until after 2 a.m. on Thursday. Practice, in turn, was canceled, though players did stop by the Kohl Center to watch clips of their performance.
As for the incident? What could anyone do but make light of Wisconsin's recent misfortune?
"It's the only thing that stopped anybody all night was the door slamming into the bus," said Badgers associate head coach Greg Gard. "I didn't see what the bus damage was, but the driver wasn't happy."
Neither are Wisconsin players, who have seen the best start in program history fizzle in the span of three games. And the Badgers will try to figure out their problems on the fly. Wisconsin (16-3, 3-3 Big Ten) travels to face Purdue (13-6, 3-3) at 4 p.m. Saturday in West Lafayette, Ind. The game is pivotal for both teams as they attempt to stay within striking distance of the top four in the conference.
That note is important, of course, because Wisconsin has never finished worse than fourth in the Big Ten in 12 seasons under coach Bo Ryan. And it certainly would be unusual for what some considered Ryan's best Wisconsin team to fall short of extending that mark.
The reason for Wisconsin's recent struggles is not difficult to pinpoint. In losses to Indiana, Michigan and Minnesota, Wisconsin has allowed each opponent to shoot better than 50 percent from the field -- only the second time three straight opponents have done so against Ryan's teams. All together, the three teams hit 54.9 percent of their field goal attempts (94 of 171).
"I think if you look at someone who's shooting 50 percent in a whole game, there's enough possessions there where you can't just say they were hot the whole game," said Badgers guard Ben Brust. "So obviously you're doing something that you need to do better, which is get stops. We're looking at that, going to work on it and we've got to go produce."
Added Badgers forward Sam Dekker: "It's unacceptable the way that we've been playing the past few days, letting guys do what they want. So we've got to correct that."
Wiscosnin made Minnesota center Maurice Walker look like the second coming of Shaquille O'Neal on Wednesday night. Walker tallied career highs in points (18) and rebounds (nine), as the Badgers' interior defense was severely lacking. The problems surfaced when starting center Frank Kaminsky picked up two fouls in the first three minutes and rode the bench the rest of the half.
The Badgers tried reserves Nigel Hayes, Zach Bohannon and Vitto Brown inside, but none of them could contain the Gophers, who scored 48 points in the paint. Even after Kaminsky returned in the second half, things did not improve much. During a loss to Indiana one week earlier, the Badgers surrendered a season-high 52 points in the paint.
"Something was missing," Dekker said. "We didn't have that same mojo and that swagger that we need to win. People are going to come after you. People are going to try to knock you down when you're at your highest point."
During the postgame radio interview, Gard described the team's defense as a sieve because of how porous it had been. In the second half alone, Minnesota scored on 21 of its 27 possessions. On Thursday, Gard elaborated on his comments.
"The standard is set in this program," Gard said. "If you know the characteristics in the past of this program, defensively we've always been very in sync and very stingy. And now (we're) a program that gives up easy baskets. And I think that's probably what's so glaring and so out of the norm. This program, one of the pillars has been what we've done defensively.
"It was like a sieve. The ball kind of went right through us."
Gard described Wisconsin's defensive struggles as "November issues, not late-January issues," and noted the team had regressed considerably in recent weeks.
Wisconsin players recognized they had better solve their defensive problems soon. The Badgers are three full games behind Michigan and three-and-a-half games behind Michigan State for the top spot in the league. More missteps, and a team once ranked No. 3 in the country can almost assuredly kiss a regular-season league title goodbye.
"It's easy to get caught up in, when you're 16-0, everything is good," Brust said. "Everyone likes you. To be a good team, no matter what happens, no matter if you're winning or losing, you've got to be able to hold each other accountable and make sure that your teammates know that you're in it together whether you're winning or losing. I think that's what will make us better together."
---