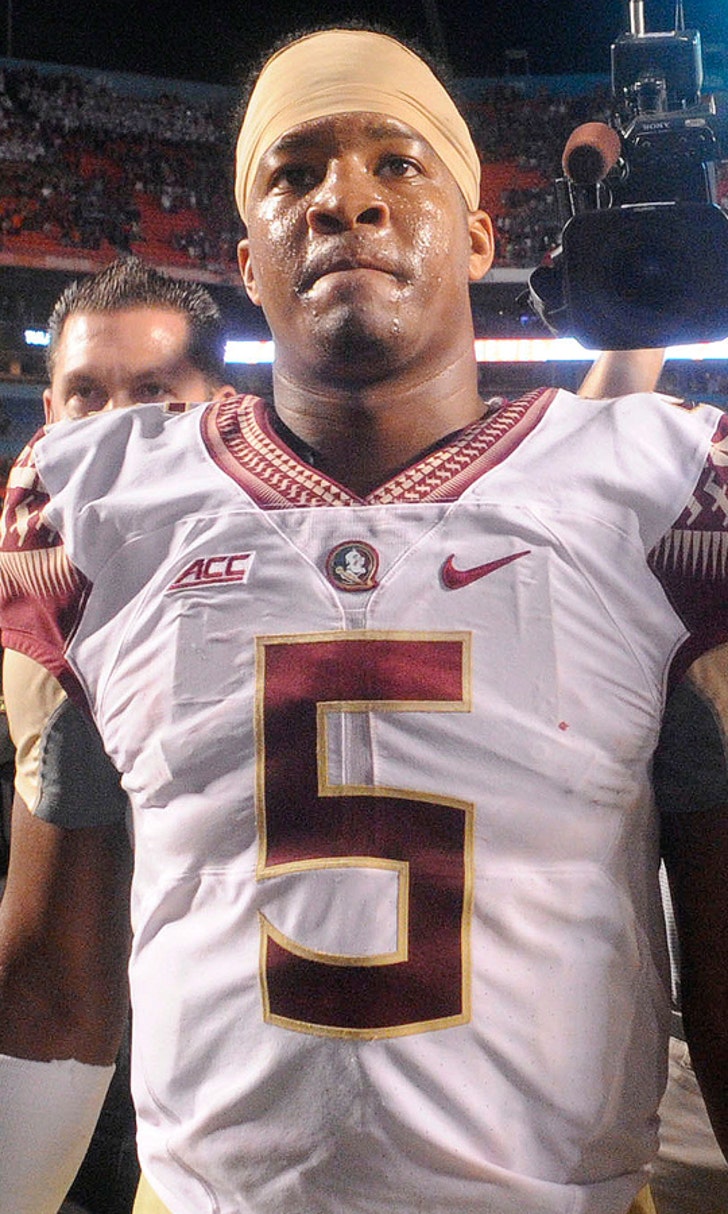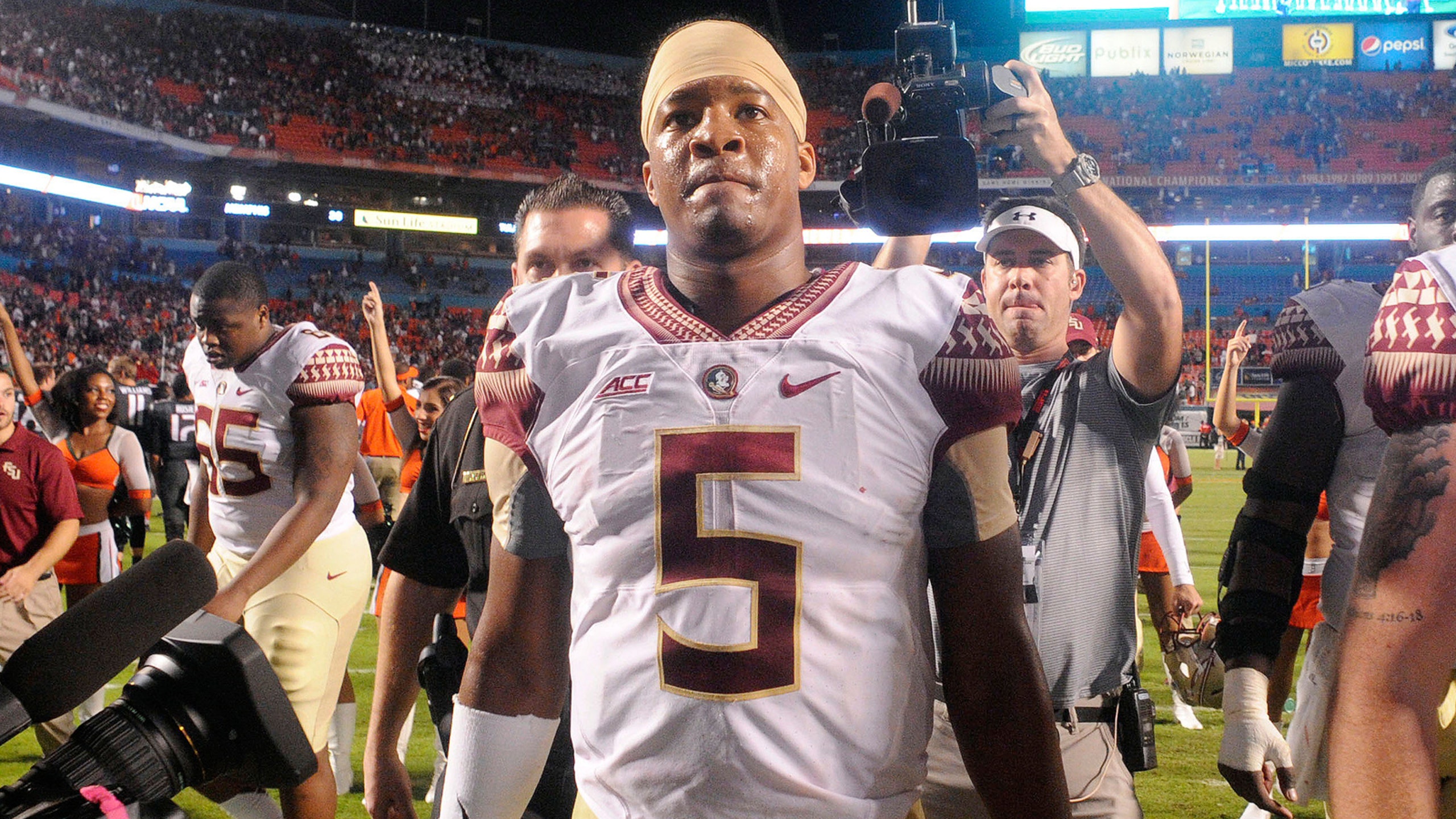 Back in the saddle: FSU returns to No. 1 spot in polls
BY foxsports • November 16, 2014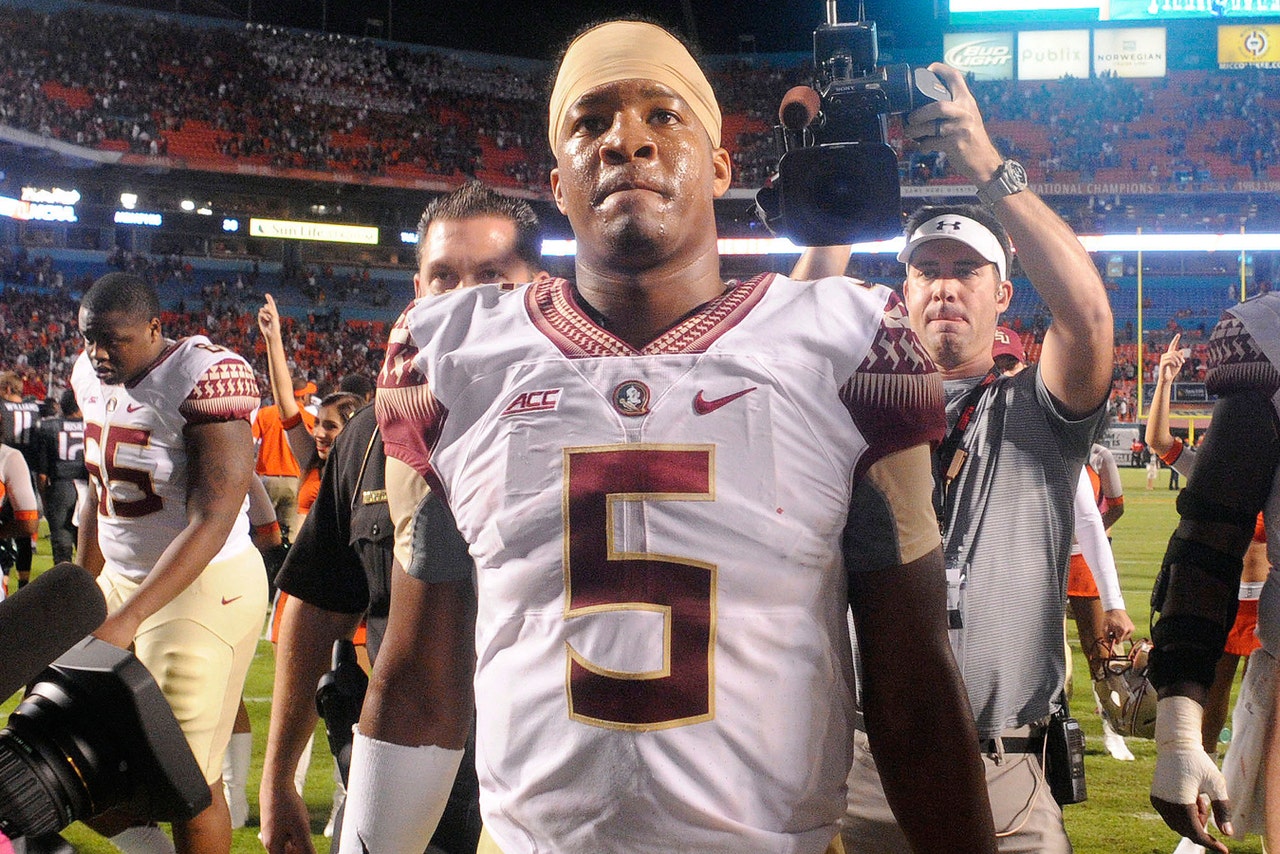 Florida State is No. 1 again in The Associated Press college football poll in another comeback of sorts for a team with a season full of remarkable rallies.
The Seminoles (10-0) were preseason No. 1 before being replaced by Mississippi State in October. The Bulldogs (9-1) had a run of six weeks at No. 1 stopped by a 25-20 loss at Alabama on Saturday.
The Crimson Tide moved up four spots to No. 2. The Bulldogs dropped to fourth.
The Seminoles received 43 first-place votes from the media panel. Alabama got 16 and No. 3 Oregon got one.
Florida State is the only unbeaten team remaining from the Big Five conferences after Jameis Winston and the `Noles erased a halftime deficit for the fifth time this season in a 30-24 victory at Miami.
TCU remained fifth after a close call against Kansas. Baylor is sixth, just five points behind its Big 12 rival.
Ohio State moved up to seventh, followed by Mississippi, Georgia and Michigan State, rounding out the top 10.
The latest College Football Playoff rankings come out Tuesday.
Florida State becomes the first preseason No. 1 team to drop out of the top spot and regain it during the season since Penn State in 1997. The Nittany Lions slipped to No. 2 for three weeks, jumped back to No. 1 for a week in October, but finished the season ranked No. 16.
The last AP preseason No. 1 to lose the top ranking and still go on to win the national title was Florida State in 1993. Coach Bobby Bowden's Seminoles lost at Notre Dame in early November to fall to No. 2. When Notre Dame was upset by Boston College a week later, Florida State went back to No. 1 and went on to win it all.
To find a preseason No. 1 that fell from No. 1 for multiple weeks and still won a national title, you have to go back to 1985. That season Oklahoma dropped to No. 2 in September, slipped all the way to No. 10 in October after losing to Miami, before beating No. 1 Penn State in the Orange Bowl to jump from No. 3 to No. 1 in the final poll.
In the latest rankings, Notre Dame, Clemson and LSU all dropped out after losses. No. 18 Missouri, No. 23 Oklahoma and No. 24 Southern California all moved back in.
---