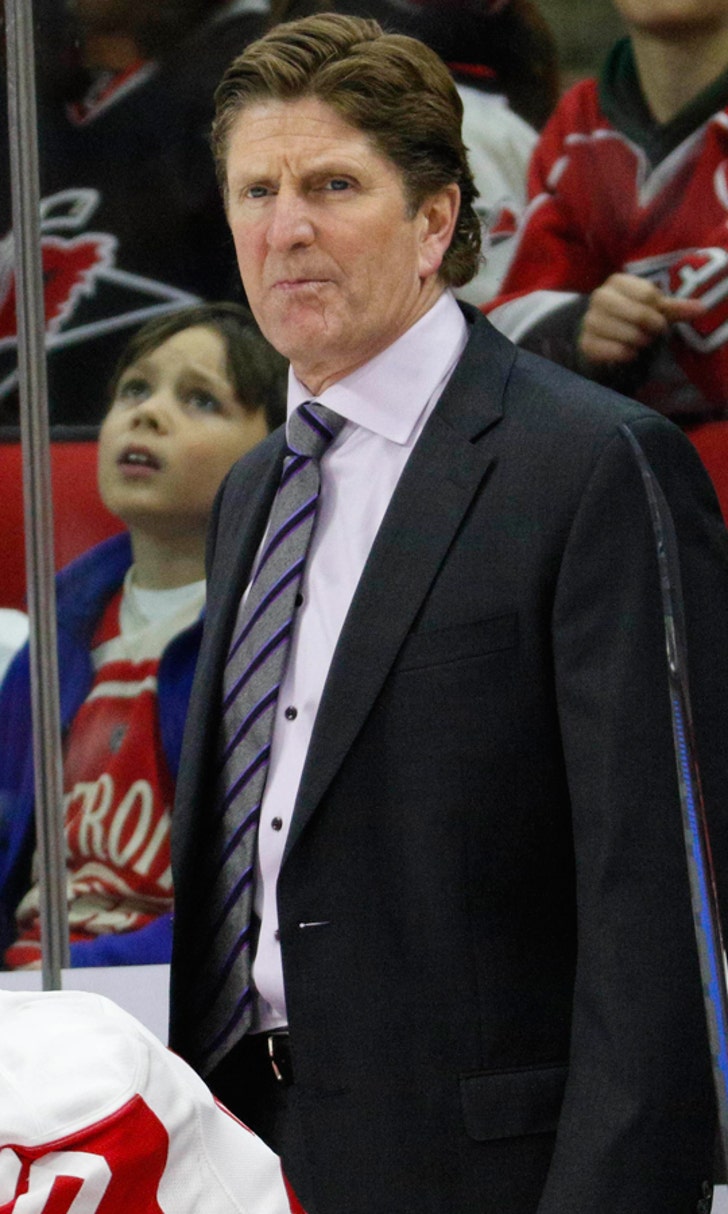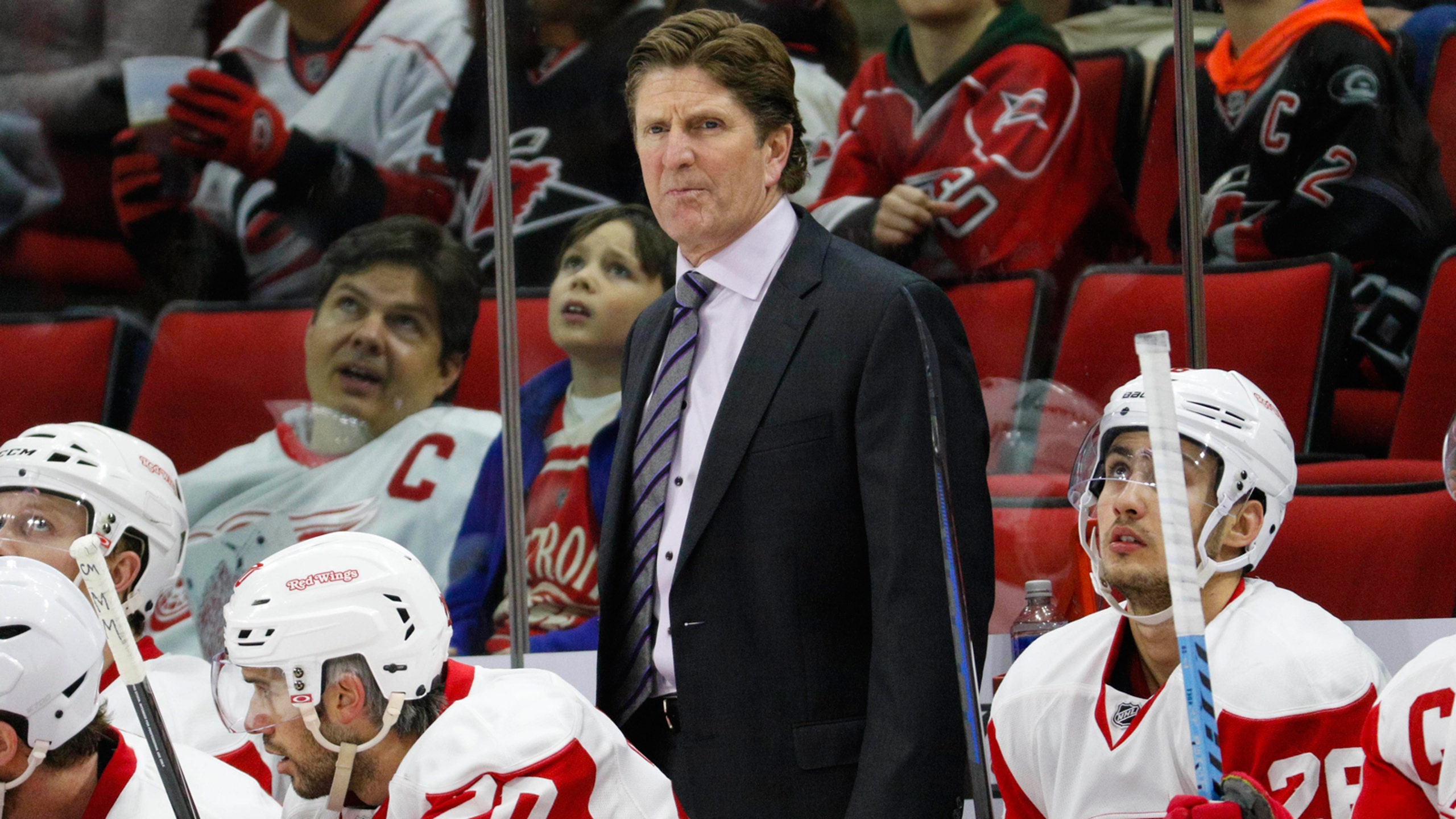 Babcock refutes reports of imminent contract extension with Wings
BY foxsports • December 11, 2014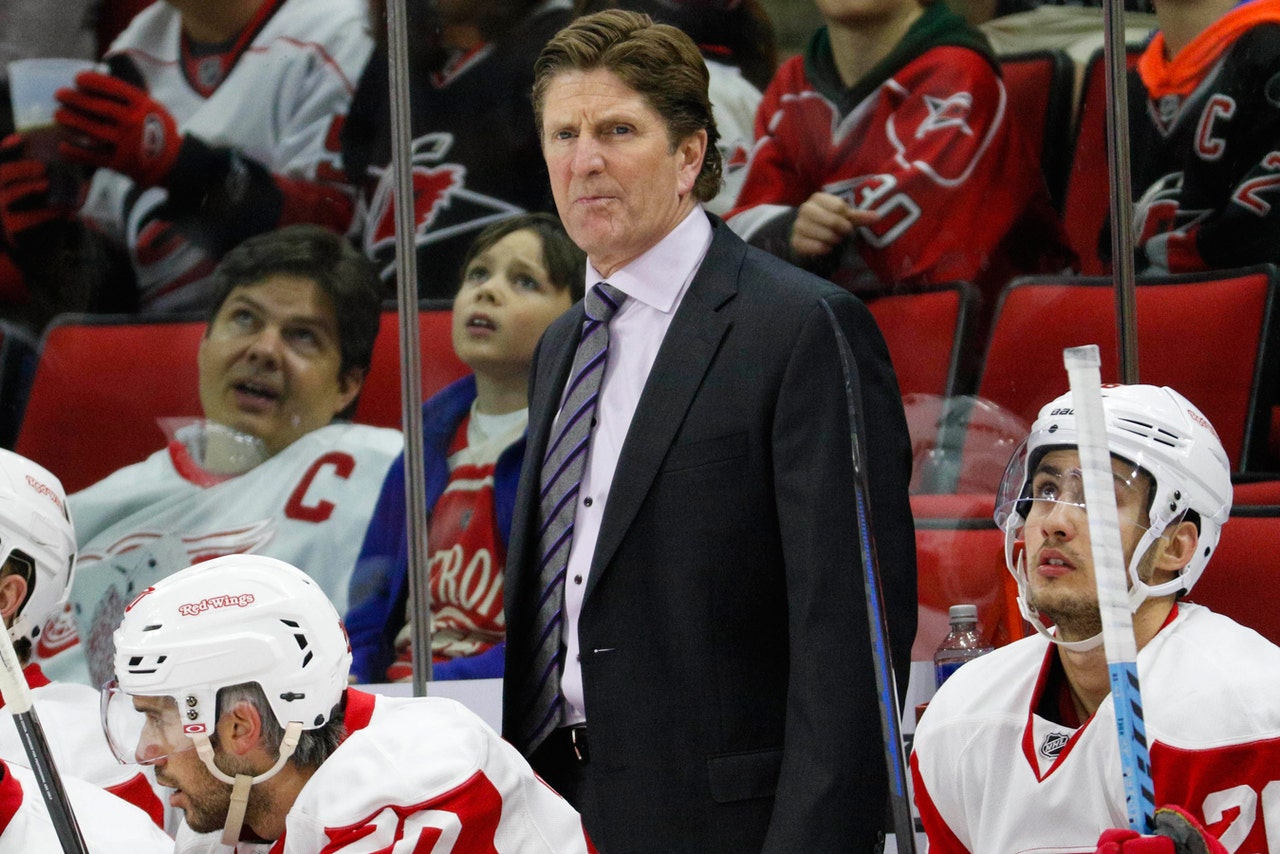 DETROIT -- With the Red Wings sitting in first place, it seems like an ideal time to get coach Mike Babcock to sign a contract extension.
But although the Windsor Star reported Wednesday night that the Wings would make Babcock the highest paid NHL coach in the immediate future, Babcock refuted those reports after Thursday's practice.
"I got a ton of texts this morning. My phone was blowing up just before practice," Babcock said. "Guys, that's like a fantasy world.
"(General manager) Ken Holland and I, when we talked before the year, we agreed we wouldn't do this during the year. Our team is going good. Our team is playing good. I like the way we're playing. We don't need any distractions."
Babcock is in his 10th season with the Wings, the longest tenured coach in the league. 
With the shootout loss to Toronto Wednesday night, the Wings earned one point, putting them first in the Eastern Conference with 40 points.
"I'm happy here. I like the general manager," Babcock said. "They treat me good. I don't know what else I can tell you, but as far as negotiations between Mike Babcock and Ken Holland there is none."
During the broadcast of the Wings-Maple Leafs game on NBC Sports Network Wednesday night, TSN's Darren Dreger reported that the Wings would make an offer of 4-5 years at just over $3 million a year within a day or two.
Dreger said he expected Babcock to wait and that there would be other teams interested, perhaps offering more money, if he did so.
Babcock said there have been no ongoing negotiations. He said the team approached him in the summer and again right before the season started.
Babcock said they decided before the season that nothing would happen during the season.
"I don't think so. I think that's what we decided," Babcock said. "But like I said, I'm with Ken all the time. We can talk all the time, we haven't about this, period. But it's not like I'm knocking on his office door. We're fine. He likes winning and I like winning. We're both happy."
Babcock said the fact that his contract ends after the season has not affected him at all.
"Besides my family the thing I like doing most is winning," Babcock said. "That's the process here. That's what we're trying to do here. That's what I do.
"If you think I'm working harder this year because I'm in the last year of my contract it makes no difference. I grind. That's what I do. I'm a professional grinder. I love winning."
Babcock reiterated that he does not want to discuss his contract situation, but he's not worried about it.
"I'm telling you the truth right here nothing has happened," Babcock said. 
"I'm 100 percent comfortable. I'm going to do the best I can and I think things will work out. I'm a big believer in that."
---