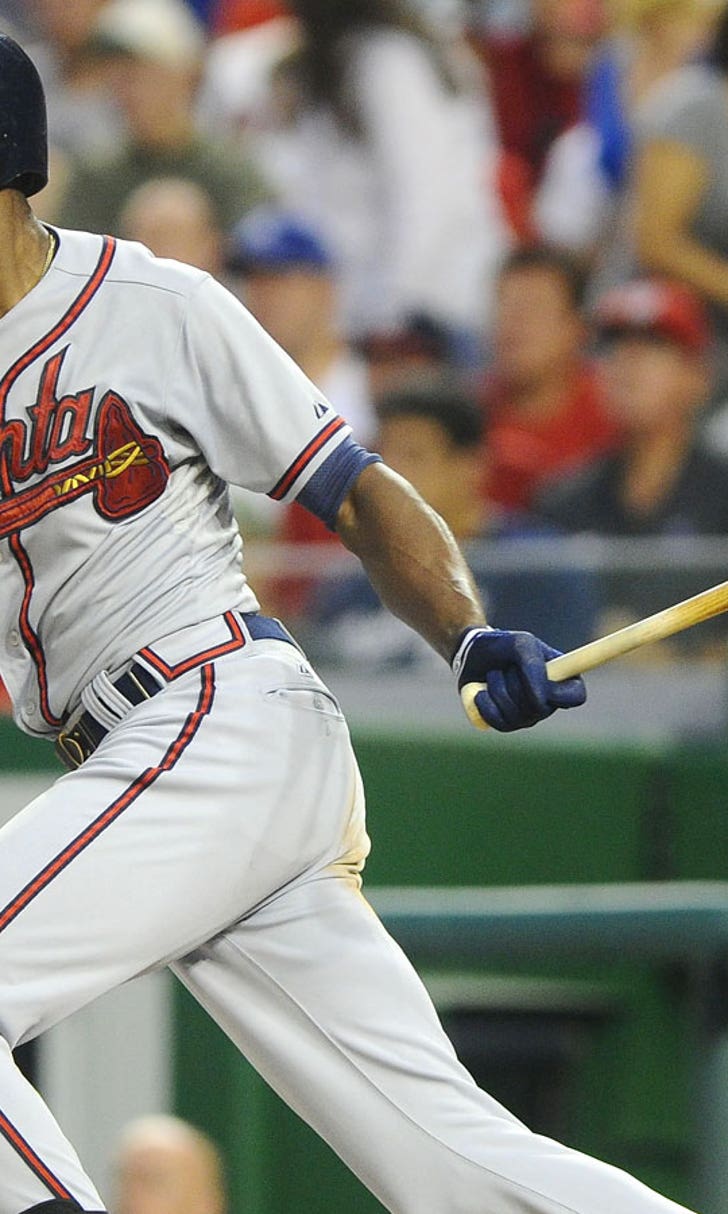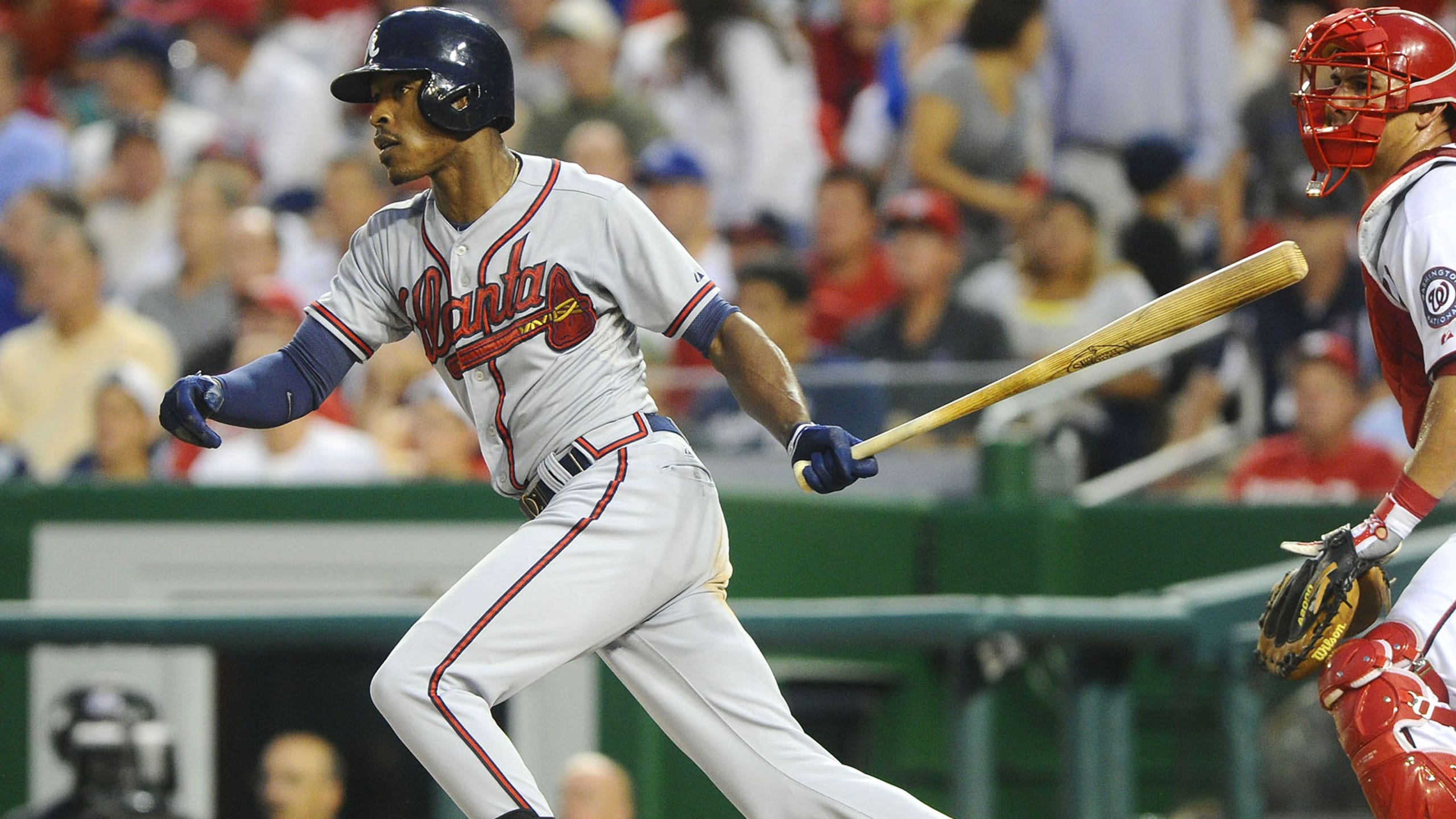 B.J. Upton too focused on '14 season to lament past struggles
BY foxsports • January 23, 2014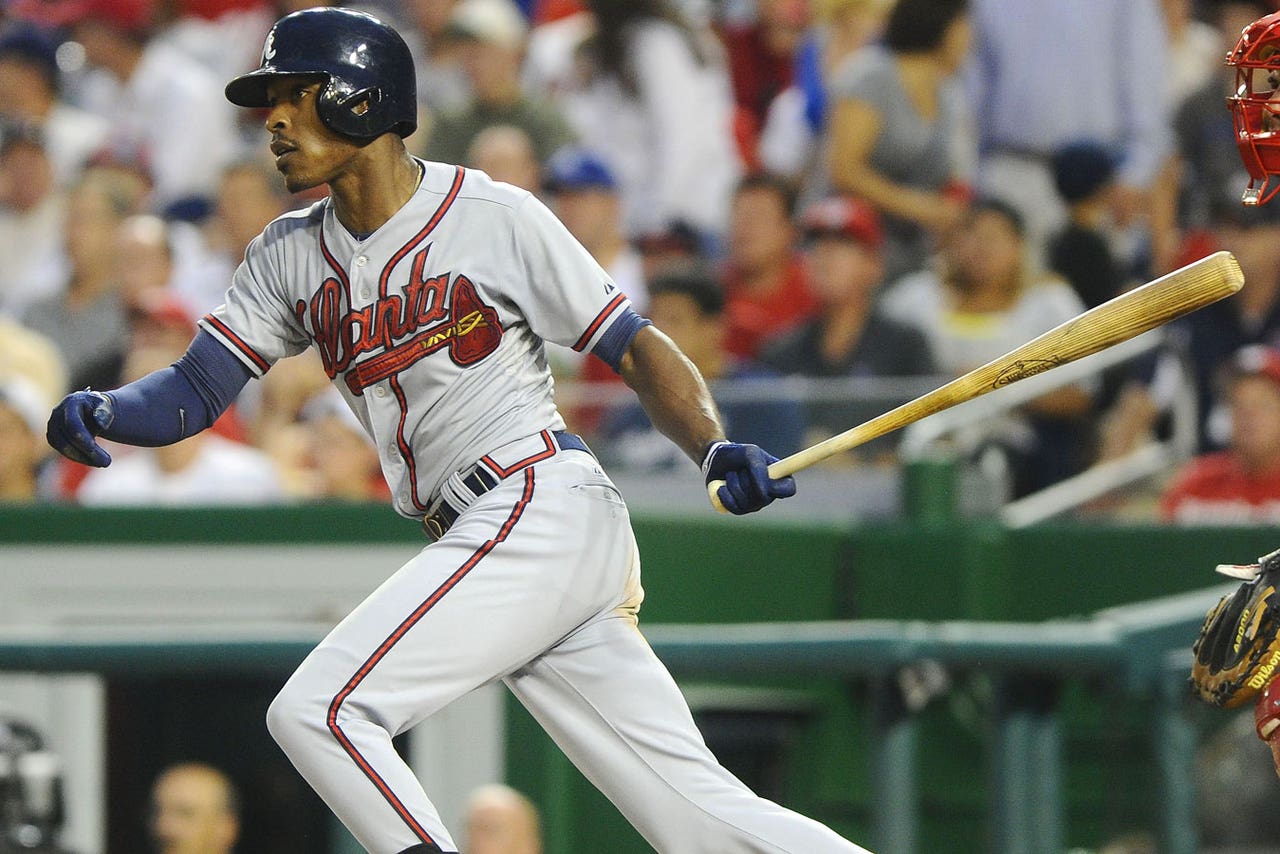 STONE MOUNTAIN, Ga. -- The backdrop at Redan High School resembled the look of a presidential candidate standing in front of a car-manufacturing plant, while delivering an upbeat speech about jobs.
Here was B.J. Upton, a former prep phenom at Greenbrier Christian Academy in Chesapeake, Va. and No. 2 overall pick from the 2002 MLB Draft (Rays), standing adjacent to the Redan High gym and directly in front of a trophy case celebrating, in part, the accomplishments of Cincinnati Reds second baseman Brandon Phillips -- one of Redan's most heralded alums.
Upton's planned message to the kids, as part of the Braves caravan tour throughout metro Atlanta, would promote "keep working," having fun with any endeavor and staying positive through it all.
The centerfielder was certainly tested by that notion last season, his first with the Braves.
After inking a lucrative five-year contract in November 2012, Upton then incurred the worst year of his MLB career, numbers-wise, with across-the-board reductions in hits, runs, doubles, RBI, steals, batting average and slugging percentage (compared to 2012 with Tampa Bay).
Throw in the Braves' early exit from last season's playoffs -- falling to the Los Angeles Dodgers in the National League Division Series (four games) -- and it wasn't a dream year, by any means.
The soft-spoken Upton can maintain a sense of humor about things, though. When asked of his biggest priority during the offseason, the 29-year-old wryly said, "Removing last season from my head."
That comment drew a laugh from the media contingent at Redan. Upton then supplied a more concrete response to his quiet, but focused time away from the Braves.
"Nothing, nothing big, just getting back into the (batting) cage," said Upton, who averaged 26 homers, 79 RBI, 28 doubles and 34 steals with the Rays from 2011- 12 before joining the Braves last year (nine homers, .184 batting).
"It's not about picking up where I left off, but I felt great (physically) at the end of the season," Upton said. He then added: "I'm just trying to be consistent."
Optimistic by nature, Upton isn't one to reflect on past performances -- either good or bad -- when getting ready for a particular campaign.
As an example, for the month of April, Upton's best career splits involve on-base percentage (.339 -- high side) and strikeouts (154 total or 22 monthly -- low side); and yet, the nuggets were greeted with a polite shoulder shrug.
"I'm not too concerned with numbers. Whatever I can do to help my team win is what matters to me -- whether it's offensively or defensively."
With less than four weeks before the Braves launch full-scale workouts at spring training (Walt Disney World complex in Kissimmee, Fla.), Upton is still riding high from Florida State's football national title -- getting a late touchdown pass from Heisman Trophy winner Jameis Winston to beat Auburn in the BCS title game.
The typically stoic Upton lights up at the mere mention of his Seminoles. He wears a similar grin when discussing Winston's career prospects for either football or baseball (pitcher/outfielder for Florida State last spring).
"I'd like to say baseball, but ..." said Upton, acknowledging Winston's empirical talents at quarterback, where he became just the second freshman in history to capture the Heisman (the nation's most outstanding player).
"I've only seen clips of (Winston) playing baseball; but from what I've seen, he's pretty good at both (sports)," says Upton.
Growing up in Virginia, before he was a household name amongst pro scouts, Upton had the surreal luxury of playing on the same youth team as future MLB stars David Wright, Ryan Zimmerman, Mark Reynolds and, of course, younger brother Justin Upton (also with the Braves).
Obviously, that experience isn't the norm for most kids growing up in Anywhere, USA. Just like most high schools don't have major leaguers like Upton, Tyler Pastornicky and pitcher Brandon Beachy (Braves caravan) roaming the halls everyday.
On the flip side, Upton may be in his 20s, but even a decade ago, he couldn't have envisioned accessing pro athletes in high school, via Twitter or any other instantaneous medium.
"Times have changed, technoology has come so far," says Upton, who, for the record, has an official Twitter account. "It's the social-media thing ... it's cool to interact with your fans and kids, if they have questions. It's kind of the way the world's going now."
---