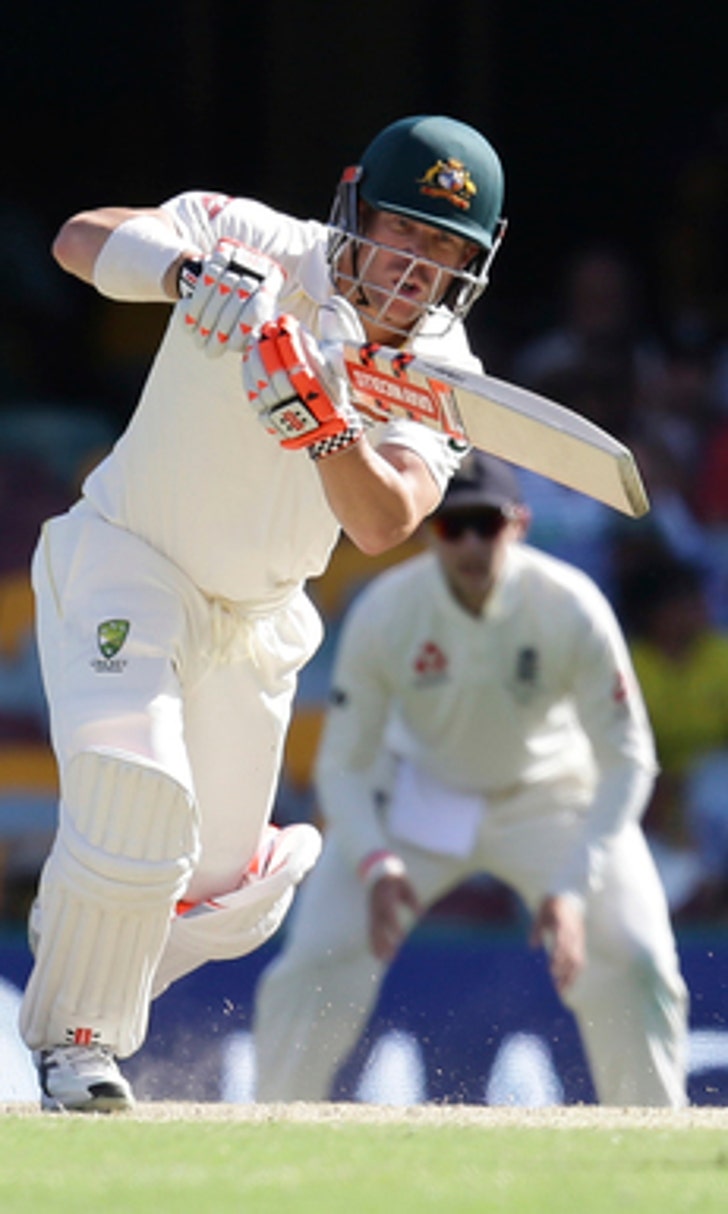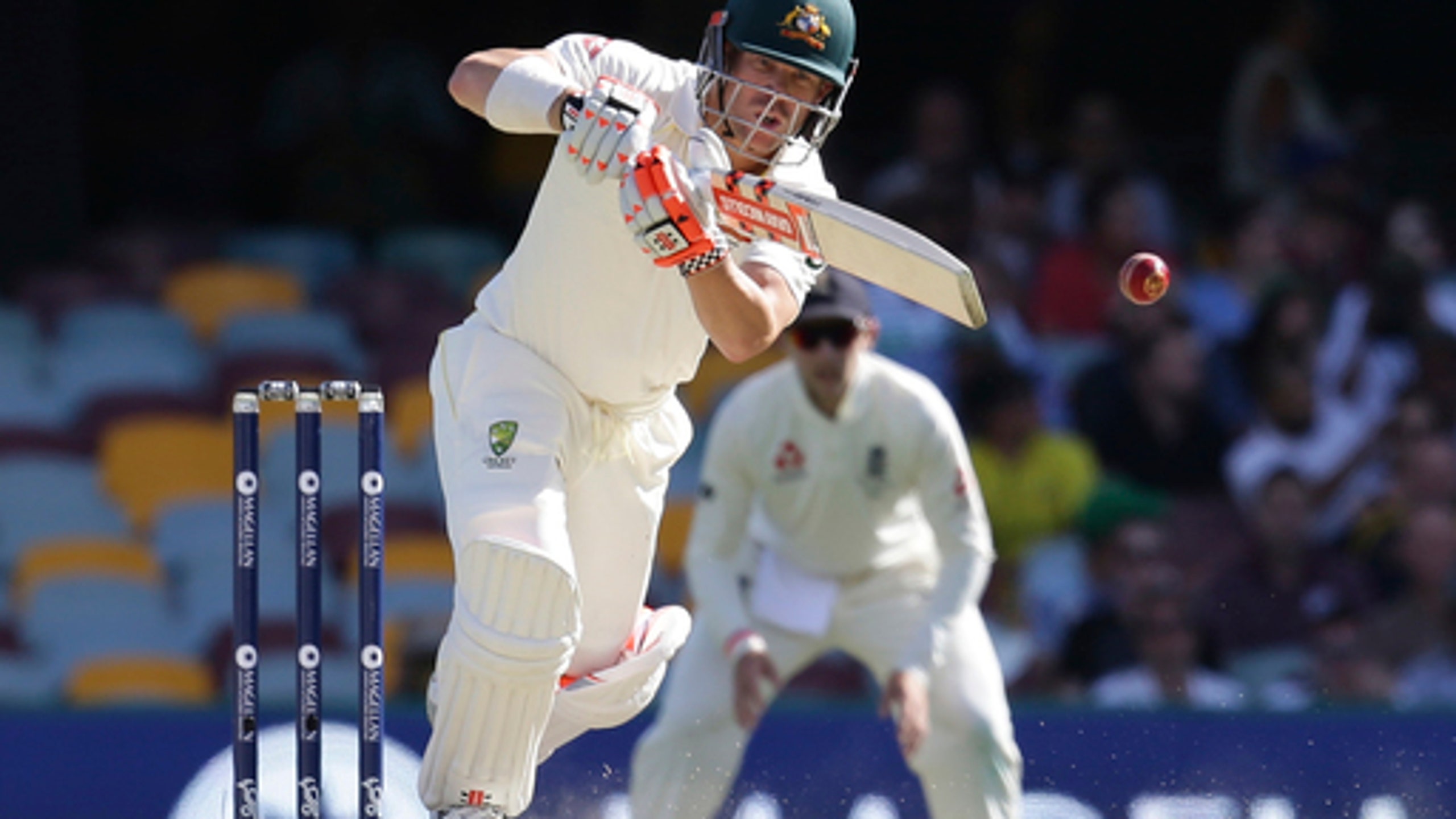 Australia wins Ashes series opener by 10 wickets
BY AP • November 27, 2017
BRISBANE, Australia (AP) Cameron Bancroft scored the winning runs for Australia in his test debut, shared a record partnership with David Warner, and then fielded a flurry of questions about an incident that happened last month over a few beers with England wicketkeeper Jonny Bairstow.
Bancroft scored an unbeaten 82 in the 173-run opening stand as Australia wrapped up a 10-wicket victory over England on Monday, surpassing the 170 victory target with 2 + sessions to spare in the Ashes series opener.
''First test of an Ashes is very important,'' Australia captain Steve Smith said at the post-match presentation. ''There was a bit of pressure but really pleased with how we played.''
The last session of the match, when Australia had all day to score 56 runs, was overshadowed by news overnight that the England Cricket Board was investigating Bairstow for reportedly head-butting Bancroft during a meeting in a Perth bar four weeks ago.
Bairstow made a brief statement after the match, saying there was no malice in his actions and no animosity between the players. Bancroft agreed there was no malice, but said he'd been surprised by Bairstow's unorthodox method of greeting.
The incident only came to light when some Australian fielders made a reference to the head butt - picked up on an on-field microphone - while Bairstow was batting on Sunday.
The ECB said Bairstow wouldn't be punished for the incident, even in the wake of a separate episode in September outside a club in Bristol that has resulted in allrounder Ben Stokes missing the start of the Ashes tour.
England coach Trevor Bayliss said the latest incident was ''blown out of proportion'' and was a case of ''a couple of young guys out on a night out and some silly things happened.''
He said team policies on curfews would be reviewed because he didn't want his players' off-field behavior giving the Australians any advantage.
''It gives the opposition team ammunition to put pressure on as well,'' he said.
The Australians did exactly that late in the match to extend their unbeaten run at the Gabba to 29 years.
The unbroken stand between Warner (87) and Bancroft capped the win, and was the biggest opening partnership in a successful fourth-innings run chase in test cricket, according to Cricinfo. It beat the mark of 172 set by Australians Archie Jackson and Bill Ponsford against the West Indies in 1930.
Smith's unbeaten 141 from 326 deliveries in the first innings turned the match and earned him the player of the match award. The Australian skipper helped his team recover from 76-4 to reach 328 in reply to England's 302.
''It meant a lot. I really had to dig deep. It was tough, my slowest (century), but one of my best,'' Smith said, adding that Australia's second innings showed more composure. ''Cameron looked very good, had good plans, played very straight. The partnership with David was magnificent.''
The bowlers set up the easy chase with Nathan Lyon, Mitchell Starc and Josh Hazlewood taking three wickets apiece as England was bowled out for 195 on day four.
The second test - the first day-night test contested in an Ashes series - starts Saturday in Adelaide.
England holds the Ashes after a 3-2 win at home in 2015, but was swept 5-0 on its last tour to Australia in 2013-14.
After twice wiping out England's lower order in Brisbane, the Australians are growing in confidence.
England captain Joe Root said his team had outplayed Australia in the early stages, but hadn't taken its opportunities.
''Steve Smith played exceptionally well on that surface and took the game away from us,'' Root said. ''For three days, we played some excellent cricket. Unfortunately, when we got into good positions, we didn't quite capitalize - had we done that, it would have been a very different scoreboard.
''There are things we need to address and learn from this game.''
---