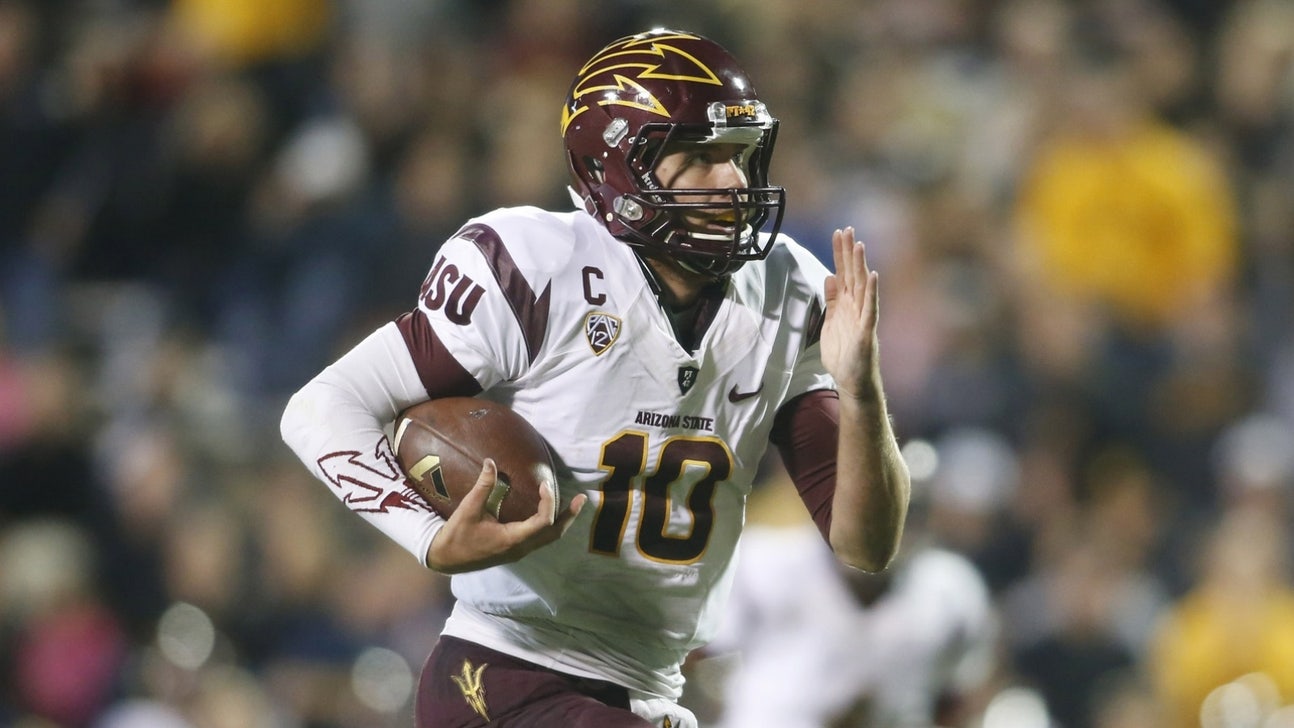 ASU's Taylor Kelly says he's 100 percent healthy, ready for Huskies
Published
Oct. 22, 2014 3:42 p.m. ET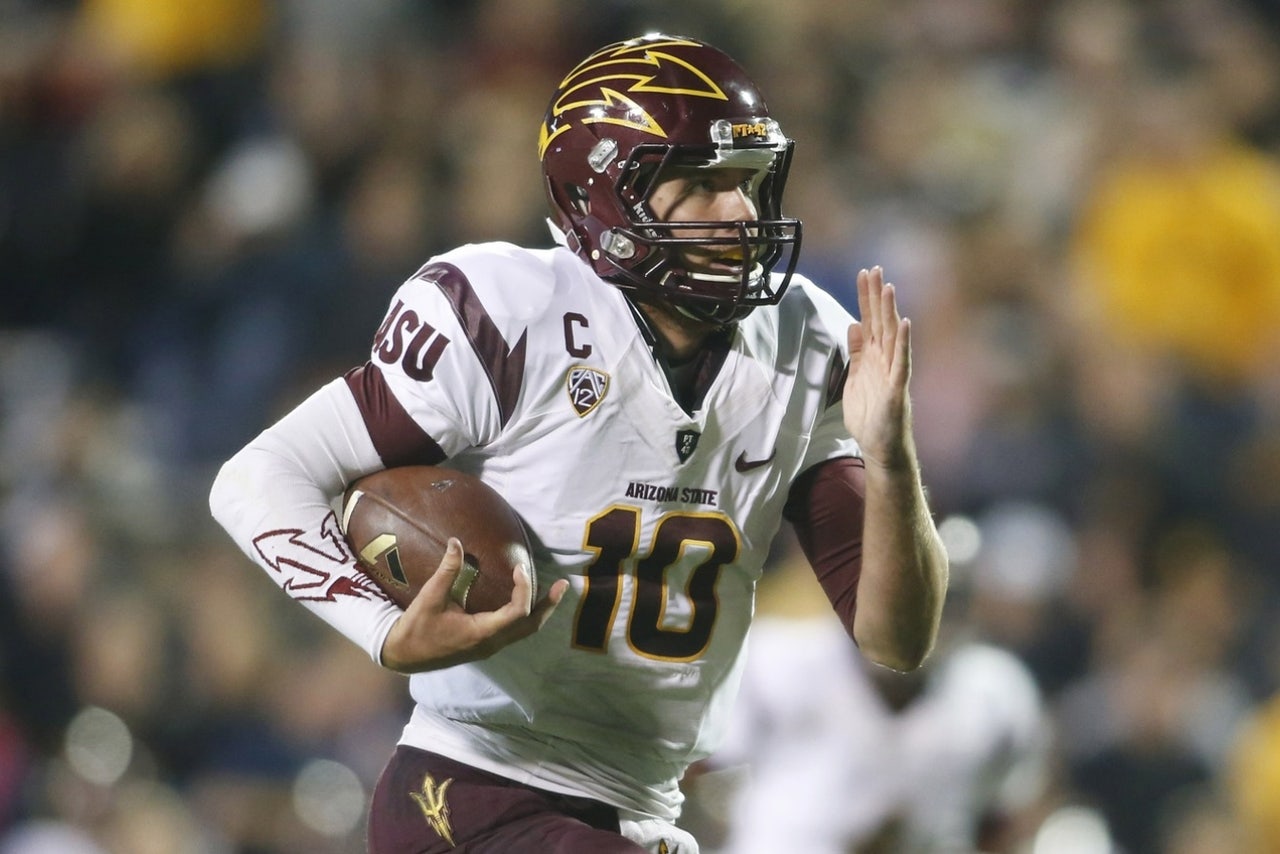 TEMPE, Ariz. -- Arizona State quarterback Taylor Kelly said Wednesday he is 100 percent healthy and ready to start against Washington on Saturday for the first time since injuring his foot Sept. 13.
"I feel very comfortable," Kelly said. "I'm 100 percent. I'm out there moving really well, back to full speed."
Kelly has missed three games with a right foot injury, of which he declined to disclose the exact nature Wednesday. In his place, backup Mike Bercovici led ASU to a 2-1 record, beating ranked USC and Stanford teams in back-to-back games.
Throughout Kelly's absence, ASU coaches have maintained that he would retake the starting role, even as Bercovici excelled and posted big numbers -- 1,243 passing yards and nine touchdowns in three starts.
Kelly offered high praise for Bercovici on Wednesday.
"We didn't miss a beat with Mike in there," Kelly said. "He did an unbelievable job of leading this offense. That's what he's trained to do. He's a natural-born leader, and he did an unbelievable job."
If Kelly does indeed start Saturday in Seattle -- coaches are continuing to evaluate his progress -- he will have been out of game action for six weeks. He began practicing fully last Thursday and on Tuesday retook leadership of the first-team offense. Kelly says he's not overly concerned about being rusty.
"A little bit," Kelly said. "About two weeks ago I was doing some reps, just one-on-ones, trying to keep my timing up. The main thing I was worried about is my eyes, trusting my eyes and the game speed."
Perhaps most crucial in Kelly's potential return will be his mobility. ASU's offense is most effective when Kelly is able to run the zone read and force opponents to account for his ability as a running threat.
Reporters are only allowed to watch about 20 minutes of practice daily, so while Kelly has been observed moving around well, it's unclear if he is running at full speed. He said Wednesday he's not having any mobility issues.
"There's no issue," Kelly said. "It's back to 100 percent."
Kelly, a senior who had started 30 consecutive games before his injury, is 42 of 68 passing this season for 625 yards, six touchdowns and no interceptions. He has also rushed for 168 yards and two touchdowns.
Follow Tyler Lockman on Twitter
---