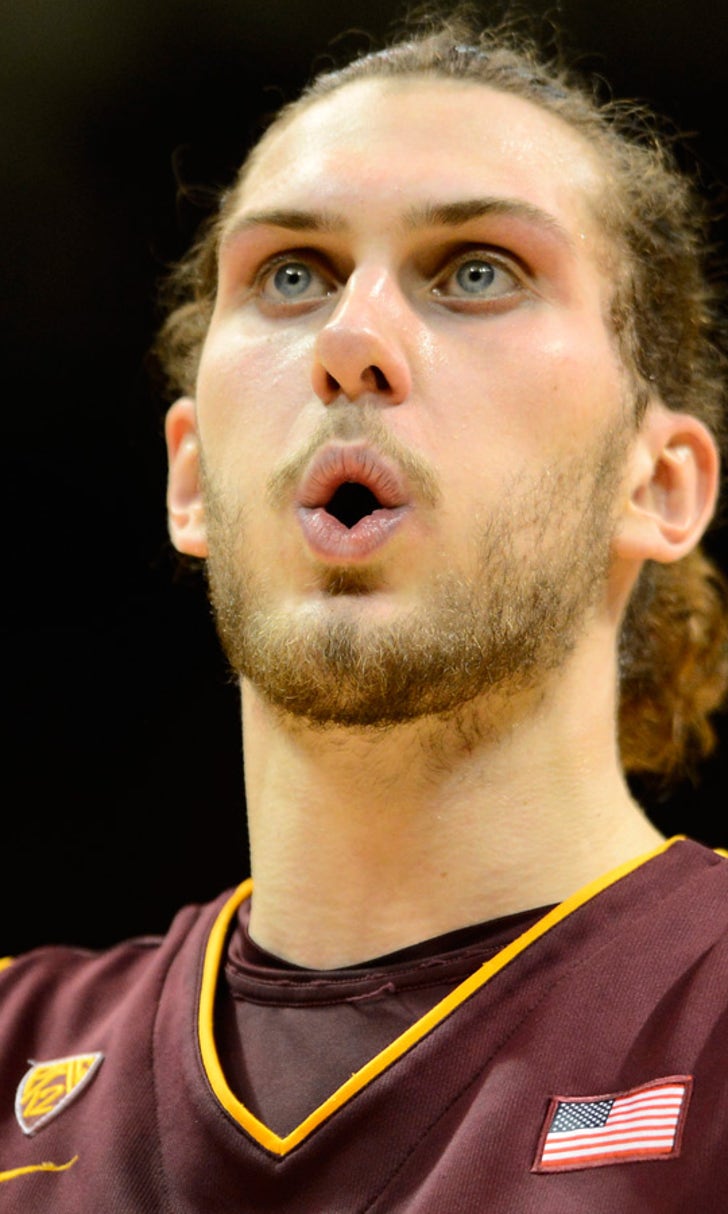 ASU's Bachynski has become more than fair at foul line
BY foxsports • January 24, 2014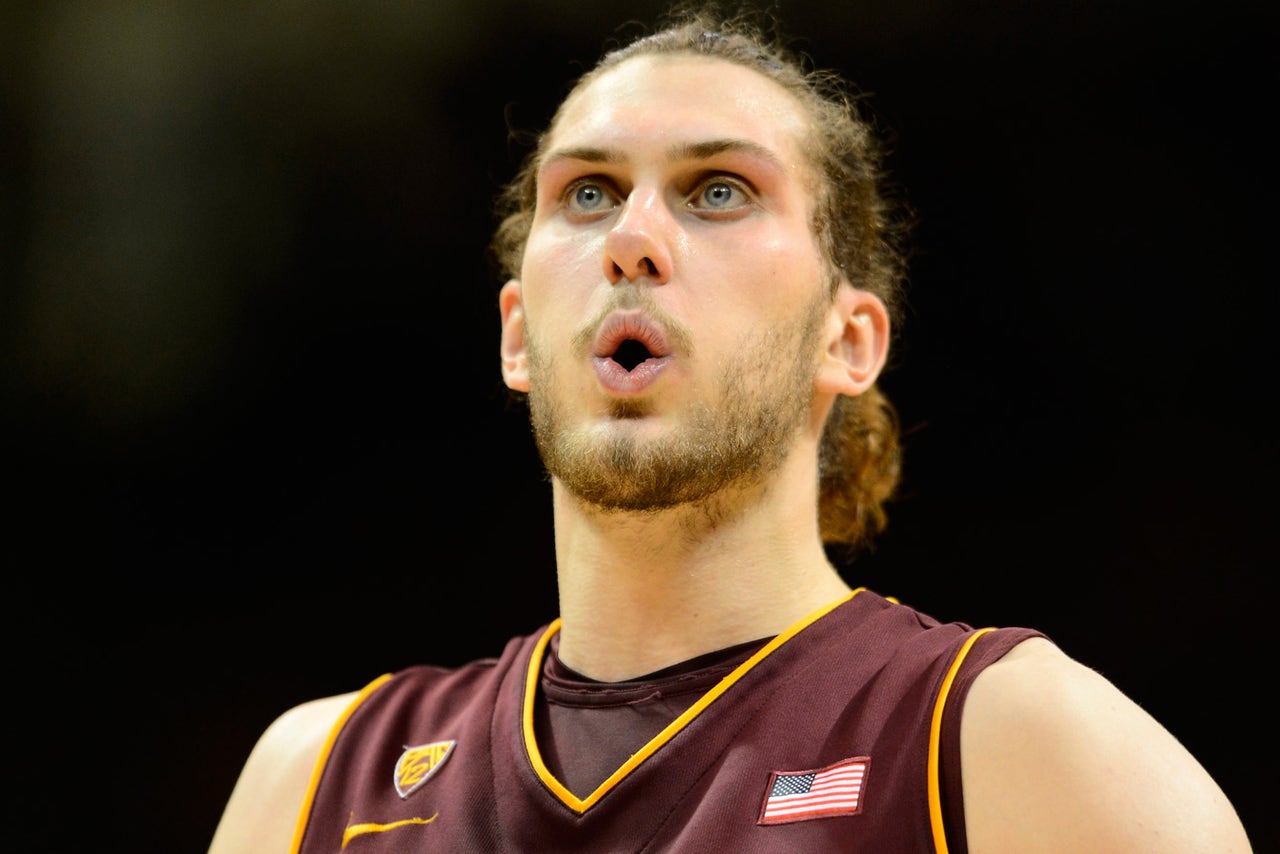 TEMPE, Ariz. -- ASU center Jordan Bachynski is making free throws at a higher rate than ever this season. Keeping his eyes closed has a lot to do with that.
Bachynski does not shoot blind, or course. But a sports psychologist with whom Bachynski works suggested a visualizing technique that includes shutting his eyes after stepping to the foul line to see the shot drop through before taking it, and it is hard to argue with the results.
After going 7 of 8 from the line in a tight 79-75 victory over Utah on Thursday, Bachynski has made 27 of 34 foul shots in Pac-12 play, a 79.4 percent success rate. Four of his makes against Utah were in one-and-one situations, meaning he turned two trips to the line into four points. He ranks ninth in the league among players with at least 25 attempts; he is one of just two interior players in that group.
"You'll notice when I get to the line I will go to the line and shut my eyes and go through the motion and visualize it going in," Bachynski said. 
"(Making free throws) is more mental than anything. It has really, really helped."
Bachynski, a 7-foot-2 senior who has the height that NBA franchises drool over, has been working with a sports psychologist on and off throughout his career, and he credits his improvement to lessons learned.
"This year I have really put a focus on it," he said. 
He knows his routine seems a little extreme.
"I spend a lot of time, as dumb as it sounds, sitting at home with my eyes shut visualizing free throws. I think I shoot 50, 60 in my mind outside of practice," Bachynski said.
"Visualization is huge. You look at any top-tier athlete -- Olympics, any sport -- they do really well with visualization. There are days I have heard that they wont even get on the track, on the court, they will just play games in their minds, because that's how strong your mind is."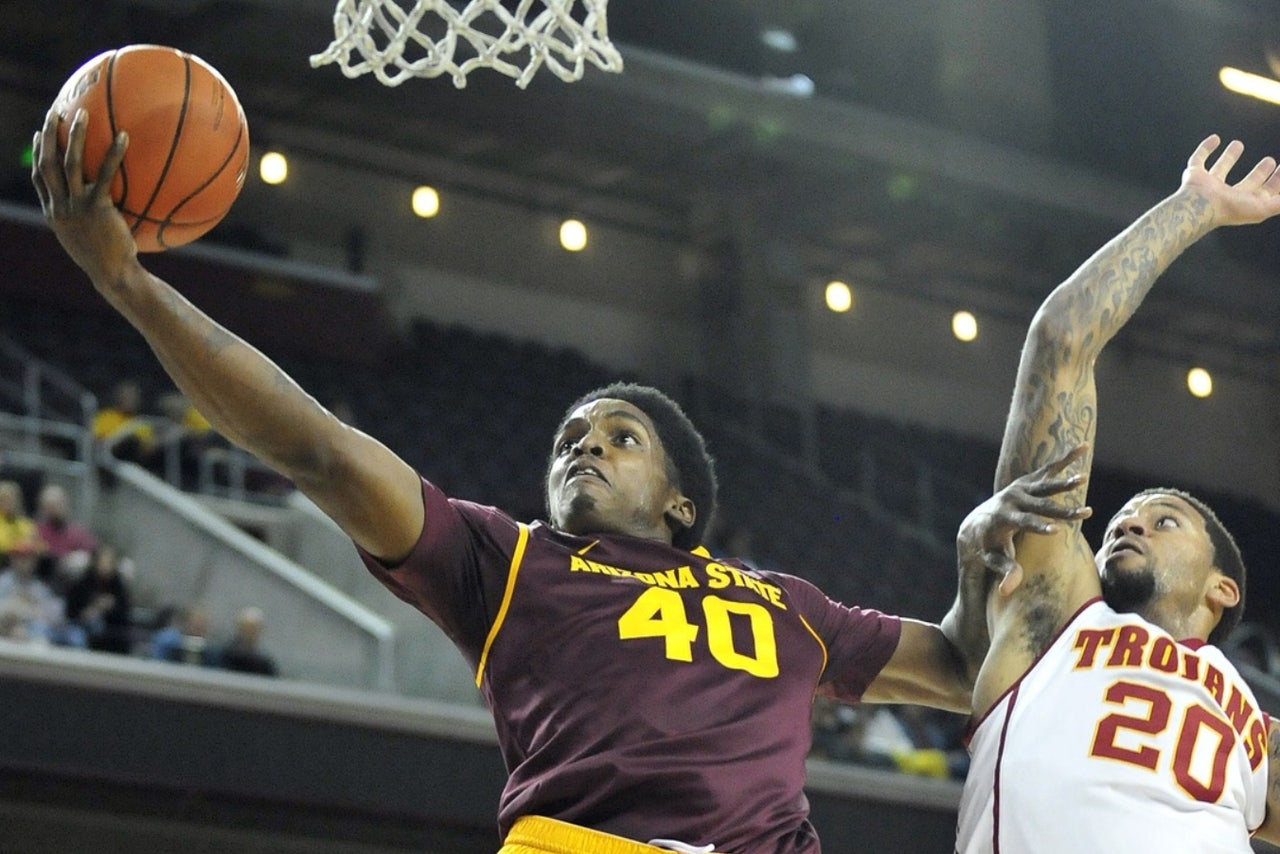 ASU's McKissic has found happiness at end of road. FULL STORY >>

So when it was suggested right after Christmas that Bachynski take the the no-look approach into the game itself, he was more than ready. It could not have worked out much better. He went 7 of 8 on free-throw attempts in a split against the Washington schools, hit 10 of 14 in Los Angeles, including 8 of 10 against UCLA, and 3 of 4 in Tucson last Thursday.
Bachynski improved his free-throw percentage in each of his first three seasons but still was shooting only 56.3 percent from the foul line in his career. With his current success, he has turned what could have been considered somewhat of a liability into one of the stronger parts of a game that should soon include the Pac-12 career record for blocked shots. He enters the Sun Devils' game against Colorado on Saturday with 266 blocked shots, 12 short of former Arizona center Anthony Cook's record.
Among big men, only Colorado's 6-foot-10 Josh Scott is in the same class at the free-throw line this season. Scott has made 32 of 38 (84.2 percent) in league play.
Bachynski is averaging almost a double-double -- 12.1 points, 9.3 rebounds -- as ASU (14-5, 3-3) looks to get back over .500 and avoid a second early-season home-court loss against Colorado (15-5, 4-3), which lost standout guard Spencer Dinwiddie to a season-ending knee injury two weeks and lost to No. 1 Arizona, 69-57, on Thursday. Scott had 15 points and forward Xavier Johnson had 21 against the Wildcats. 
Bachynski and Scott were involved in much physical play in ASU's 63-62 overtime victory in Colorado last February, and Scott missed the next two games with concussion-like symptoms.
Follow Jack Magruder on Twitter
---