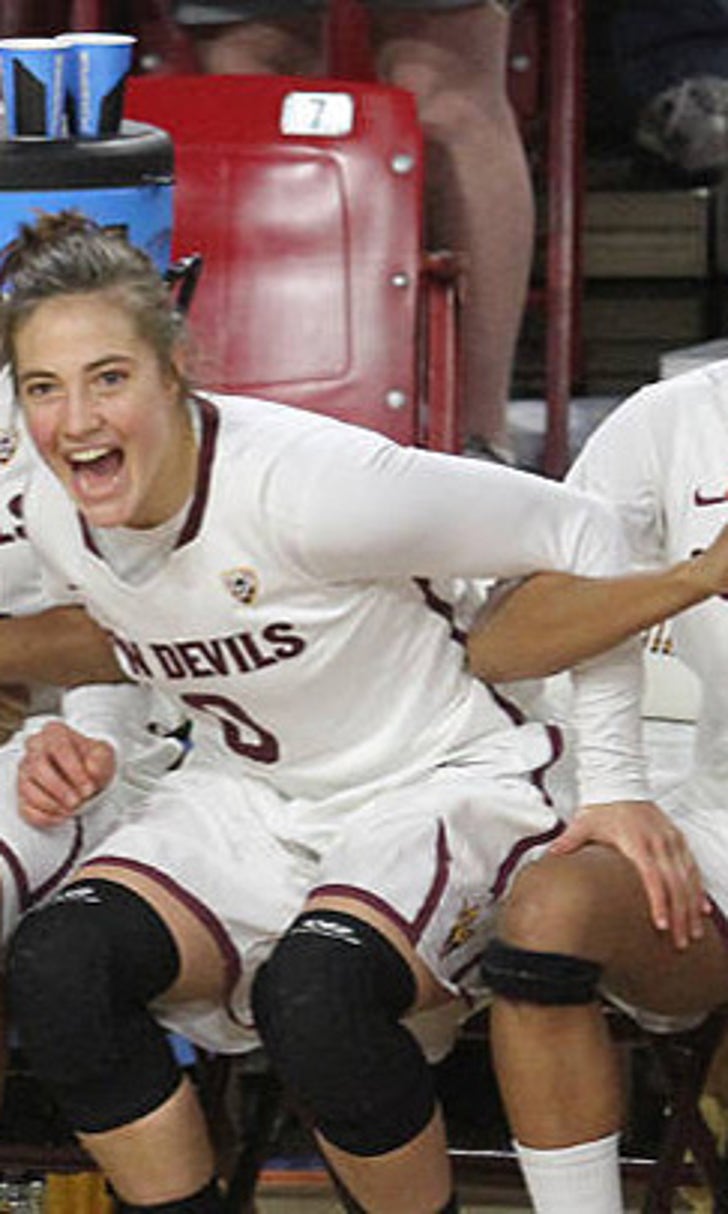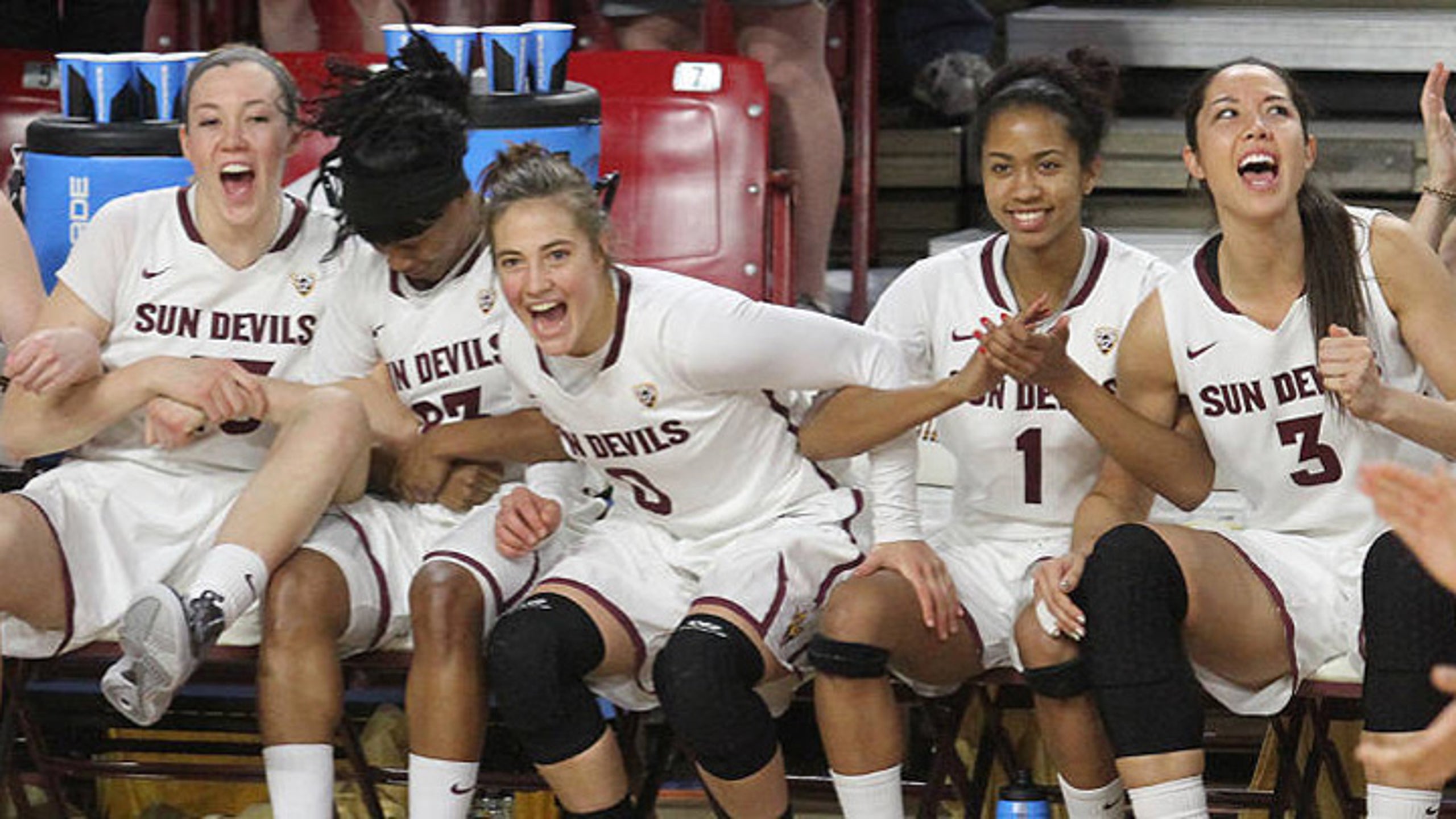 ASU women pull away from Utah in second half
BY foxsports • February 23, 2014
TEMPE, Ariz. (AP) -- Promise Amukamara hit a 3-pointer in the closing second seconds of the first half to give No. 20 Arizona State the lead at halftime, and the Sun Devils took charge to start the second half en route to a 60-40 win over visiting Utah on Sunday.
Within six minutes of the start of the second half, ASU had built a 10-point lead, and the Sun Devils were never threatened from there.
Arizona State (22-6, 11-5 Pac-12) got the win in its final home game of the season. The Sun Devils, who play their final two road games at Oregon and Oregon State, are in third place in the Pac-12 standings, a game behind California.
Joy Burke led ASU with 11 points while Deja Mann added 10. The Sun Devils had a dozen players see minutes and had nine figure in the scoring.
Utah (11-16, 4-12) got 12 points off the bench from Malia Nawahine.
---