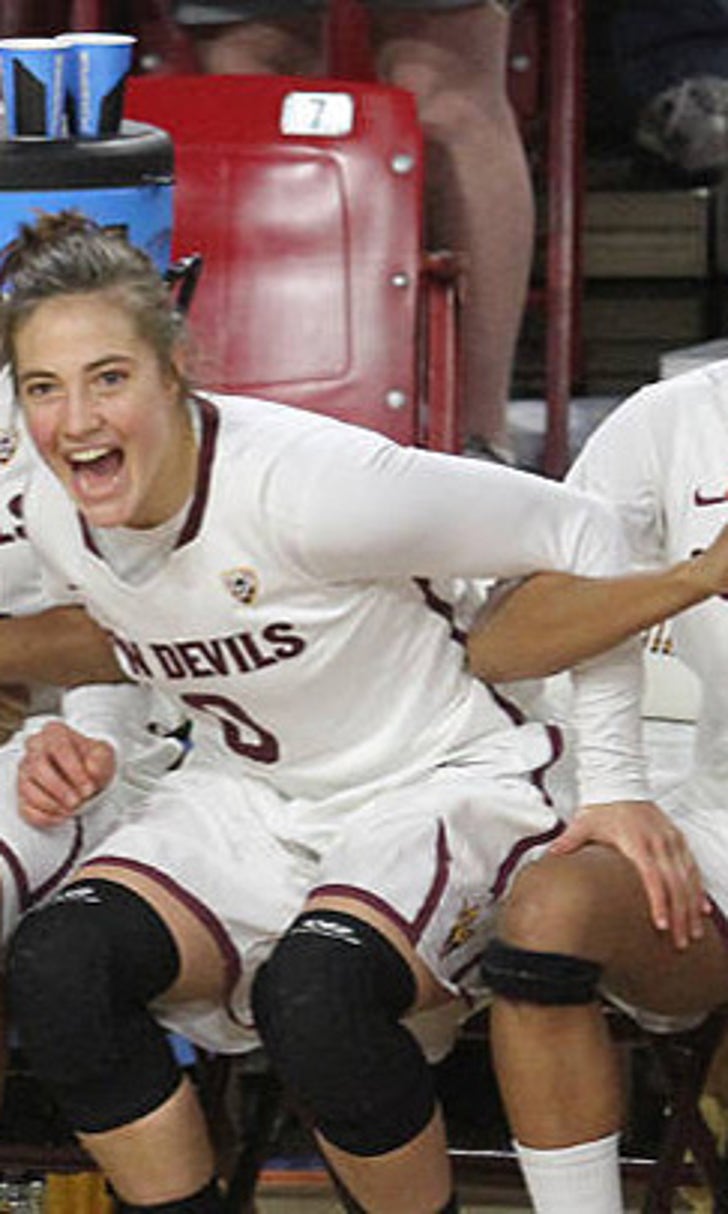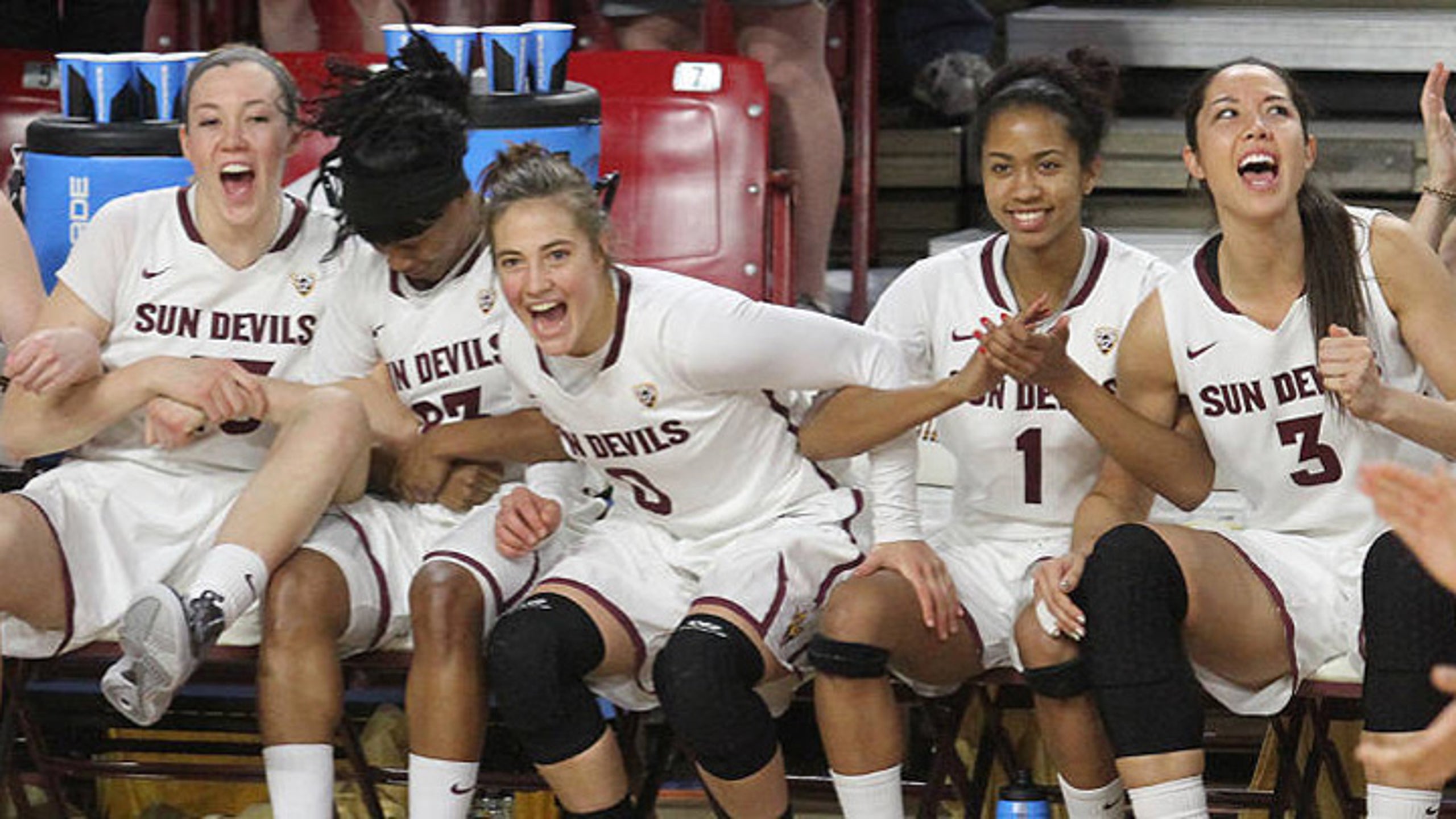 ASU women hold off Vanderbilt, advance in tournament
BY foxsports • March 22, 2014
TOLEDO, Ohio (AP) -- Charli Turner Thorne kept sending different players in -- wave after wave of Sun Devils.
It was more than Vanderblit could handle.
"When we're playing like we did today, we feed off each other," said Turner Thorne, Arizona State's coach. "They did a great job of stepping up."
Katie Hempen scored 16 points and the ninth-seeded Sun Devils handed eighth-seeded Vanderbilt a rare first-round loss in the NCAA tournament, holding off the Commodores 69-61 on Saturday. ASU had more than enough balance and depth to overcome foul trouble to a couple of key players.
"If we get tired and pull on our jerseys and say we need a sub, we know the next person coming in is going to do the exact same thing we do," Hempen said. "I think that gives us confidence."
The Sun Devils (23-9) shot 62 percent to win this matchup between two teams who had struggled coming into this tournament. Arizona State had lost three in a row and six of eight, while Vanderbilt's loss Saturday was its fifth straight and 10th in 12 games.
In the second round Monday, Arizona State will face the winner of Saturday's game between top-seeded Notre Dame and 16th-seeded Robert Morris.
Marqu'es Webb scored 18 points for the Commodores (18-13), overpowering Arizona State inside, and senior star Christina Foggie added 16.
"All year, everyone's been telling me to just shoot the ball," Webb, a freshman, said with a laugh. "They've had trust and belief in me the whole season."
Vanderbilt was making its 15th straight NCAA tournament appearance and had lost in the first round only once in the previous 11 years. The Commodores might have pulled this one out, but they couldn't take advantage of Arizona State's foul trouble. The first 23 free throws of the game were attempted by Vanderbilt -- the Sun Devils didn't shoot any until the last 1:40.
But the Commodores couldn't capitalize, finishing only 14 of 27 from the line.
Deja Mann, Arizona State's leading scorer, did not attempt a shot in the first half and finished with only eight points. It didn't matter.
Neither did the 19 turnovers by the Sun Devils.
"This is what we've done all year long, is we've been able to score well," Turner Thorne said. "It has offset turnovers, or not rebounding as well as we need to."
Arizona State used 11 players, and they were all in for at least six minutes.
Hempen scored 12 points in the first half, making all four of her 3-point attempts, and Arizona State led 30-24 at halftime. Mann had played only six minutes to that point and had three fouls, but when Vandy made a brief run at the start of the second half, Mann made a pair of 3-pointers with the shot clock running down.
"The way she rotates in player after player wears on you, as well as last-second 3-point shots that go in," Vanderbilt coach Melanie Balcomb said. "The things that we could control -- making free throws, missing layups -- we didn't control."
A jumper from just inside the arc by Hempen made it 54-45, and the Sun Devils held on from there.
Foggie, Vandy's career leader in 3-pointers, went 4 of 11 from the field and 2 of 6 from long distance. Webb kept the Commodores in the game, but Vandy couldn't match Arizona State's diverse offensive performance.
Mann and Joy Burke, two starters, played only 27 minutes combined for the Sun Devils because of foul trouble. Sophie Brunner, who like Hempen came off the bench, scored 14 points.
The Sun Devils shot 67 percent from the field in the second half.
This was the first appearance in the NCAA tournament for Arizona State since 2011. Turner Thorne went on a one-season sabbatical after that.
---