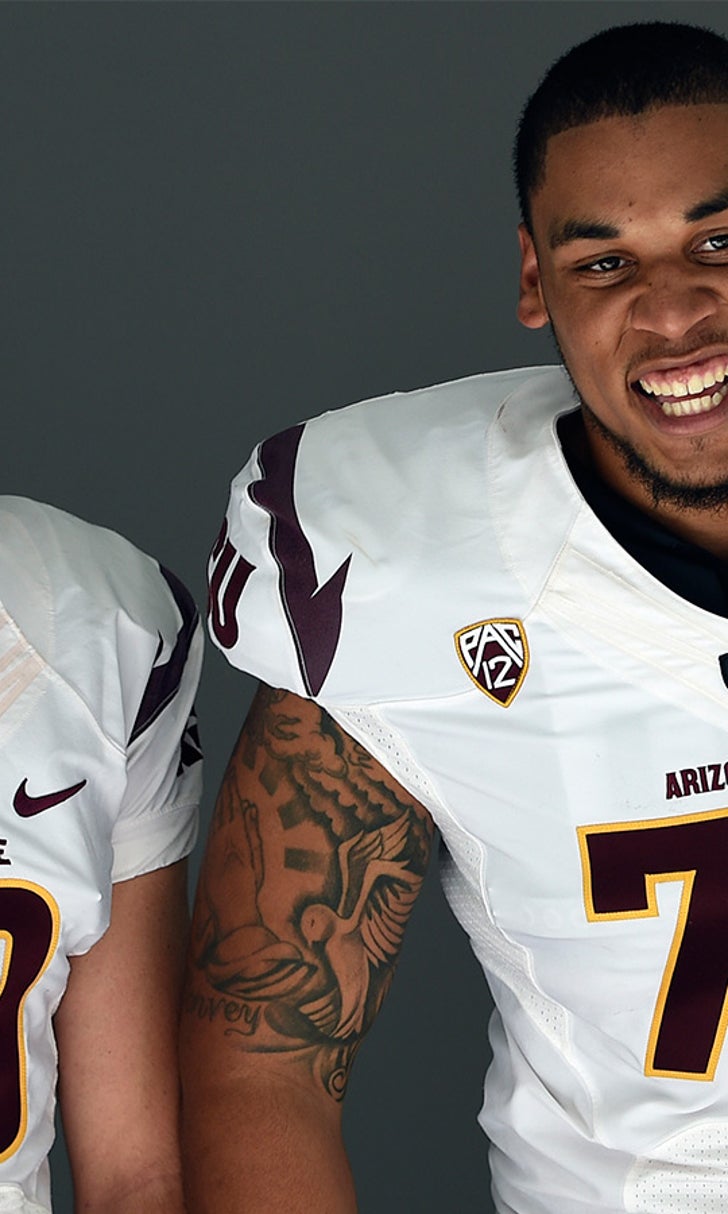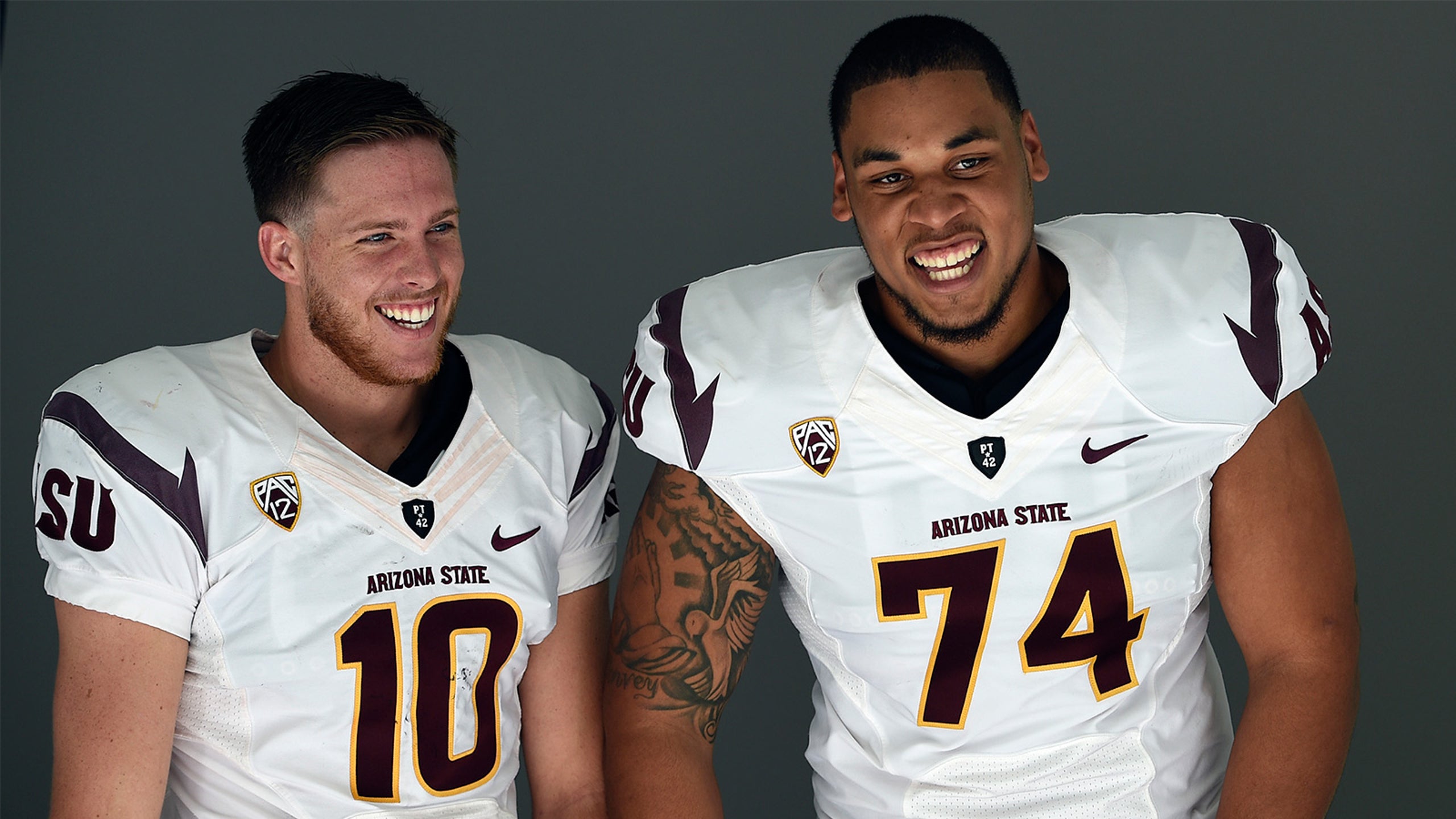 ASU seniors bridged coaching change to find success
BY foxsports • November 19, 2014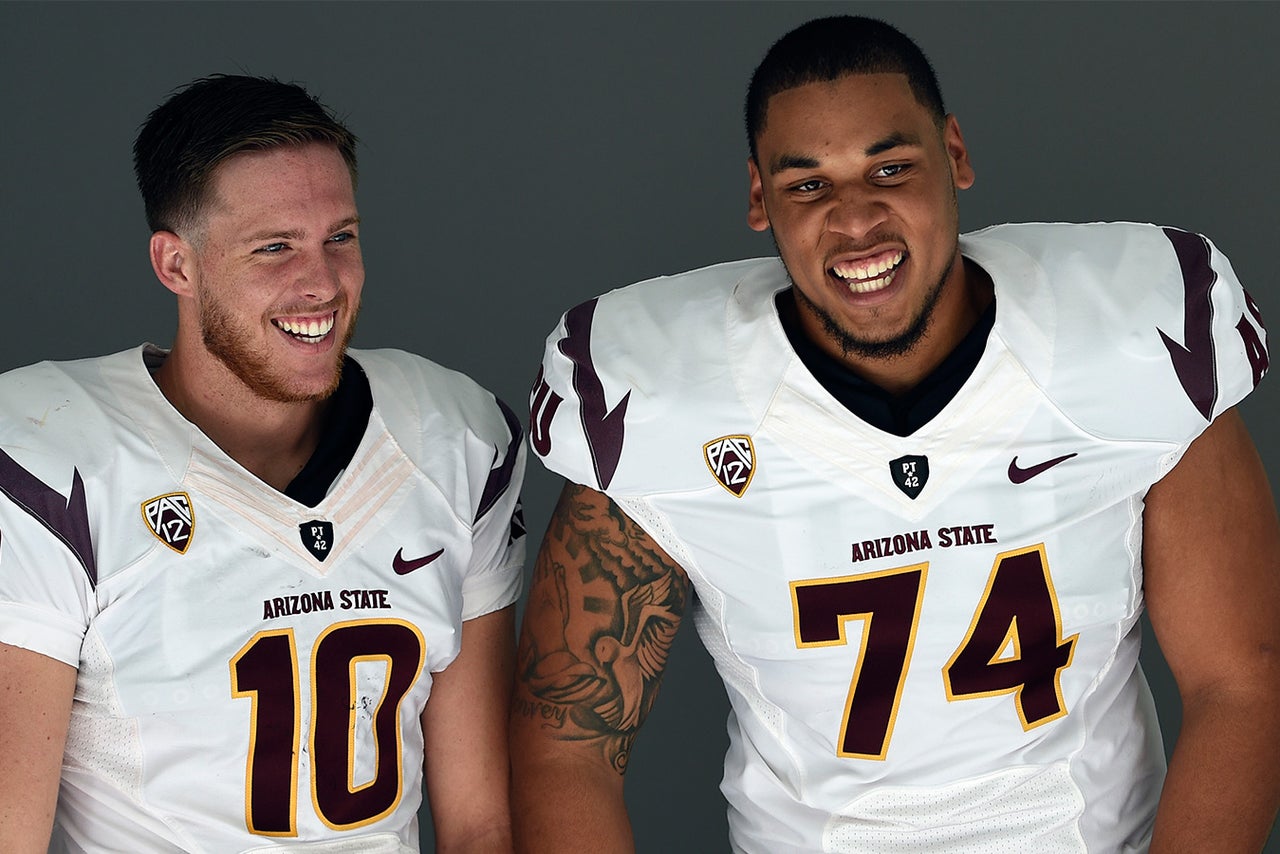 TEMPE, Ariz. -- When Arizona State's seniors take the field Saturday, it will be for the last time at Sun Devil Stadium. It will also represent a previous era fading further away.
With 11 seniors graduating this season, the number of remaining players recruited to Tempe by former coach Dennis Erickson will dwindle to just a handful. Most of those 11 will have helped lay the foundation for the success ASU has found under Todd Graham.
"There will only be a few left after this year that were here before me," Graham said. "So believe it or not those guys are invaluable because they've been a great witness to the kids about 'Hey, here's why. Here's why we're doing this. This is how we've seen it work.' They've been awesome."
There could be seven Erickson era players left next season: Quarterback Mike Bercovici, receiver Gary Chambers, offensive linemen Devin Goodman and Vi Teofilo, defensive lineman Mo Latu, defensive back Ezekiel Bishop and linebacker Jason Franklin, a former walk-on.
But it was this year's senior class that gets most of the credit for helping bridge the gap between  Erickson and Graham. Headlined by third-year starting quarterback Taylor Kelly and left tackle Jamil Douglas, the group includes seven scholarship players who were signed by Erickson, plus one former walk-on and three junior college transfers.
The eight holdovers have seen ASU reach new heights that might have seemed unattainable early in their college careers. Since the coaching change, ASU has won 26 games, including a Pac-12 South title and the team's first bowl game since 2007. It has played in the Pac-12 title game and just a week ago was in the national championship conversation.
That the group successfully navigated the transition and went on to so much success after having their worlds turned upside down should not be overlooked.
"It just shows the confidence we have in ourselves and our heart and work ethic," Kelly said. "It's hard to adopt a new coach into your program, and Coach Graham made it really easy on some guys and really hard on others. The guys that stuck around fit what he's talking about, and that's why we're winning."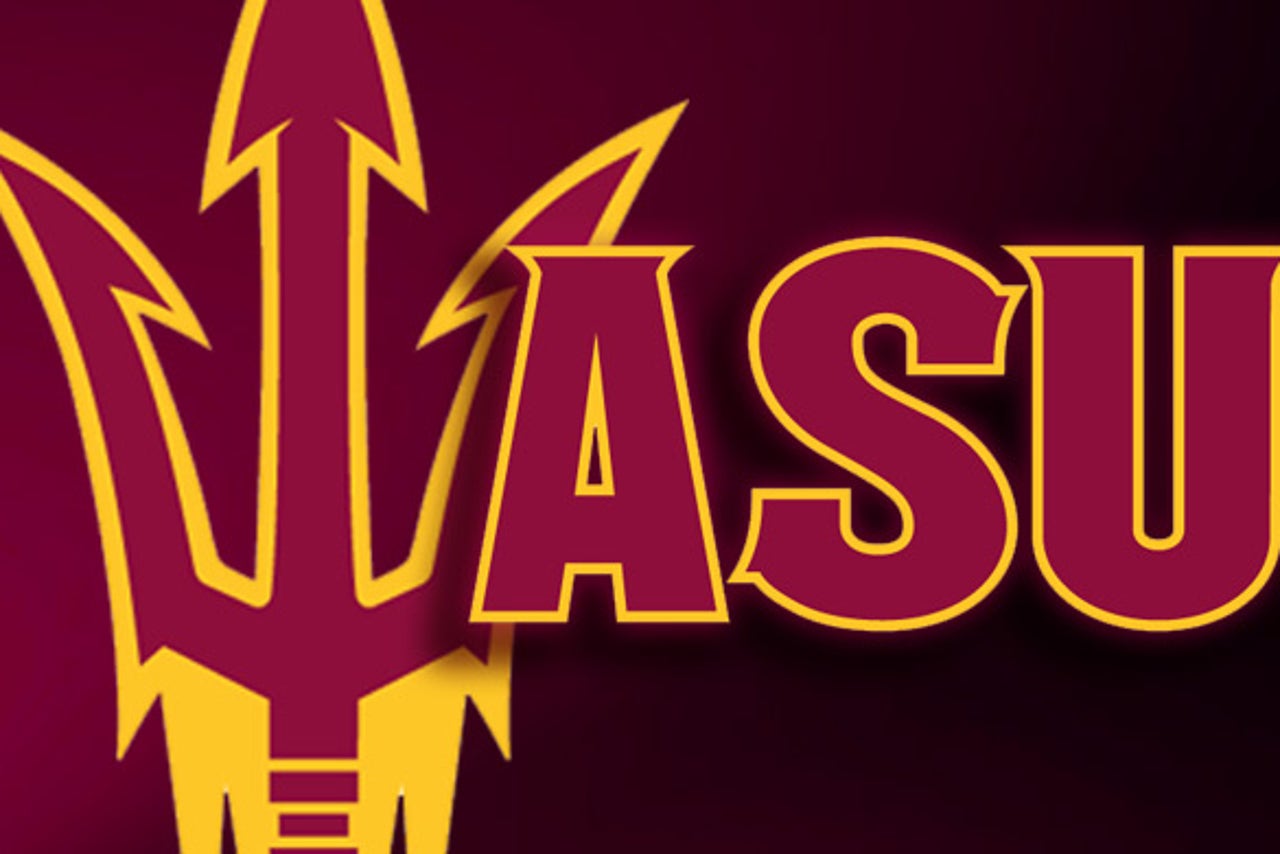 SUN DEVIL SENIOR CLASS
LT Jamil Douglas
PK Alex Garoutte
DE Marcus Hardison
QB Taylor Kelly
RB Deantre Lewis
RB Kyle Middlebrooks
TE De'Marieya Nelson
S Damarious Randall
OL Chip Sarafin
RT Tyler Sulka
LB Marcus Washington
Added running back Kyle Middlebrooks: "The group that's here right now, I can tell you that everyone's physically and mentally strong, mostly mentally because we had a lot of guys that ended up transferring, quitting and just giving up football. Now all of us just being in one pack and being the final guys to get through it, it's something special."
The success ASU has had might not have been possible if not for the perspective the current seniors acquired from playing under Erickson. The program had a reputation for being undisciplined on the field and off. The commitment and desire of some players were called into question. ASU won 12 games total over Erickson's last two seasons, leading to his dismissal.
The hiring of Graham in Dec. 2011 brought immediate change.
"It was like a total flip," Middlebrooks said. "We went from having guys that did whatever they want to having a disciplined system."
Said Douglas: "It was night and day, to be honest."
The newfound discipline and structure scared off many. Of 20 freshmen in the 2010 class, five remain, though some graduated. Of the 15 freshmen in the 2011 class, six remain.
The players that stayed have been able to share their perspective with young players who know nothing other than Graham's way of doing things and the success it has created.
"The young guys here, they don't realize how things were before Coach Graham," Douglas said. "The guys that were with Coach Erickson, we're able to say 'We didn't have these types of things,' or 'This kind of thing didn't work out for us when Coach Graham wasn't here.' "
That perspective has given the seniors the ability to justify Graham's sometimes-unorthodox methods to young players. The seniors have been on the other side of the fence, and they prefer what they've got now.
"We just had to relay the message," Middlebrooks said.
As much as this senior group has been through as a group, nearly every individual within it has faced as many of his own hurdles.
As a freshman, Douglas and a then-teammate were arrested for stealing from a teammate. He has since become a team captain.
"When Coach Graham came in and he put down the expectations he wanted, it made me have to become a better person," Douglas said.
After a breakout freshman season, Middlebrooks battled shoulder issues; then before last season, he suffered a torn ACL that kept him out all year. Fellow running back Deantre Lewis was shot after his freshman season, missed the whole next season and didn't feel right physically until last year.
Kelly found himself third in a three-man quarterback battle when Graham arrived but fought to win the starting job and became one of ASU's most accomplished passers ever. Offensive lineman Chip Sarafin spent four seasons as a walk-on before earning a scholarship this fall.
Defensive end Marcus Hardison and safety Damarious Randall had to go the junior college route and have become perhaps ASU's best two defensive players. Tight end De'Marieya Nelson took the same path.
"This senior group, we all went through our ups and downs," Lewis said. "I'd say this senior class knows how to overcome adversity."
Part of the group's legacy may be as successful remnants of a troubled era, but how will the players be remembered?
"As winners," Kelly said. "We've done some incredible things while we've been here. Our group, we had twenty-something, and now we have 11 and six that were in my recruiting class. It's crazy to think how far we've come."
Follow Tyler Lockman on Twitter
---