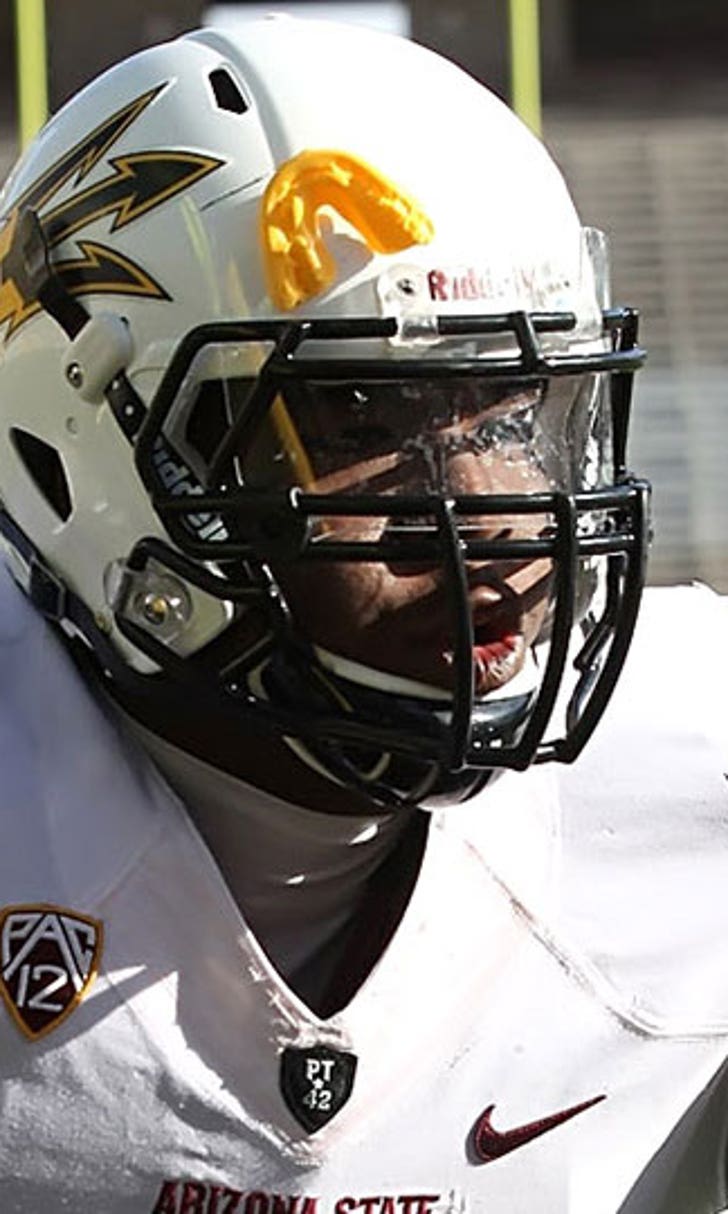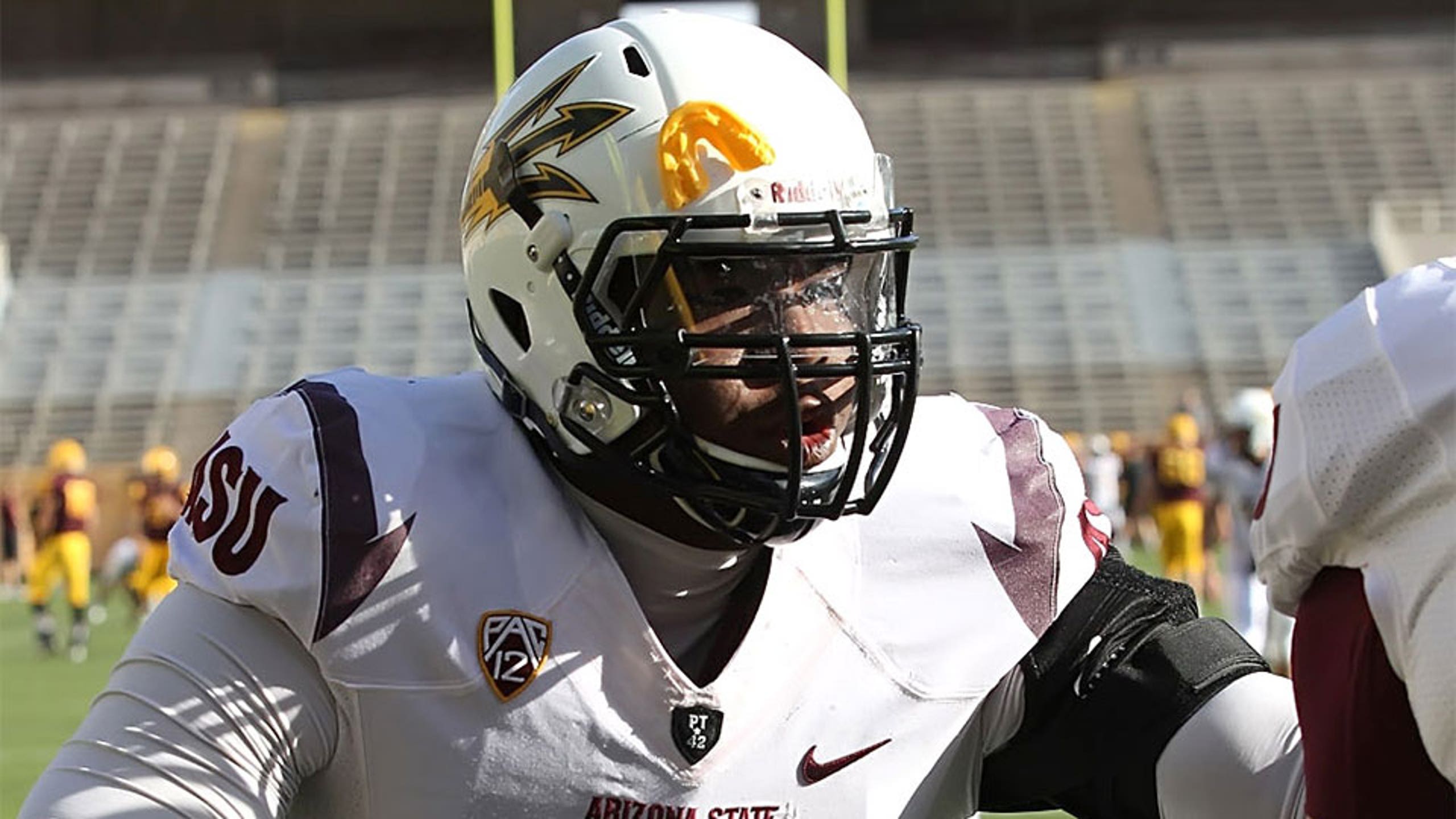 ASU pushing Hardison to lead young, inexperienced defensive line
BY foxsports • August 15, 2014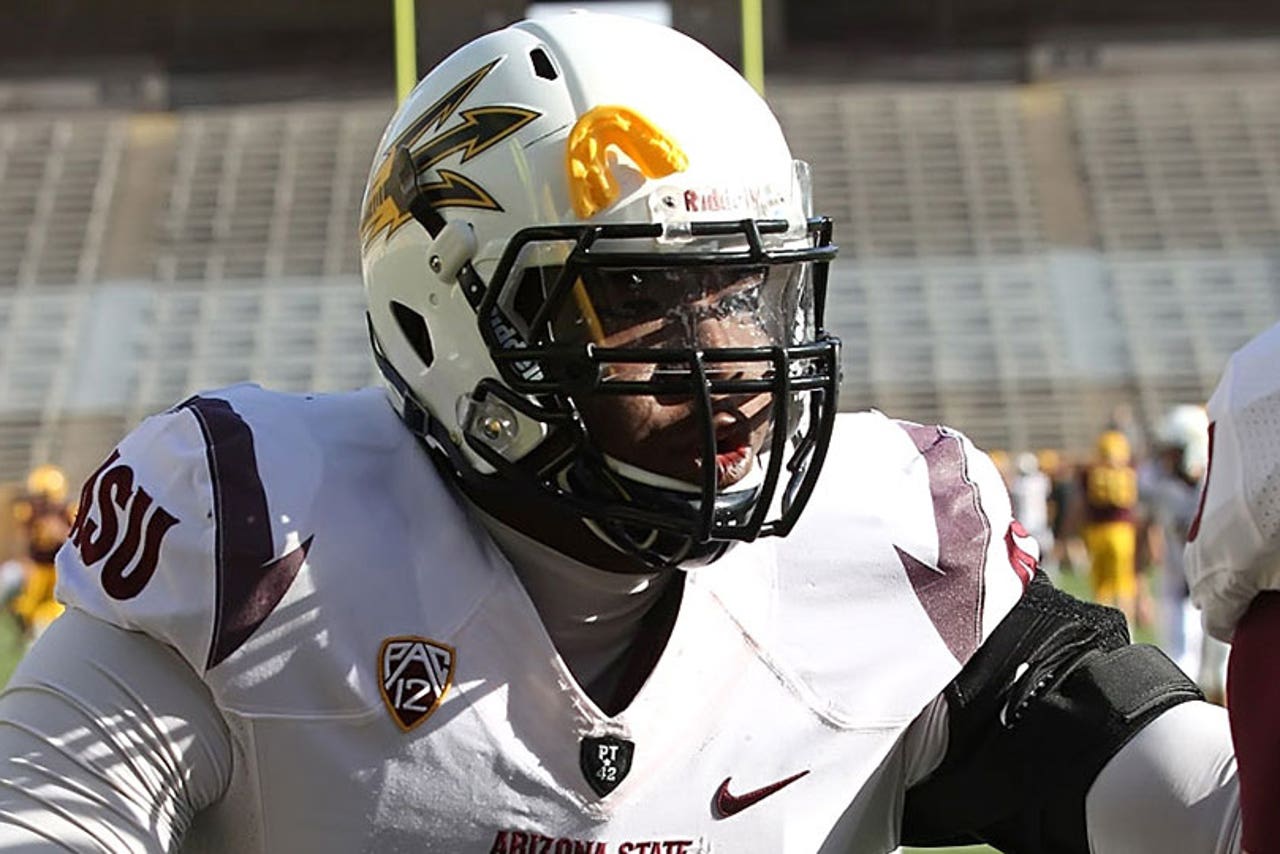 With the fall camp portion of Arizona State's preseason winding down, plenty of question mark still exists, but perhaps none bigger than the defensive line.
But at least one spot on the line seems settled. Coaches are pushing senior defensive end Marcus Hardison to anchor ASU's young, inexperienced defensive line.
"Marcus has been really solid," ASU coach Todd Graham said. "We're really, really straining and pushing him to go to a different level."
Hardison, a junior college transfer in his second season at ASU, saw action in 13 games last season, making him one of ASU's most experienced defensive lineman. Junior defensive tackle Jaxon Hood has 17 career starts but just reported to camp Thursday after missing the start of camp to deal with personal issues.
Hardison has pretty much held down the defensive end spot throughout camp, lining up next to some combination of juniors Mo Latu and Demetrius Cherry, sophomore Edmond Boateng and freshman Tashon Smallwood.
Even without any starting experience himself, Hardison has taken on leadership of that group.
"I've just got to be that person that keeps players up, let them know things, just control communication," Hardison said. "I've got to know everything that I'm supposed to know so I can direct them if they don't know something.
"I've got to be a step ahead and just be that leader for them."
Hardison's spot at end is one of about five that appeared settled on defense right now. But Hardison has also worked this camp at 3-technique defensive tackle -- Will Sutton's position last season -- in case he's needed there. Still, he's more comfortable at end, and Smallwood and Boateng have made strides at 3-technique the past week.
"At 3-tech I'm a better pass rusher because it's a shorter route, but at end I understand things more," Hardison said. "I know the offensive line -- the angles, the blocking -- so I'm a little smarter at end than 3-tech."
Wherever he's playing, ASU is looking to get a little more out of him as the leader of the rebuilt defensive line.
"He's always been very consistent, taking care of his job, doing what he's coached to do, making some plays," Graham said. "He's got to be a playmaker and a guy that's a difference-maker for us in how he does everything he does. He's really responded."
ASU expects a large crowd for Saturday's Maroon and Gold practice at Camp Tontozona. The practice is scheduled to begin at 10 a.m., but ASU is encouraging fans planning to attend to allow extra time to deal with construction on State Route 260 and parking at Camp Tontozona. Specific parking information and more details can be found here.
Follow Tyler Lockman on Twitter
---