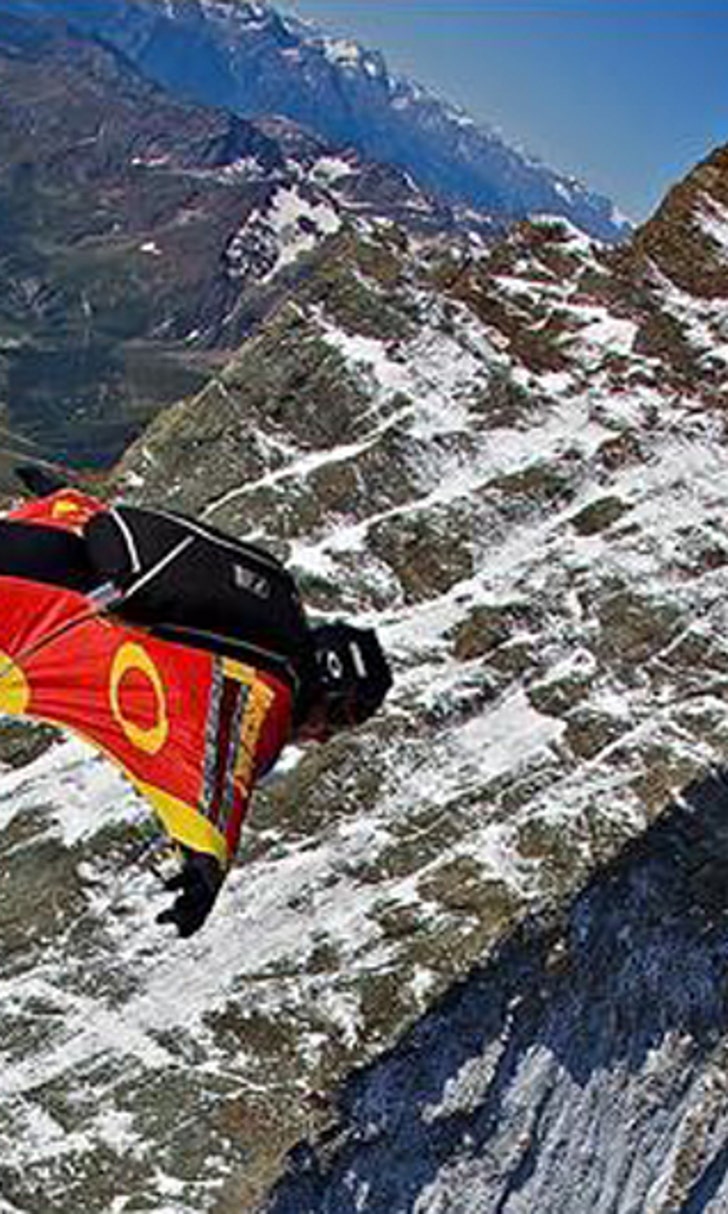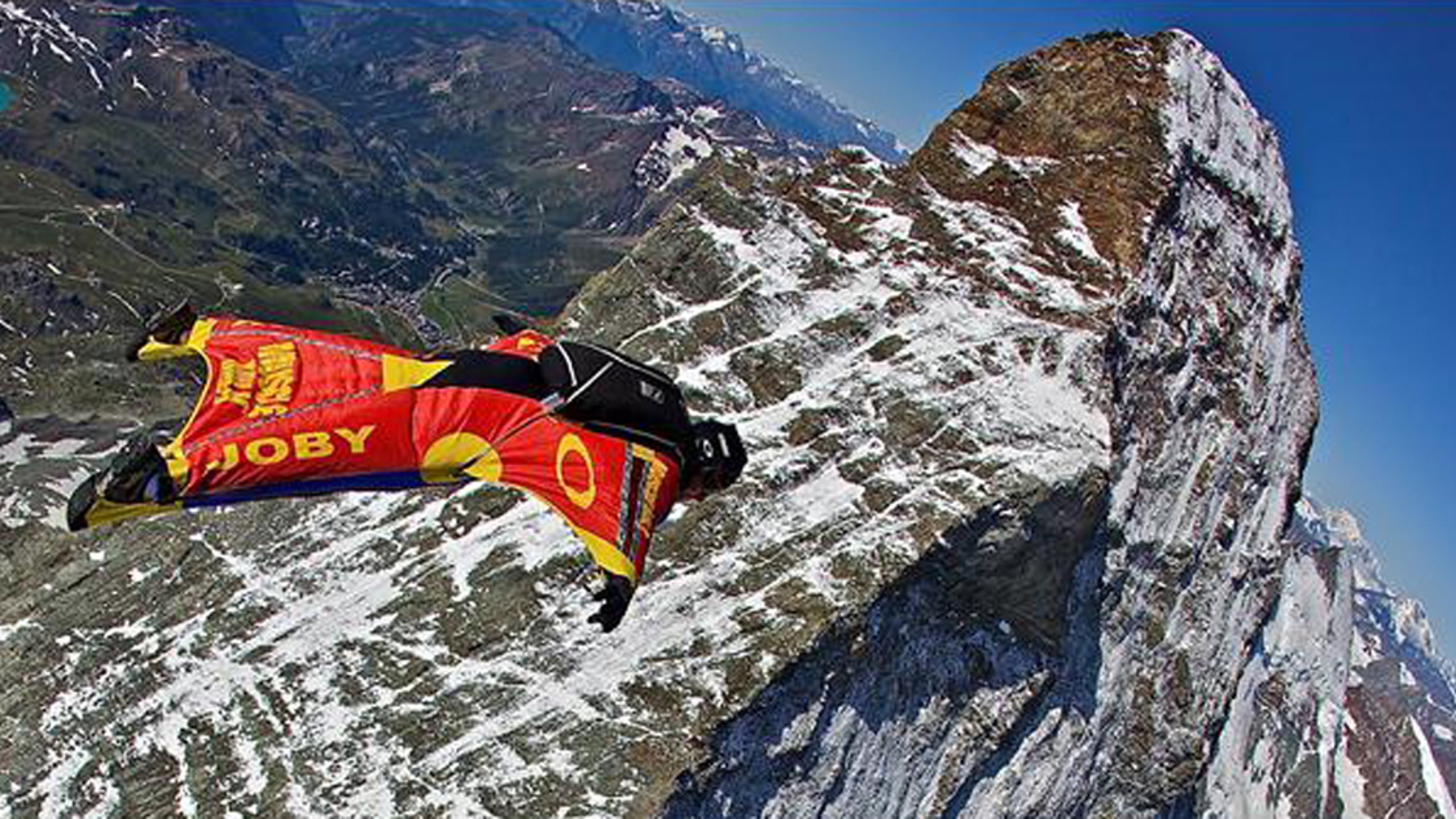 As clock ticks, daredevil prepares for Mount Everest 'flight'
BY foxsports • February 27, 2014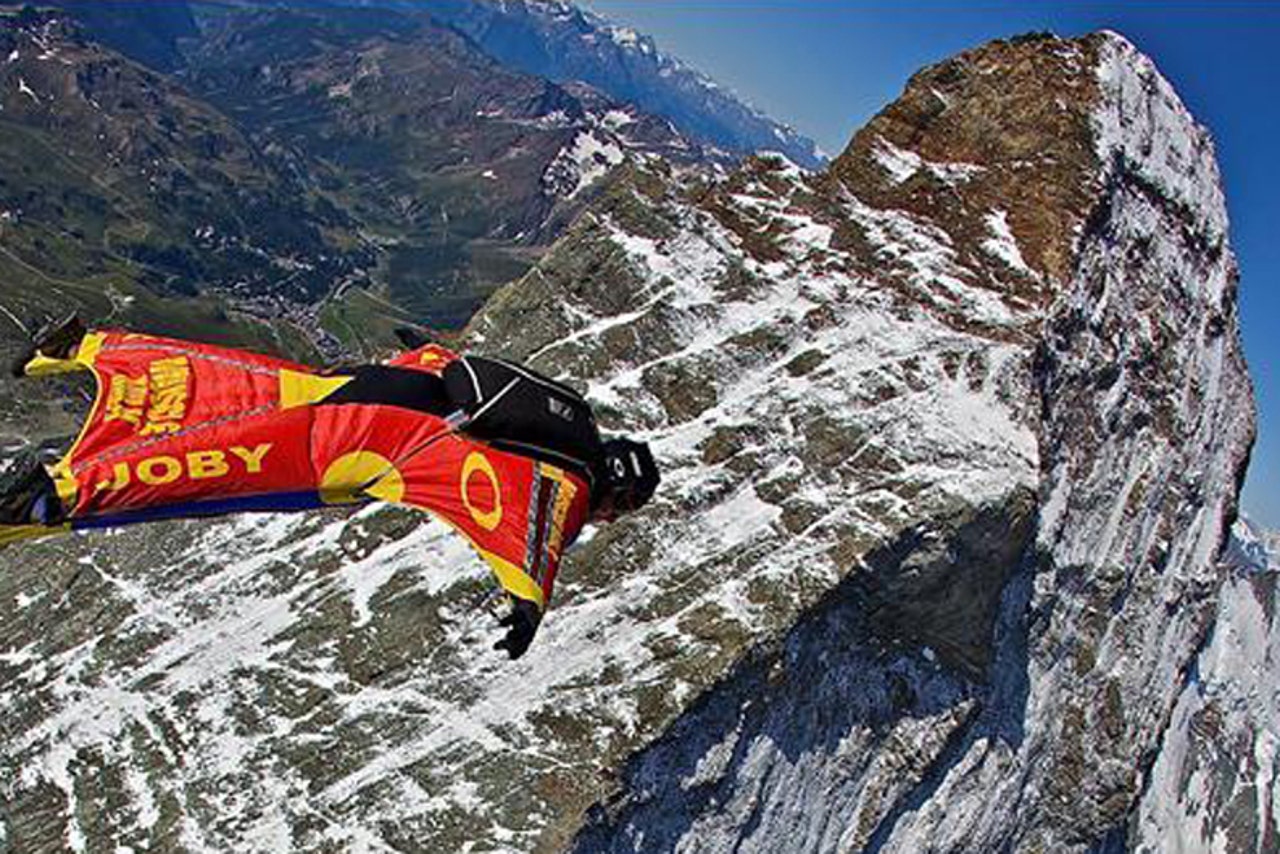 With less than three months remaining until he attempts one of the most brazen stunts in television history, high-altitude climber Joby Ogwyn on Wednesday tested his wingsuit in his native California, and gave some insight into how he plans to pull off the stunt.
In May, Ogwyn will attempt to climb Mount Everest, then execute the first wingsuit flight from the summit of the world's tallest mountain, with Discovery Channel broadcasting the event live to more than 200 countries.
According to The Telegraph, "viewers will see Ogwyn say a quick prayer, take a few sucks from an oxygen mask, and throw himself into the void."
"I wish I had a nickel for every time I've heard I'm crazy," Ogwyn told The Telegraph moments after his test flight at Perris airfield.
The jump, which will conclude a live two-hour broadcast showing Ogwyn, 39, as he battles conditions on the way to the summit of Everest, then takes the plunge, will be made in Ogwyn's custom-made wingsuit equipped with cameras to capture the descent of more than 10,000 vertical feet at speeds exceeding 150 mph.
This main event will be preceded by shows about Ogwyn's extensive training and preparation.
Ogwyn believes that if anyone in the world can pull it off, he's the one. He reportedly climbed the mountain in less than 10 hours (or more than two-and-a-half days shorter than the average ascension). According to The Telegraph, Ogwyn has flown his wingsuit around the Matterhorn and jumped off the Eiger three times in one day.
For comparison, the peak of Everest, in the Himalayas, is 29,029 feet; Matterhorn, in the Pennine Alps on the Switzerland-Italy border, reaches 14,692 feet; and Eiger peaks at 13,025 feet in the Bernese Alps in Switzerland.
According to The Telegraph:
Due to conditions and wind, Ogwyn knows he could end up in virtually any type of terrain, from his body smashed into the side of the mountain to his feet landing on Chinese soil.
"I'm prepared for landing in China," he said. "I will definitely have some cash and my passport in my wingsuit."
Wingsuit flying is one of the more dangerous extreme sports in the world, Blinc Magazine, a B.A.S.E. jumping trade publication, listing 21 wingsuit deaths worldwide in 2013. B.A.S.E. jumping refers to jumping / parachuting from a fixed object as opposed to an aircraft.
"A lot of people see the videos me and my buddies make and they want do it really bad," Ogwyn told The Telegraph. "It's a very intoxicating feeling but you can try to do it too quickly. I discourage people from getting into this business. It takes a long time to learn how to do it right."
— The Associated Press contributed to this report
---