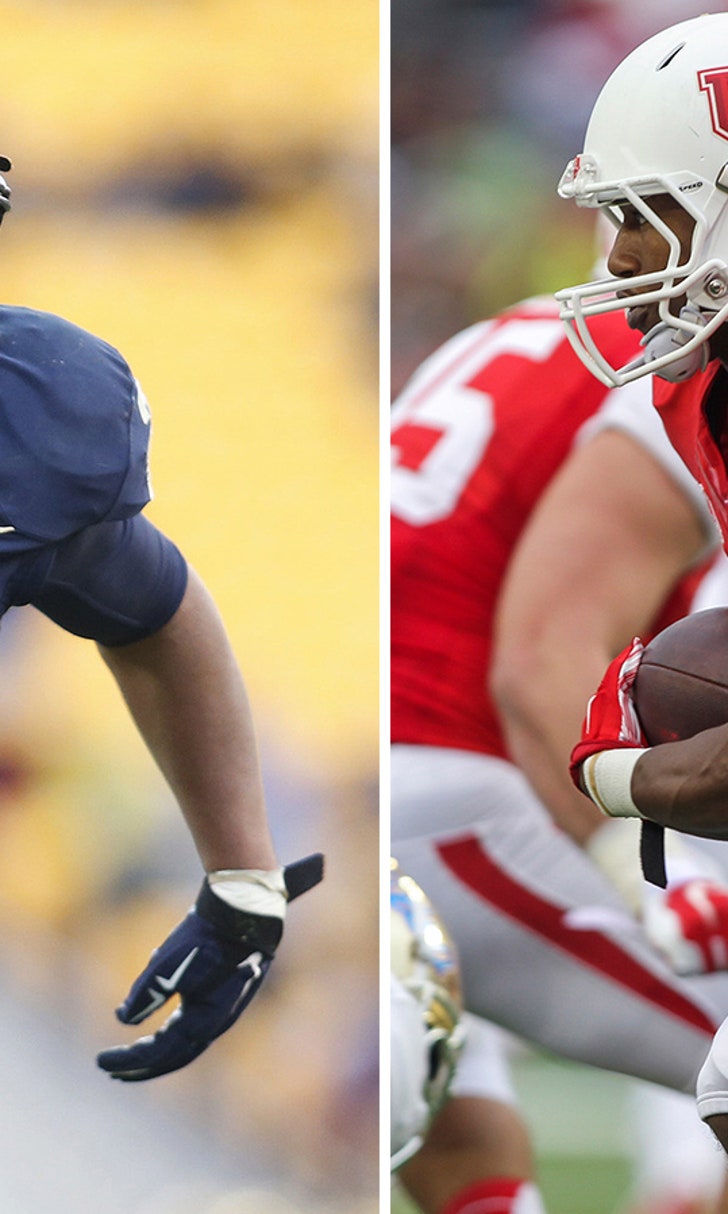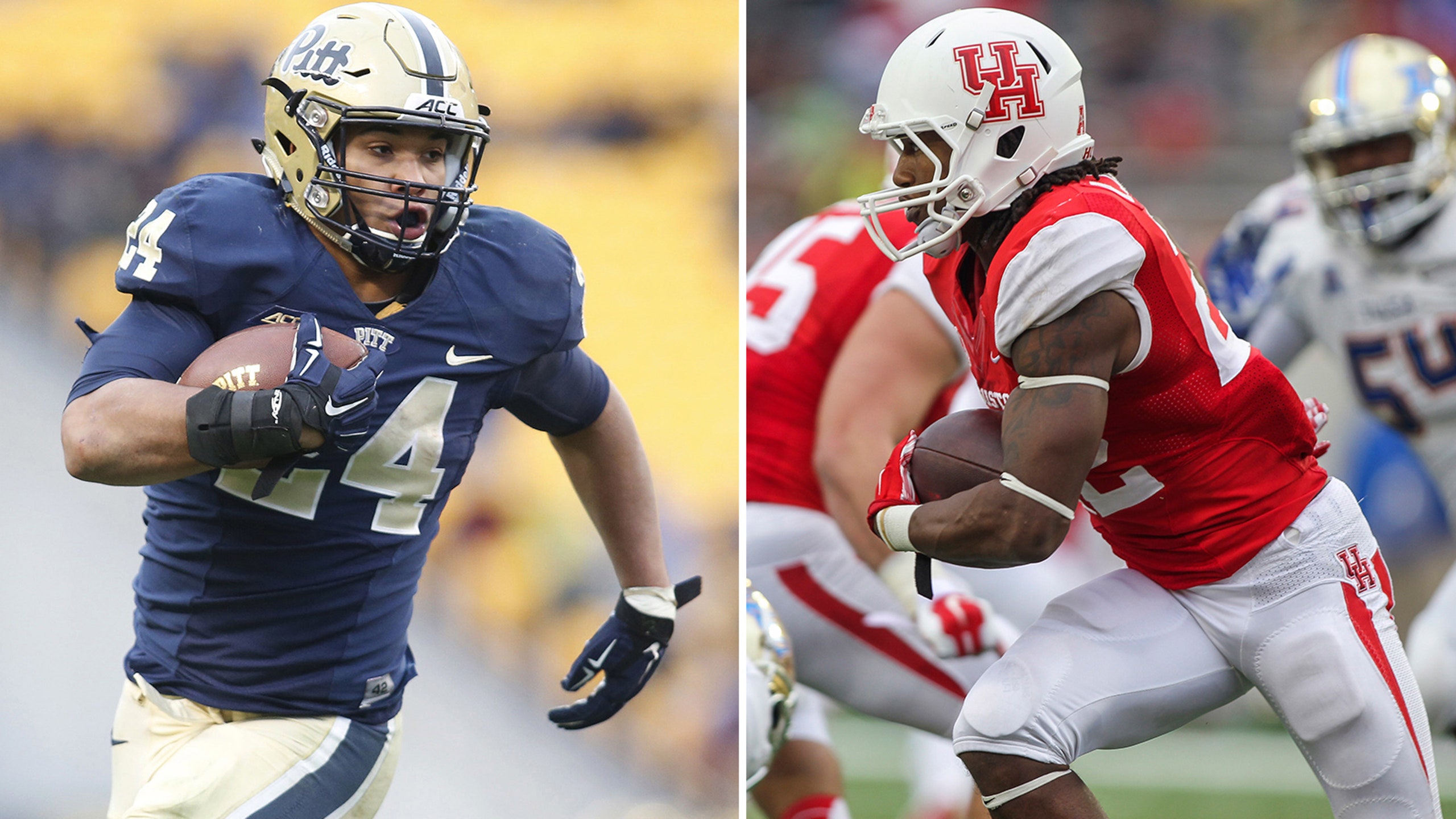 Armed Forces Bowl breakdown: Houston-Pittsburgh
BY foxsports • December 19, 2014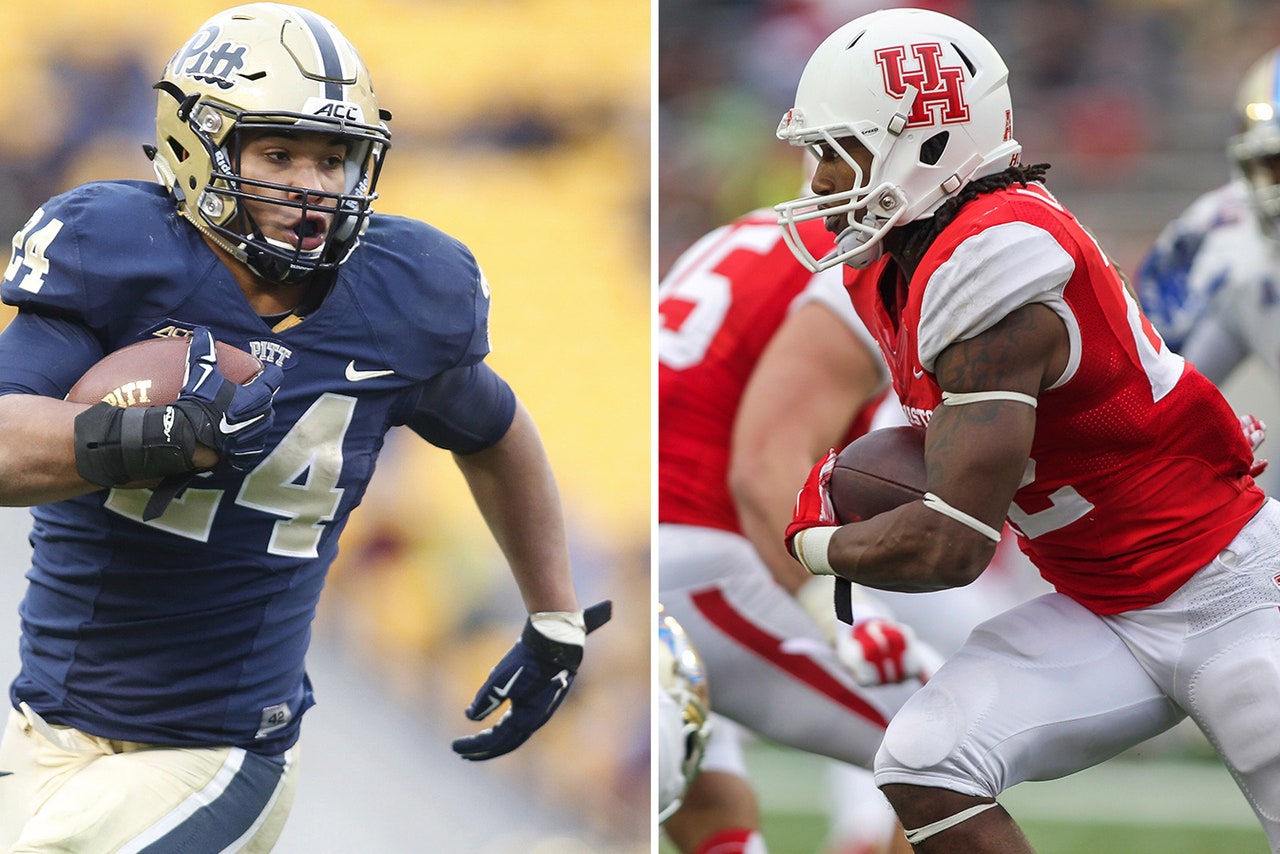 Seven players in college football scored more than 20 touchdowns on the ground in 2014. Pitt running back James Conner was one of them, as he ranked third in the nation with 24 rushing touchdowns. Conner also finished fifth in the nation with 1,675 yards on the ground.
At 6-foot-2 and 250 pounds, Conner had a Mack-truck-like effect on would-be tacklers. It's usually the smart plan not to get in his way.
The Houston defense, however, is going to have to try and tackle Conner. As unpleasant as that sounds, the success or failure of the Cougars on defense revolves around stopping, or at least slowing Conner down.
Houston might want to look at game film from Pitt's win over Syracuse (Conner had 38 rushing yards on 3.45 yards per carry), or its loss to Virgina (Conner was held to 3.95 yard sper carry and kept from the end zone).
Since stopping Conner is of the utmost importance for Houston, linebacker Efrem Oliphant had better have a good game.
Oliphant's 129 tackles ranked him 10th nationally, and second in the American Athletic Conference. He also tallied 3.5 sacks, 8.5 tackles for loss and had two interceptions. He's everywhere on the defensive side of the football for Houston.
Conner isn't the only offensive weapon for Pitt. Wide receiver Tyler Boyd caught 69 passes for 1,149 yards this season and hauled in eight touchdown passes. He finished second in the ACC in receiving yards after a slow start, and is a huge target down the field for Panthers quarterback Chad Voytik.
19.5: The Houston defense held six opponents to 14 points or fewer this season and ranked 11th in the country after allowing just 19.5 points per game.
46.5: Pitt finished second in the ACC (22nd nationally) by converting 73 of 157 third-down situations (46.5 percent).
40: Only three teams in the country had a better touchdown rate in the red zone than Pitt at 74.1 percent. In 54 trips inside the 20-yard line, the Panthers scored 40 touchdowns.
Houston has put at least 31 points on the scoreboard in each of its last three games (two wins and a loss). The Cougars must have a similar output in the Armed Services Bowl to stay ahead of Pitt.
But more important than points scored is points kept off the board. Houston was terrific this season at keeping opposing offenses from racking up points. But the Cougars haven't seen a rushing attack like Pitt's, or a runner like Conner.
Pitt wins if Conner continues to shred like he's done most of the season.
---