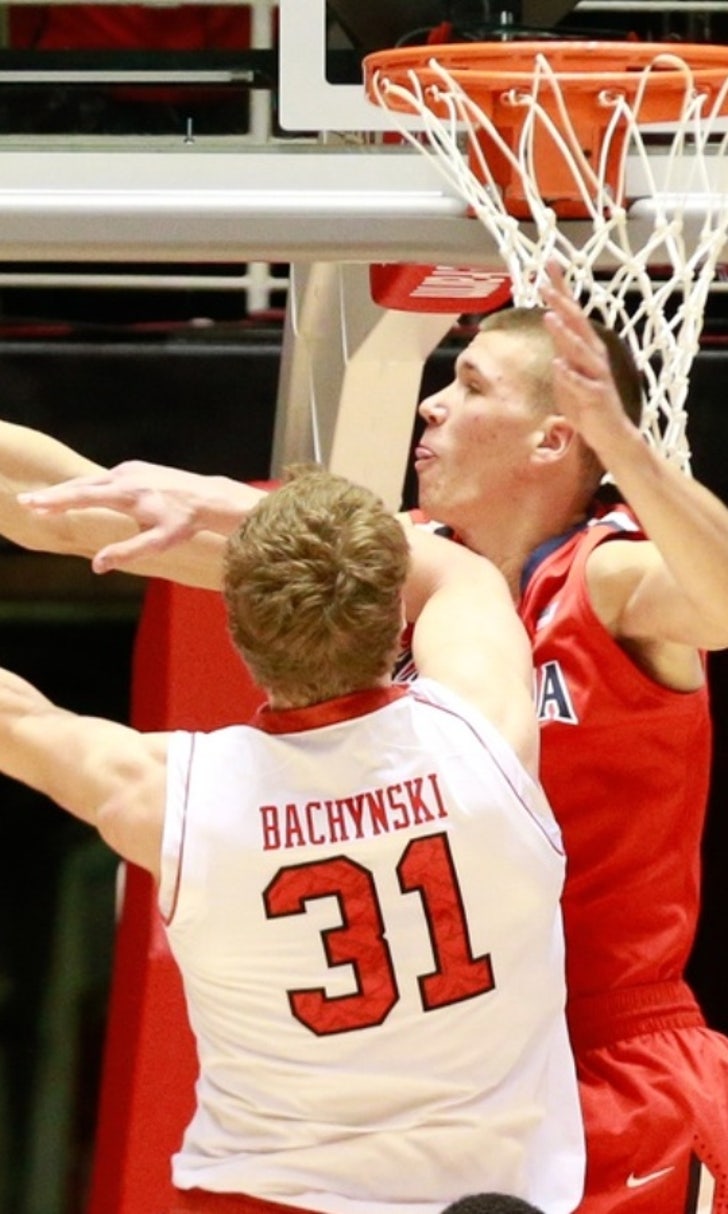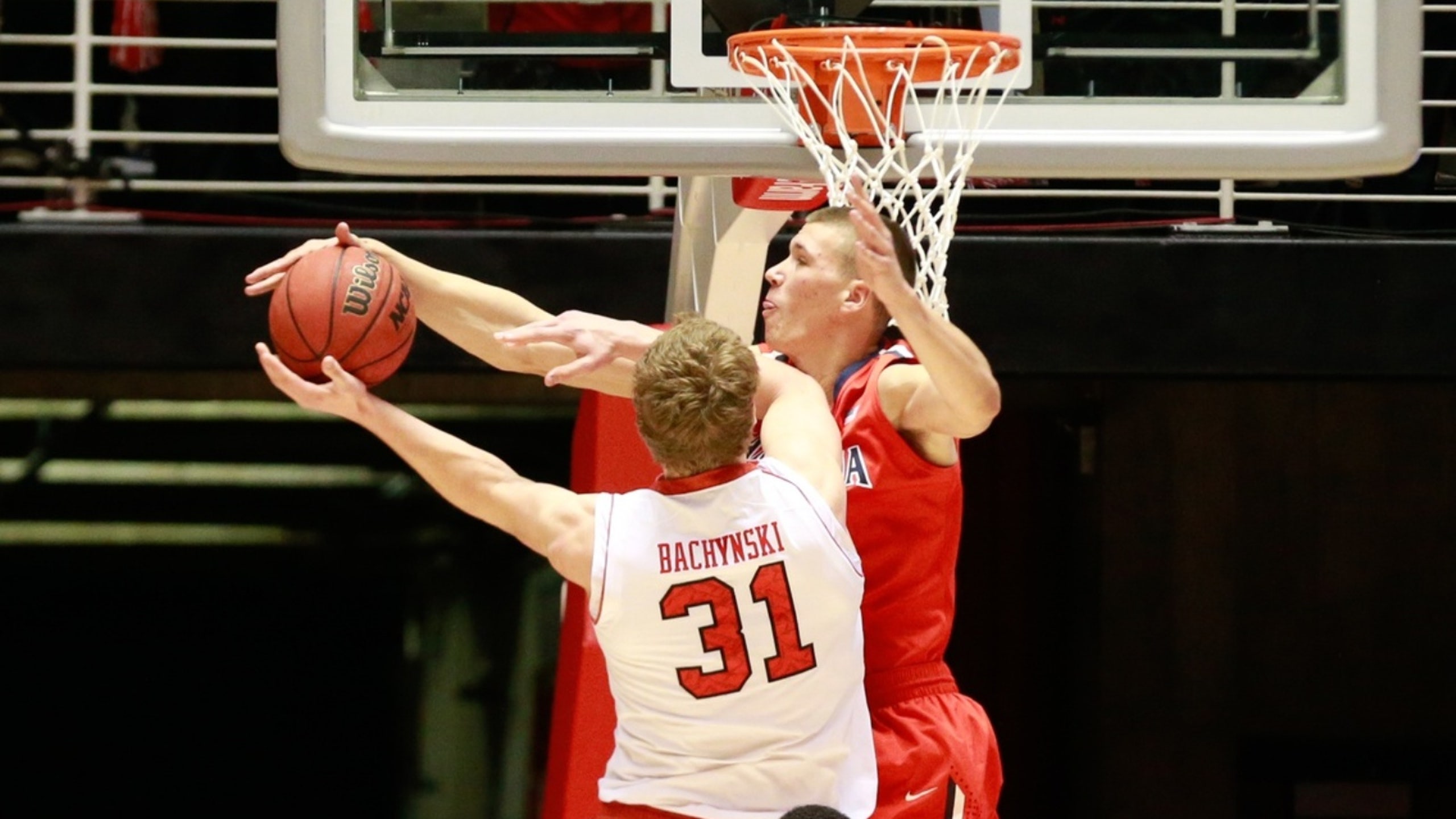 Arizona survives Utah in OT
BY foxsports • February 20, 2014
All the close games Arizona has been in this season -- seven within five points or less -- paid off against Utah on Wednesday night.
At some point they had to. In fact, fourth-ranked Arizona had been in one-possession decisions in four of the last five games. Against the Utes, it was a two-possession decision (although it felt like one) with Arizona winning 67-63 in overtime. It's second consecutive game of overtime and the first time that has happened since the 1985-86 season.
"It was a hard-fought victory against a team that was 16-1 in this building," Arizona coach Sean Miller said in his postgame radio show. "They play every team tough because they are well-coached. Tonight to give them their second loss is something we feel really good about."
But, of course, what would a game involving Arizona be without drama? It took Arizona an extra five minutes to put away host Utah to win its 24th game of the season.
Miller said the game resembled last week's game with Arizona State where it had to grind it out, but this time it won.
"Every game is a battle because of the way we struggle to score," Miller said. "Our defense has to keep us in (games)."
Arizona did it, uncharacteristically, with free throws and Rondae Hollis-Jefferson's six points in overtime. He finished with 13 points.
Arizona hit seven of nine free throws and went 2 for 6 from the floor in overtime and the strong play from Hollis-Jefferson, who came off the bench to start the game because of a reported slight ankle injury.
Arizona looked better than it had in four of its last five games. Perimeter shooting, production from its bench and playing on the road all had been trouble spots -- not that all the troubles have been fixed but it was a good sign.
One bad sign was the play of freshman Aaron Gordon, who scored just three points and fouled out with nine minutes left.
Arizona was able to overcome his absence.
"We have a chance to get better," Miller said. "We can really improve over the next couple of weeks. A game like tonight can give us some confidence."
More importantly, it could give Johnson a boost after struggling with his shot. But he went 4 for 10 from the floor, including 6 of 7 from the free throw line. He finished with 15 points.
"He won us the game both from the foul line and the free throw line," Miller said. "We never would have won without his performance."
Not all was perfect or even pretty. It was game where the numbers lie. Arizona was out-rebounded (37-31), had nine less second chance points (13-4) and its bench was outscored (24-15). 
Yet, Arizona played perhaps its best game of the last month - at least in the first half -- in beating Utah to stay atop the Pac-12 Conference at 11-2. Arizona is now 24-2 overall heading into Colorado on Saturday in what is expected to be another tough game on the road.
Arizona's offense, although troublesome at times, was better than it had been recently. Over the last six games, Arizona had shot a collective 38 percent from the floor. Against Utah, Arizona hit 43 percent. Some of the success came from the 3-point line where it went a respectable 42 percent (5-12) and free throw line where it went 72 percent (14-19).
The Wildcats can thank sophomore guard Gabe York for that in that he had 15 points and was a factor from the start, but had only three points in the second half.
In fact, he started the game instead of Hollis-Jefferson, who suffered a reported ankle injury this week in practice. Hollis-Jefferson did play but it was York's energy and efficiency that gave the energy Arizona has needed in recent games. Surely he provided the offensive spark Arizona has longed for in the last month.
York hit his first five shots of the half and Arizona looked like it was back to early-season form where it had handled teams easily. Arizona hit 13 of 24 of its first-half shots and went into halftime
"We were in rhythm then losing Aaron in the second half (was tough)," Miller said. "We weren't nearly as good in the second half.  What helped in the first half was that we really got out in transition. To me some of our best 3-point opportunities we got and plays of the game happen in transition."
Follow Steve Rivera on Twitter
---