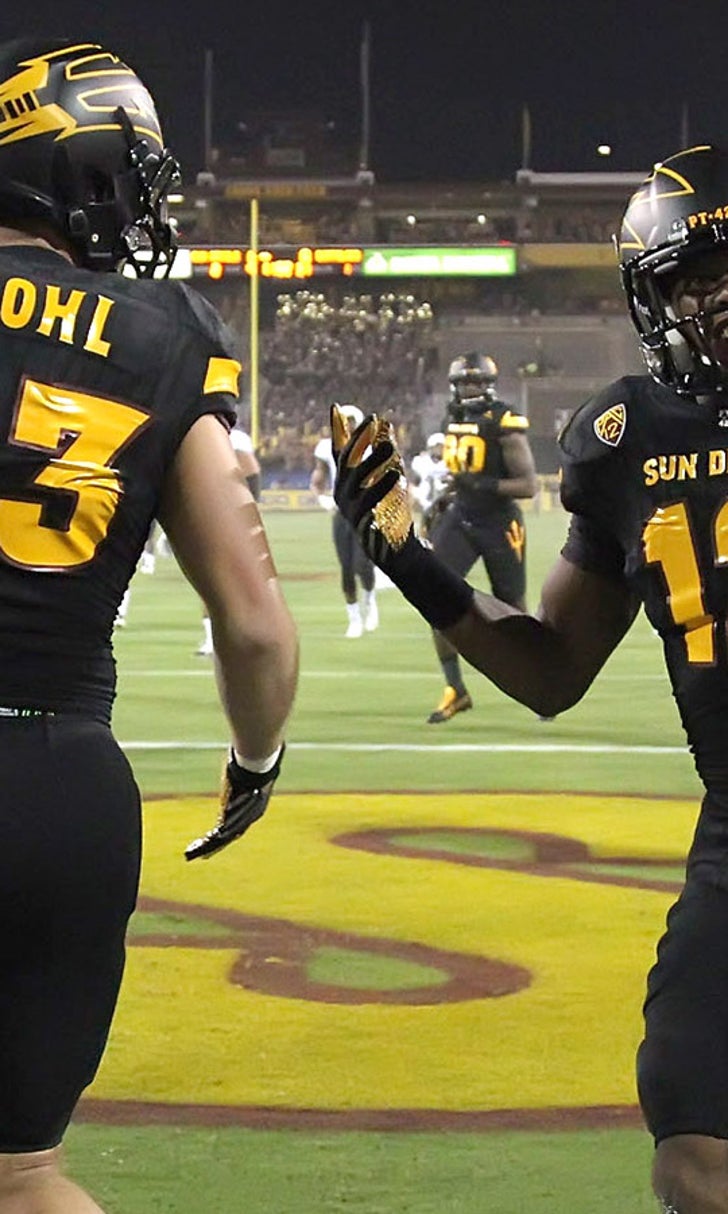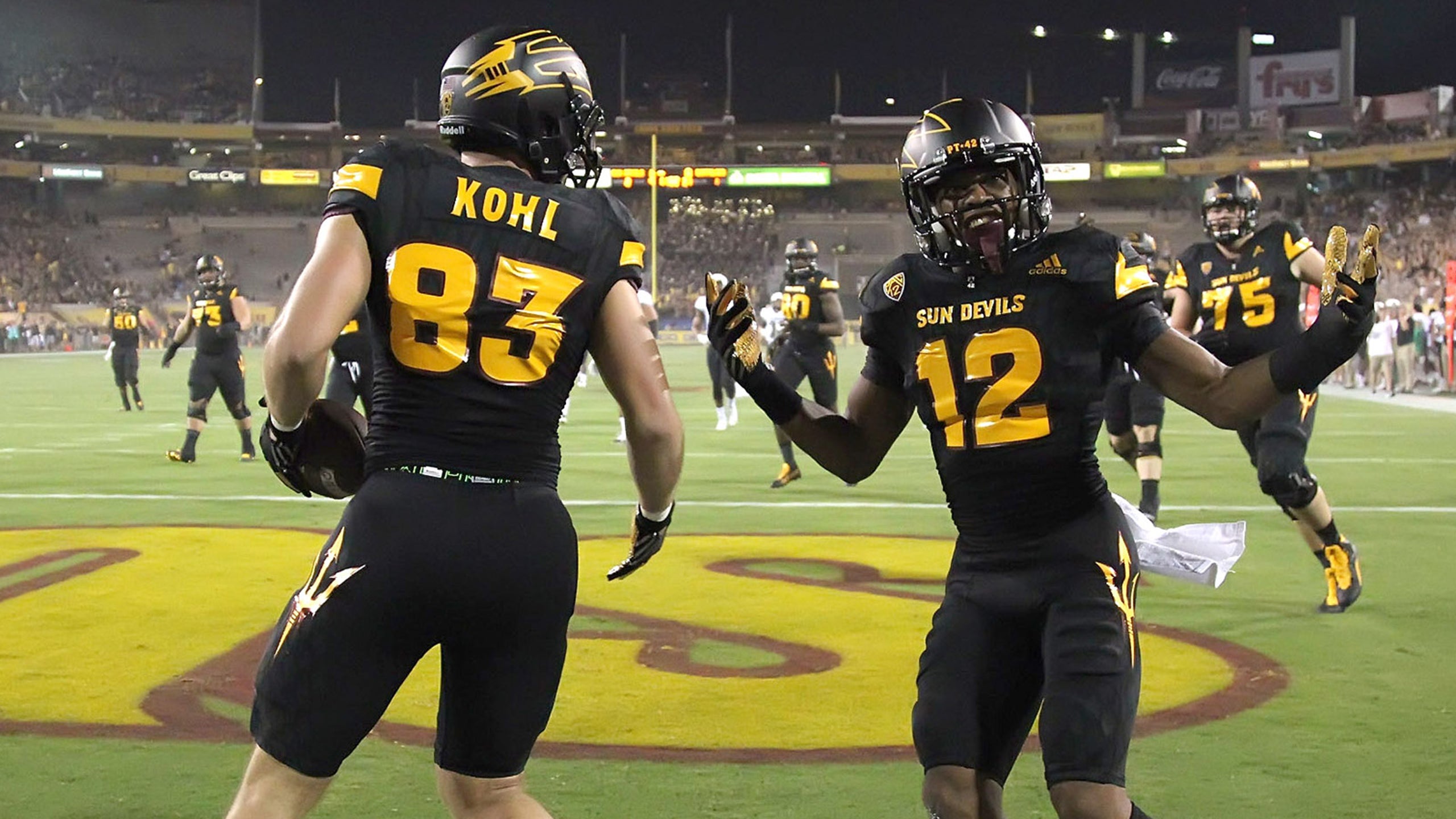 Arizona State's resurgence will be put to test by Utah
BY foxsports • October 12, 2015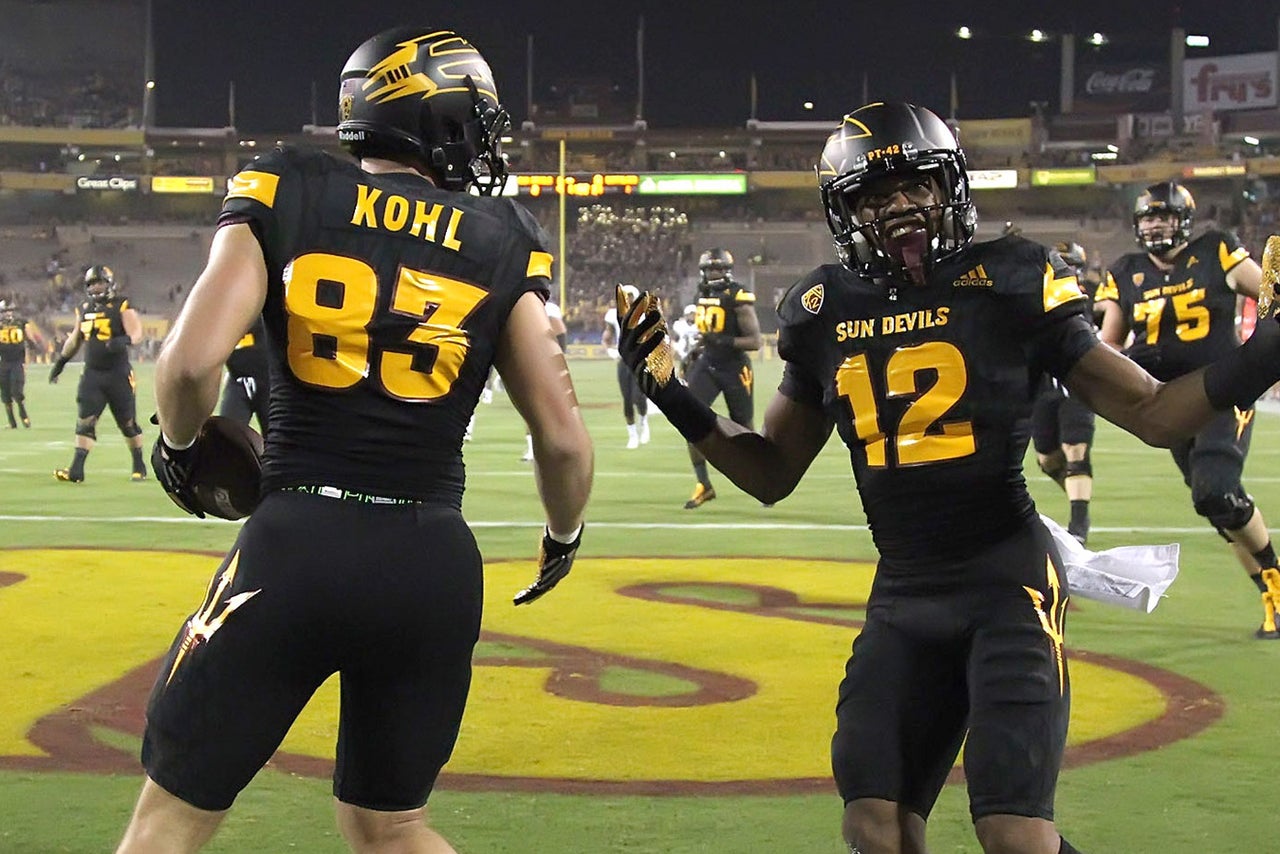 TEMPE, Ariz. -- Arizona State has gotten its season back on track by playing its two best games of the season.
If the Sun Devils are to keep the momentum going, they'll have to play even better than they did the past two weeks.
With a road game against No. 4 Utah up next, Arizona State will have the double task of playing one of the nation's best teams in one of the country's most difficult places to play.
"We're going up against probably the best opponent that we've played all season," Sun Devils quarterback Mike Bercovici said Monday. "We're excited about our match-up. We feel this is going to be a week that defines us as a program and as a brotherhood."
Arizona State (4-2, 2-1 Pac-12) played inconsistently through its first four games, sandwiching wins over Cal Poly and New Mexico between an opening loss to Texas A&M and a blowout home loss to Southern California.
The Sun Devils finally started living up to expectations with a road win over UCLA, which was in the top 10 at the time, and controlled Colorado in a 48-23 home victory last Saturday.
The back-to-back victories put Arizona State back in position to reach one of its goals, winning the Pac-12 South.
But to do that, the Sun Devils will need to beat Utah (5-0, 2-0) and keep playing well the rest of the season. The Utes beat Arizona State 19-16 in overtime last season in Tempe, but are a better team this season and will be playing at home.
"Obviously, it's a very difficult place to play," Arizona State coach Todd Graham said. "It will be very loud, a very challenging place. But that's going on the road in the Pac-12. That's the way it is. But obviously they're very deserving of their fourth ranking in the country."
Utah was picked to finish fifth in the Pac-12, yet has become the team to beat at the midpoint of the season.
The Utes are physical on both sides of the ball, have one of the nation's best running backs and have hit their stride under coach Kyle Whittingham after a few years of struggling in the Pac-12.
"The thing I'm most impressed of on tape is watching how hard his players play on kickoff cover, how hard they play on defense, how hard they play on offense," Graham said. "Every year it's a dog fight because he does such a great job. I've got a lot of respect for him. You can tell the character and toughness and fundamentals. They're very well-coached."
A big key for Arizona State will be stopping Devontae Booker.
The Utah senior is an explosive runner and receiver out of the backfield who ranks ninth nationally with 171.8 all-purpose yards per game and 15th with 665 yards rushing. Booker ran for 222 yards and two touchdowns last week against California.
Arizona State has had some success against one of the nation's top runners already.
In the win over UCLA two weeks ago, the Sun Devils held Paul Perkins, the Pac-12's No. 2 rusher at the time, to 63 yards on 18 carries.
"Those two guys have got to be as good as there is in this league," Graham said. "He's a powered, downhill runner, makes a lot of his yards straight ahead and cutting it back."
The other key: Holding onto the football.
Arizona State was one of the nation's best teams at limiting turnovers last season, but had 13 fumbles through the first four games, losing seven. The Sun Devils have gotten better over the past two games with one turnover in each, both interceptions by Bercovici.
Utah is the nation's most opportunistic defenses, entering Saturday's game second nationally with a turnover margin of plus-10. The Utes have recovered five fumbles and intercepted 12 passes, including five last week against Cal's Jared Goff, one of the nation's top quarterbacks.
"Utah's a very opportunistic football team," Bercovici said. "They've done a great job thus far. They play with energy and they play with passion, and that's something that we've got to match and surpass." 
---
---