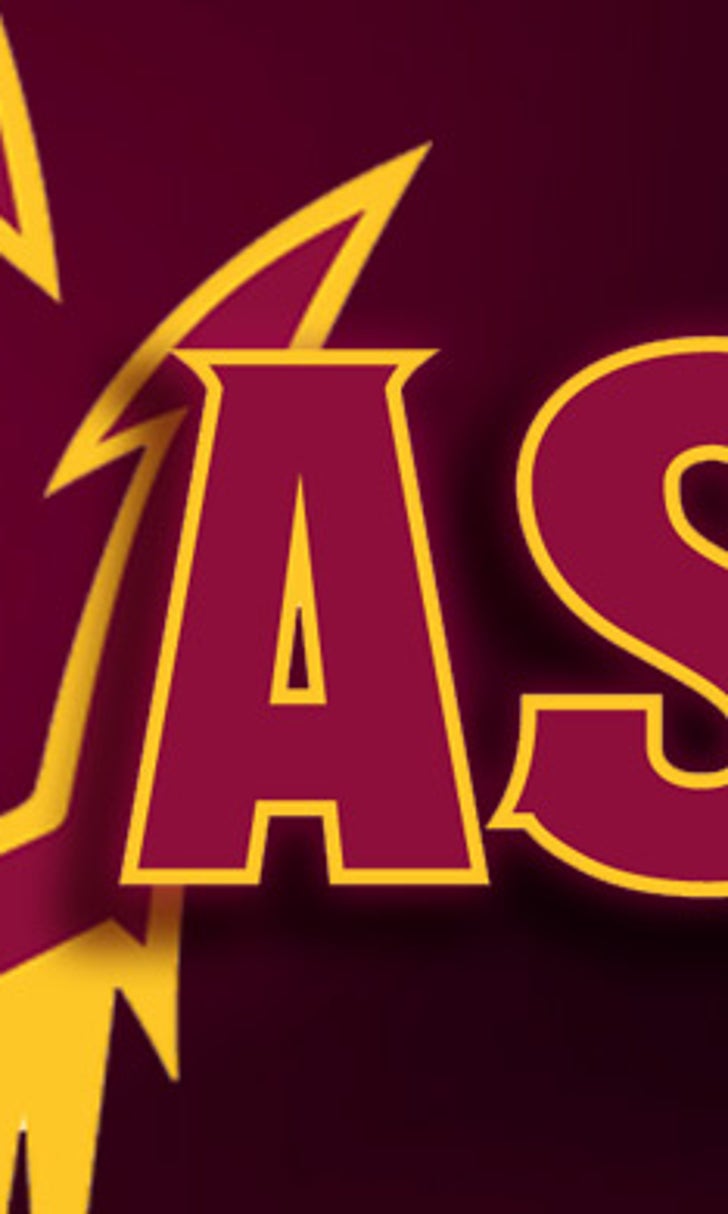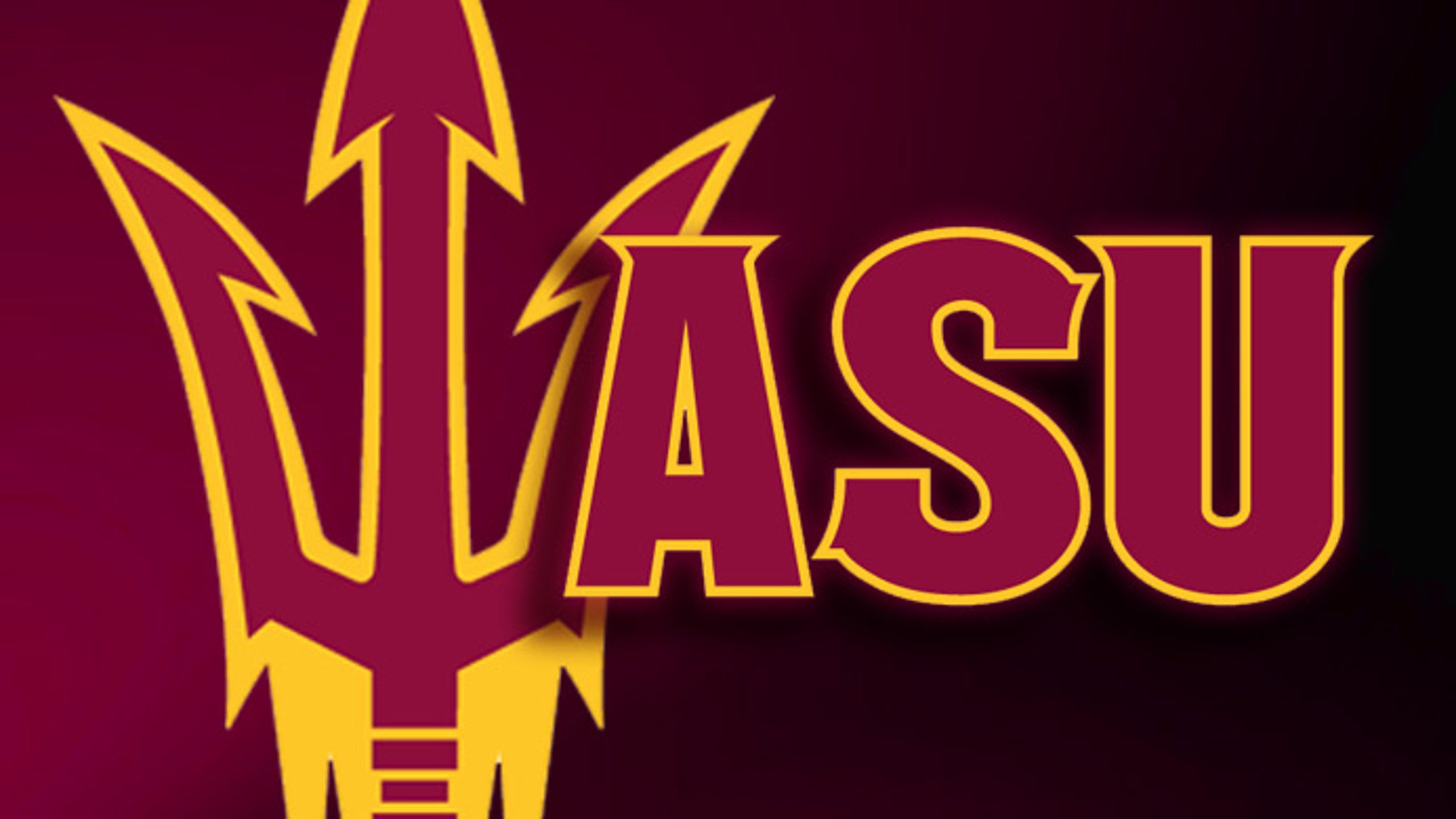 Arizona State Sun Devils football signing day preview
BY foxsports • February 2, 2016
Arizona State enters signing day with 18 known commitments, including six 4-star athletes, as rated by Scout.com.
The Sun Devils are currently ranked 32nd in Scout's national rankings and sixth in the Pac-12 -- behind UCLA, Stanford, Oregon, USC and Washington.
The commitments include seven junior-college players -- headed by four-star defensive end Dougladson Subtyl of Victor Valley (Calif.), who Scout describes as an elite edge pass-rusher and a candidate for immediate playing time at Devilbacker.
ASU's high school commitments are led by Chandler High teammates N'Keal Harry, a four-star wide receiver, and Chase Lucas, a 4-star athlete, and quarterback Dillon Sterling Cole of Westfield High School in Houston.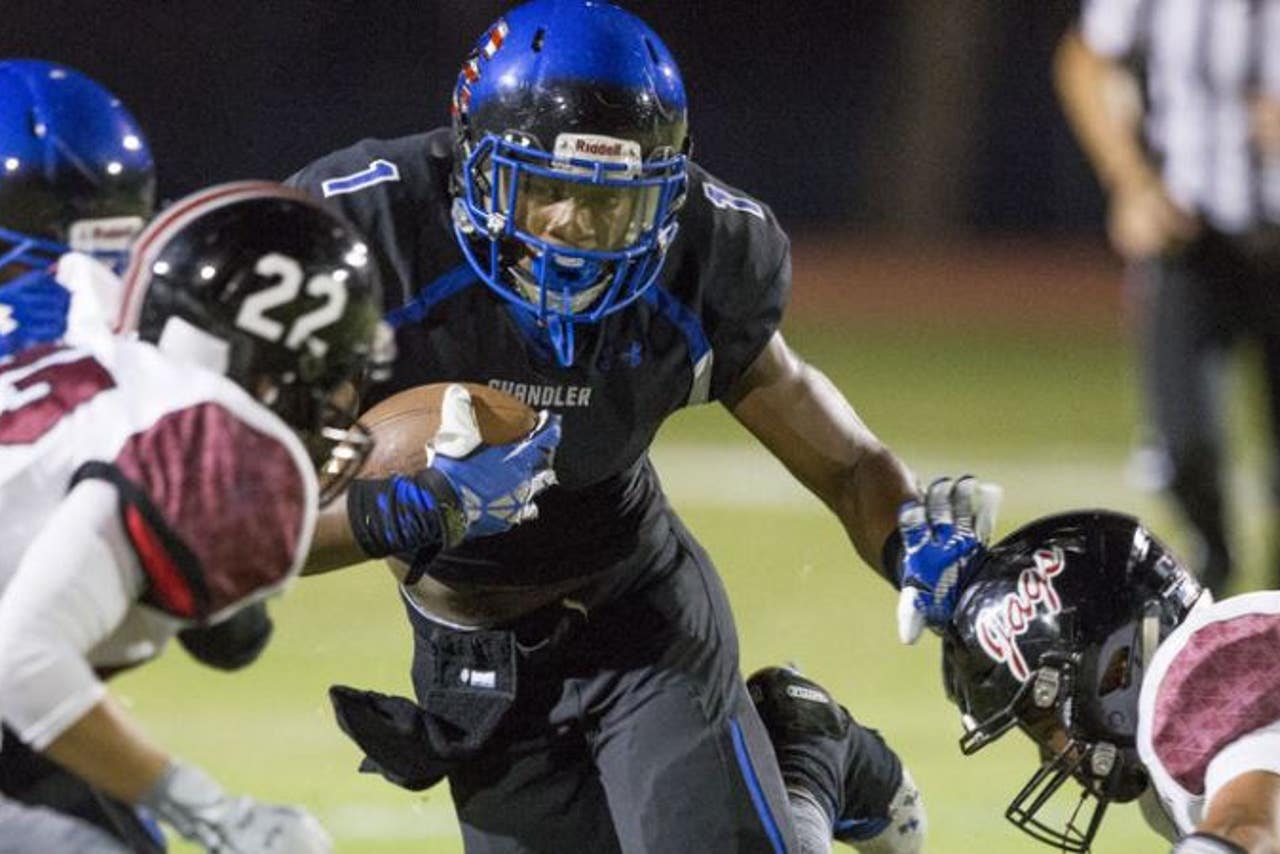 Chandler High receiver N'Keal Harry.
Scout lists junior college cornerback Maurice Chandler and Murrieta, Calif., wide receiver Kyle Williams as "sleepers,"
By position, ASU has 1 quarterback, 1 running back, 3 wide receivers,  1 athlete, 1 tight end, 4 offensive linemen, 3 defensive ends, 3 defensive backs and 1 punter.
Here are the known commitments:
Quarterback: Dillon Sterling Cole (4 stars), Westfield HS, Houston.
Running back: Tre Turner (3), Holy Cross, New Orleans.
Wide receivers: N'Keal Harry (4), Chandler HS; Kyle Williams (3), Vista Murrieta HS, Murrieta Calif.; Jeremy Smith (3), Marshall HS, Missouri City, Texas.
Athlete: Chase Lucas (4), Chandler HS.
Tight end: Jared Bubak (3), Lincoln Christian HS, Lincoln, Neb.
Offensive linemen: Tyson Rising (3), Ventura JC; A.J. McCollom (3), CC of San Francisco; Cohl Cabral (3), Los Osos HS, Rancho Cucamonga, Calif.; Marshal Nathe (3), Centennial HS, Peoria.
Defensive ends: Koron Crump (4), Fort Scott JC; Dougladson Subtyl (4), Victor Valley JC; Christian Hill, Glendale CC (3).
Cornerbacks:  J'Marcus Rhodes (4), Kilgore JC; Maurice Chandler (3), NE Oklahoma A&M.
Defensive back: Robbie Robinson (3),  Dematha Catholic HS, Hyattsville, Md.
Punter: Michael Sleep-Dalton (3), CC of San Francisco.
Scout's pre-signing-day assessment: ASU got out to a fast start in 2016 recruiting, with more early commitments than perhaps ever before, but fizzled to a large degree down the stretch in its effort to match last year's best-reviewed class in history. Following a disappointing 6-7 season the Sun Devils signed the best junior college class in the country, with seven Top-100 prospects, four of whom are mid-year additions. The class has a chance to have a lot of immediate impact players but isn't deep on developmental talent. 
---
---