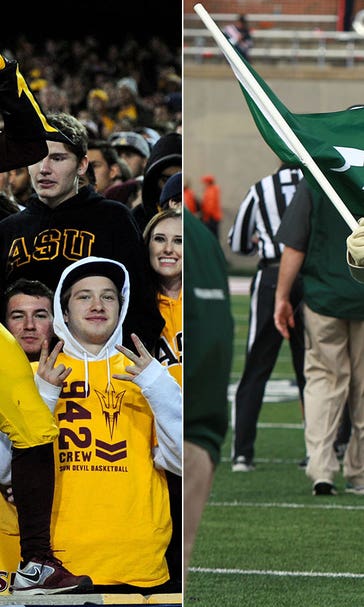 Arizona State-Michigan State football series set for 2018-19
May 13, 2014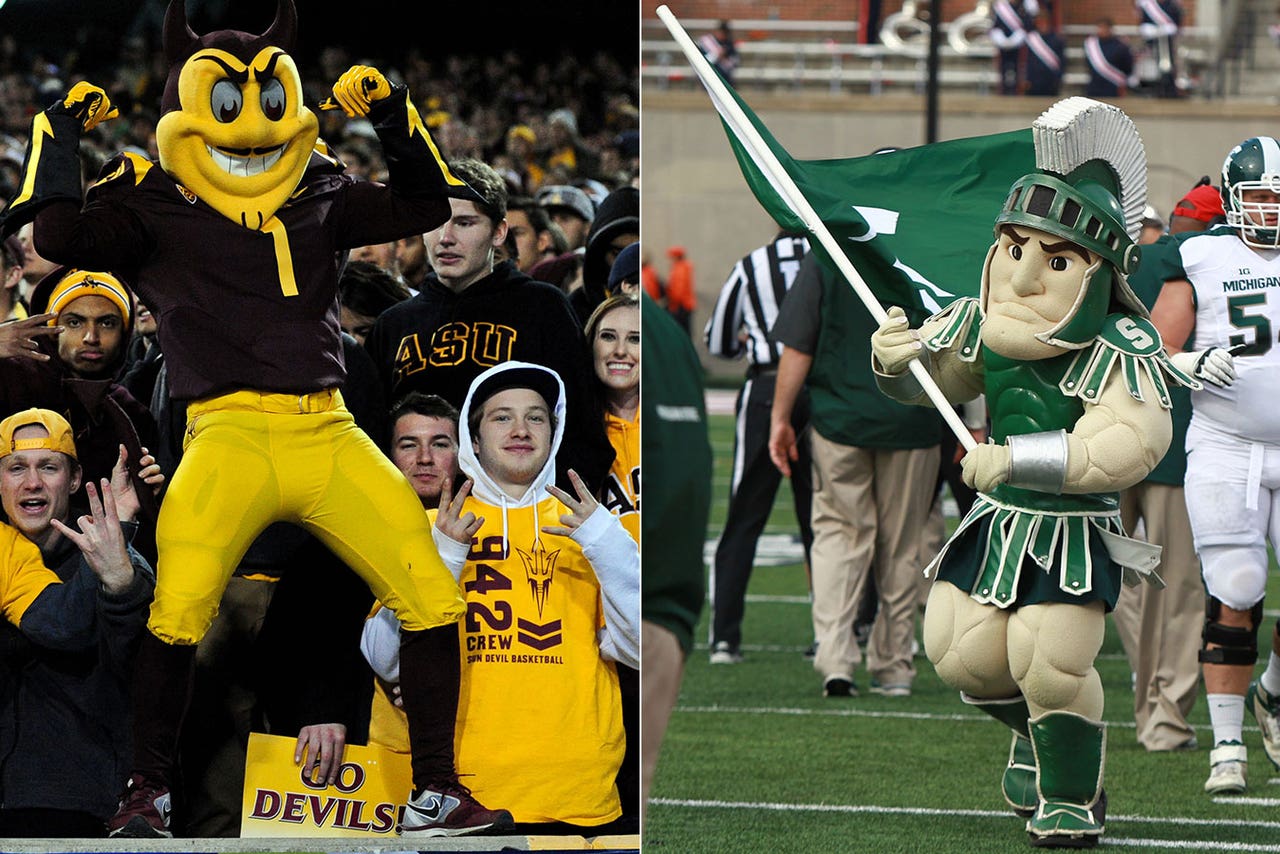 TEMPE, Ariz. -- Arizona State on Tuesday announced a home-and-home football series with Michigan State to be played in 2018 and 2019.
ASU vice president for university athletics Ray Anderson announced the series, which he said was in the works before his February arrival as athletic director. The first game will be played Sept. 8, 2018, at Sun Devil Stadium. The Sun Devils will travel the following season to play at Spartan Stadium in East Lansing on Sept. 14, 2019.
Under coach Mark Dantonio, the Spartans last season went 13-1 and won the Rose Bowl with a 24-20 victory over Pac-12 champion Stanford, which defeated ASU in the Pac-12 Championship Game in Tempe.
"This is really a reflection of our desire and Coach (Todd) Graham's desire to make sure that our non-conference opponents are as competitive going forward as we can get them," Anderson said on Arizona Sports 98.7 FM. "We want to play the big boys because we are a big boy."
Said Graham in a statement: "Scheduling is very important to the overall success of a program, and this is the type of matchup that we are seeking to fill our future dates. This series will help build our football program."
ASU and Michigan State have met twice previously in football, with the Spartans winning in East Lansing in 1985 and the Sun Devils winning in Tempe in 1986. To accommodate the 2018 game in Tempe, the game against San Diego State at Sun Devil Stadium has been moved from Sept. 8 to Sept. 15.
In addition to Michigan State, ASU's future non-conference schedule includes Notre Dame (2014), Texas A&M (2015), Texas Tech (2016 and 2017), BYU (2020 and 2021) and LSU (2022 and 2023).
"We're not going to be looking schedule lesser opponents," Anderson said. "We want top-flight non-conference opponents. We'll try to get as robust a schedule as we can going forward. We think our fans deserve that, and, very frankly, that's what we think our fans want."
Follow Tyler Lockman on Twitter
---