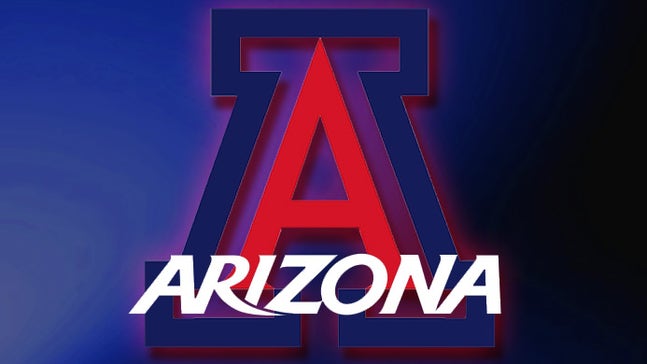 Arizona softball drops opener at UCLA
Updated
Mar. 4, 2020 5:42 p.m. ET

WESTWOOD, Calif. -- No. 16 Arizona softball stranded seven runners on base, including, five in scoring position as No. 7 UCLA took Game 1 of the three-game series in Westwood, 9-1 (5 innings).
UCLA scored seven runs in the bottom of the fifth to run-rule Arizona, handing UA just its third run-rule defeat of the season.
Arizona plated just one run on five hits and three free passes.
UA's sole source of run production occurred in the top of the second when Katiyana Mauga led off the frame with a solo shot, her Pac-12-high-tying 21st of the season.
Arizona used three pitchers in the loss, with starter Michelle Floyd (18-8) taking the loss. Floyd went two innings and gave up two runs on three hits with four walks. Siera Phillips entered in the third and went two innings and gave up three runs on two hits. Trish Parks entered and allowed four runs in .2 of an inning.
Leading off the top of the second, Mauga notched Arizona's first hit, an opposite field solo homer to put Arizona up 1-0.
The lead would not last long, though as, in the subsequent half inning, the bottom of the UCLA order loaded the bases with a walk, hit and hit-by-pitch before the leadoff batter Delaney Spaulding singled in a pair to put UCLA on top 2-1.
The Bruins, who left two on in the first and the bases loaded in the second, used their third straight leadoff walk to put more pressure on the Cats and chase Floyd in favor of Phillips, who issued two illegal pitches on her first three pitches to put a runner at third with no one out. Phillips used a fly ball and two lineouts to get out of the inning and strand the runner.
Arizona also had its fair share of opportunities. The Cats loaded the bases in the third and fourth innings and had a one-out double in the fifth and scored zero runs in the process.
In the bottom of the fifth, Stephany LaRosa hit a two-run homer to give UCLA a 4-1 lead. Jelly Felix and Spaulding added RBI hits before Kylee Perez brought in two runs with a double. Brittany Moeai ended the game with a walk-off walk. 
---