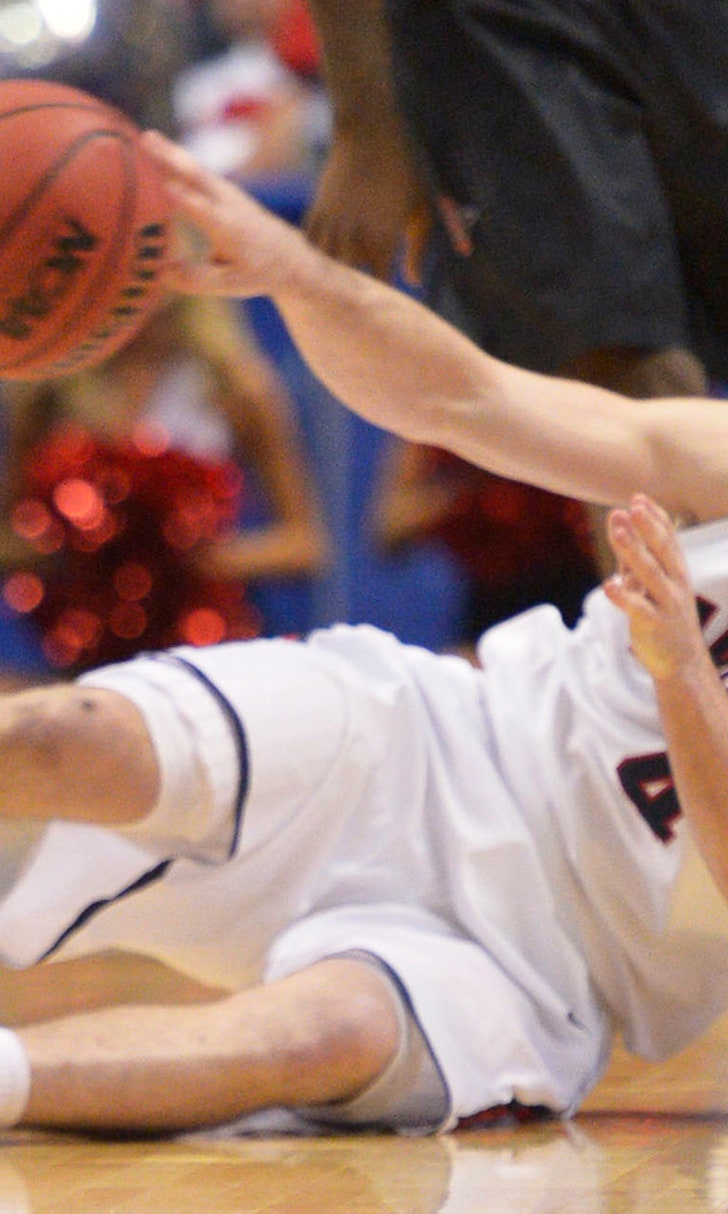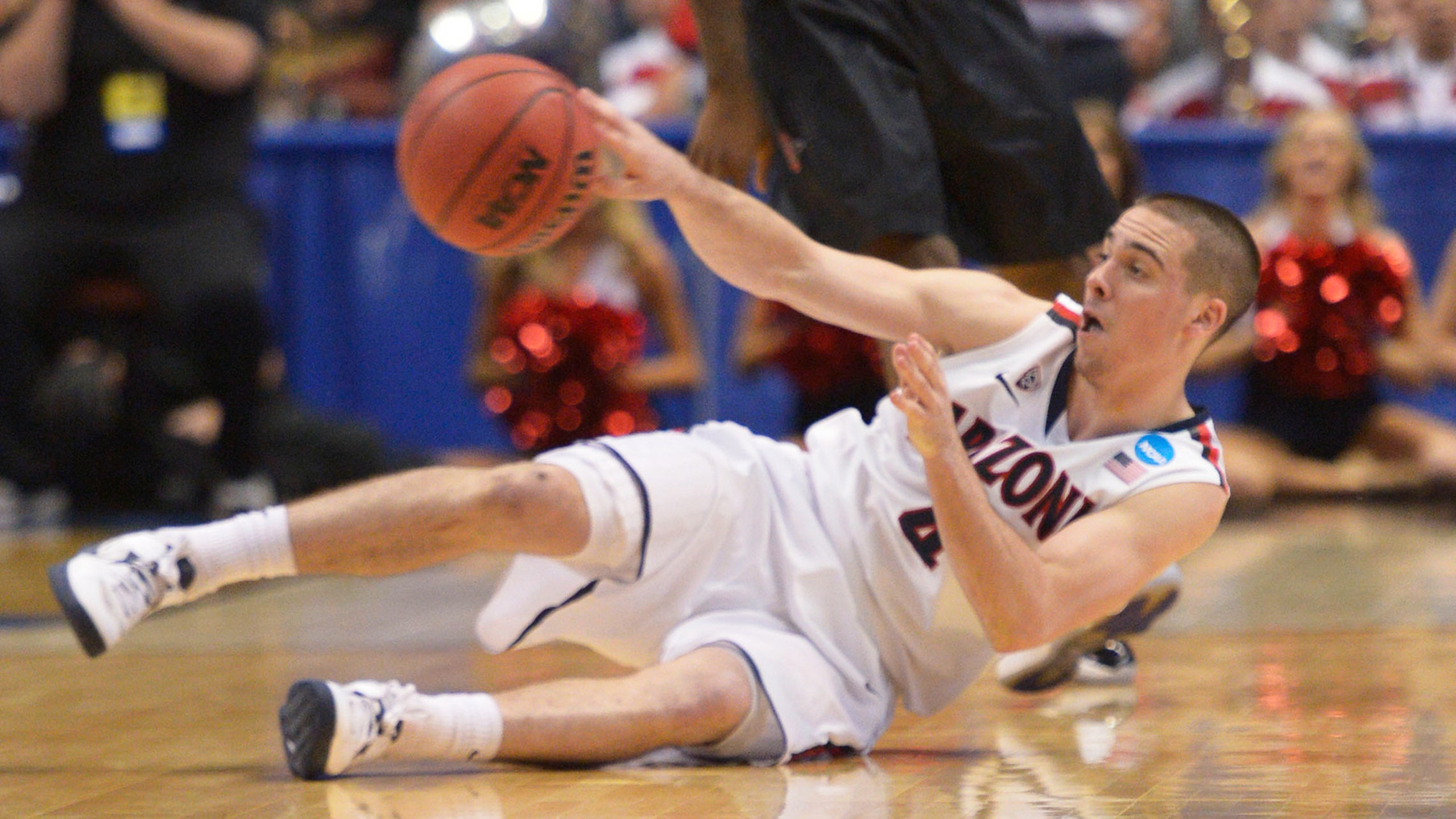 Arizona point guards are all about the assist
BY foxsports • December 12, 2014
TUCSON, Ariz. -- Arizona's reputation as "Point Guard U" is alive and well in 2014-15. For a few years, there was doubt. But in the last couple of seasons, the point guard has returned to prominence in Tucson.
Senior T.J. McConnell and now freshman Parker Jackson-Cartwright have done their part to restore the distinction.
"Parker and T.J. are almost like the exact same player in all of our eyes," said shooting guard Gabe York. "I know they bring something different to the table, but at the end of the day, it's always good to pass first and then get shots when they are wide open. Teams are going to respect the fact that they are going to pass the ball really well."
Not that he would be that guy, York said with a smile: "I definitely wouldn't be a pass-first point guard. So I don't know how that would work."
The numbers would be totally different than they are now. Arizona (9-0) is No. 3 in the country for many reasons; none more important than the point guard production.
That will continue to hold true against Michigan (6-3) on Saturday. Arizona coach Sean Miller believes Michigan will be primed and ready to go after losing two consecutive games to lower-level opponents -- New Jersey Institute of Technology and Eastern Michigan.
"That happens, especially when you lose the talent they have lost," Miller said. "They are going to hit their stride this year and be really good. I just don't want it to happen on Saturday."
McConnell and Jackson-Cartwright will do what they can to prevent that. Together they combine for 73 assists and 21 turnovers, or a 3.4-to-1 ratio.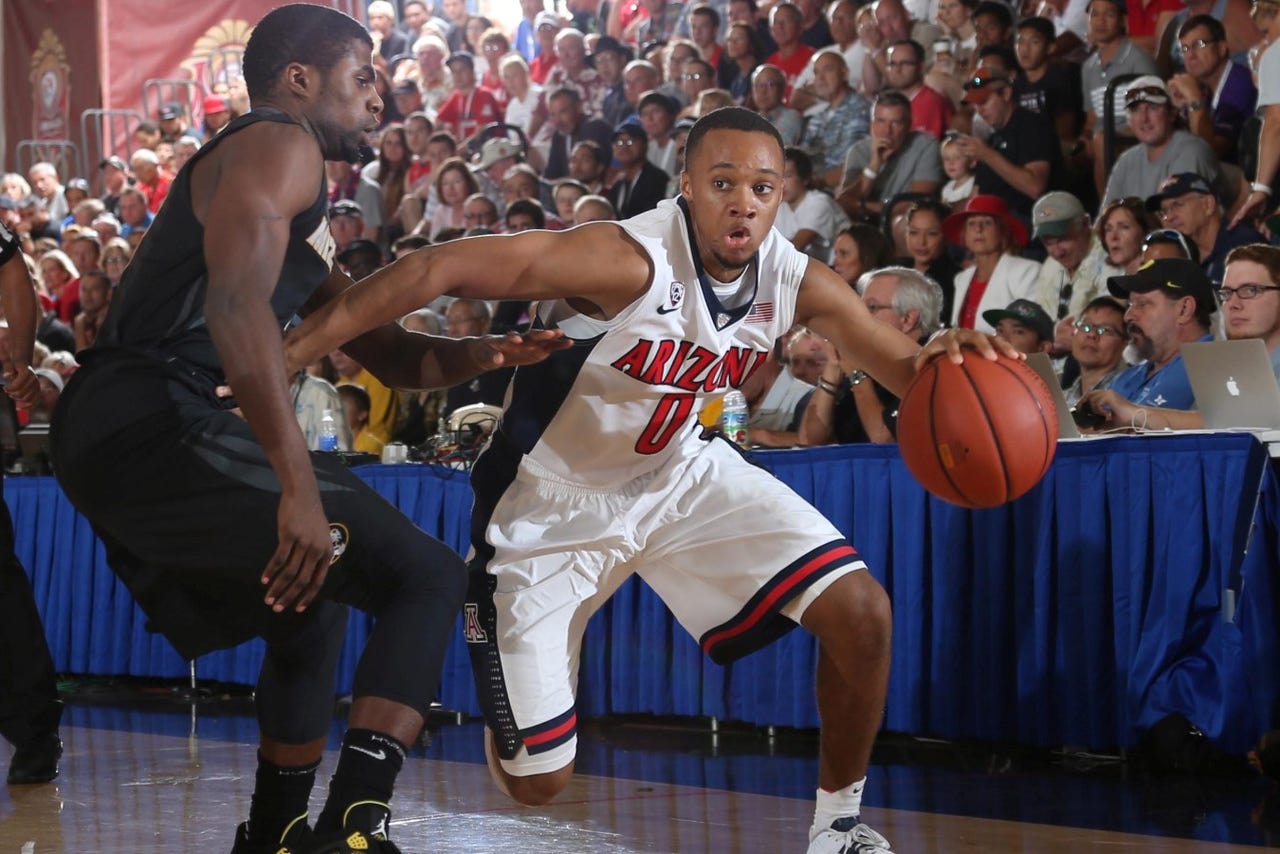 MICHIGAN at No. 3 ARIZONA
When: 3:15 p.m. Saturday
TV: ESPN
Records: Michigan 6-3, Arizona 9-0
McConnell leads the Pac-12 Conference in assists-to-turnover ratio at 2.93 to 1, and Jackson-Cartwright's ratio (5.75 to 1) is even better -- it just doesn't qualify him for any statistical category because he doesn't play enough.
"We're really getting great floor play -- running your team and making teammates better, making the game easier," Miller said. "We have that right now. I hope we can continue all year."
It hasn't been like this for much of Miller's five-plus years at Arizona. And it coincided with the arrival of a floor leader (McConnell) who took control of the game.
"We have that right now," Miller said. "T.J. maybe isn't scoring as well and has missed a few shots that I think he can make, but that hasn't changed what he does well. I think that's important."
And there's little drop-off when Jackson-Cartwright comes in. Arizona's 5-foot-10 freshman (his listed height, though he appears shorter) didn't arrive with the accliam of someone like Josiah Turner, but his impact has not gone unnoticed.
"He's coming into the game with confidence, which is great," Miller said. "And he's making plays. It's not as if we're in a holding pattern waiting for TJ to re-enter the game. When Parker is in a lot of good things are happening. Not only can his role grow a little bit, but I think he could be even more effective."
Jackson-Cartwright is averaging 11.2 minutes a game and playing in some significant circumstances early and late in games.
"In terms of his future here, it's really important," Miller said. "It's very bright. A lot of things he'll learn this year have nothing do with the games. It has everything he has to do in practice."
McConnell helps with that by playing hard. Those playing with him have no choice but to go hard, too.
"T.J. is a great point guard and I learn a lot from him," Jackson-Cartwright said. "A lot of things he does I try to copy so I can be successful ... he's great and I'm just learning."
In styles, they are something of a contrast: McConnell more of a steady leader and Jackson-Cartwright a blur, getting into lanes and handling himself well among the big men.
"Parker may have a little more pace to his play, but T.J. is out there for 30 plus minutes," Miller said. "Parker doesn't have to pace himself. But from a defensive perspective, there is a difference. Parker is on that quest to improve. T.J. knows what to do and makes plays. He's a rock on defense for us."
Follow Steve Rivera on Twitter
---