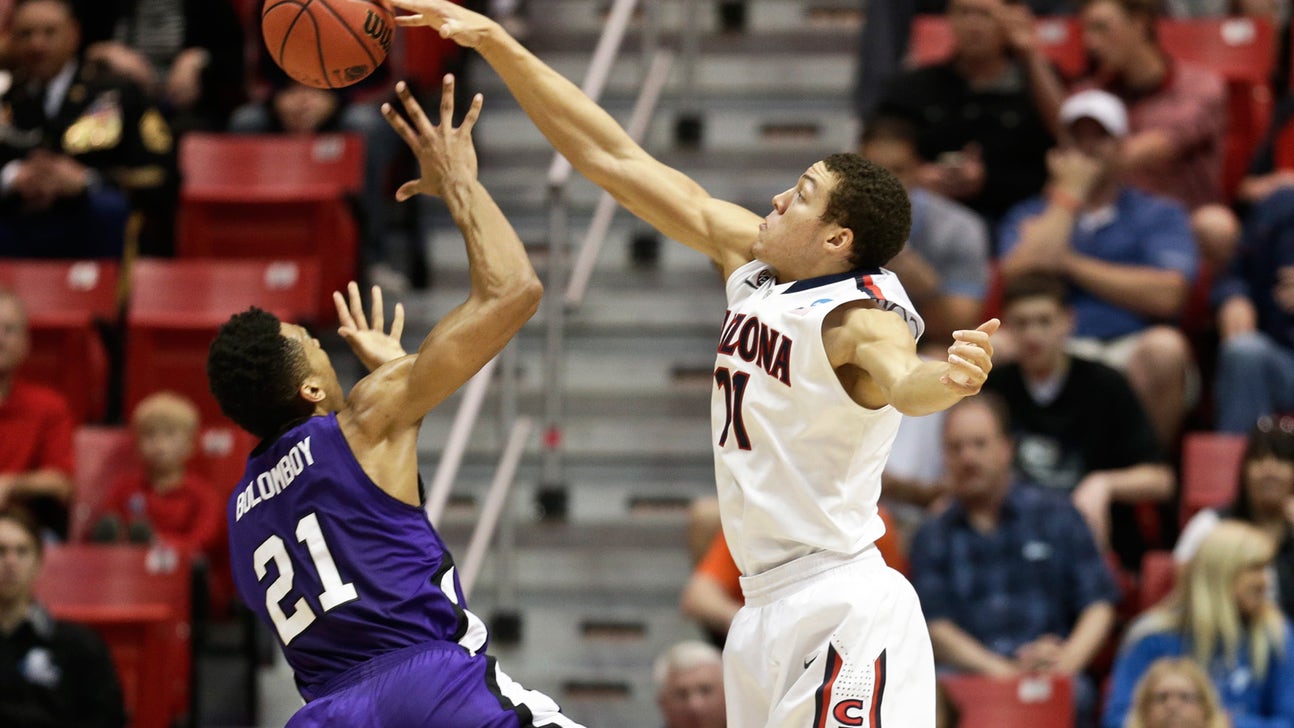 Arizona notes: Block party in win over Weber State
Published
Mar. 21, 2014 9:42 p.m. ET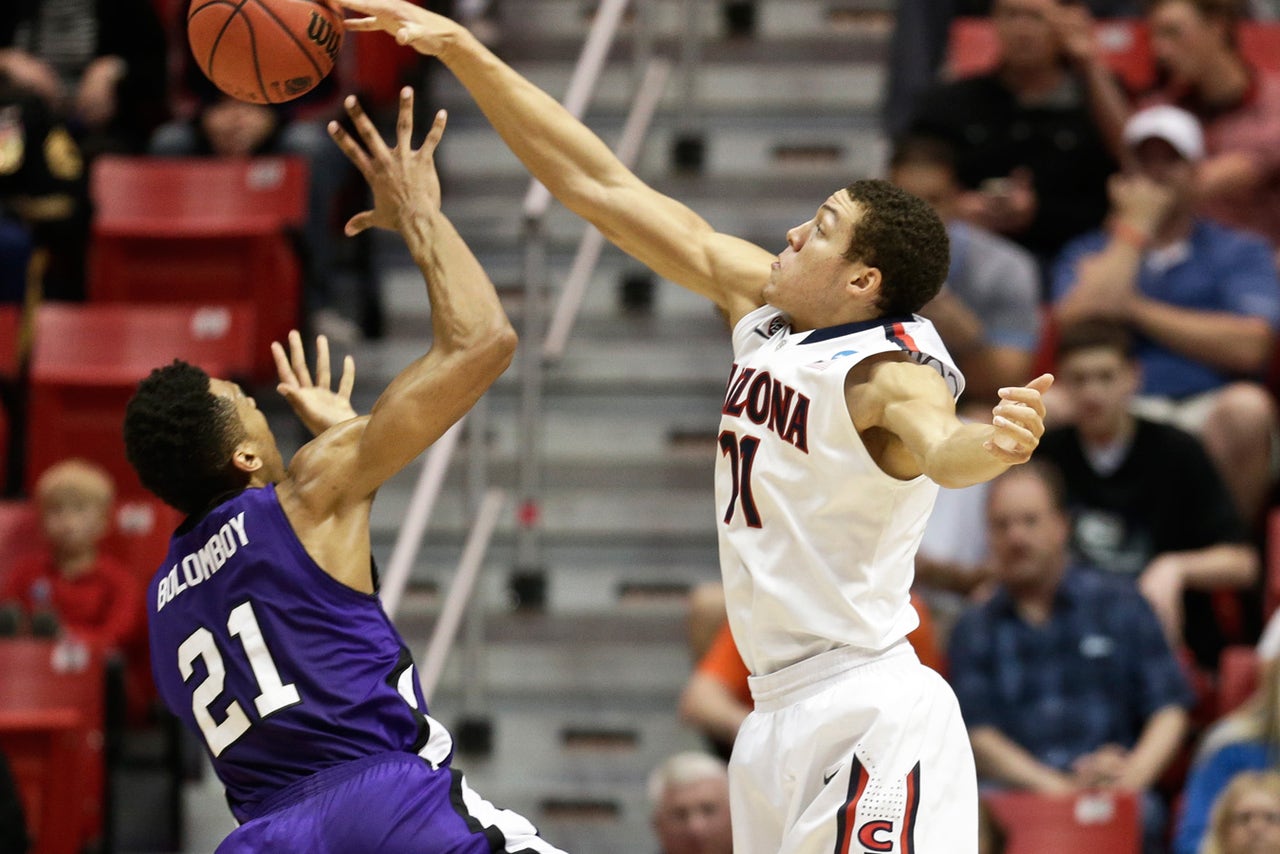 SAN DIEGO -- It was a block party for top-seeded Arizona on Friday. The Wildcats had a season-high 12 blocks in their 68-59 win over 16th-seeded Weber State.
Arizona freshman forward Aaron Gordon had five blocks to go with his 16 points, tying sophomore center Kaleb Tarczewski, who also had five. Freshman wing Rondae Hollis-Jefferson added two rejections.
"It's almost like making free throws," Tarczewski said of the confidence he gets once he gets the first block. "You get a feel for the game and it just comes to you."
Tarczewski had his first one early and the followed it with another moments later. By then, Arizona had started to take control.
"It was one of those days," he said.
Guard Nick Johnson appreciated it. The junior said he was having a hard time with ball screens on his man but knew Gordon and Tarczewski would be there to help.
"(They) have done a great job of altering shots and blocking shots, and you saw that today," Johnson said. "I said it before: I think both could have been on our all-conference defensive team because they definitely have helped myself, T.J. (McConnell) and Gabe (York) throughout the year."
Gordon now has 35 blocks for a season, setting a new school record for a freshman. Grant Jerrett had 33 last year.
Arizona is set to face Gonzaga on Sunday in a rematch of one of the best NCAA tournament games in the last 15 years. In 2003, the Wildcats beat the Zags 96-95 in double overtime to advance to the Sweet 16. Arizona was a top seed back then, too.
Gonzaga coach Mark Few said after Friday's win over Oklahoma State that Arizona is deserving of its accolades.
"To take over that No. 1 spot and to hold it for as long a time as they did (eight weeks), and to continue to earn the No. 1 seed, and dealing with a significant injury like they did to (Brandon) Ashley," Few said, "I believe Sean (Miller) and his players deserve a ton of credit for that.
"They are a No. 1 seed for a reason."
McConnell, Arizona's junior point guard, went scoreless Friday for the first time this season. He went 0 for 4 but had four rebounds and four assists.
"It was one of those days where I couldn't find a rhythm on offense," McConnell said. "But my teammates did a good job of picking me up. I should have played harder. That's my fault."
Sophomore guard Gabe York could be considered the player who got Arizona going. He picked up the Wildcats' first basket on a steal to cut their early deficit to 7-2 and then hit a 3-pointer to make it 10-5. Those baskets started a big run that put Arizona in control early.
"I think that sparked the team up," said York, who finished with nine points, three assists and four rebounds. "We started to play harder, and defensively we picked it up."
Arizona shot at least 50 percent from the floor and from beyond the 3-point arc for only the third time this season. Overall, the Wildcats shot 55 percent from the floor and 50 percent from 3-point range. ... Senior Jordin Mayes played seven minutes and now has played in 133 games in his career. The appearance moved him into the No. 4 spot in career games played at Arizona.
Follow Steve Rivera on Twitter
---