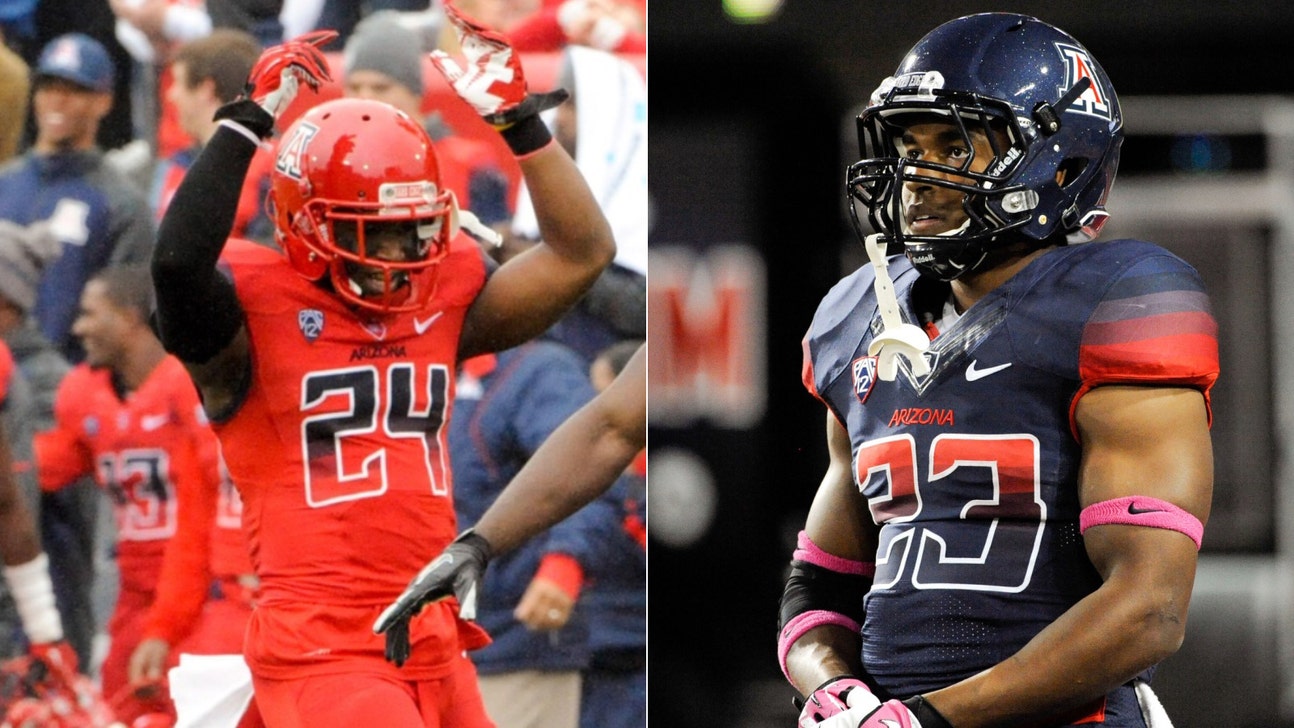 Arizona has depth in backfield, but it's all untested
Published
Aug. 11, 2014 4:07 p.m. ET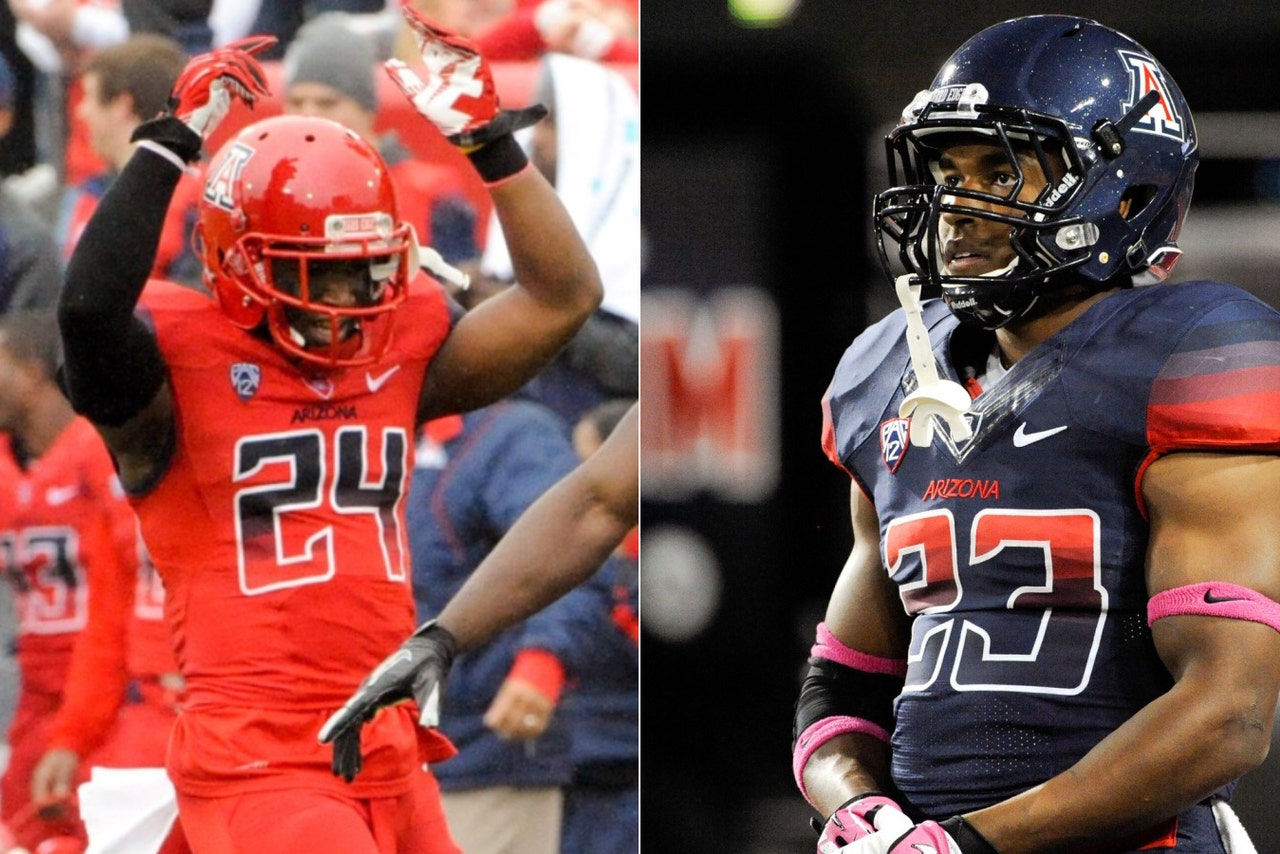 TUCSON, Ariz. -- The competition to replace Ka'Deem Carey in Arizona's backfield is "running neck and neck" and it likely will be that way depending on other body parts like the knees and heart.
Clearly, Terris Jones-Grigsby and Jared Baker offer a nice one-two punch when it comes to running the ball in Rich Rodriguez's spread offense. There will be others, too, like the incoming freshman who are capable in a pinch or two or three.
"It's going to benefit both of us because of the competition," Jones-Grigsby said of competing for the starting role. "We both want to win the spot and we like the competition."
If there is strong competition at the quarterback spot, it's equally tough at running back. Yes, it'll be day by day, meaning who gets the most snaps on Tuesday and Wednesday won't necessarily do so on Saturday. Starting spots are moving targets.
"That's what we've been talking about, it'll be by committee," Jones-Grigsby said. "Ka'Deem was the only guy (last year) who took on the load himself. We know we have big shoes to fill, but, one, two or three of us is all we need."
Whatever works.
But it's not likely they will match -- individually or otherwise -- Carey's 1,885 yards from last season. He also had 19 touchdowns. Those are tough-to-duplicate numbers.
What each offers are similarities to each other: smallish, quick backs who are elusive and water bug-like.
Baker, at 5-foot-8, 192 pounds, is probably the quicker and faster of the two. In two seasons, he has totaled 47 carries for 227 yards and a touchdown as a Wildcat. Jones-Grigsby is 5-7, 195 pounds and has been a feature on Arizona's special teams.
"Jared is one of the fastest guys we've got and Terris Jones is one of the toughest guys we've got," Rodriguez said, "But they are going to get battled by some of the freshmen, too."
Bruiser Nick Wilson looks strong early in camp. Jonathan Haden, too. Zach Green has opened eyes. And UNLV senior transfer Adonis Smith has been impressive and appears he could be featured when Arizona needs tough yards on third down.
Point is, while there is no Carey in the mix, Rodriguez has options.
"We've got pretty good competition and they've gotten better," Rodriguez said.
As the team continues to go deep into the fall, that is when people will start seeing the separation, Jones-Grigsby said.
Saturday's open scrimmage may have shed some light, as well. Baker seemed to have aggravated his right knee, the one he suffered an ACL injury in the regular-season finale last season. Rodriguez didn't know the seriousness, although Baker did get up and perform some drills for Arizona trainers.
Depending on the severity of the injury (it may have just been a tweak), what's been remarkable is Baker's ability to bounce back so quickly from the injury he suffered in late November. He was ready for the season by July.  
"He was ahead of schedule his whole rehab," Rodriguez said, of not being surprised about Baker's quick return. "He was patient with it. He worked hard and our medical staff deserves credit, too."
Baker, who is built like a small tank truck, said he attributes his quick return to Arizona's staff and he wanted to come back quickly.
"The beginning was the hardest," he said. "It doesn't feel like your knee at first. You have to learn to walk again, that's the strangest part. After that the ball gets rolling."
"(Hill) was here for me every step of the way," Baker. "He was (correct) on every part (of the rehab)."
Follow Steve Rivera on Twitter
---