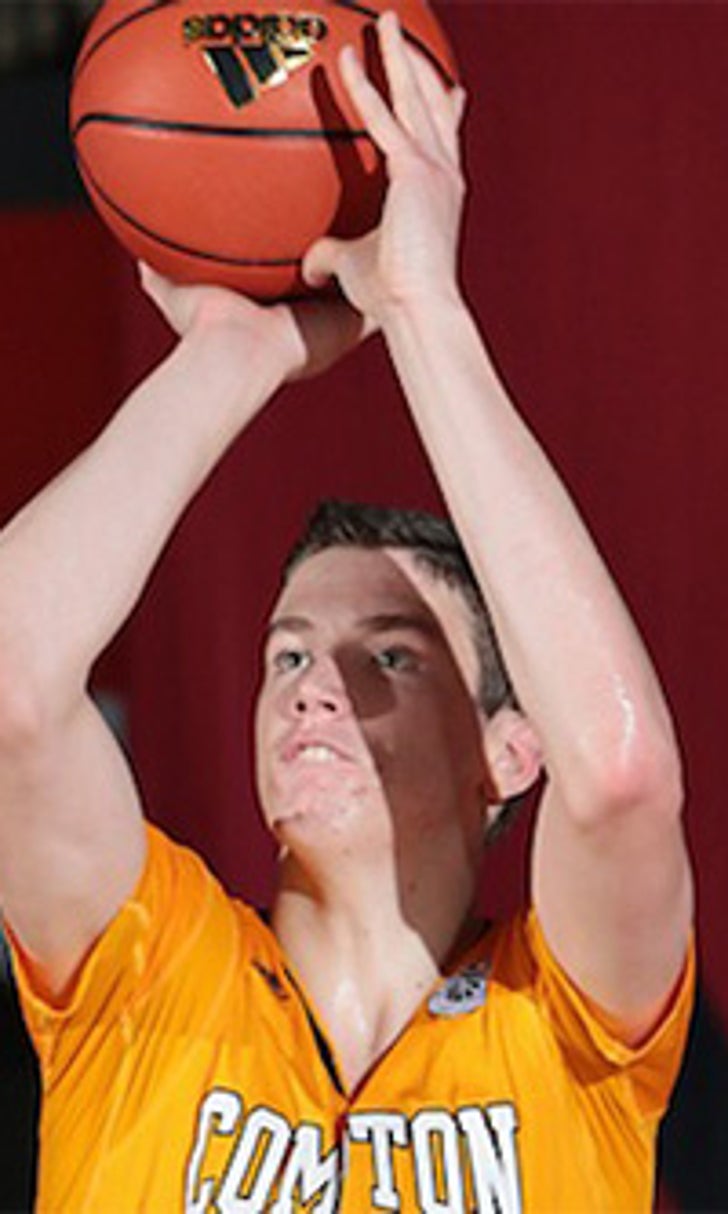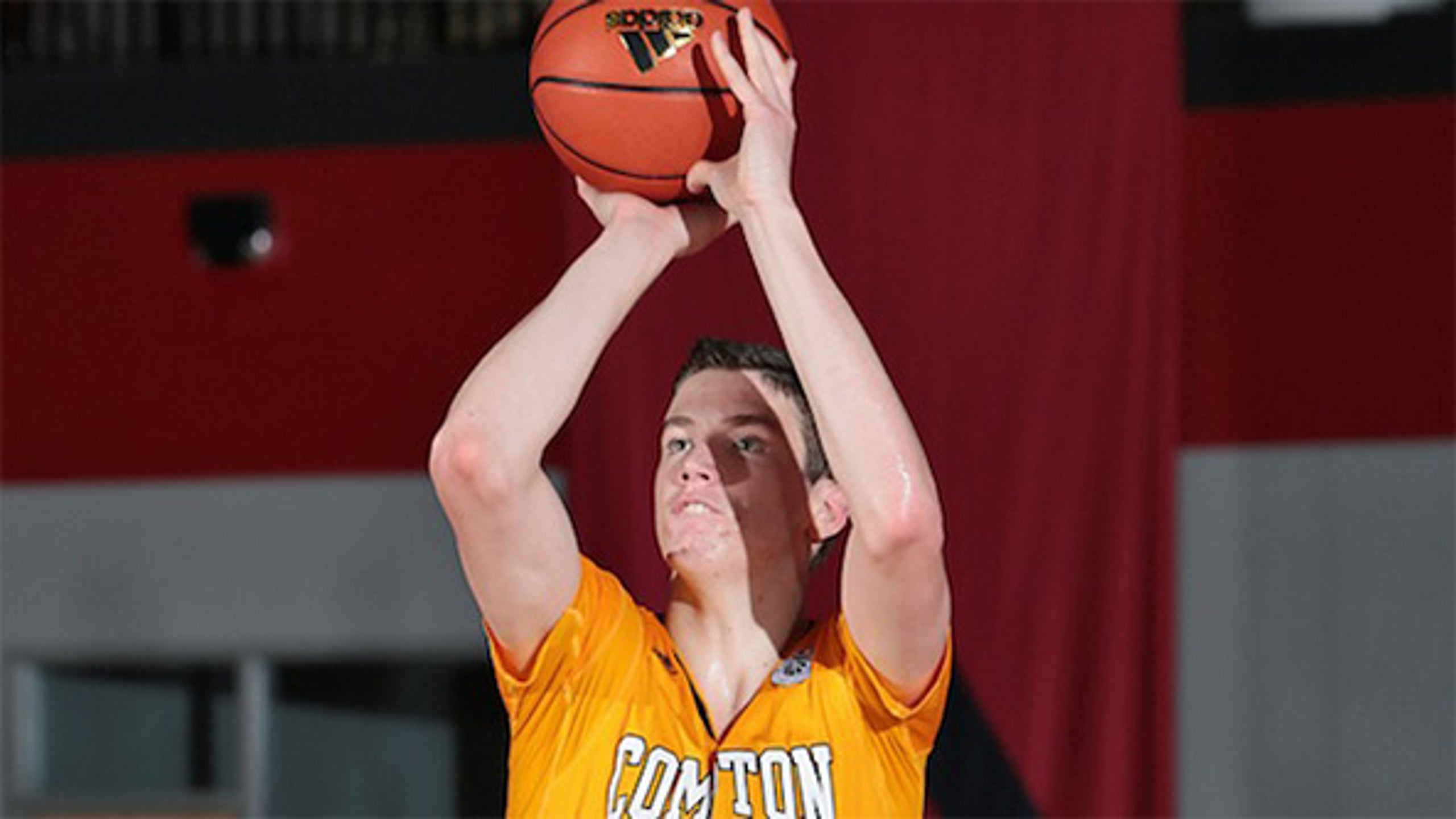 Arizona gets 2016 commitment from 5-star forward
BY foxsports • November 19, 2014
Sean Miller and Arizona currently have the top recruiting class for 2015. On Wednesday, the Wildcats started off their 2016 class with a five-star recruit.
T.J. Leaf, a 6-foot-10 power forward out of El Cajon (Calif.) Foothills Christian, informed Scout that he has given a verbal commitment to Arizona, giving them the highest rated pledge in the 2016 class.
"I have a really good relationship with all the coaches there," Leaf said when asked about his commitment. "I have a really good relationship with Coach Miller, coach (Joe) Pasternack, coach Book (Richardson) and coach (Damon) Stoudamire as well. It helps a lot when you have great relationship with all of their coaches."
"I feel like with the way they play their fours and how it's interchangeable with the three, that's what I'm looking for," Leaf added. "That's really appealing to me as well."
Just a junior, Leaf has already taken a pair of visits to Arizona. He also visited Michigan, UCLA and Florida and entertained interest from Duke. An elite prospect, why did Leaf opt to go ahead and end his recruitment?
"I feel like even if I wait months and months it'll be the same decision," Leaf explained to Scout. "I'll be picking Arizona regardless. Doing it now it only plays in my favor. They won't be recruiting more guys in my position, and I'll be able to recruit guys to go play with me there."
"In their 2015 class obviously they didn't sign any fours," Leaf added. "That plays in my favor. I feel like I have a really good opportunity to come in and play as a freshman."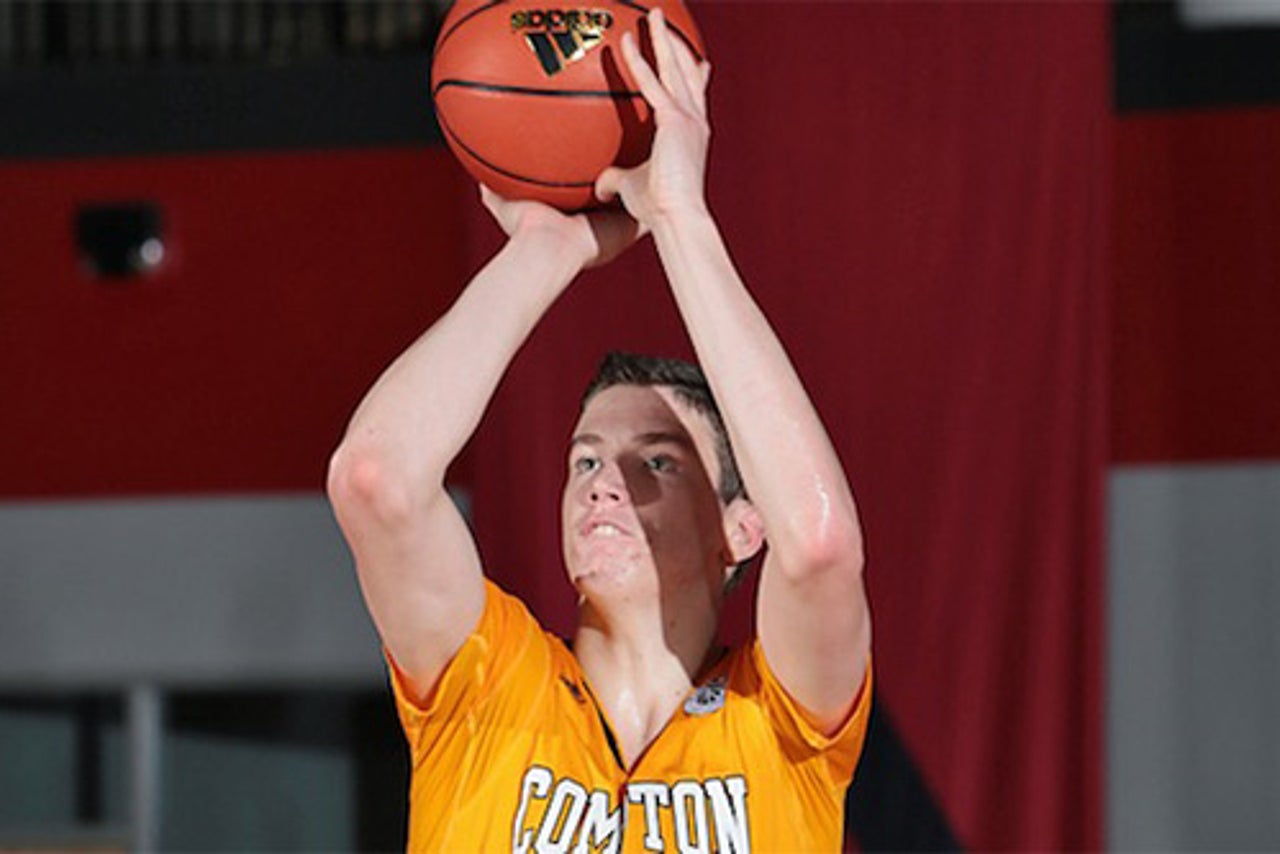 Leaf said throughout the recruitment he built a strong bond with his future head coach.
"We are pretty close," he said of Miller. "I've been up there twice, so that helps the relationship. He's come down a lot of times. I like the way he coaches the players. Mine and his relationship is great. I feel like we can talk personally and basketball wise. I'm just really excited to play for him."
Leaf had some great options, both nationally and on the west coast. Arizona's fan support and staff were major selling points for him.
"One of the things that is really appealing is they sell out every game, which most schools on the west coast don't," Leaf said. "They outwork a lot of people. When they see a guy they want, they outwork guys to get them. They recruit California so hard."
As a sophomore, Leaf averaged 26 points, 13 rebounds, six assists and four blocks a game. Leaf is an impressive athlete with good mobility. He has good hands, nice scoring touch and can score both facing the rim and with his back to it. Leaf said he would be used in a variety of ways at Arizona.
"I think I can get a lot of minutes at the four and play some three as well and even play some at the five sometimes," he said. "Be able to get defense rebounds and take it up and start a play. Everything they said was great."
Leaf ranks as the No. 2 power forward and the No. 11 overall prospect in the 2016 class. Leaf is Arizona's first pledge of the class.
---