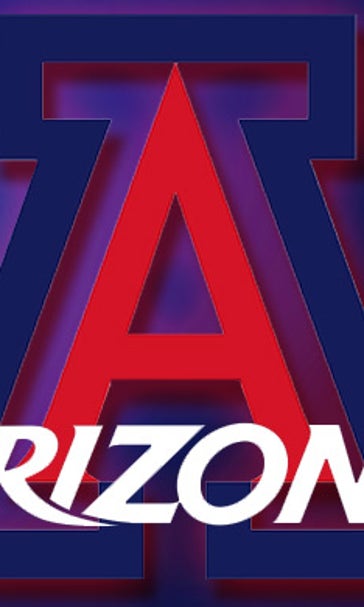 Arizona baseball done in by Stanford's big third inning
BY foxsports • May 11, 2014
TUCSON, Ariz. -- The Stanford baseball team capitalized with a five-run third inning and handed host Arizona a 5-3 defeat to capture the three-game series on a windy Sunday afternoon at Hi Corbett Field.



Stanford (24-21, 11-13 Pac-12) scored all five of its runs in a decisive third inning, benefiting from a pair of errors on one costly play that led to four unearned runs.



The early support was plenty for starter Logan James, who tossed seven complete innings and never ran into serious trouble until the eighth inning. James (W, 2-2) earned the win with just two runs allowed on six hits and three walks.



Outside of a rough third inning, Arizona starter Tyger Talley (L, 1-3) was strong for much of the afternoon. He pitched 7 1/3 innings and held the Cardinal to four hits, with just one of the five runs charged to him being earned.



Zach Hoffpauir collected two hits in the game, including a leadoff triple against Talley to begin the pivotal third inning. Wayne Taylor followed by lifting a high fly ball to left-center field that was going to be good enough to score Hoffpauir with the game's first run. But instead of the Cardinal taking the 1-0 lead and leaving the bases clear, left fielder Tyler Krause was unable to hold onto the ball after the gusting wind pushed it toward him and away from center fielder Scott Kingery.
Wayne, who was credited with a sacrifice fly, reached on the error, then moved all the way to third base when Krause threw wildly back to the infield. Brett Michael Doran followed with his own sacrifice fly to send Taylor home, extending Stanford's lead to 2-0.



One out later, Talley walked Danny Diekroeger, and Alex Blandino then belted a two-run homer just above the home run line on the left-field wall. Austin Slater followed with a single and would come in to score on Brant Whiting's RBI double, capping a five-run frame.



Arizona (19-30, 8-19) struggled to mount scoring threats against Logan over the first six innings but loaded the bases with two down in the bottom of the seventh. However, Logan tallied his second strikeout of the game when he got Willie Calhoun looking to escape trouble.



Logan was unable to dodge the Wildcats in the eighth, and reliever Brett Hanewich didn't fare better in relief.



Zach Gibbons singled and Kevin Newman drew a walk to open the inning before Hanewich was called into the game. The righty walked Scott Kingery and Trent Gilbert, which forced in the Wildcats'' first run of the day.



Left-hander Chris Castellanos took over on the mound and did his best to limit the damage. Still, Krause drove in a run with a fielder's choice groundout, and Calhoun added a sacrifice fly, cutting the deficit to 5-3.



That margin proved to be the final, as Castellanos worked a perfect ninth inning to earn his second save of the season.


---