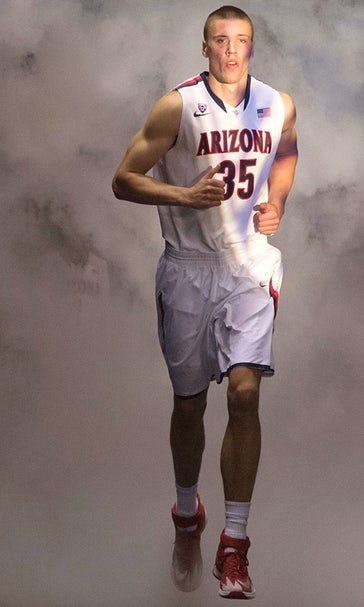 Arizona 'anchor' Tarczewski looks to round out offensive game
BY foxsports • November 23, 2014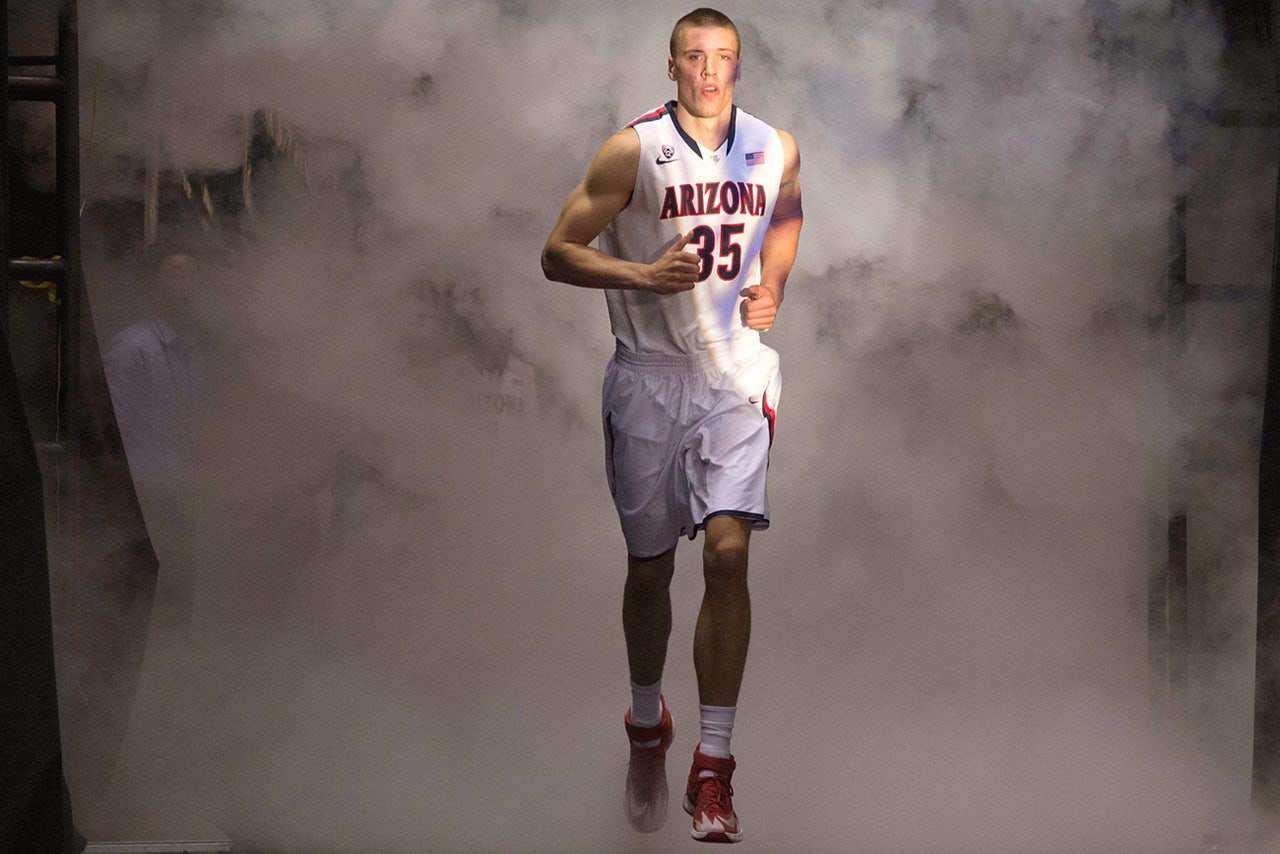 TUCSON, Ariz. -- The difference between Kaleb Tarczewski today compared to last year is "night and day," the Arizona center said, and the improvement from two years ago is almost incomprehensible.
Tarczewski put on 10-15 pounds since last season, and you could never tell. He's built like a sleek truck with the durability of Mack truck. He's gained more than 20 pounds since his arrival two years ago, getting stronger and more physical.
"I can really tell the difference on the court, guys aren't pushing me around as much," he said. "That's really helped me out."
It was a priority, because Arizona coach Sean Miller requested Tarczewski get stronger and more durable in preparation for the long and winding road of this season, which continues Monday in an in important three-game stretch in the EA Sports Maui Invitational. The No. 2 Wildcats face Missouri in Lahaina, Hawaii.
"I took it to heart," Tarczewski said of Miller's request. "I ate more but I obviously ate healthy."
Miller said Tarczewski is one of the team's hardest workers, "period."
"Kaleb is very professional in his approach," the coach said. "That's why he's going to have a long pro career once he leaves Arizona because he's dependable. He takes care of his body and is physically strong."
It's proven in the results.
The 7-footer plays with about five percent body fat now and is able to muscle up with an opponent's big man. He did it last week against UC Irvine's 7-foot-6 Mamadou Ndiaye, in what seemed like a losing battle. Yet, Tarczewski held his ground and prevented the mammoth Anteater from going crazy near the basket. Miller lauded Tarczewski's effort.
He may have looked undersized but what Tarczewski gave up in height to Ndiaye he made up for in strength. Miller said Tarczewski is Arizona's "anchor" on defense and proof was how he handled Ndiaye in the second half, limiting him to nine points.
Equally as important, Tarczewski has progressed offensively, even though one would never tell.
"I have no doubt you will see that a little bit more," Miller said, knowing production close to the basket is essential.
So far, Arizona's giant has been limited to just 6.3 points per game, taking just 12 shots in three games. He leads the team in rebounding at 7.0. He is, however, one of Arizona's best free throw shooters, going from a 63 percent last year to 75 percent.
"Kaleb has been our best player since we've started school," Miller said. "He probably has a sense of frustration about him in the first three games of our season because he hasn't performed as well offensively - points per game and field goal attempts."
But Miller vows, "The best is yet to come for him."
Why not the Maui Classic where Arizona has long had stars perform on the small island to make a big name for themselves. In 1993, Khalid Reeves proved to be one of the best guards in the country. In 1997, Miles Simon re-established himself, in 2000, Richard Jefferson dominated and on and on.
Will it be Tarczewski's time now?
"He's a much better player right now than he's ever been," Miller said.
Still, Tarczewski is Arizona's worker ant, the go-about-his-business guy who gets things done. He's come a long way from his robotic-like moves near the basket. Now, he's more fluid near the basket, showing better hands and technique.
Clearly, he's more comfortable and more capable.
"Whatever I'm doing, it's never coach Miller fault or someone else's fault," Tarczewski said at the beginning of the year. "Whatever I'm not doing or however many minutes I am not playing it's going to be my fault. It's in my control to make myself better and throw myself into it."
As he said, "it's all on me. It's about how much better I can get."
The addition of former Arizona big man Joseph Blair has helped Tarczewski get there - at times on the court and off of it. Blair, who played for Arizona in the mid-1990s and helped guide Arizona to a Final Four in 1994, has been more than a practice player, but a sounding board.
"Guys indentify with players people their size and who have been through it," Miller said. "On and off the court, (Blair) has a calming effect. They look up to him because of who JB is as a person and he's been in their shoes."
Follow Steve Rivera on Twitter
---