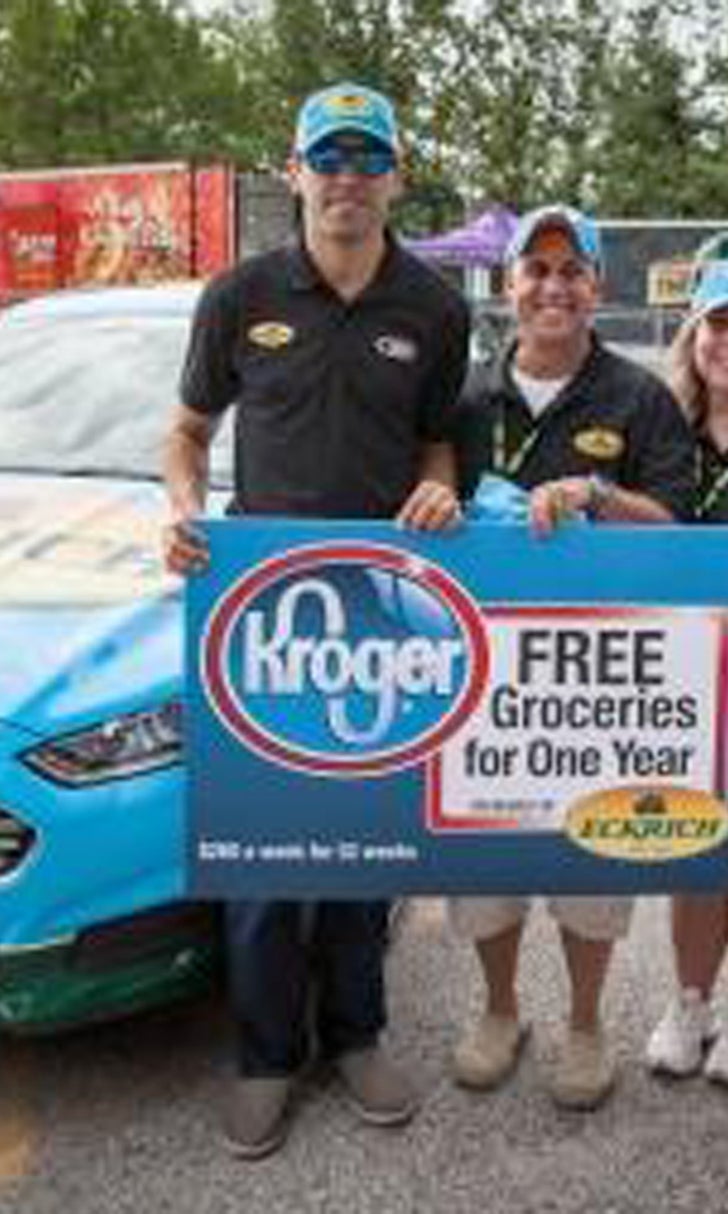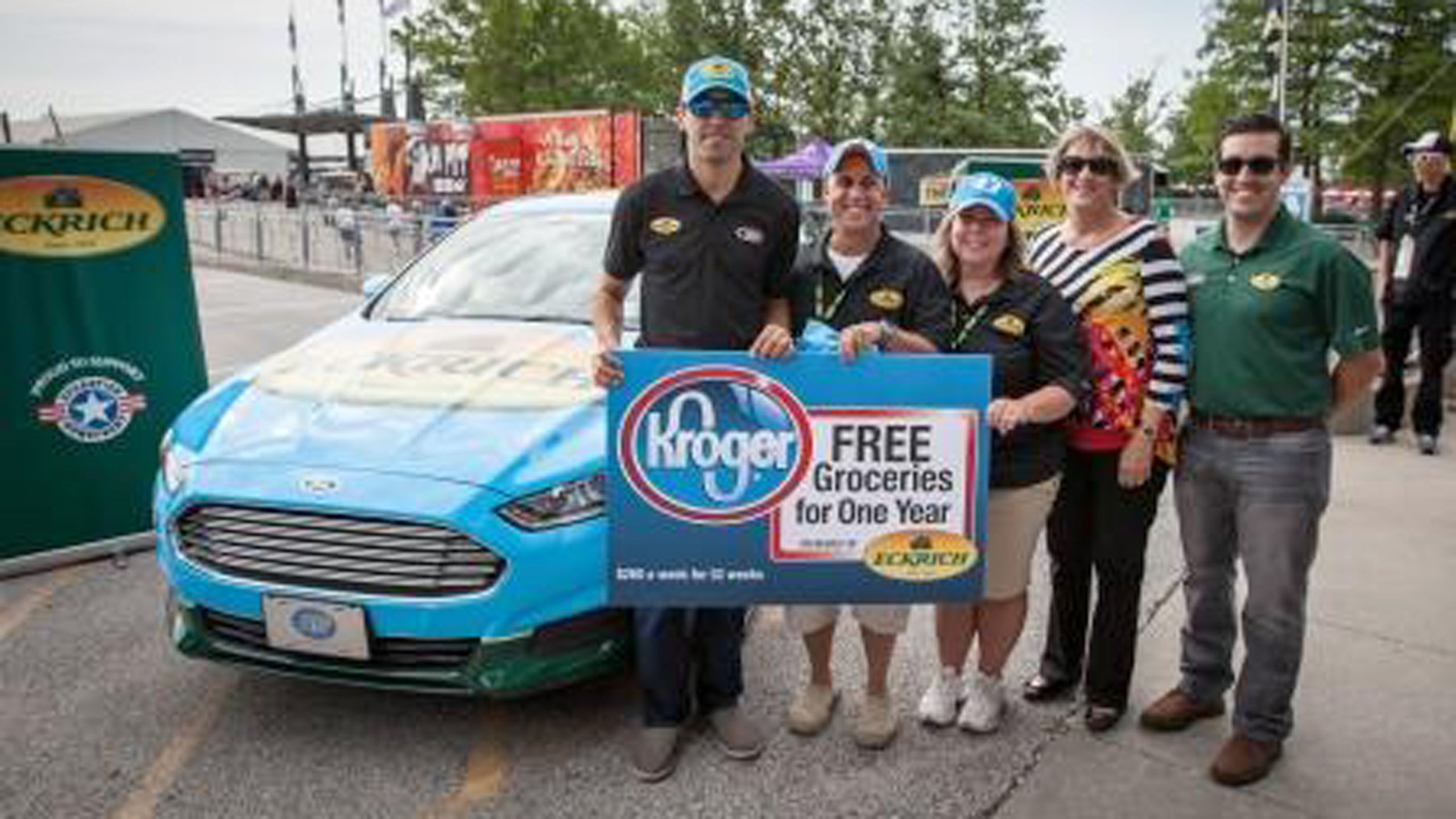 Aric Almirola, sponsor Eckrich present car to military family
BY foxsports • July 26, 2015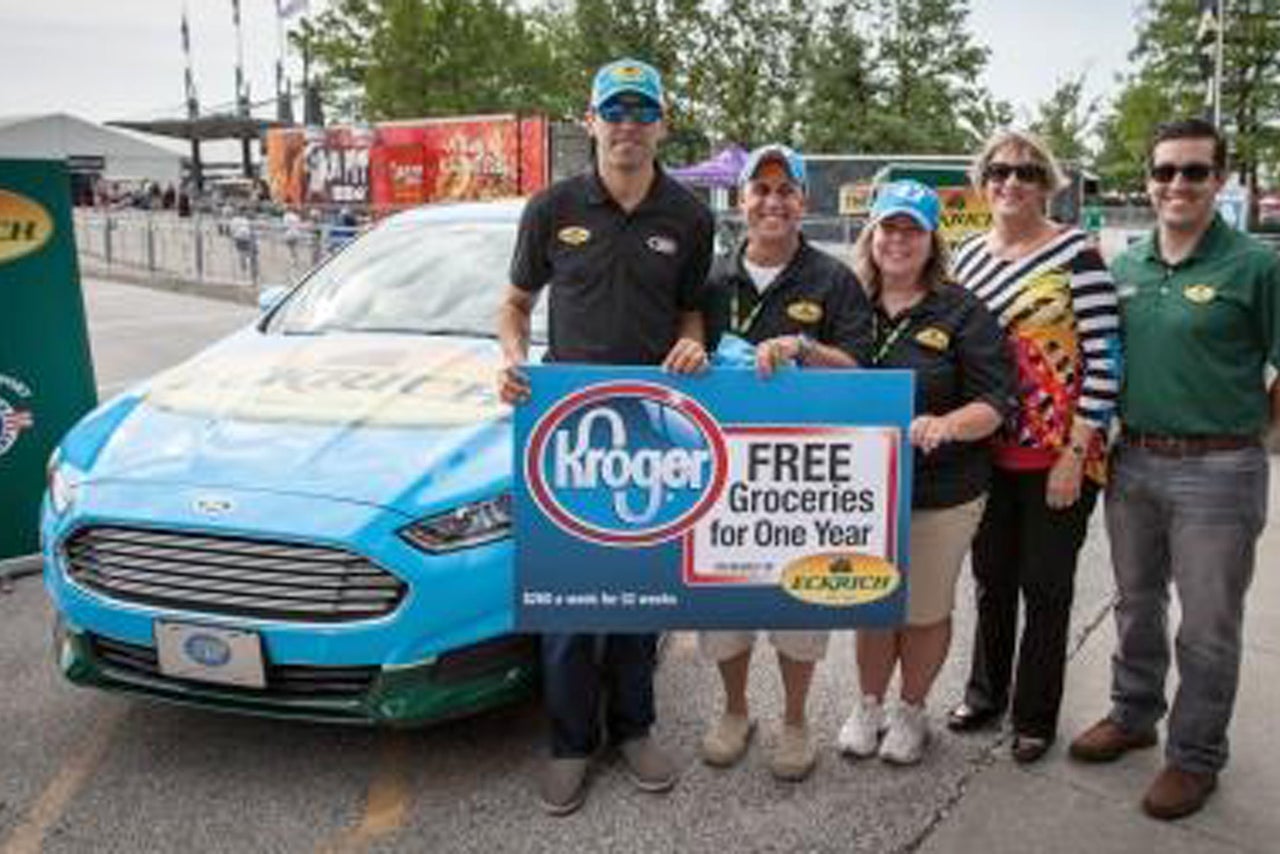 Personalized by Petty's Garage in Level Cross, North Carolina, the car features customized wheels, tires and a leather interior with the Richard Petty Motorsports logo stitched into the headrest and floor mats.
The best feature may have been what was in the backseat of the car, however.
It was there that Almirola unveiled a gift card to Luther and Stephani Martin for one year of free groceries at Kroger, courtesy of Eckrich.
Eckrich, the makers of smoked sausage and deli meats, partnered with Almirola and Kroger to thank the Flora, Indiana, military family for their sacrifice. The Martins were honored Saturday morning during a news conference at IMS and were to be VIP guests of Almirola and the Richard Petty Motorsports team the rest of the weekend.
The new car and groceries are part of the commitment by Eckrich to honor, thank and support military families through its partnership with Operation Homefront, a national nonprofit that provides emergency financial and other assistance to the families of service members and wounded warriors. Eckrich, in its fourth year of supporting Operation Homefront, recently surpassed $1 million in monetary donations since the start of the program in 2012.
"This new car is really cool, and it's a wonderful gift by Eckrich for the Martin family," said Almirola. "We've been honoring military families together for the past four years, and each time it's so much fun to see their reaction. We're excited for the Martins to spend the weekend with our race team and be treated to the full race experience."
Luther Martin served in the Army for 17 years and was a staff sergeant before medically retiring in 2011. He honorably served as an ammunition specialist during four tours in Iraq. Martin returned home with multiple physical injuries, and now wife Stephani participates in Operation Homefront's Hearts of Valor program as his full-time caregiver. Having transitioned back into civilian life, Martin spends the majority of time with his wife and three children and enjoys being outdoors camping and fishing.
"I'm a little lost for words," he said. "I was just told that we were coming to the race track today, but we had no idea that we were going to get a new car and free groceries. I'm really thankful and humbled. I can't thank Eckrich, Aric Almirola and Kroger enough for making this a great day."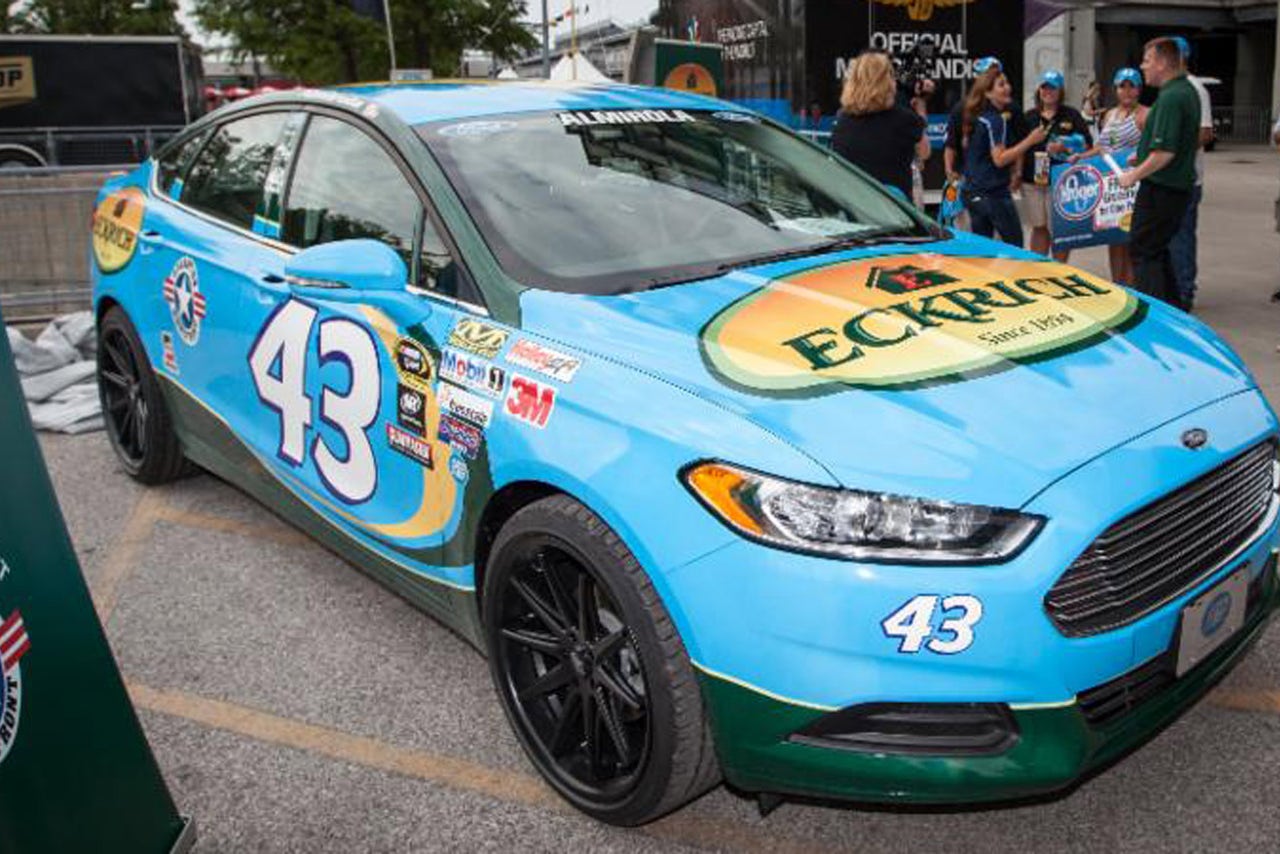 A deserving military family will leave Indianapolis Motor Speedway with this new set of wheels.

---
---