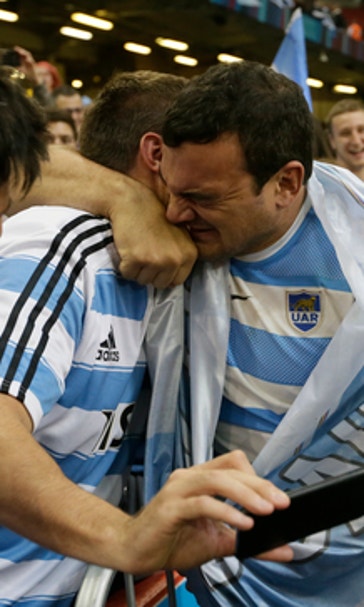 Argentine union stacks new Super Rugby team with Pumas
BY foxsports • February 19, 2016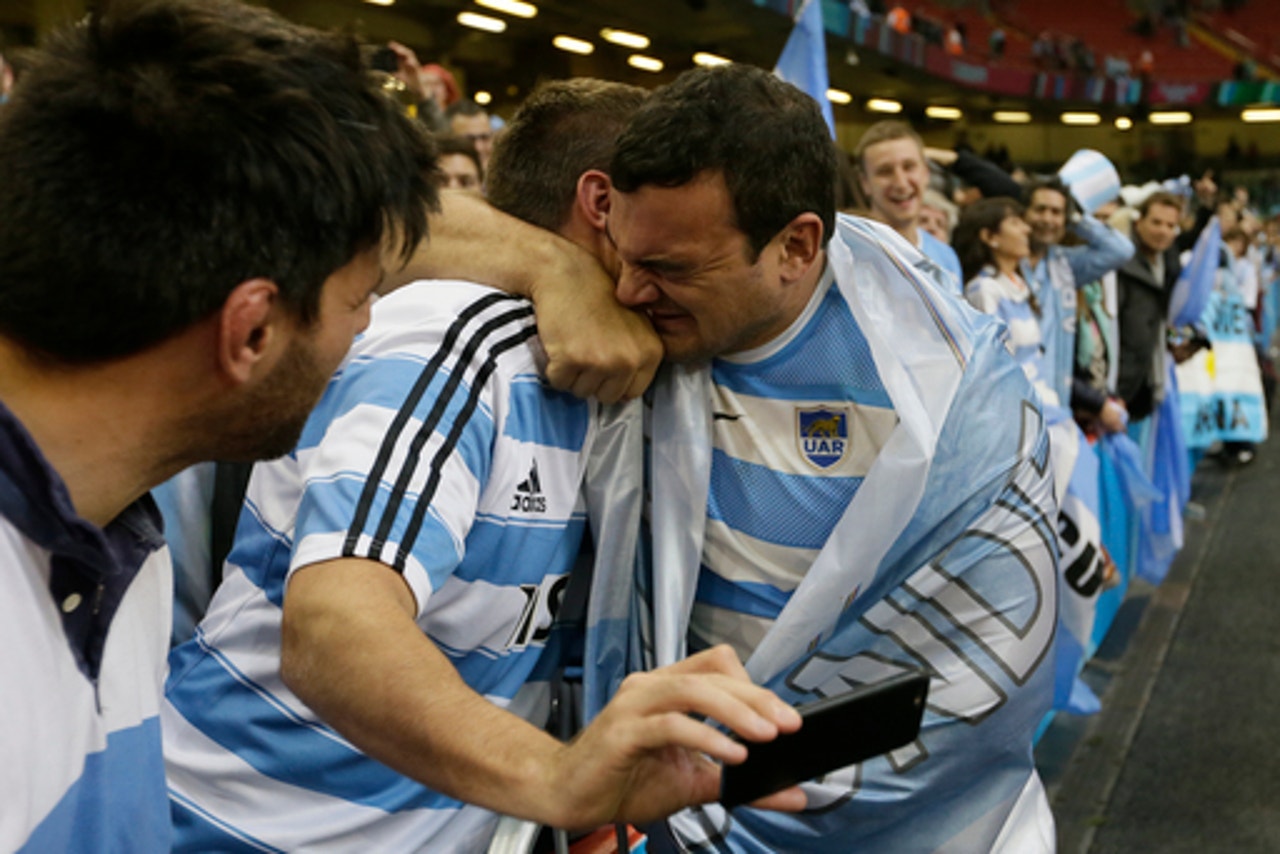 BUENOS AIRES, Argentina (AP) Despite an unavoidably hectic travel schedule, Argentina's stocks in world rugby are expected to climb further through the addition of a team in this year's expanded Super Rugby competition.
While the Jaguares will easily be the most remote of the 18 clubs in the tournament, the new team will bring a boost in match time together for the country's best players. The Argentine Rugby Union (UAR) hopes this, plus more chances for youngsters to see the homegrown stars regularly in action, will bring long-term benefits for the country.
Instead of playing for more lucrative contracts in Europe, most leading Argentine players will now stay at home to play for the Jaguares, after a new ruling that the national squad will be chosen only from players competing in Super Rugby.
Powerful unions such as New Zealand, Australia and England have similar selection policies but have been able to pick from a more established talent pool, helped by professional club structures. Japan has another new team in Super Rugby, but also runs a professional domestic league.
While club rugby remains amateur in Argentina, the UAR has managed to sweeten the deal for its best players to play in Argentina, helping ensure 23 of the Pumas 32-man squad from last year's World Cup - where Argentina lost to Australia in the semifinals - have been signed to the Jaguares.
''If you don't use your best players to face a competition as tough as Super Rugby, you will never progress,'' said Agustin Pichot, Argentine representative for World Rugby and for SANZAR, which runs the competition. ''UAR can't pay as much as they pay in Europe, but we offer pretty good contracts for Argentina standards.''
The Argentine union has called in several experienced players from Europe including Agustin Creevy (Worcester Warriors), Juan Martin Hernandez (Toulon), Nicolas Sanchez (Toulon) and Juan Manuel Leguizamon (Lyon).
''My decision was based 100 percent on continuing to play for the Pumas'', said Sanchez, top scorer in last year's World Cup in England.
The rise of young stars who were already professionally attached to the UAR, such as wing Santiago Cordero, lock Tomas Lavanini and flanker Pablo Matera, is expected to compensate for the absence of emblematic veterans like Juan Martin Fernandez Lobbe (Toulon), Marcos Ayerza (Leicester Tigers), Marcelo Bosch (Saracens) and Juan Imhoff (Racing Metro), who opted to remain in Europe.
The combined seasons for the Pumas and Jaguares includes three tours to South Africa, one to New Zealand and Japan, one to New Zealand and Australia and two to Britain. And that's if the Jaguares don't make the eight-team playoffs.
''This is something entirely new for us. It's a great opportunity, but also a massive challenge'', said Felipe Contepomi, one of the Jaguares' coaches. ''We have to make as few mistakes as possible and learn from them in order to avoid them next season. We are confident we have chosen the right path.''
Greg Peters, the New Zealand administrator brought in as UAR general manager for the Jaguares, said the new side should boost rugby in Argentina.
''Now the vast majority of players have stayed in Argentina and we have 12 international home games a year among Super Rugby, test matches and the Rugby Championship. There are much more opportunities for fans to see their heroes,'' said the former SANZAR CEO.
''This creates an aspirational pathway for young players that didn't exist before. Youngsters can consider playing professionally and aspire to be rugby heroes. And you don't need to leave the country.''
Tomas Cubelli (ACT Brumbies) and Tomas Leonardi (Sunwolves) are also eligible for the Pumas selection as they play in Super Rugby.
---