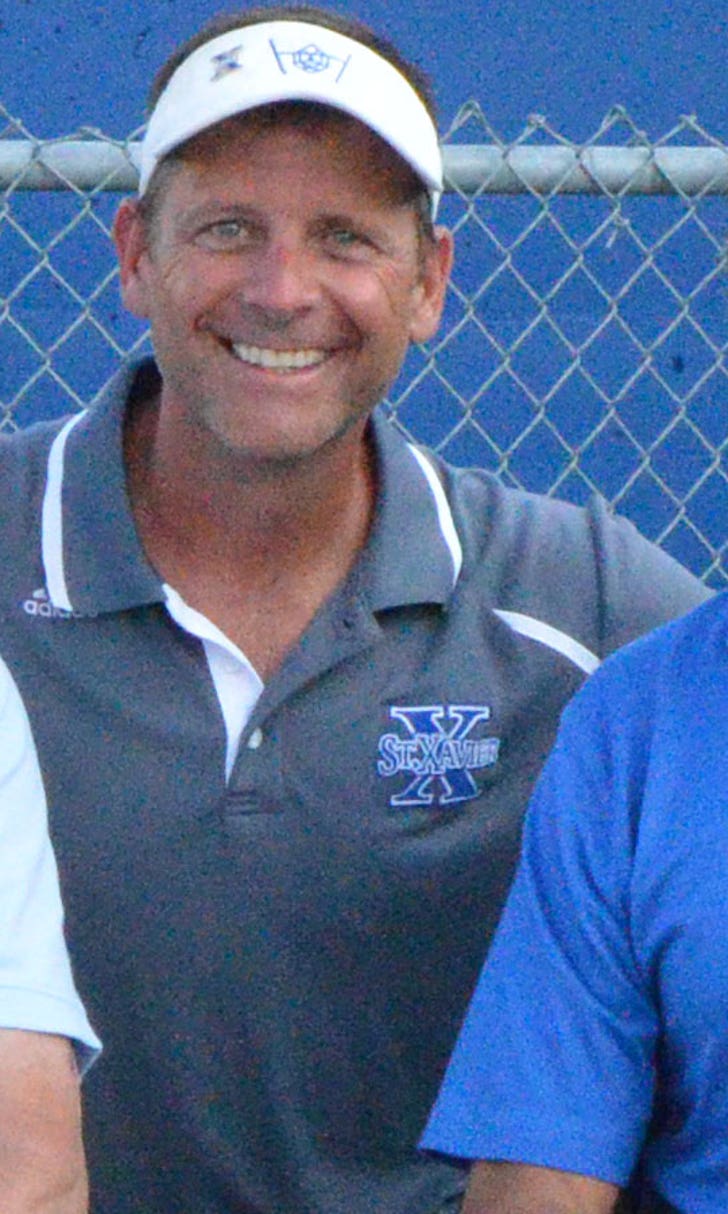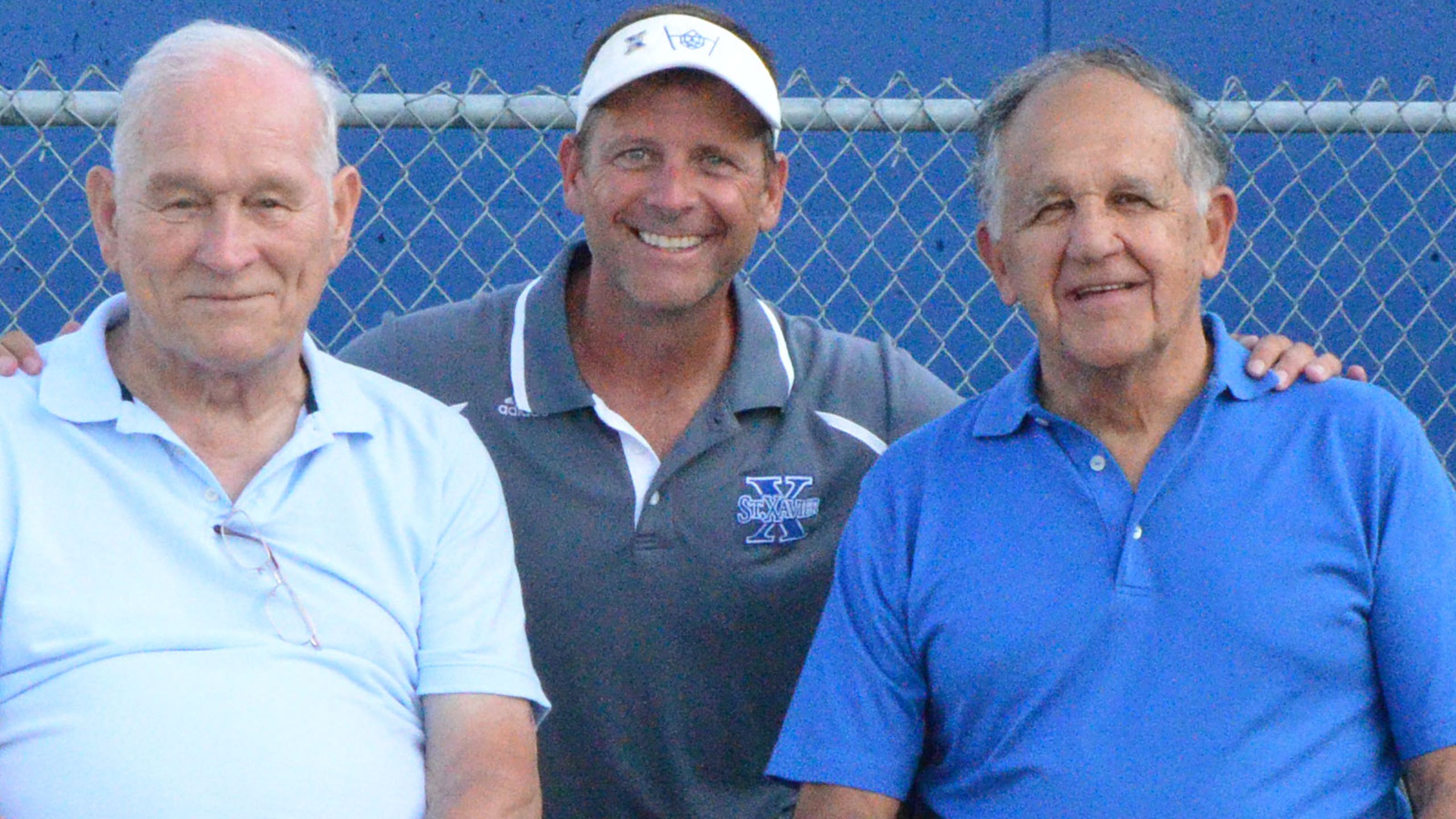 Architect of St. Xavier football passes away
BY foxsports • December 17, 2014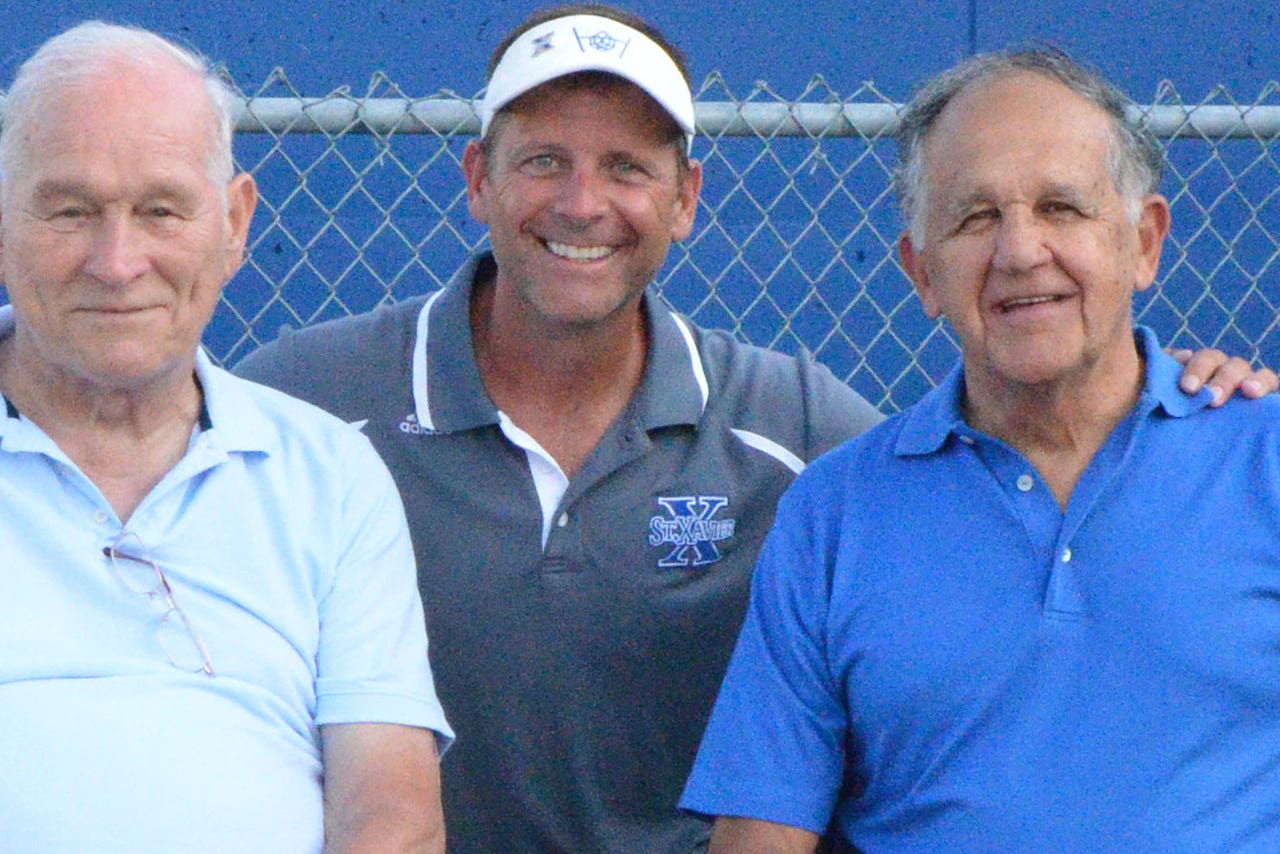 CINCINNATI -- The memory of a fall day in 1996 is seared into the minds of Rocky Boiman and Steve Specht. Boiman was a junior on the St. Xavier High School football team. Specht was an assistant coach for the Bombers. He had been an assistant at his alma mater before, in 1993, but left to try his hand in the business world.
Specht got a call from his old coach, his old boss, Steve Rasso, after Specht had been gone for three years. The call was telling Specht of a job opening at St. Xavier, a job as an English teacher and an assistant football coach. Rasso knew Specht wasn't happy in his then-current career and offered him a chance to return to his roots.
"It was like God intervening in my life," said Specht of the phone call. He accepted the opportunity.
So there was Specht out on the practice field behind the private Jesuit school in the north central Cincinnati suburb of Finneytown just watching as a few -- well, maybe more than a few -- players who were already late for the start of practice began meandering out from the locker room.
"They were walking," said Specht. "They weren't jogging out, they were walking. You could see it from afar. You knew this was not going to be good for these guys."
Boiman wasn't one of those straggling players but he was part of a team that was going through what would end up a 2-7 season. There wouldn't be much practicing on this day.
"We were losing and there wasn't great leadership and we had a practice where we basically ran laps for two hours," recalled Boiman. "Coach Rasso didn't care. He figured you guys haven't figured this out, so we're going to help you figure it out. It was just a poignant lesson. I just remember that being a kind of moment where he's saying if you don't want to be here then just leave, we don't need you, but if you are going to stay we're going to build something special here."
Steve Rasso built something special at St. Xavier over 26 years as the head of its football program, a program he turned over to Specht. A program that has turned out a lot of Rocky Boimans, whether or not they ever reached playing the game at the level of Notre Dame or the NFL as Boiman did.
Steve Rasso passed away Tuesday at the age of 76. He had been recently diagnosed with cancer.
"From my perspective I'm 14 years old and he's the head football coach at St. Xavier High School," said Specht on Wednesday. "He's been an integral part of my life in so many ways: as a coach, as a teacher, as a mentor, as a father figure, the whole nine yards so for me it was just an incredible sense of sadness when I heard that because of what he's meant to me personally. I can speak for days on what he's meant to the community, what he's meant to St. Xavier High School, to high school football, to the game itself, to the thousands of lives he's impacted but if you ask me that one question, it's just an incredible sense of sadness and loss."
Rasso won 189 games with the Bombers out of the 249 games he won in his total of 36 seasons as a head coach. He had coached at Covington (Ky.) Catholic, La Salle and Mariemont in the Cincinnati area before settling in at St. Xavier. Cincinnati high school football was dominated by Moeller and Princeton, programs run by legendary coaches Gerry Faust and Pat Mancuso, when Rasso arrived at St. X.
By the time he retired after the 2003 season, Rasso's teams won six championships in the GCL, made 11 playoff appearances and finished as the Division I state runner-up on three occasions -- in 1992, 1998 and 2001. He was named the the GCL Coach of the Year six times. He was the 1992 Ohio Coach of the Year and the 1992 and 1999 Cincinnati Coach of the Year. He was inducted to the Ohio Football Hall of Fame in 2005.
Those are all accolades that had to be researched and discovered because no one was talking about that part of Steve Rasso's life on Wednesday.
"Steve was a great coach, he was a great person and I think Cincinnati high school football is better because Steve Rasso was a part of it," said Vince Suriano, who now is the director of high school and player relations for the University of Cincinnati program but first met Rasso when Suriano was coaching at Anderson High School.
"In the years that I coached against him, the St. X-Anderson rivalry was very intense. He was a gentlemen. His teams were very well-coached I enjoyed being around Steve. As intense as our rivalry was there from 1992 to 2000 we were always friends. I enjoyed talking to him at coaches' association meetings. He was very cordial, a very classy man and a very good football coach."
Chuck Kyle's teams at Cleveland St. Ignatius handed St. Xavier two of its three state title game defeats, in 1992 and 2001, but the two Jesuit schools are now fixtures on each other's annual schedules. St. Xavier beat St. Ignatius 20-17 in what turned out to be Rasso's penultimate game.
"I can remember when we started playing, we were winning some championships, and you could see through Steve's effort Xavier was building towards that, building to the team, to the program that they are," said Cleveland St. Ignatius head coach Chuck Kyle. "Steve was doing it the right way, the honorable way, and you could tell that the kids wanted to play hard for him. That, to me, is the key idea. The kids know that Steve cared, and if kids realize that the coach cares then they care and they play hard."
Doug Ramsey took over as the head coach at Elder, one of St. Xavier's fiercest rivals, in 1997.
"I remember the first time that I had to meet for the GCL All-Stars on the Sunday after the season was over and I go in the room. I'm a pretty young guy and there's him and (Moeller head coach) Steve Klonne," said Ramsey. "You're a little intimidated. These are guys that have had so much success but (Rasso) never acted that way. I think that's something you could always take from him, that no matter what his success was he was always the same kind of guy. I don't think his success ever went to his head. I think that's something guys can learn from as well."
Rasso was a three-year varsity football letterman starter at Bishop Duffy High near Niagara, N.Y. and a three-year letterman at UC, where he graduated in 1960 with a degree in education. He began coaching as an assistant at Cleveland Cathedral Latin in 1962 but when he returned to the Cincinnati area he earned his Master's in Education in 1968 from Xavier.
Rocky Boiman would go on to play in the NFL from 2002-09, including winning a Super Bowl ring as a member of the 2006 Indianapolis Colts. He was a Notre Dame captain his senior season in college. He was the Southwest Ohio Player of the Year, GCL Player of the Year, All-City Player of the Year, and an All-State first-team selection as a senior at St. Xavier.
His senior team bounced back from that 2-7 record of 1996 and reached the Division I Region 4 final against Moeller, where it ended a 9-3 season with a 23-20 defeat. Boiman said that before that season began, Rasso brought him into his office to discuss a team-wide change in attitude for 1997.
"He said we need a term, a phrase, to get this thing back together but it has to have the word 'We' in it. No 'I's' but 'We'," said Boiman. "So we came up with the term 'We are back' with 'We' in quotation marks. I still have that T-shirt I'm sure somewhere in a box. That was our motto. The things that happened last year were not the way it was going to go. But now the right guys are here, the right leadership and the right attitude is here, so 'We' are back. That's exactly where we wanted to build and that entire year we had a great year. Things really kind of formulated off that one practice and then it was an explosion. It carried the whole team."
St. Xavier has won outright or shared seven GCL titles under Specht, been to the postseason 10 times, winning three regional titles and two state championships. When he first took over, Specht was constantly calling Rasso about this and that, about how to deal with parents, how to deal with the media, what equipment to order.
It's all of the other things assistant coaches don't have to concern themselves with. With Rasso's guidance, Specht says he figured things out. He still keeps a notebook with lessons learned and advice gained from his former coach, mentor and friend. He still references that notebook.
"All of my successes, all of St. Xavier's successes since he retired, make no mistake about it -- this is his blueprint," said Specht. "I haven't wavered from anything. Everything that we do now I learned from Steve Rasso. It was integral in my development and my growth as a coach but it hasn't changed from the blueprint that he drew up and the program that he built.
"I'm the product of Steve Rasso."
---