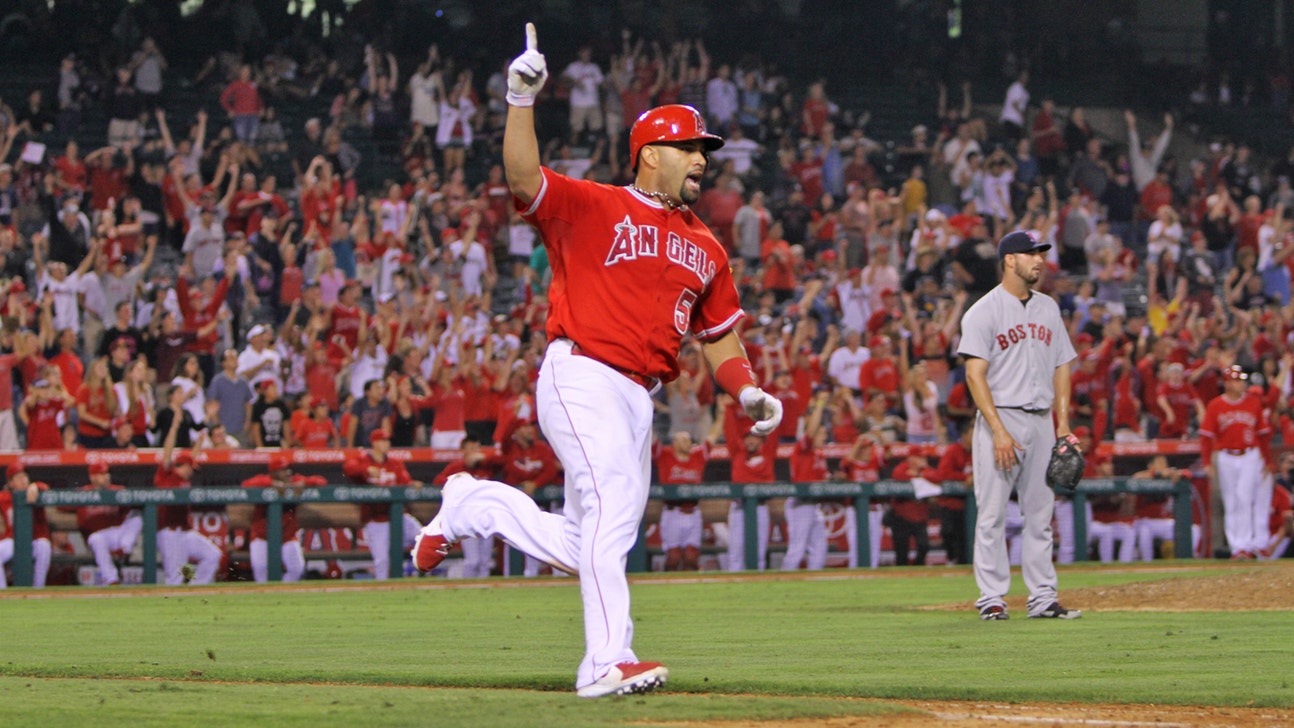 Angels top Red Sox in 19 innings behind Pujols' game-winning HR
Published
Aug. 10, 2014 3:56 a.m. ET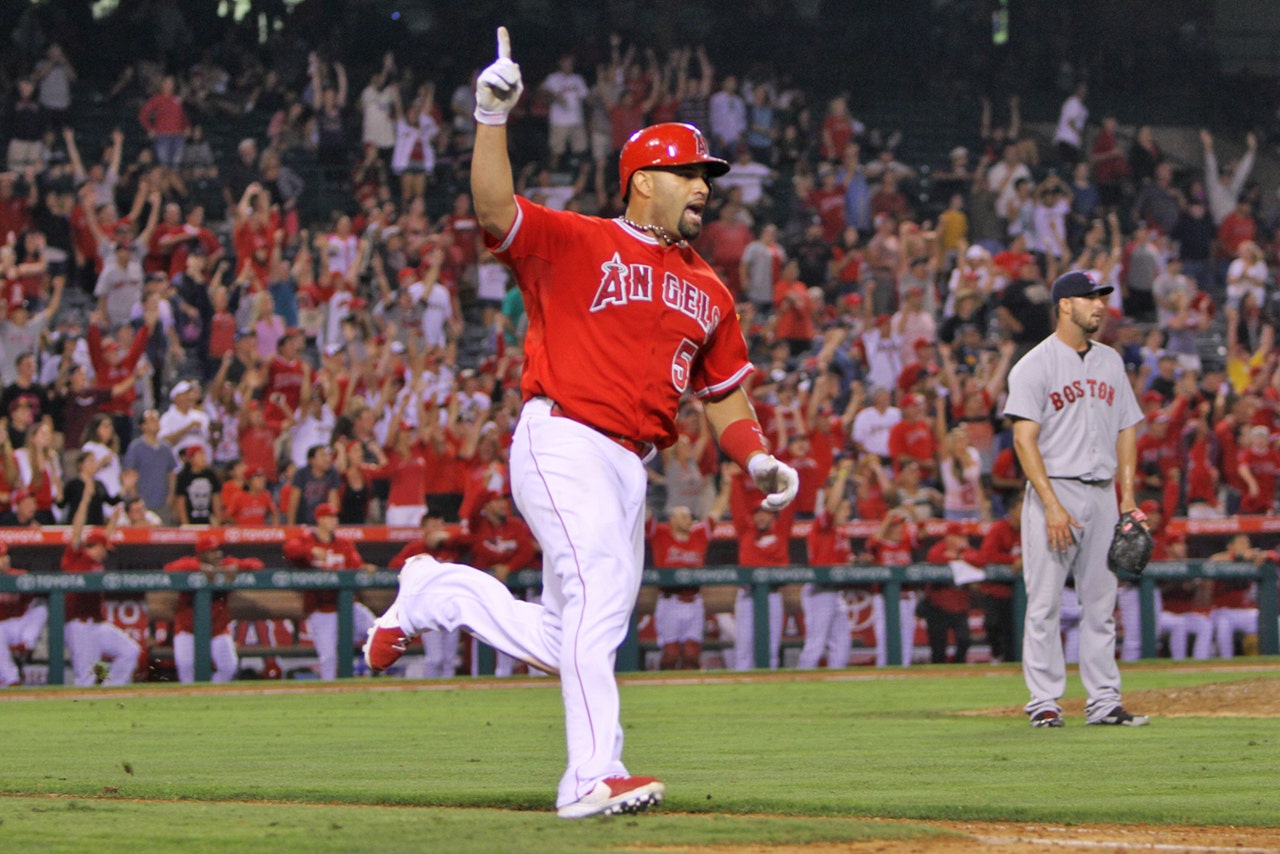 ANAHEIM, Calif. --€" Albert Pujols homered leading off the 19th inning, and the Los Angeles Angels outlasted the Boston Red Sox 5-4 on Saturday night in the longest game in the major leagues this season.
Pujols' 514th career homer and 22nd of the season came on a 3-2 pitch from Brandon Workman (1-6). The towering drive disappeared into the seats above the 18-foot wall in right-center.
Boston manager John Farrell made a replay challenge, claiming there was fan interference, but the home run stood.
The Angels had run out of relievers, so Matt Shoemaker (10-4 came in and retired all nine batters he faced to get the victory.
The Angels tied the game in both the eighth and 14th innings.
After David Ortiz gave Boston a 4-3 lead in the 14th with a sacrifice fly, the Angels loaded the bases with none out against Junichi Tazawa.
Mike Trout drove in the tying run with a fielder's choice grounder that scored pinch-hitter Chris Iannetta, who opened the inning with a double. Josh Hamilton struck out with runners at second and third.
Clay Buchholz, who gave up seven runs in each of his previous starts and threw a season-high 114 pitches last Sunday against the Yankees, took a 3-2 lead into the eighth. But Trout drove the right-hander's 115th pitch into the seats in right-center with one out for his 26th home run, and just his second in 17 games.
Five days after beating the Dodgers 5-0 for his first major league shutout, Angels starter Garrett Richards took a no-hitter into the seventh inning before Dustin Pedroia broke it up with a leadoff single. It was the first of three straight hits, followed by two infield errors that helped Boston pull ahead 3-2.
Until then, Richards hadn't allowed an unearned run all season. The 26-year-old right-hander from nearby Riverside was charged with three runs€ --" one earned€ --" and three hits in 6 2-3 innings in his first career start against Boston.
TRAINER'S ROOM
Red Sox: Catcher David Ross, who hasn't played since Aug. 1 because of plantar fasciitis in his right foot, appears on course to be activated on Aug. 17 when he is eligible to come off the disabled list.
Angels: reliever Joe Thatcher, who has missed seven games with a sprained left ankle, isn't expected back from the DL until the Angels host Oakland in a pivotal four-game series from Aug. 28-31.
ON DECK
Red Sox right-hander Rubby De La Rosa (3-4, 3.43 ERA) opposes Angels lefty Hector Santiago (3-7, 3.84 ERA) in the series finale Sunday. Santiago lost both of his starts against Boston last year while pitching for the Chicago White Sox.
---