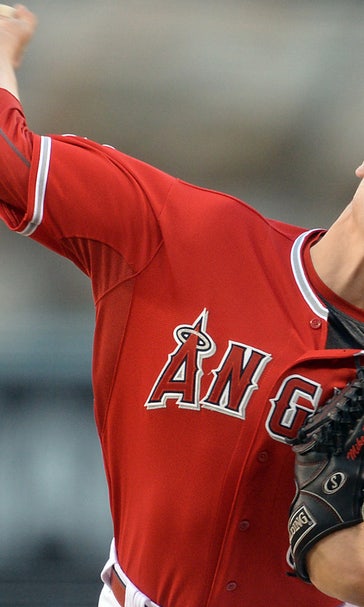 Angels' Mike Morin's stint has calmed down following hectic start
May 7, 2014

ANAHEIM, Calif. -- If you ask Angels reliever Mike Morin, it's been an "incredible" 10 days with the big club since being called up from Triple-A Salt Lake City.
It's been a lot less hectic than how it first started.
When Morin learned he was getting called up, the Bees were in Reno.
After the game he was told he was going to be meeting the Angels in New York for the finale of their three-game series with the Yankees.
Excited, Morin got back to the hotel, packed, and made all the calls he needed to spread the exciting news about his callup.
By the time he got to bed, it was 2 a.m. Morin snuck in a quick nap before he had to leave at 4 a m.
Leaving Reno on his way to Newark, New Jersey, Morin had a layover in Salt Lake City. The flight from Salt Lake City to Newark was delayed two hours.
By the time he landed in Newark, he was extremely pressed for time with around 90 minutes to go before the start of the game.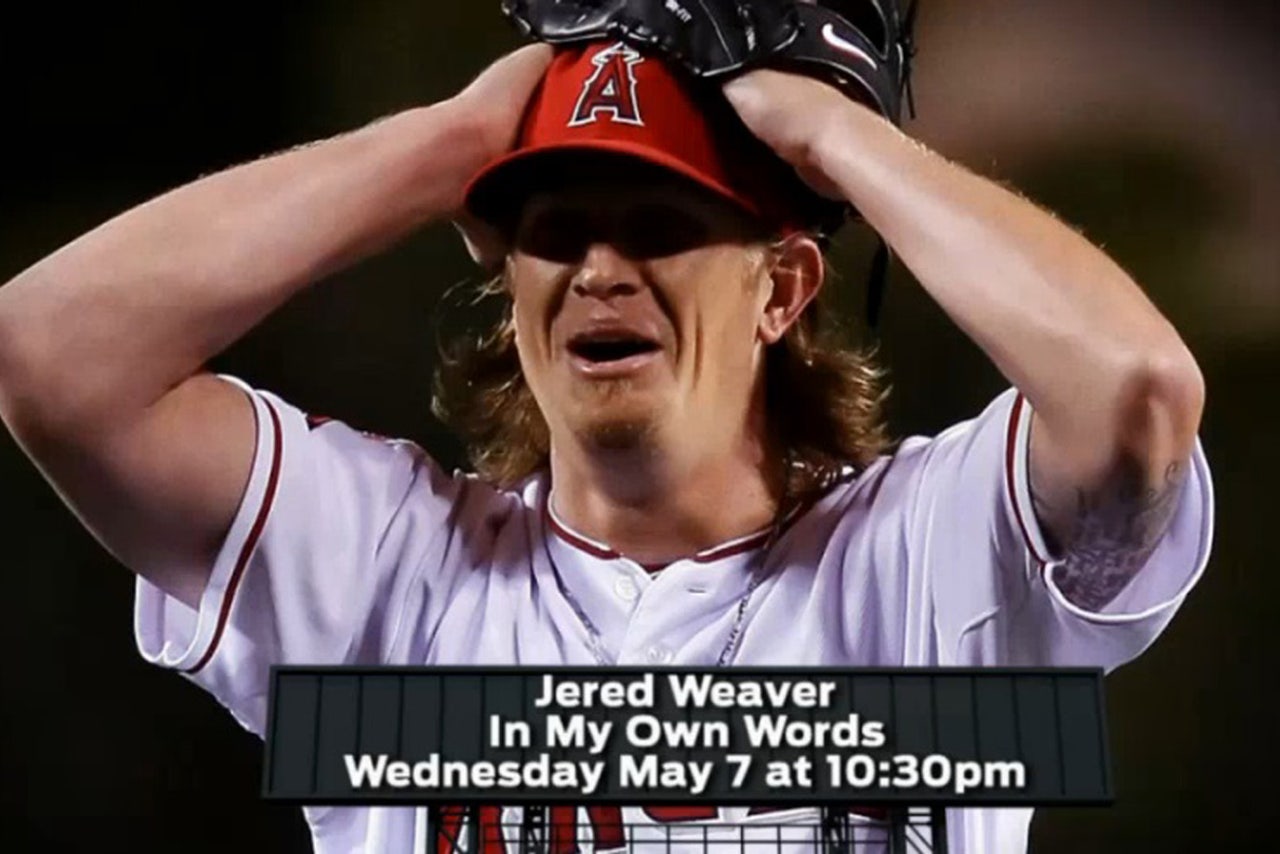 Jered Weaver: In My Own Words teaser
"I get off of the plane, sprint down, grab my bags, find the first taxi," Morin recalled.  
It ended up being a game of hurry up and wait. Morin was caught in heavy traffic trying to make his way into the Bronx.
By the time he arrived at Yankee Stadium he estimates it was no more than 45 minutes before the scheduled  8 p.m. local start. He only made it with that much time to spare thanks to his cab driver, he says.
"It was a Sunday night but the traffic in New York by the bridge was just outrageous, so props to the cab driver because he was wheeling in and out," Morin said. "He got me there about as fast as he could possibly get there.
"He didn't even have it on his GPS. I told him 'I need Yankee Stadium.' It's a good 30 miles away from Newark. He was bobbing in and out of traffic, side roads, (and) he was wearing a Yankees hat so, probably, not the first time he'd driven to Yankee Stadium, but props to him."
Morin didn't get to pitch that night but recalled after the National Anthem being played having a chance to sit down, take a deep breath, and take it all in acknowledging that he, indeed, was in the big leagues.
The Angels lost that night, 3-2 and hopped on a charter flight that arrived in Southern California at 5 a.m. Just your standard 25-hour day for Morin.
His stint, so far, has been a lot less hectic than the hours that came immediately after he was called up. He's made three appearances with the Angels -- all coming on this current homestand. He's pitched 3 2/3 scoreless innings, allowing two hits, walking one, and striking out four.
Angels manager Mike Scioscia likes what he sees.
"After his first outing, I think, he got his feet on the ground," Scioscia said. "I think he's gaining confidence every time. I think his stuff looks very, very good. Hopefully, as he gets more opportunities he'll show us if he's moving in the direction that we need him to move but we're very confident that he's going to be the type of reliever that's going to be important to us."
---