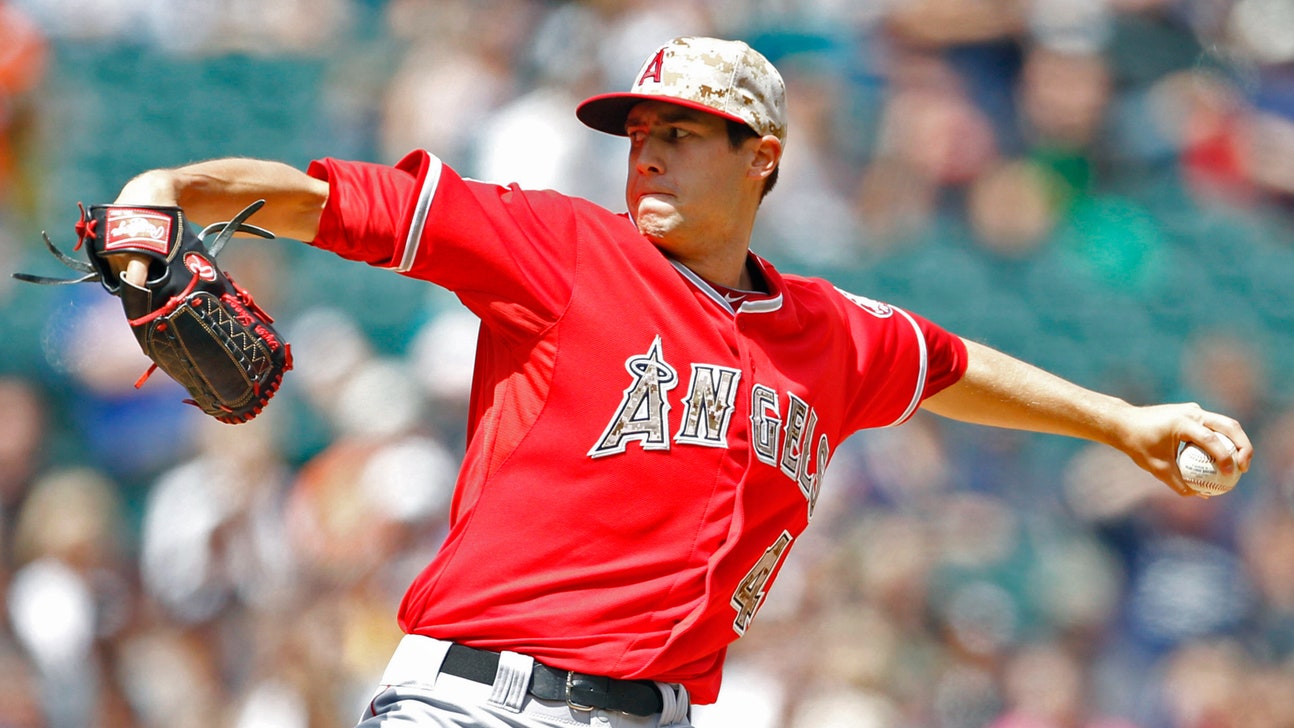 Angels LHP Skaggs (elbow) needs Tommy John surgery, out for season
Published
Aug. 10, 2014 3:20 p.m. ET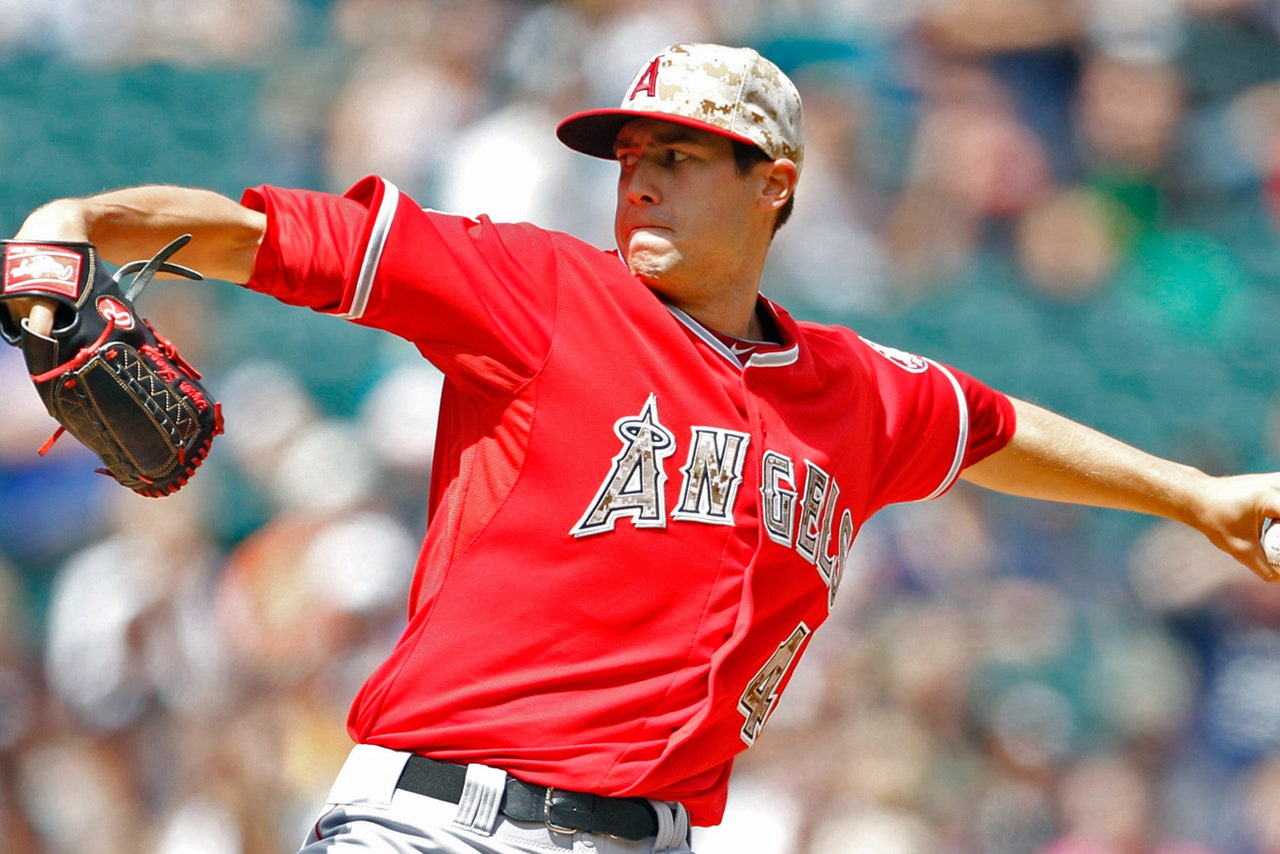 The Los Angeles Angels' pitching staff took another blow Sunday when it was determined that left-handed starter Tyler Skaggs would undergo Tommy John surgery and miss the rest of this season and likely all of next.
Skaggs last pitched July 31, leaving the mound early with elbow discomfort, despite having held the Orioles scoreless through 4 and 1/3 innings. He underwent an examination in Tampa and was diagnosed with a flexor tendon strain and was put on the 15-day DL.
Earlier this week, Skaggs told reporters in Los Angeles that he was seeking a second opinion but was confident that he would return by the end of September. But that second opinion revealed a torn ulnar collateral ligament, and manager Mike Scioscia told the media Sunday morning of the diagnosis. 
The recovery time for Tommy John surgery typically is one year, but it varies greatly from person-to-person based on past injury history and the extent of the damage to the UCL.
"Usually the time on these things for a guy to be fully functioning is a solid year," Scioscia said. "You don't rehab to a schedule with these things. Whether it's the end of next year, I don't know. We'll just the let the rehab and the surgery go and he'll just let us know when he's ready."
Skaggs, the Angels' first pick of the 2009 draft, was 5-5 with a 4.30 ERA, 1.21 WHIP and 86 strikeouts in 133.0 innings pitched this season. He had proven himself as a reliable fourth starter. It was his second trip to the DL this season as he previously went down with a hamstring strain in June. 
Sunday's starter Hector Santiago and the struggling C.J. Wilson now are the only left-handers with the club. RHPs Vinnie Pestano and Caleb Clay have been called up from triple-A Salt Lake, but both will be in the bullpen, significantly thinning the depth of the rotation.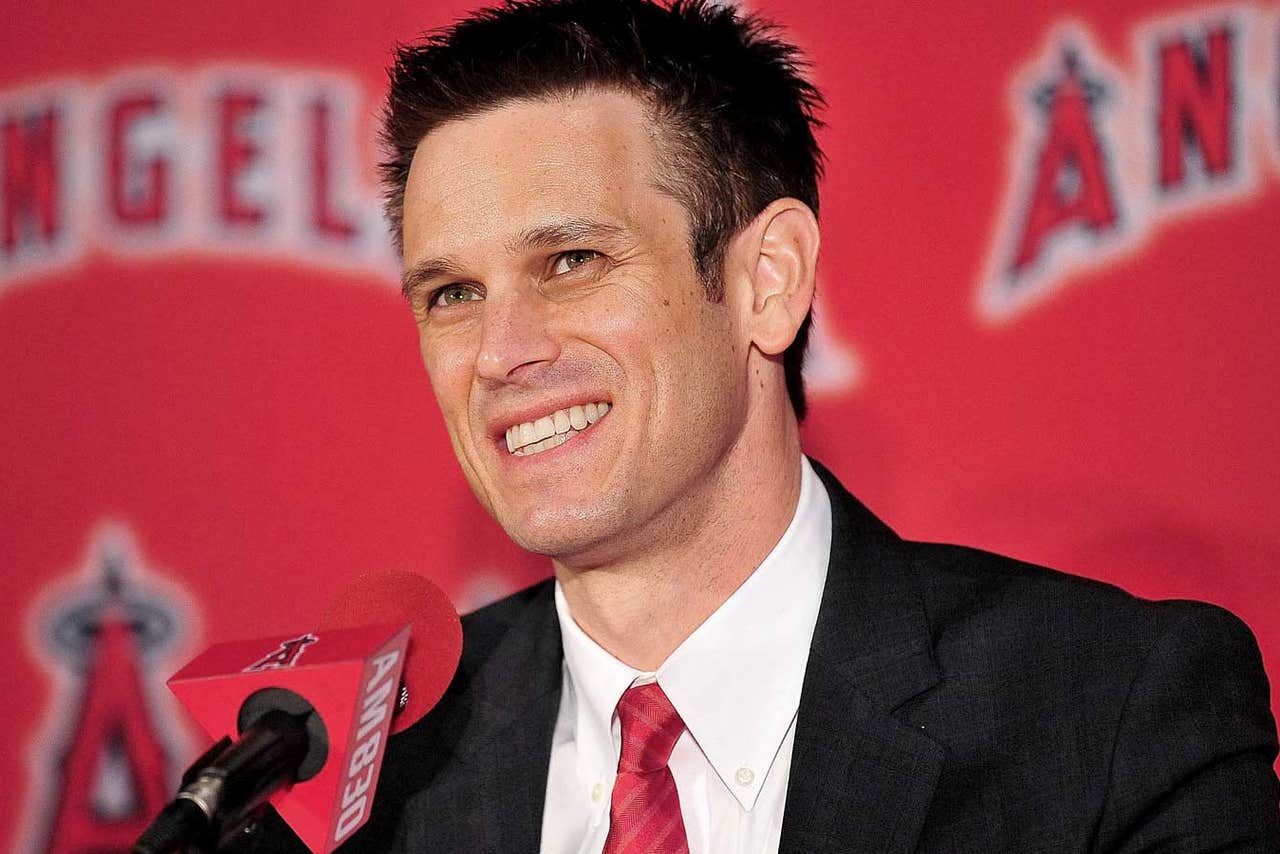 Jerry Dipoto says Angels building bullpen for long-term success.
"I think between now and the end of the season we will look into who's six, seven, eight in our organizational depth chart," Scioscia said. "But I think we're confident in the fact that with our club here, they'll keep is in games and gives us chances to win."
Skaggs will be the 28th pitcher to have the surgery that was made famous by the former pitcher of the same name, as well as late Angels team doctor, Dr. Lewis Yocum. He's also the second Angel to undergo the procedure this season, as LHP Sean Burnett currently is rehabbing from a torn UCL. 
As the number of players undergoing the surgery at all levels of the game has greatly increased, the surgery has become somewhat routine. It's a temporary blow for both the Halos and their burgeoning young pitcher, but Scioscia said there's no reason to think that Skaggs won't return to old form.
"It's a career-saver," Scioscia said. "I think out of all of the surgeries a pitcher can have, whether it's your shoulder or something else that could happen to your elbow, whether it's unstable or whether there's spurs and things that happen, Tommy John surgery is the most reliable with the most predictable outcome. And I think that's reassuring to pitchers to know that they'll get back to where they needed to be." 
---