Angels deal for Cuban infielder Roberto Baldoquin near completion
BY foxsports • December 10, 2014
The Los Angeles Angels haven't typically been big players when it comes to bidding on flashy Cuban prospects, but if it's the right fit at the right time, a signing is necessary.
The $8 million deal for Roberto Baldoquin, a Cuban shortstop who is thought to big league ready or close to it, was a right place, right time, right fit kind of deal.
"Roberto is a very well-rounded player," Angels general manager Jerry DiPoto said. "He can play all three infield positions, he's a gifted defender with soft hands, he's got plenty of arm-strength to move around the diamond and play anywhere. A very advanced feel in the batter's box for what a ball, what's a strike, using the middle of the field with a level line-drive stroke, he has power to lift. We feel like it's going to be a very even balance."
The 20-year-old, who played in Serie Nacionale, Cuba's top league, was granted a visa to come to the United States and finalize the deal with the Angels. Pending a physical, the deal is complete with a player who models himself after one of the game's greats and eventually could become a replacement for Erick Aybar at shortstop or Howie Kendrick at second base.
"He's a pretty advanced player. He's a confident kid who understands what he is and what he can do," DiPoto said. "He'' driven. In the model of his skill set, one of the questions we'll ask a lot of these players is, who do they aspire to be like? And I think one of the guys that he admires most is Derek Jeter. Which is not always the answer that you're going to hear from a young Latin American shortstop."
Baldoquin is currently in Miami and will go back to the Dominican Republic, where his family now resides, after his physical in the United States. Somewhat mysterious, there isn't quite as much information on him as there has been for some recent Cuban prospects. But DiPoto scouted him himself for three days, had assistant general manager Scott Servais spend time with him and a few of the Angels other top international scouts as well. 
According to scouting reports from both the Angels and Baseball America, Baldoquin has four above-average tools, The fifth -- speed -- is fringe at the moment, but a shortstop with a power bat doesn't come along every day, and his running can still improve.
"The tool that he doesn't have that would qualify as a solid average -- what we would grade as a 55 -- is his running speed," DiPoto said. "We don't see him as a flyer or a base-stealer, but we see him as a guy who has a chance to be a league average-plus bat, league average-plus power and an above-average defender who has a very great sense for how to play the game."
Baldoquin will start in big league camp, and his performance there will dictate what level he is assigned to.
"Once we get him here and get him under wraps, he'll start in the minor leagues this year and get his feet on the ground," DiPoto said. "He'll play this year at 21, so we'll let spring training and some of his off-season preparation define where he starts. But right now, we're thinking he'll start either at (High-A) Inland Empire or (Double-A) Arkansas. We're going to let him tell use when it's time to move."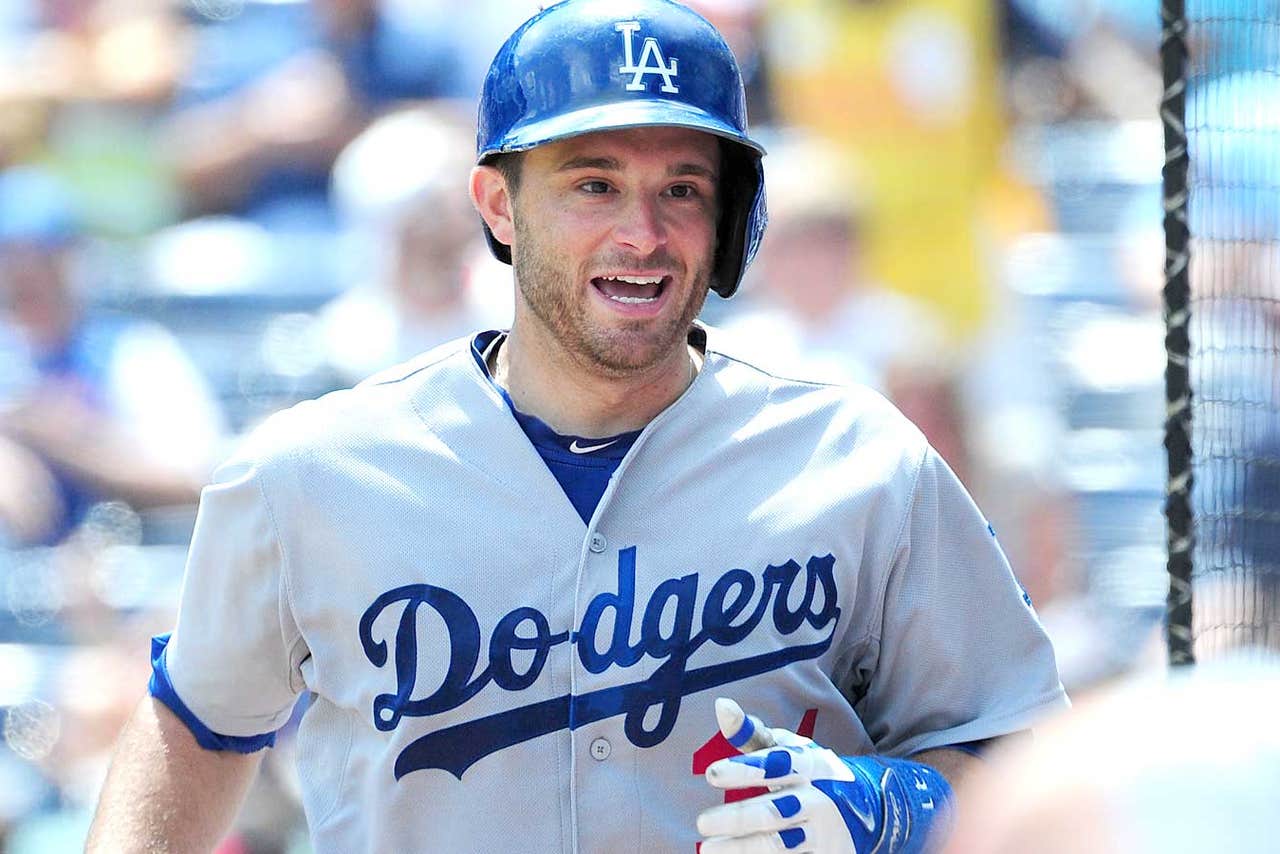 Angels acquire catcher Drew Butera from Dodgers
As for his timetable, there isn't much of a rush. Only 20 years old, DiPoto doesn't want to anoint him Mike Trout the Shortstop or anything else until the organization sees how he develops. But the future for Baldoquin and the Angels looks exciting.
"I have an opinion of what that is but I wouldn't want to pin that on him before he steps on a major league field yet," he said. "We want to be conservative. At the end of the day, we have Howie Kendrick, we have Erick Aybar, we have David Freese on major league club, we don't want to have this guy just sitting on the bench at the major league level... 
"We want to send him to a place where we will have him develop, continue to get his at-bats every day and put him into a situation where we aren't rushing things."
---