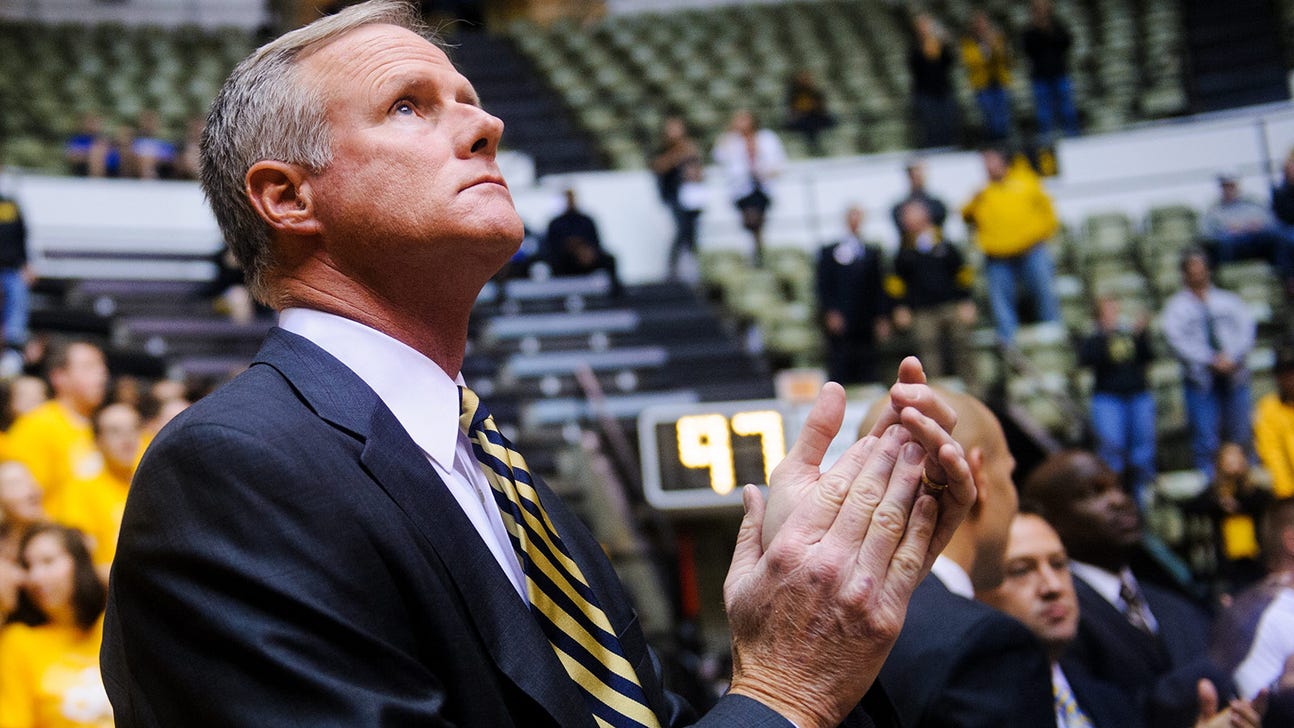 Anderson faces challenges in first season with Mizzou
Published
Oct. 30, 2014 6:15 p.m. ET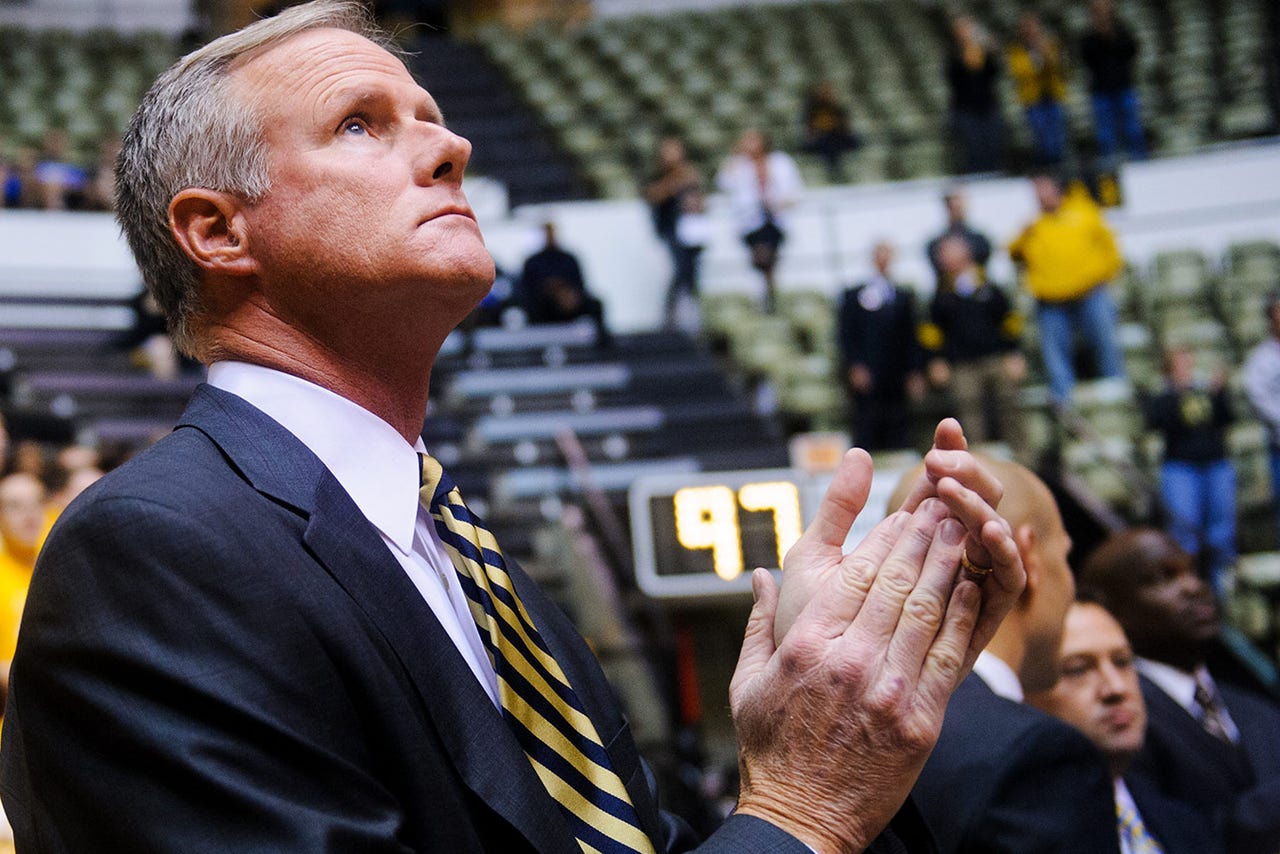 COLUMBIA, Mo. -- Kim Anderson came home to Missouri with a nod to the past.
Because a new scoreboard was being installed at the Mizzou Arena, the Tigers held their first media day just down the road at the old Hearnes Center. They opened the preseason there, too.
Nowadays, the Hearnes is the site for gymnastics and wrestling competition. But it's hard to forget this is where the program thrived, where Anderson was a star forward -- part of 77 victories -- and then a top assistant coach under Norm Stewart.
Anderson is making the jump to the SEC from Central Missouri State, which won the Division II title last season and was a consistent power at that level. Stewart remains a resource, and the old coach had some no-nonsense advice after watching a practice and then addressing the team.
"I won't elaborate, but he had a couple of guys he had kind of pinpointed that they maybe need to do a little bit better job," Anderson said. "So we'll see if they paid attention."
Players have heard plenty about Stewart's old-school ways and how they'd have been forever running stadium stairs to pay for errors made in practice or in games.
"It's brought up all the time," forward Ryan Rosburg said. "What coach Stewart would say, what coach Stewart would make him do. A lot of running."
The 58-year-old Anderson replaces Frank Haith, who departed for Tulsa after three seasons, the last ending the school's run of five straight NCAA tournament appearances. The pride of Moberly, Missouri hopes he can be a long-term fix for a program that keeps aiming high.
Missouri opens the regular season at home against UMKC on Nov. 14. The SEC slate starts Jan. 8 at home against LSU.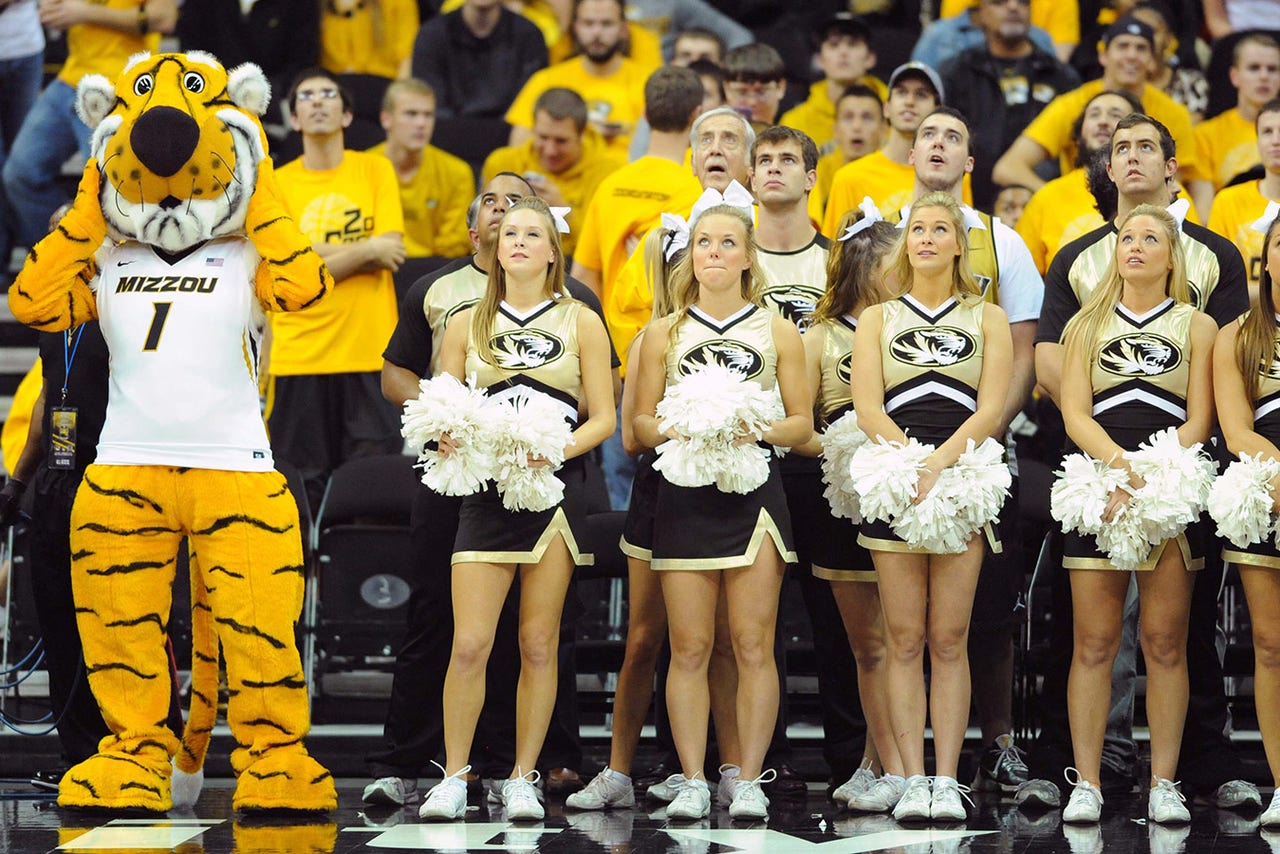 Lookin' good! Check out our gallery of SEC cheerleaders.
Things to watch for at Missouri:
LOW EXPECTATIONS 
The Tigers were picked to finish seventh in the preseason SEC poll. Last season, they tied for sixth. It's a reflection on past performance and roster turnover.
Results were inconsistent in last year's 23-12 season, plus Jabari Brown and Jordan Clarkson left for the NBA. Brown is starting for the Bucks and Clarkson plays for the Lakers.
The top returnees are forwards Jonathan Williams III and Rosburg, and guard Wesley Clark. Top recruits Jakeenan Gant and Namon Wright will need to contribute right away, and senior forward Keanu Post had some nice moments late in the season.
Missouri settled for the NIT last season after losing seven of its last eight in the regular season, and Anderson said he'll be evaluating the rotation for a while.
"When we start playing games, leading scorers and stuff will emerge," Rosburg said. "But if you ask me know who it's going to be I honestly couldn't tell you. I think it could be 3-4-5 different guys."
MAN FOR THE JOB
Anderson was NABC national coach of the year after leading Central Missouri State to a 30-5 record with a roster that included one player who averaged more than 4.7 points. Before the exhibition opener, he reminded players to go all-out.
"I told them going into the game if there's a ball on the floor and you don't dive for it, then keep running right over and sit by me," Anderson said. "I thought we brought great energy."
SELLING POINTS 
Anderson accomplished a top priority, convincing prominent recruits Gant and Wright to stay. The 6-foot-8 Gant was Georgia's Mr. Basketball, averaging 21 points and 10.5 rebounds, and the 6-foot-4 Wright was among the top players in California, averaging 24.2 points and 9.4 rebounds.
CHILD'S PLAY
Missouri dominated in the exhibition opener with a 72-31 rout over William Jewell College. The Tigers had a 59-31 rebounding bulge and held the losers to 17 percent shooting. Clark, a sophomore, led all scorers with 14 points and added seven rebounds and three steals. Rosburg had 13 points and a team-high eight rebounds. There's one more tune-up against Missouri-St. Louis on Nov. 8 before the season starts.
UNTAPPED POTENTIAL
Transfer guard Deuce Bello was a bit player as a sophomore at Baylor, averaging 2.4 points and 1.4 rebounds. He was a four-star recruit by ESPN, Rivals.com and Scout.com out of Westchester Country Day High in High Point, North Carolina, and could be used at forward.
---