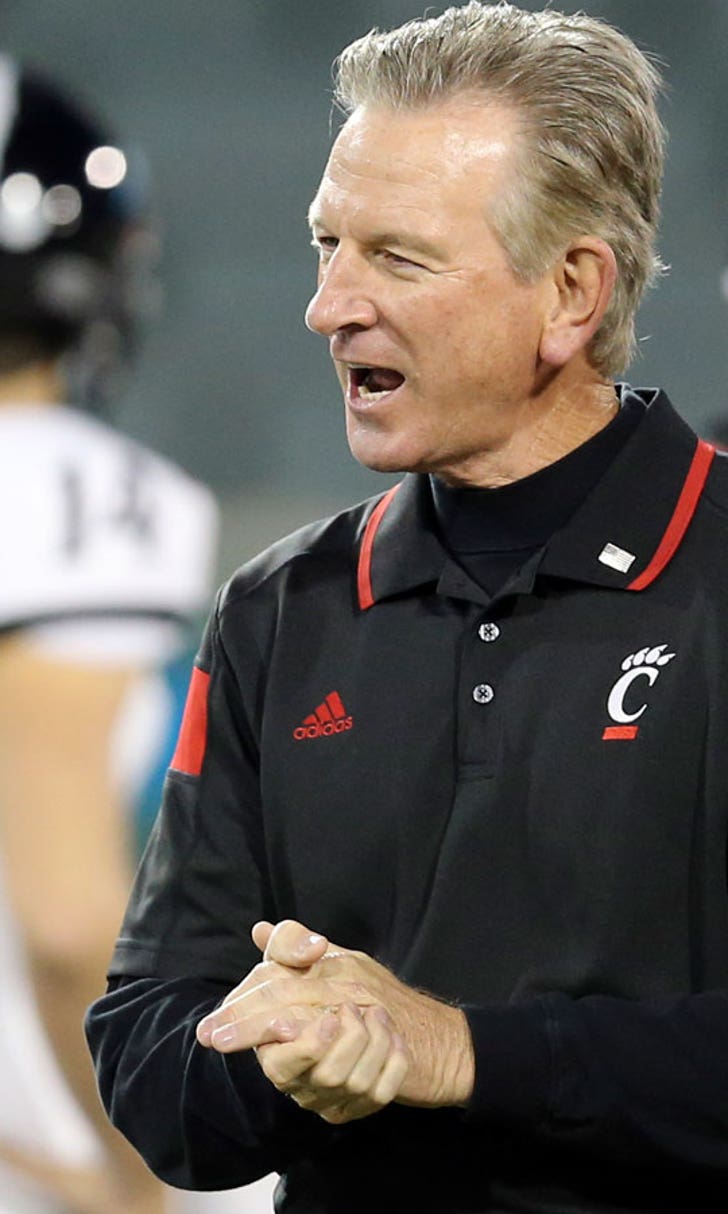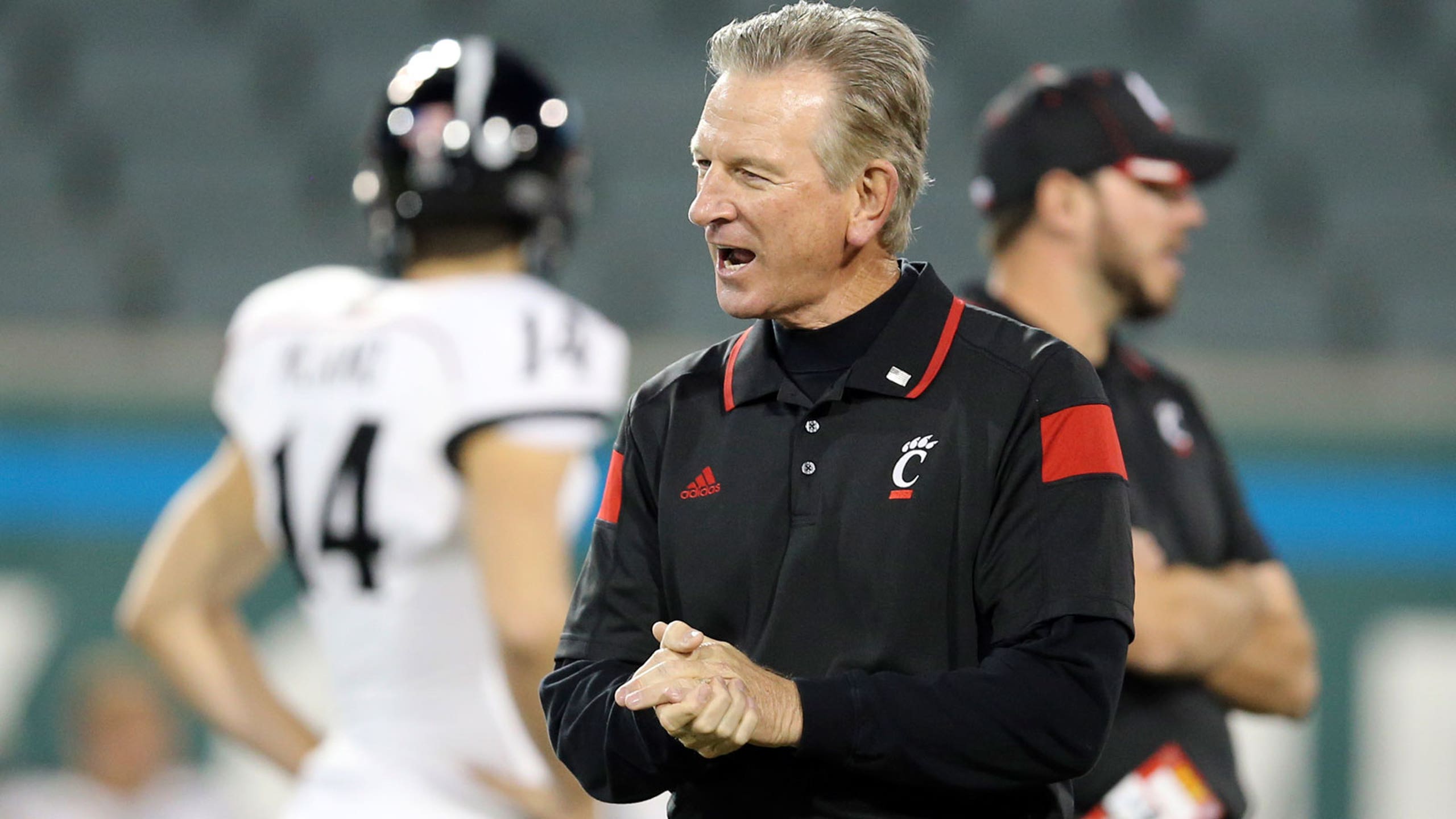 American title in sight for Bearcats
BY foxsports • November 18, 2014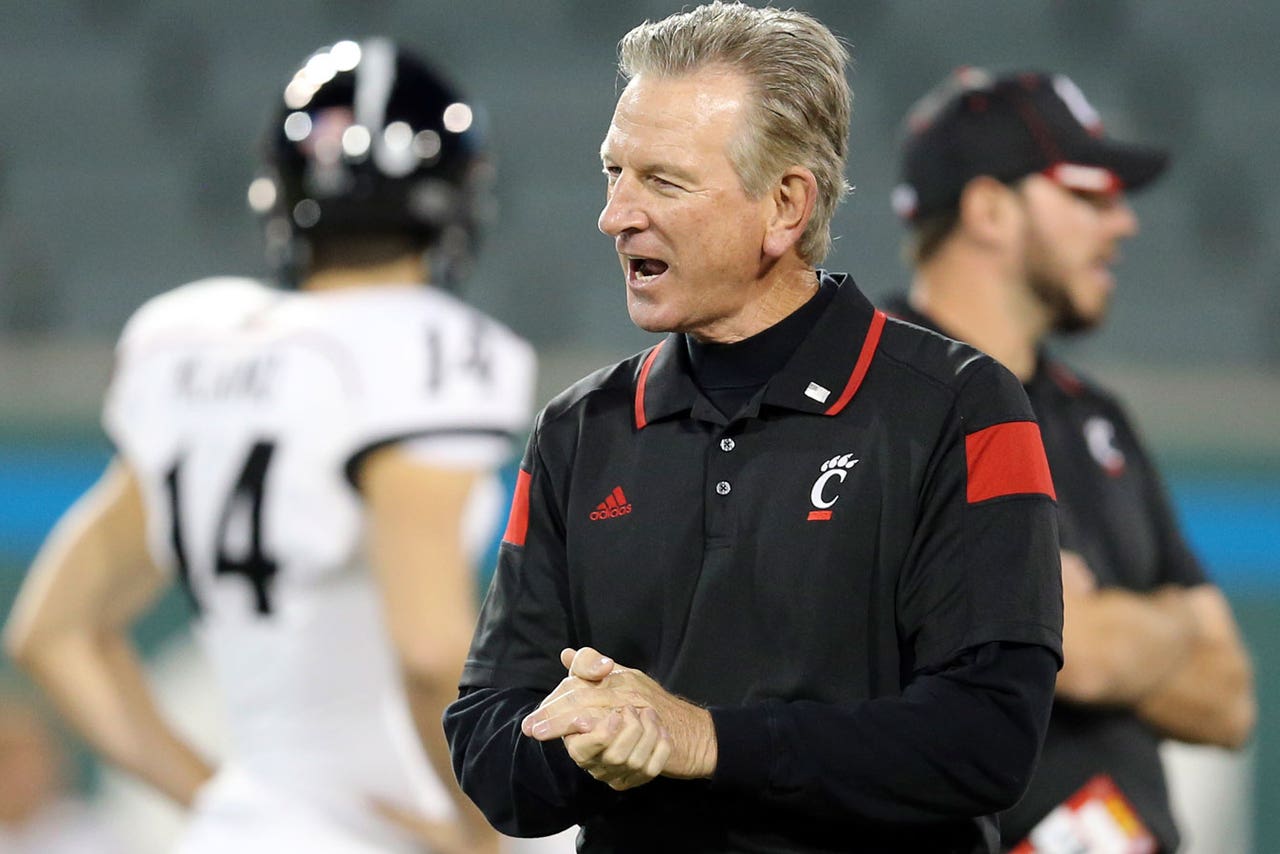 CINCINNATI -€" Tommy Tuberville knows what could be for his football team over the next three weeks. The University of Cincinnati head coach dipped his big toe into the waters of looking ahead, but that's as far as he was willing to go Tuesday when it came to talk of the program winning at least a share of its fifth conference championship in the last seven seasons and its first in the fledgling American Athletic Conference.
"We've got our foot in the door to either win or tie for the championship," said Tuberville Tuesday at his weekly press conference. "But that's far from our mind right now. We've got about 16 days and we've got to win three ball games. We've got to worry just about one at a time and trying to play better."
The Bearcats put themselves in this position with a last-minute, 54-46, comeback win against East Carolina last Thursday at Paul Brown Stadium. It was the best win of the season for the Bearcats, who had been searching for a confidence booster against a quality opponent since losing three straight to Ohio State, Memphis and Miami (Fla.) in convincing fashion.
Beating East Carolina, which was once ranked in the College Football Playoff standings, gave the Bearcats a sense of true progress from their earlier struggles.
Now with a 6-3 overall record and 4-1 in the American, UC has a legitimate shot at the league title. The Bearcats and Central Florida are both one-half game behind Memphis (7-3, 5-1) in the standings.
UC finishes up with road games at Connecticut this Saturday and Temple on Nov. 29 before the regular season finale on Dec. 6 against Houston at PBS. The Bearcats should be favored in all three games (they are listed as 10-point favorites against UConn according to Vegasinsider.com) and have a legitimate shot at ending the regular season with nine wins for the second straight season under Tuberville.
While Tuberville was pleased with the effort and outcome against East Carolina, he was far from calling it a complete performance.
"Both teams played pretty well but at times we looked like contenders, at times we looked like pretenders. We looked like we did the rest of the season – not very good," said Tuberville.
He praised wide receiver Mekale McKay for his best all-around performance, not just the nine catches for 172 yards and two touchdowns but also for McKay's route-running and blocking as well. Quarterback Gunner Kiel was named the American Offensive Player of the Week after throwing for a career-high 436 yards that included four more touchdowns on 29 completions but he also threw three interceptions before coming up big on UC's final possession.
"It wasn't Gunner's best game," said Tuberville. "Gunner still has room for improvement. He tended to throw a couple of floaters during the game but when the game was on the line there with the two-minute drill he made a great drive and a couple of excellent throws. That's what you've got to do to win football games like that."
---