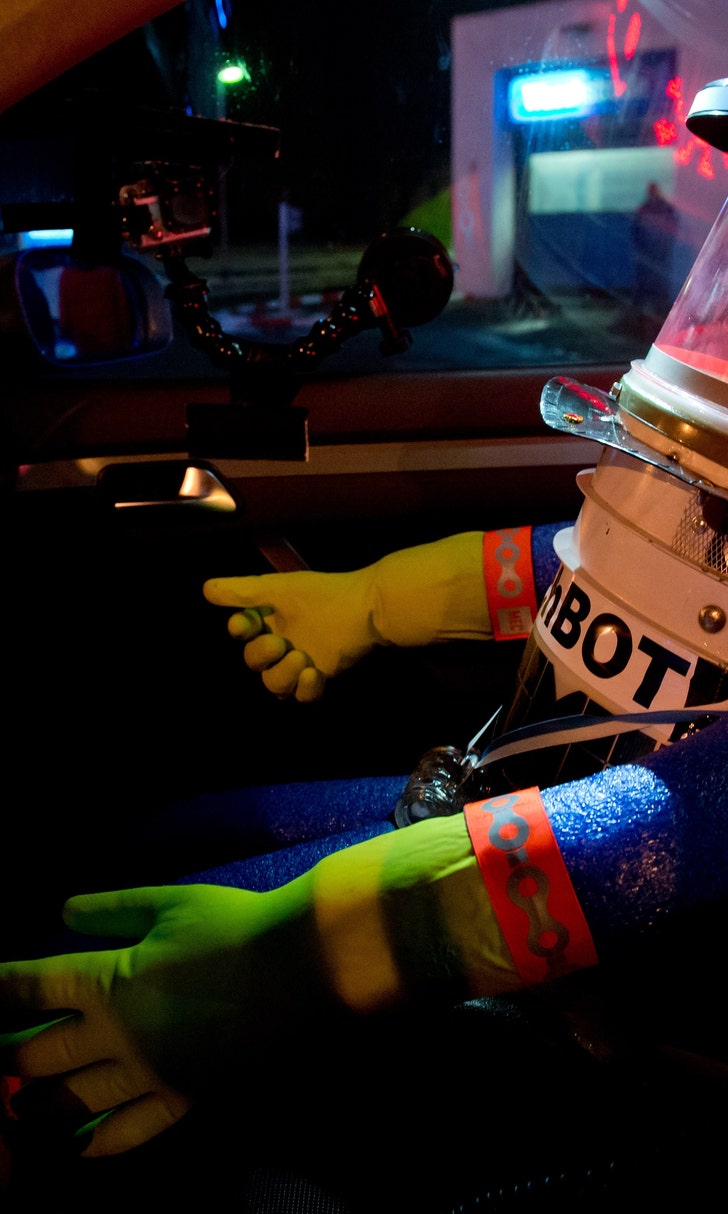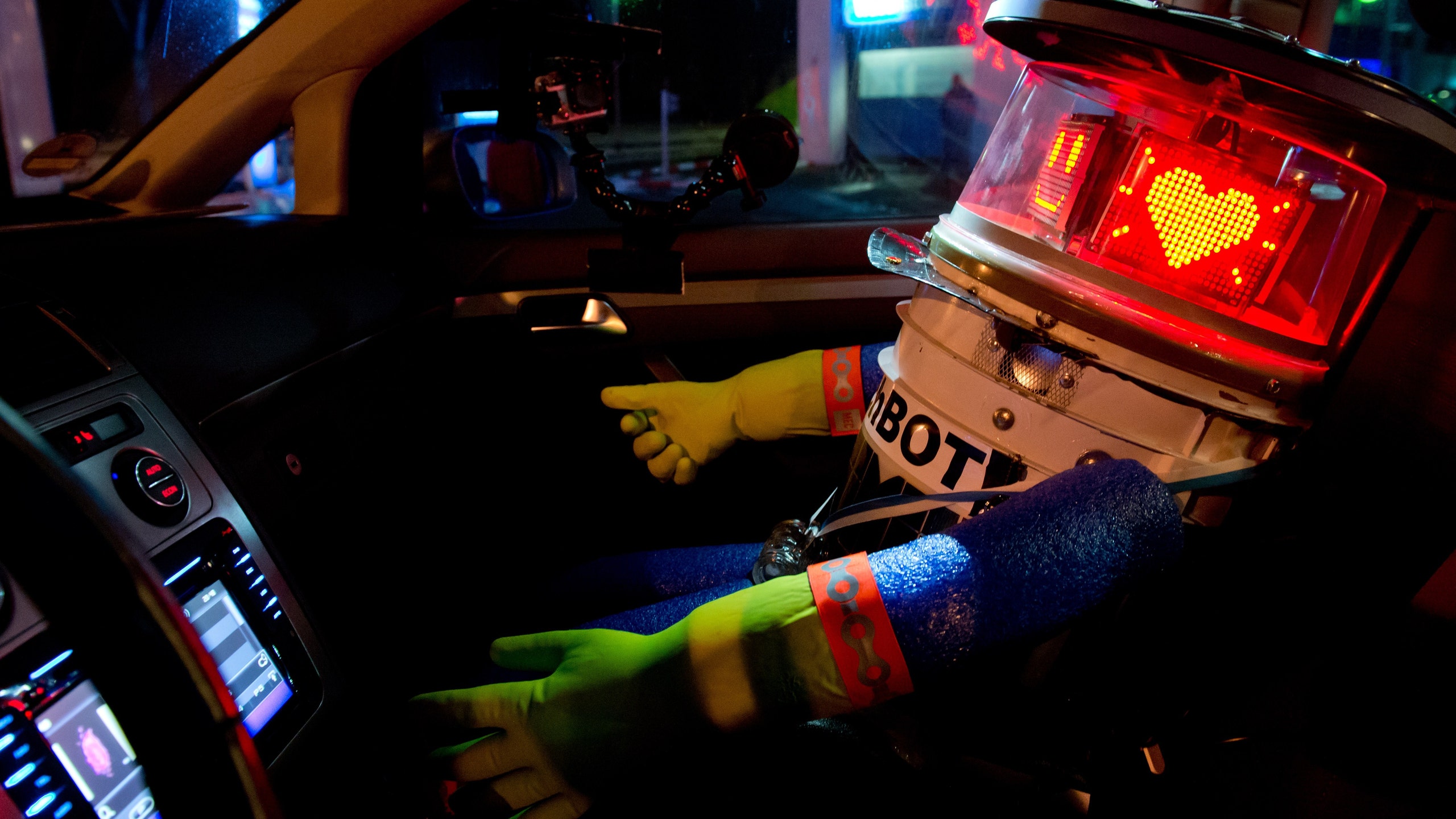 Alleged hitchBOT vandal in Philadelphia wore Randall Cunningham jersey during massacre
BY Brett Smiley • August 3, 2015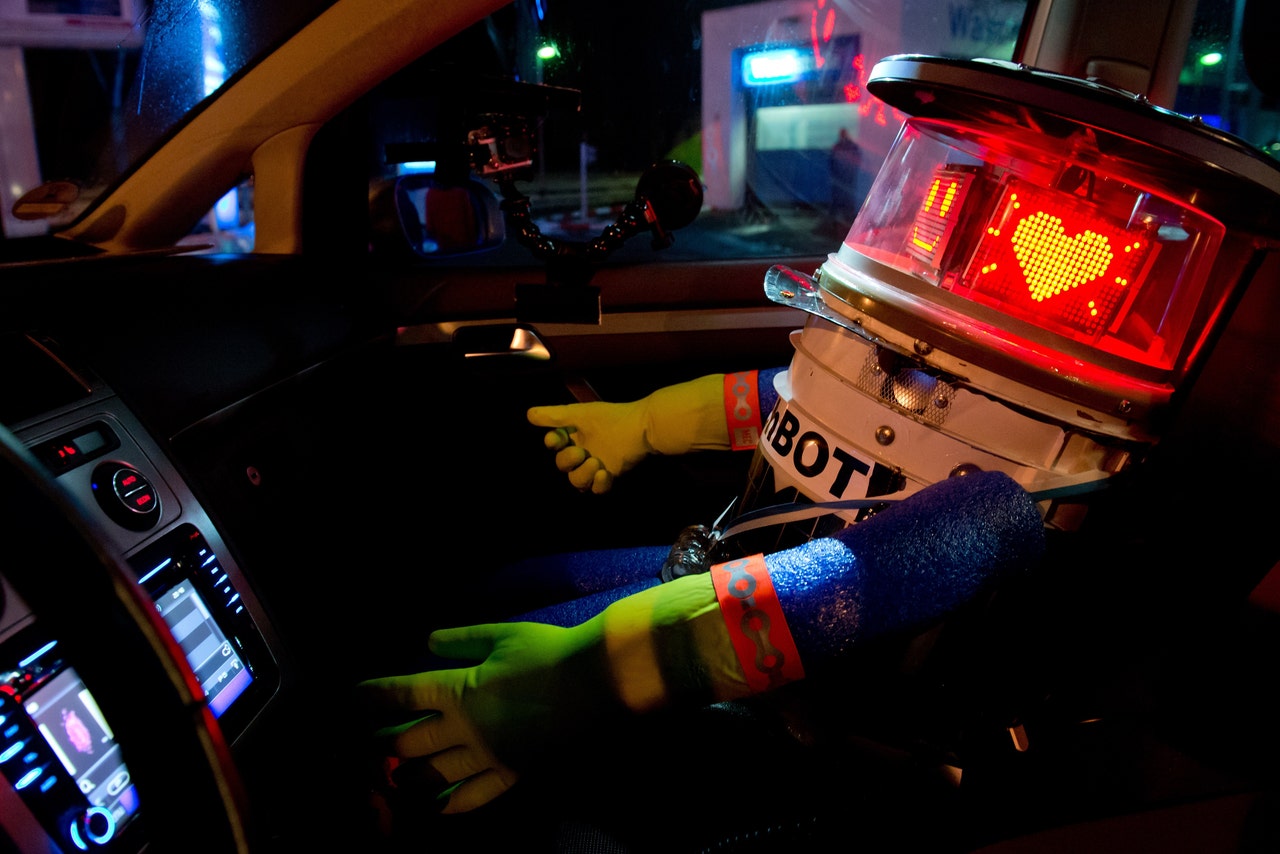 The beloved world-touring "hitchBOT" -- a robot recently dispatched by Canadian scientists to traverse the U.S. relying on the help of benevolent strangers -- met its grisly demise in Philadelphia this past weekend.
The alleged culprit, who brutally dismembered and decapitated the hitchhiking robot, happened to be wearing longtime Philadelphia Eagles' quarterback Randall Cunningham's No. 12 jersey during the slaying. (Unless of course the jersey was personalized "Robot Vandal.")  
Here are a couple of still images posted by FOX Philly reporter Dave Kinchen, taken from surveillance footage in Old City, Philadelphia:
HitchBOT previously survived trips across Canada, the Netherlands and Germany. But it lasted only two weeks in the U.S., with stops at Fenway Park in Boston and in Times Square in New York City before reaching Philadelphia.
Without a doubt, this robot murder does not improve the reputation of Philadelphia sports fans.
---
---