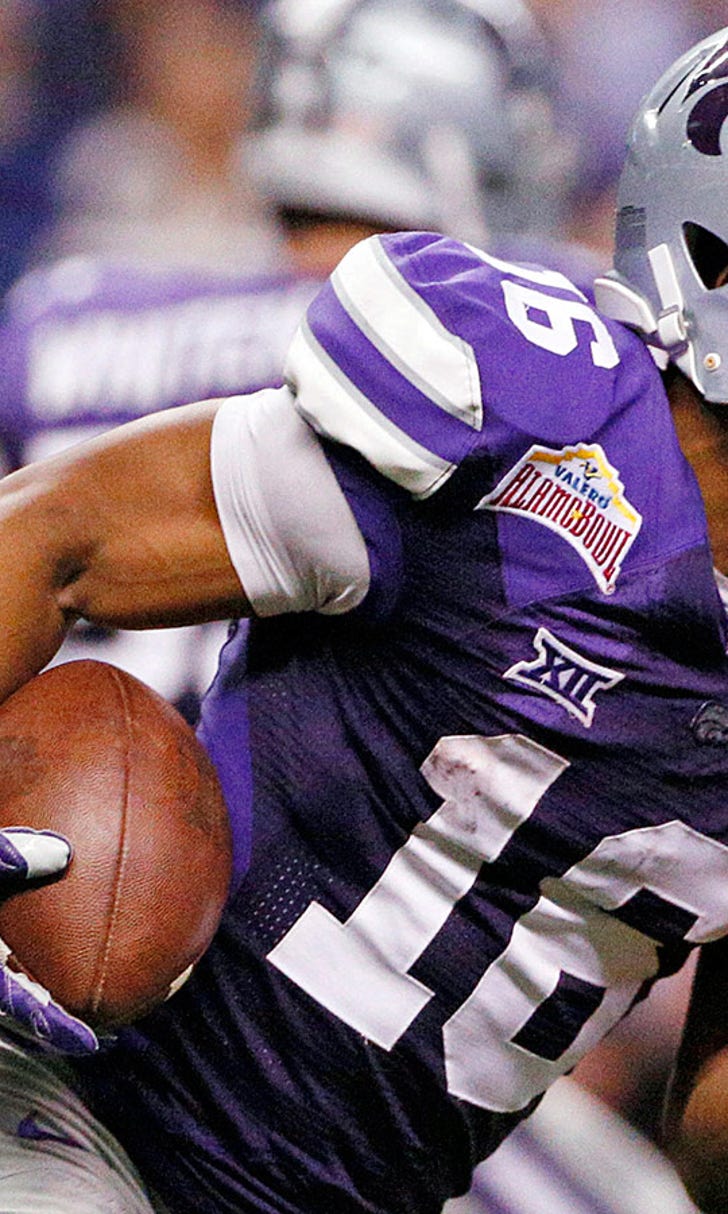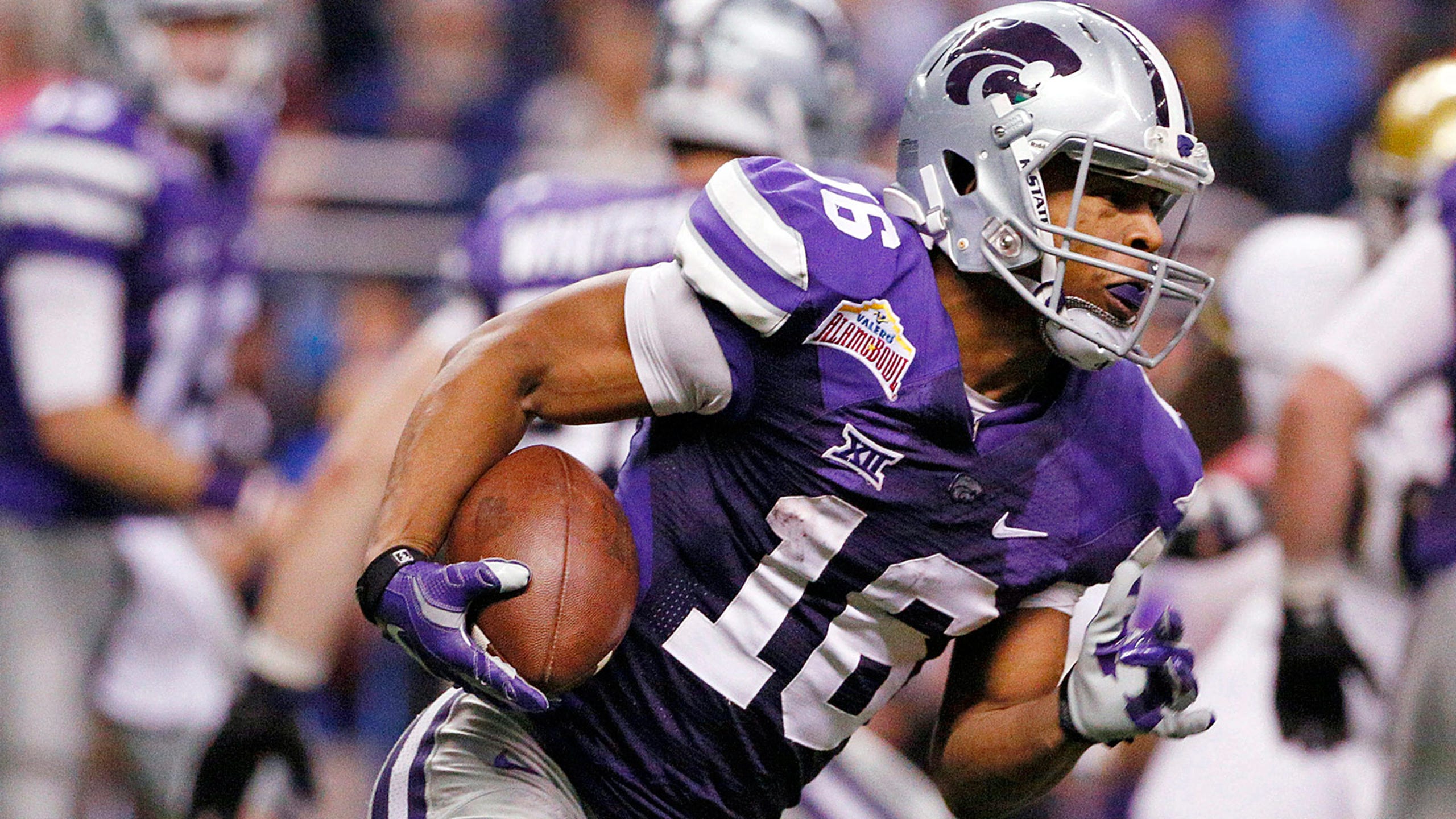 All Tyler Lockett does is get open -- and he'll do it at the next level, too
BY foxsports • January 16, 2015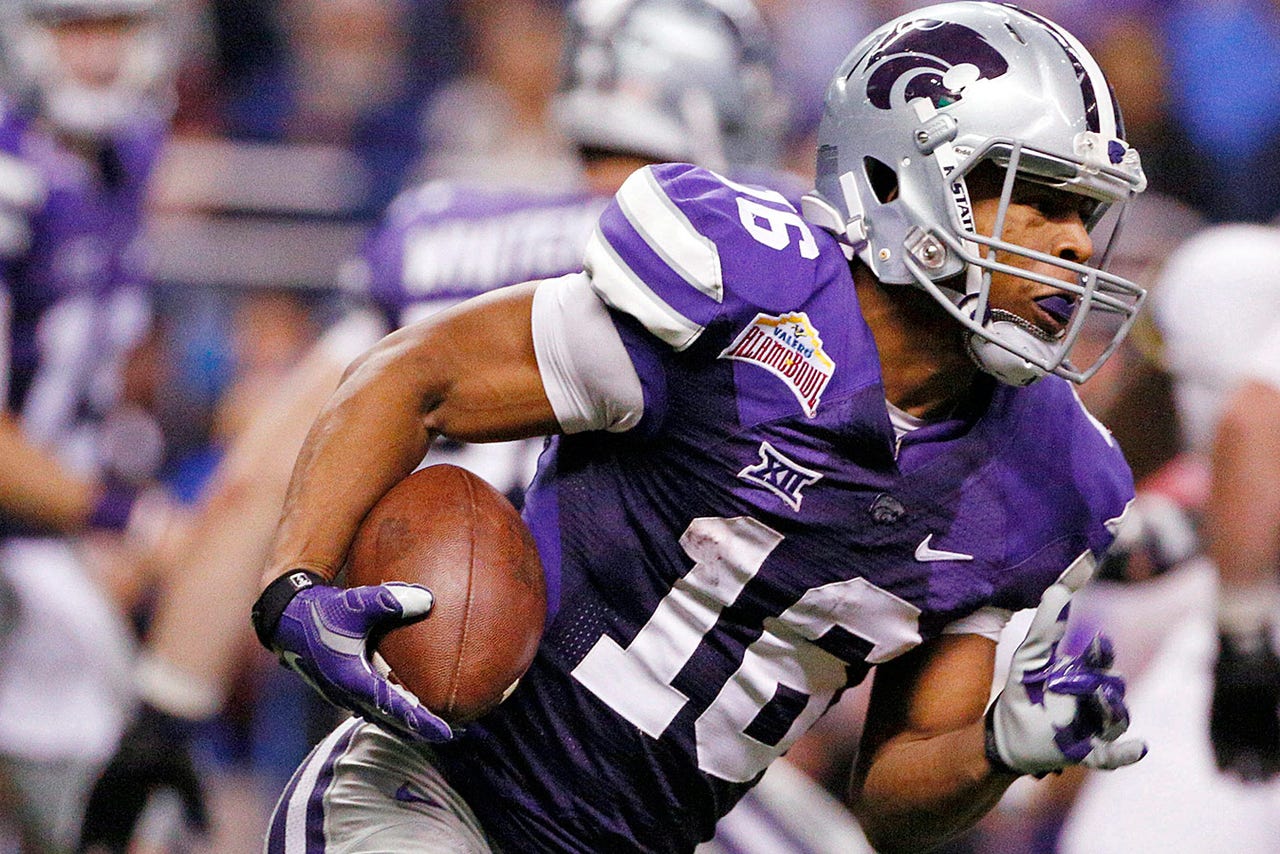 MANHATTAN, Kan. -- Anybody can fatten up on cream puffs and the usual assortment of pastries. Here's the thing: Tyler Lockett feasted on filet mignon.
From September 2013 through January 2015, Kansas State's all-time leader in receptions, receiving yards and touchdown catches squared off with "name" opposition, quality opposition, potential NFL types, at least nine times. Against Oklahoma and Texas twice and Auburn, Michigan, TCU, Baylor and UCLA once each -- combined record: 81-36 -- the Wildcat wideout averaged the following statistical line: 8.9 catches, 128.3 receiving yards and a touchdown per game.
Big climb, the next level.
Trust us: No. 16 is already halfway up the mountain.
"When he gets those balls thrown to him, I'm like, 'He's always open,'" former K-State teammate and linebacker Jonathan Truman said, shaking his head with a grin. "He runs great routes and is obviously just physically gifted and he's always going to get open. And that's the one thing that I (was) just flabbergasted about sometimes. I'm like, 'How does he get open every single play?'"
Regardless of height, wingspan or hand size, when it comes to consistently finding space in the NFL, consistently making the chains move, you either have it (why hello there, John Brown) or you don't (howdy, Jon Baldwin!). It's about separation, vision, instincts, about the game slowing down when the margins get whittled to inches and boundaries.
"I mean, it wasn't really (about) just changing anything that was different from being here (in Manhattan) and doing what I've been doing," said Lockett, an All-American this past fall after 106 grabs and 1,515 receiving yards for K-State. "It's just concentrating on perfecting my craft, and doing my technique. Making sure I understand how to sit in holes in zones or get open one on one, whatever it may be. Just being able to win."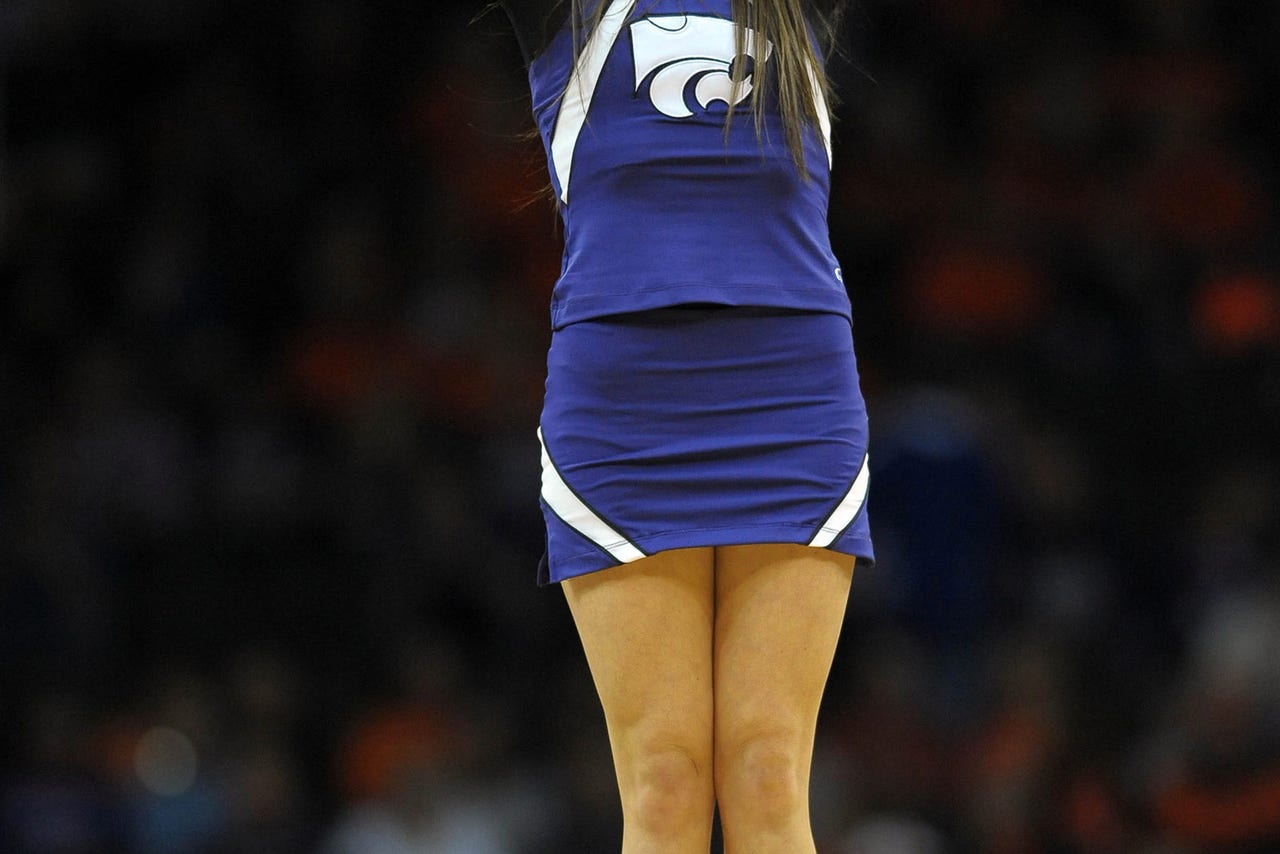 Lookin' good! Check out our gallery of college basketball cheerleaders. 
Win. That's it. Above all, No. 16, all 5-foot-11, 175 pounds of him, finds a way to win the play. Or his part of it, anyway. Again and again and again and again.
"Other than just his natural ability to be a great receiver, he's constantly working on his catching," Truman continued. "He's on the JUGS machine; we have a little machine that shoots tennis balls out, and he's catching them one-handed. And he works just as hard as anybody in the weight room, too. He's always doing the little things that set him apart from anybody else."
Which brings us to early next week, where all those little things could start to add up to a big payday. Lockett is slated to begin workouts at the Senior Bowl starting Tuesday in Mobile, Ala., as part of a series of practices culminating in next Saturday's contest at Ladd-Peebles Stadium.
It's the first in a run of winter and spring snapshots that could help with the traction at the next level. The next will be the NFL Scouting Combine on Feb. 18-21 in downtown Indianapolis; that's where a player with a similar build to Lockett -- the aforementioned Brown out of Pitt State, measured at 5-10, 179 pounds -- turned heads by running a 4.34 in the 40-yard dash and posting a 36.5-inch vertical leap.
"(It's) the same way as everybody else who has a job: You can do the best you can one day and get cut," Lockett said of the NFL transition. "Or you can do the worst you can one day and you (came off) 10 good days and you still get cut. I mean, every day, you're fighting for a job."
It's a business now, and Lockett is conscious of the ups, downs and fickle nature of that side of the game, too. Father Kevin played seven seasons in the NFL, mostly with the Chiefs, from 1997-2003. Uncle Aaron was drafted by Tampa Bay in 2002 and logged practice squad time with the Buccaneers and 49ers over the next two years before getting a foothold with the CFL's BC Lions as a return man.
"It helps knowing that you have people (to help you) go through it, and talking about where you might work out, what you might do, how you're going to do it," Lockett said. "We don't talk about it every single day, but the closer and closer you get, it just kind of gives you knowledge and understanding of how you need to go about doing certain things that you need to do.
"There (in the NFL), you have to be consistent with everything. I think that's the main difference. You've just got to go out there and just play your game; you can't worry about what might happen (or say), 'I messed up this, this and this.' You've just got to go out there and play, do the same things you've been doing (in college)."
NFLDraftScout.com rates the former K-State star as the seventh-best wideout prospect (out of 377) in the draft pool, a likely second-rounder whose stock could climb in the months to come. Special teams will probably have to butter the bread first, and what the younger Lockett brings to the table as a return man will probably give him a leg -- and several strides -- up on his rookie peers. The Oklahoma native ran six punts or kicks back for touchdowns as a collegian, the same number as current NFL return ace Devin Hester, to whom his upside has sometimes been compared. While some scouts will fret over his stature (or lack thereof) and the infamous drop-turned-pick in the end zone against Auburn, UCLA coach Jim Mora Jr. recently tossed out a more glowing parallel.
"I think he's got a lot of the same qualities as a young man like Marvin Harrison has," the Bruins boss told reporters during preparations for the 2015 Alamo Bowl. "A guy that's a precise route-runner that is good after the catch, that's not afraid to go over the middle, that knows how to read coverage and get himself open. You add in his return ability, particularly as a punt returner, and this is a dangerous young man. In my opinion, he's the best receiver we've played all year. The skill set that he has translates well at any level."
Size is just a number. Then again, so is 172.7, or the average number of receiving yards Lockett posted against TCU, Baylor and UCLA this past autumn.
"You see guys his size or smaller in the NFL that succeed," Truman said. "I just think, when you look at his size, it's not really an issue. Once you look at his film, what he does on film is what defines him as a player. So he just does it. Consistently."
You can follow Sean Keeler on Twitter at @SeanKeeler or email him at seanmkeeler@gmail.com.
---
---