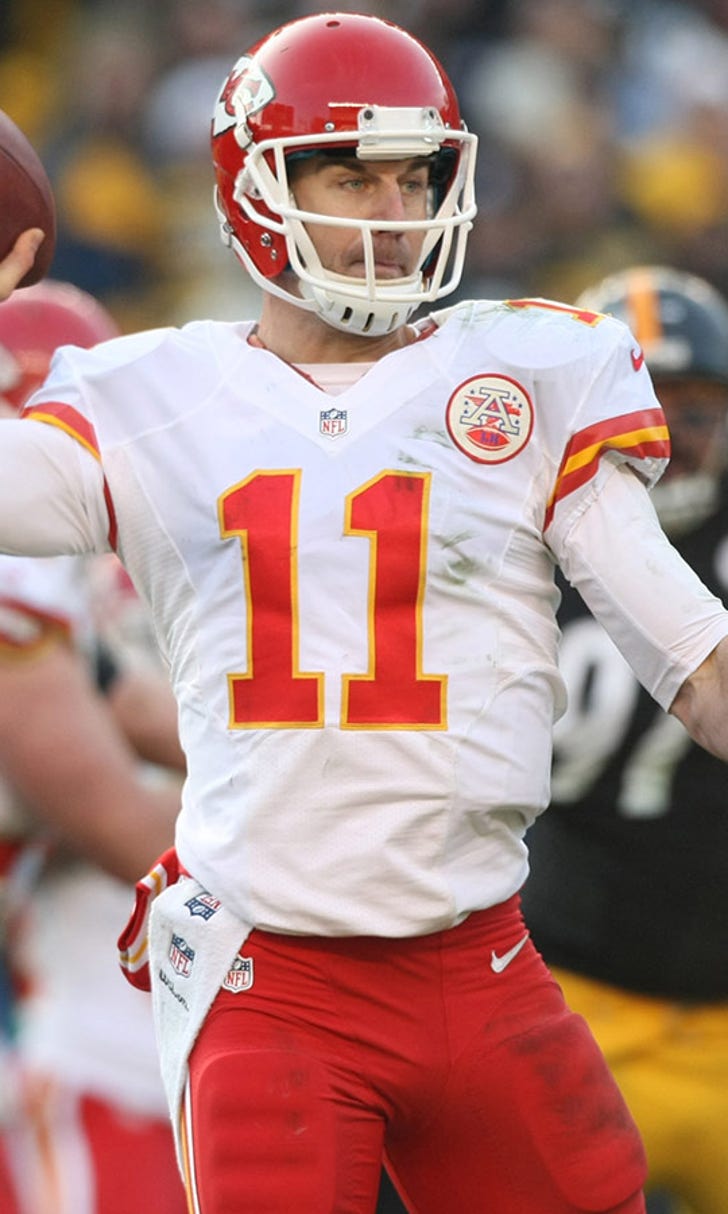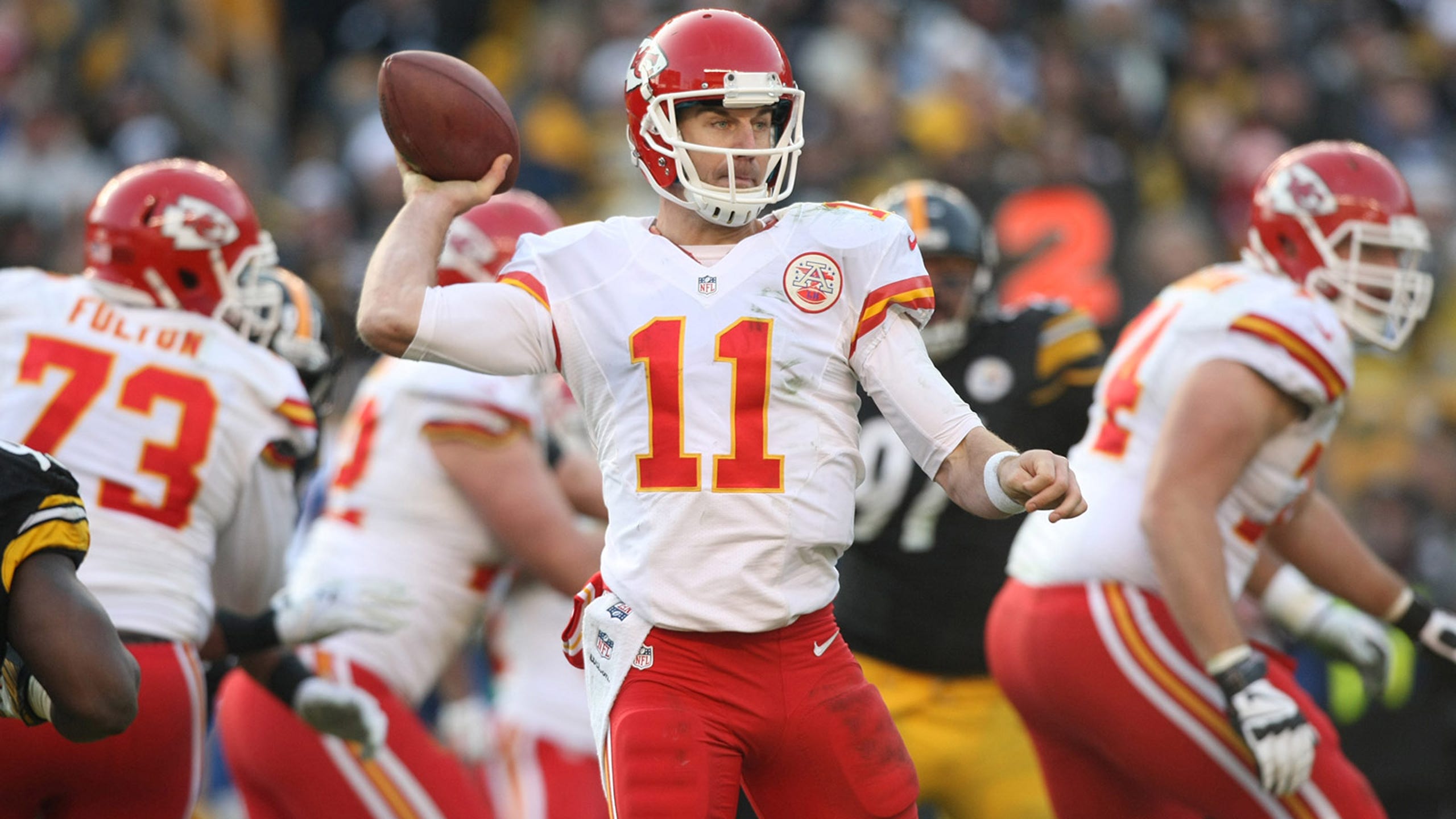 Alex Smith pull a Brady contract restructure? Perish the thought (Ow!)
BY foxsports • January 7, 2015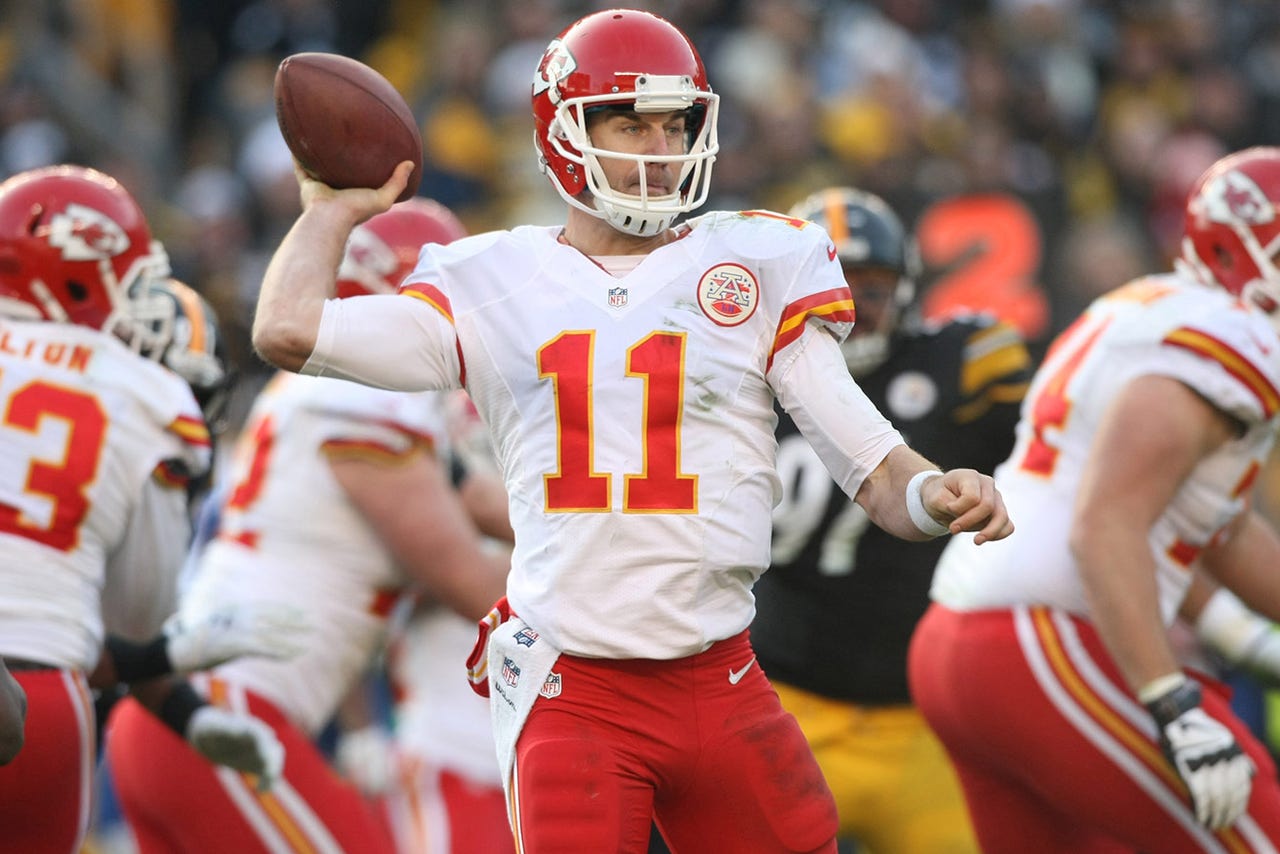 KANSAS CITY, Mo. -- WHAP!
Ow! What'd you do that for?
All we did was suggest Alex Smith might be doing everyone a solid by taking a page from Tom Brady's book. Look, look, look, it says so, right here: "Tom Brady reworks contract to give Patriots a ton of money this offseason."
WHAP!
Hey! What's with the virtual ruler to the knuckles? We're just trying to help! We got a memo that the Kansas City Chiefs are, at this moment, on the hook for about $2.09 million over the projected 2015 NFL salary cap number of $142.188 million, and that Smith will account for $15.6 million all by himself. Why wouldn't big No. 11 try to restructure his deal to help the club add some better pieces around him?
WHAP!
Look, did you see that offensive line? The guy's spleen ...
WHAP!
Zero touchdown catches from the wide receiv ...
WHAP! WHAP! WHAP!
OK, OK, OK! Geez!
"Tom Brady really didn't free up money for the Patriots the way many think," Jason Fitzgerald, founder of the extremely user-friendly NFL cap database site Overthecap.com, tells FOXSportsKansasCity.com. "His salary for the season actually increased by $1 million, as did his salary cap charge.
"What his restructure accomplished was keeping the Patriots from putting money in an escrow account that would cover his 2016 and 2017 salaries. The Chiefs' problems are related to salary-cap charges, so the Brady renegotiation would not really help."
Oh. Well, poopsticks.
So is there anything the Chiefs could approach Smith about trying, or vice versa?
"To find cap relief from Smith would require the Chiefs to do a simple restructure and convert a large portion of his paragraph 5 salary into a signing bonus," Fitzgerald says. "They would save around $8 million in cap room with that move."
Groovy! Let's do it.
"But it would also virtually guarantee Smith of a roster spot through 2017."
Oh. Well, poopsticks again.
"Right now, Smith has a dead money charge against the salary cap in 2017 of $7.2 million, which is high but not impossible to deal with," Fitzgerald continues. "Once you restructure the contract that figure jumps to $12.65 million, which is a much more difficult number to swallow. That number alone is close to an average amount of dead cap a team usually takes on in a year for their entire roster.
"So I'd say that using that maneuver binds the Chiefs significantly more to Smith than his current contract does. Now they may be OK with that, and if they projected him all along to fulfill that 2017 season they won't hesitate to do it. But if the Chiefs wanted to keep that 2017 year open for moving on in a different direction, the restructure will make it more difficult."
So pay Smith a boatload now, or lose the payroll flexibility to cut bait further down the line. Wonderful.
"I guarantee you any discussions with quarterbacks and contracts, automatically, if Brady's name comes out, agents go, 'Nope, that's not even a deal we're considering,' because it's so far outside what (normally) goes on," notes capologist and former agent Joel Corry.
"Kind of like how teams a few years ago would dismiss Raiders deals, (such as) when they signed DeAngelo Hall and Tommy Kelly off a torn ACL. Agents would want to use those deals and teams were like, 'No, those are "Oakland" deals. Let's talk about real deals which everybody else does.' (Brady's) deal is the equivalent of one of those."
Still, Chiefs general manager John Dorsey needs to free up dollars somehow, whether that's by cutting several good or decent players -- defensive end Mike DeVito and tight end Anthony Fasano immediately spring to mind -- or by slicing some so-called "untouchables" off the books. If the Chiefs want to keep star pass-rusher Justin Houston around, the consensus is that could take somewhere between $13 million and $16 million in cap space, especially if No. 50 gets slapped with the franchise tag.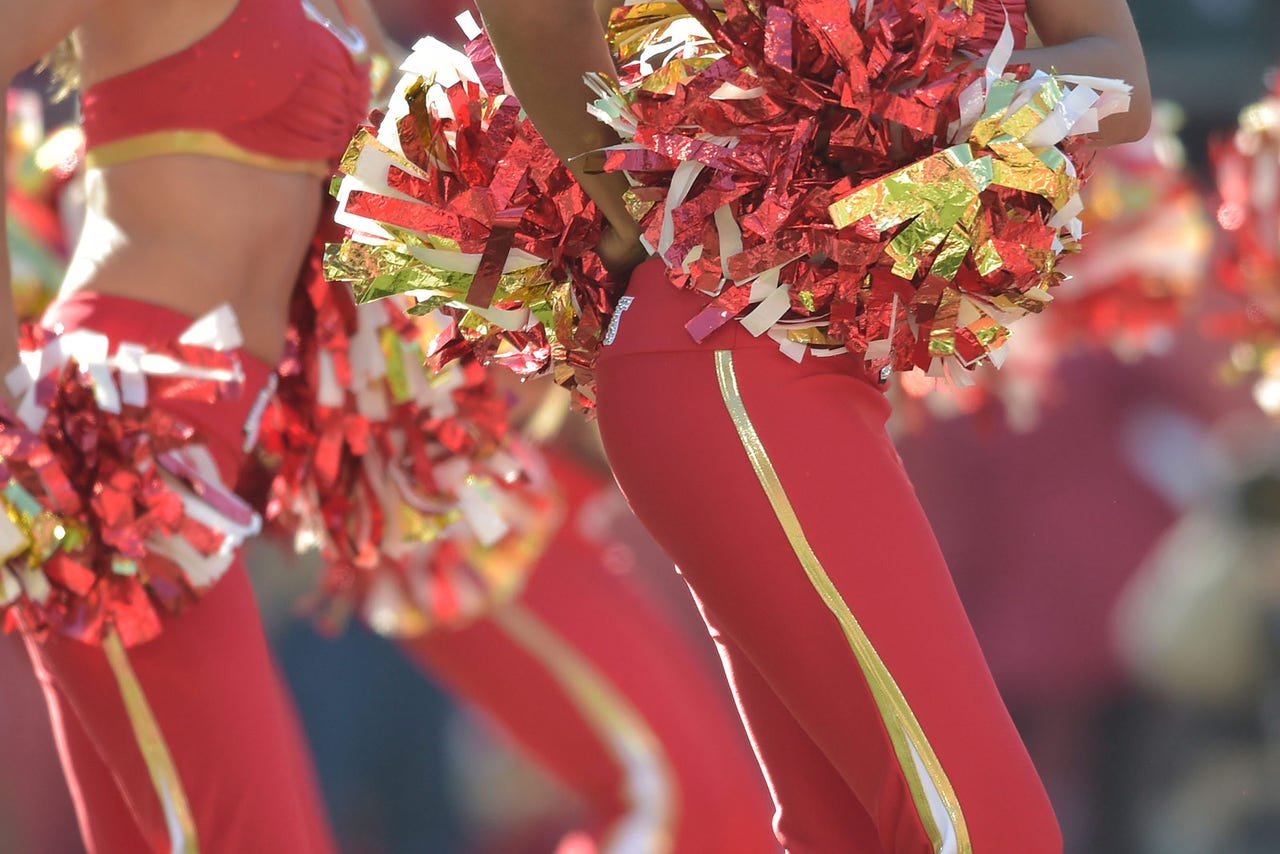 Lookin' good! Flip through our photo album of Chiefs cheerleaders.
Corry suggests wideout Dwayne Bowe, who's carrying a $14 million cap number this upcoming fall, might (or should) be amenable to a restructuring, given that even a reduced salary could probably be close to what the 30-year-old receiver might fetch on the open market. Not so outside linebacker Tamba Hali ('15 cap number: $11.964 million), who might get a better deal, or at least one similar to his current contract, if given the chance to walk.
"If Dwayne Bowe is taking a pay cut," Corry says, "it's self-preservation."
Fair enough. But wouldn't Smith be doing the same by offering to restructure his contract to try and help his roster out?
WHAP! WHAP! WHAP! WHAP!
"Let's put it this way," Corry replies. "If Alex Smith had (any) inclination (toward) that, he wouldn't have Tom Condon as his agent anymore. Because Tom Condon is not an agent who would put his name on that."
You can follow Sean Keeler on Twitter at @SeanKeeler or email him at seanmkeeler@gmail.com.
---
---