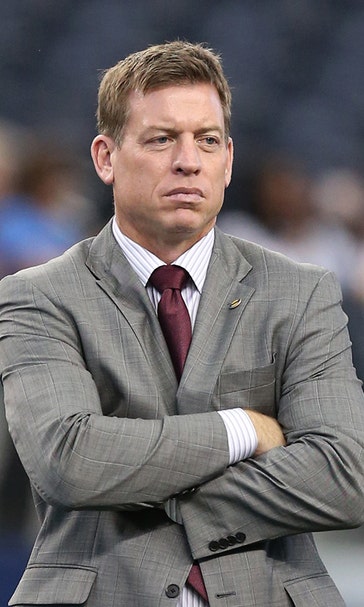 Aikman considered returning to NFL ... with Eagles
BY Shawn Ramsey • December 16, 2014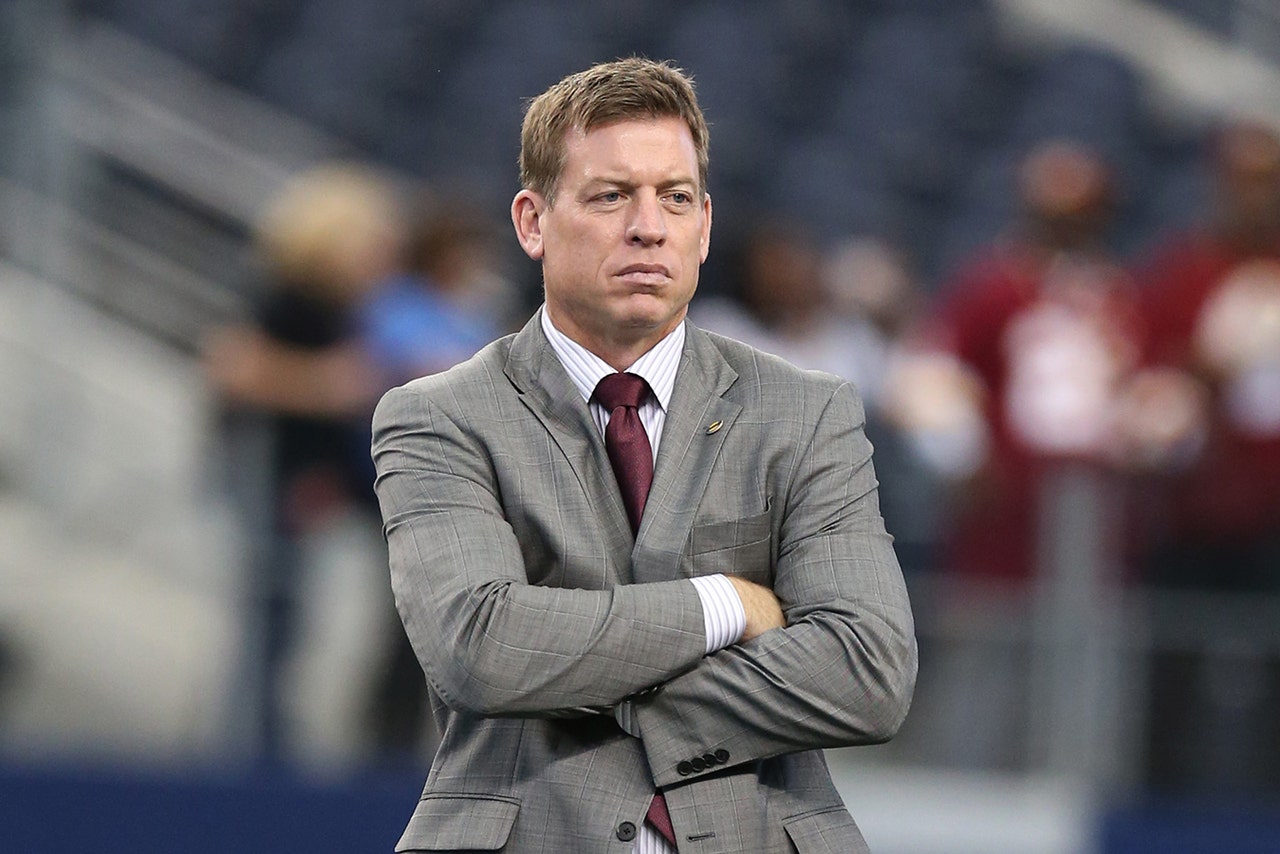 In 2000, Dallas Cowboys legend Troy Aikman hung up his cleats for the last time.
Three years later, the Philadelphia Eagles inquired about bringing back Aikman for one last hurrah after QB Donovan McNabb went down with an injury, as Aikman said on Dallas radio station KESN 103.3 on Monday. Apparently his conversation with then-coach Andy Reid occurred during halftime of a game he was broadcasting for FOX Sports in San Diego.
"[Reid] said, 'Hey, did you hear what happened.' I said, 'Yeah, we did a game break.' He said, 'Well I want to talk to you about coming to Philadelphia,'" Aikman said, per The Dallas Morning News. "I said, 'Andy, we're in the middle of a broadcast. It's halftime right now.' He said, 'I know, I'm watching the game.' So I said, 'OK, I'll call you after the game.'"
Of course, Aikman still resides on Sundays in the press box for FOX Sports, playing his entire football career for the Cowboys, but apparently he seriously considered the offer from Reid.
What turned him off from the Eagles' offer? A conversation with former Cowboys offensive coordinator Norv Turner, along with the retired life of living in sunny Santa Barbara, Calf., rather than going back to playing a cold November game in Philadelphia.
"I got back to Santa Barbara and this was around November or whenever it was, and I woke up and I'm thinking, 'I can either enjoy the next couple of days in Santa Barbara, California, it's about 65, 70 degrees, or I'm going to be on a plane flying to Philadelphia and probably going to be playing on Monday night against the 49ers,'" Aikman said. "I called Andy and I said, 'Hey, I'm honored that you've called me, but I'm going to stay put.'"
Cowboys fans cringe at the thought, but how odd would it be to see Aikman pulling a Brett Favre and suiting up for his longtime team's archival?
Follow Shawn Ramsey on Twitter: @ShawnPRamsey
MORE FROM FOX SPORTS SOUTHWEST: 
- VOTE: College football playoff of BCS era champions
- Ranking NFL quarterback salaries
- Oldest player on every NBA team
---
---