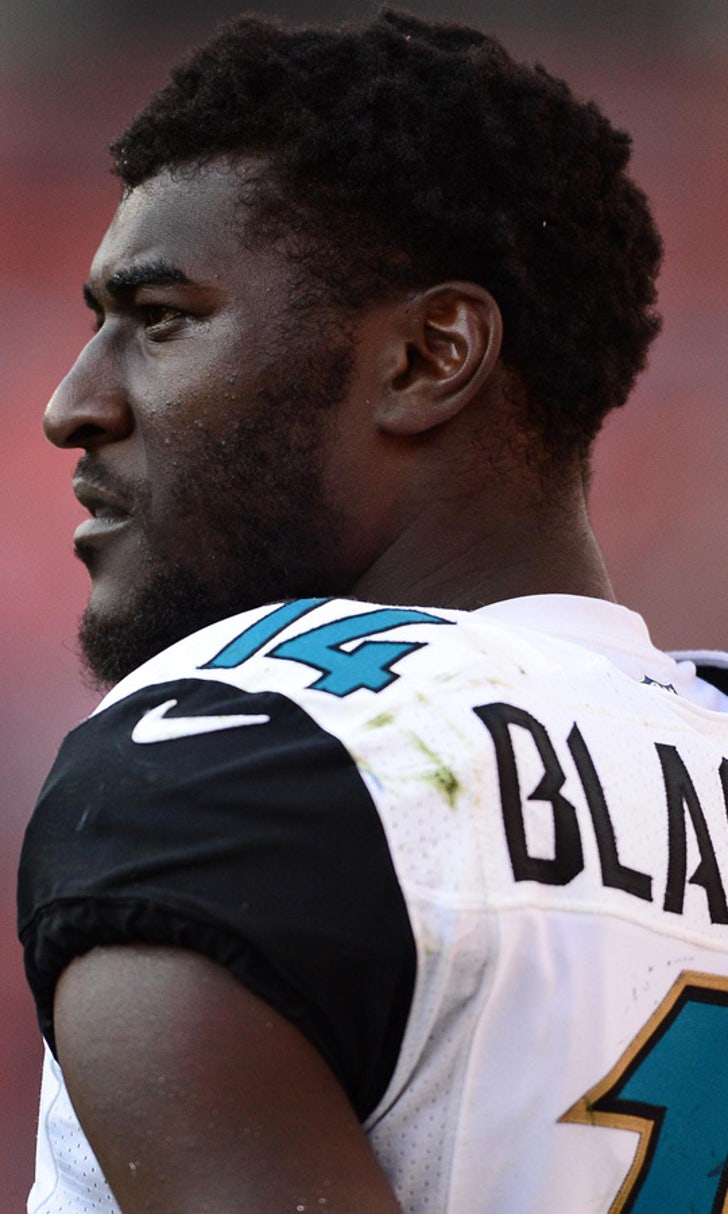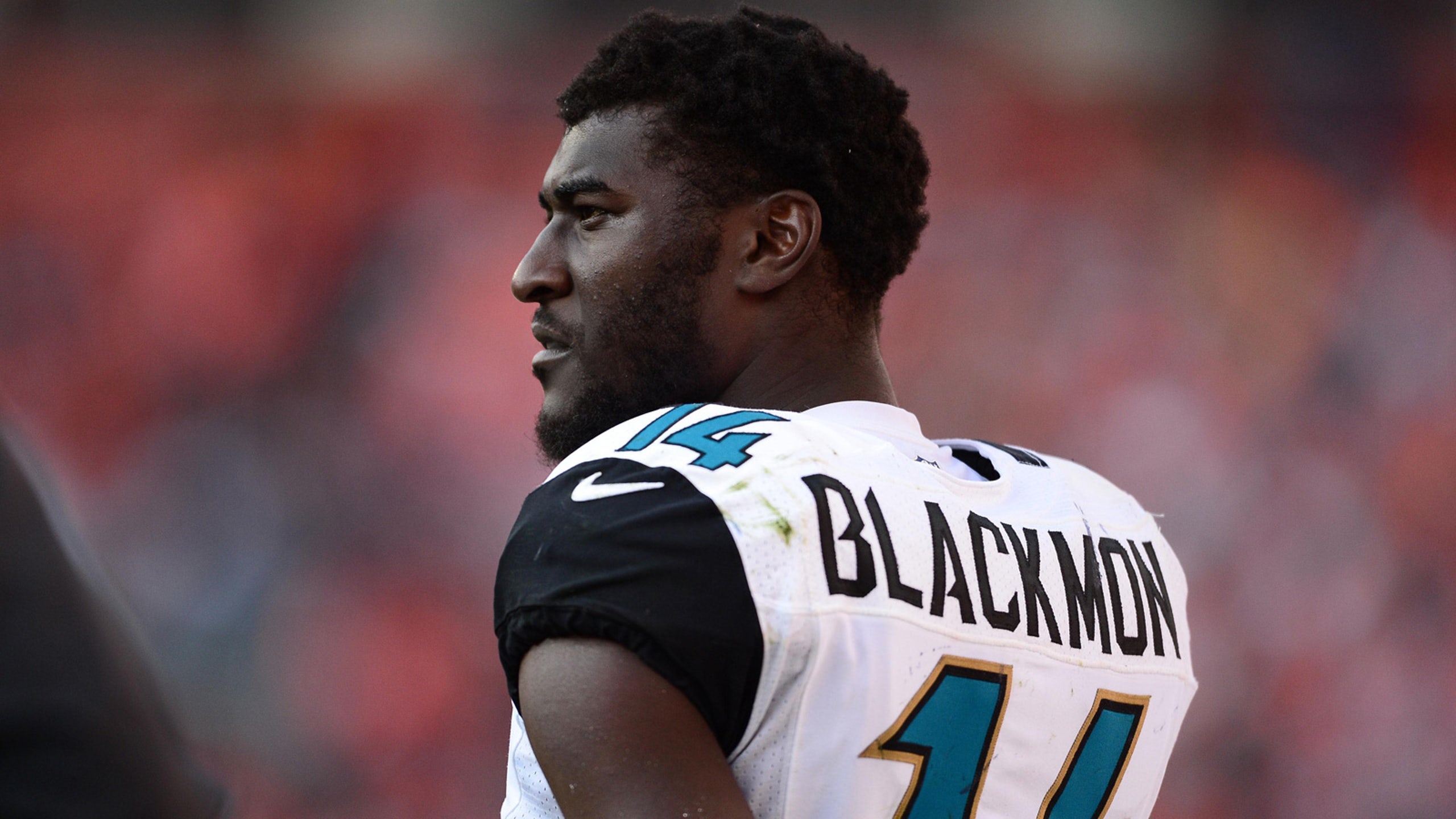 After rough year, Jags need to shore up receiving corps
BY foxsports • February 4, 2014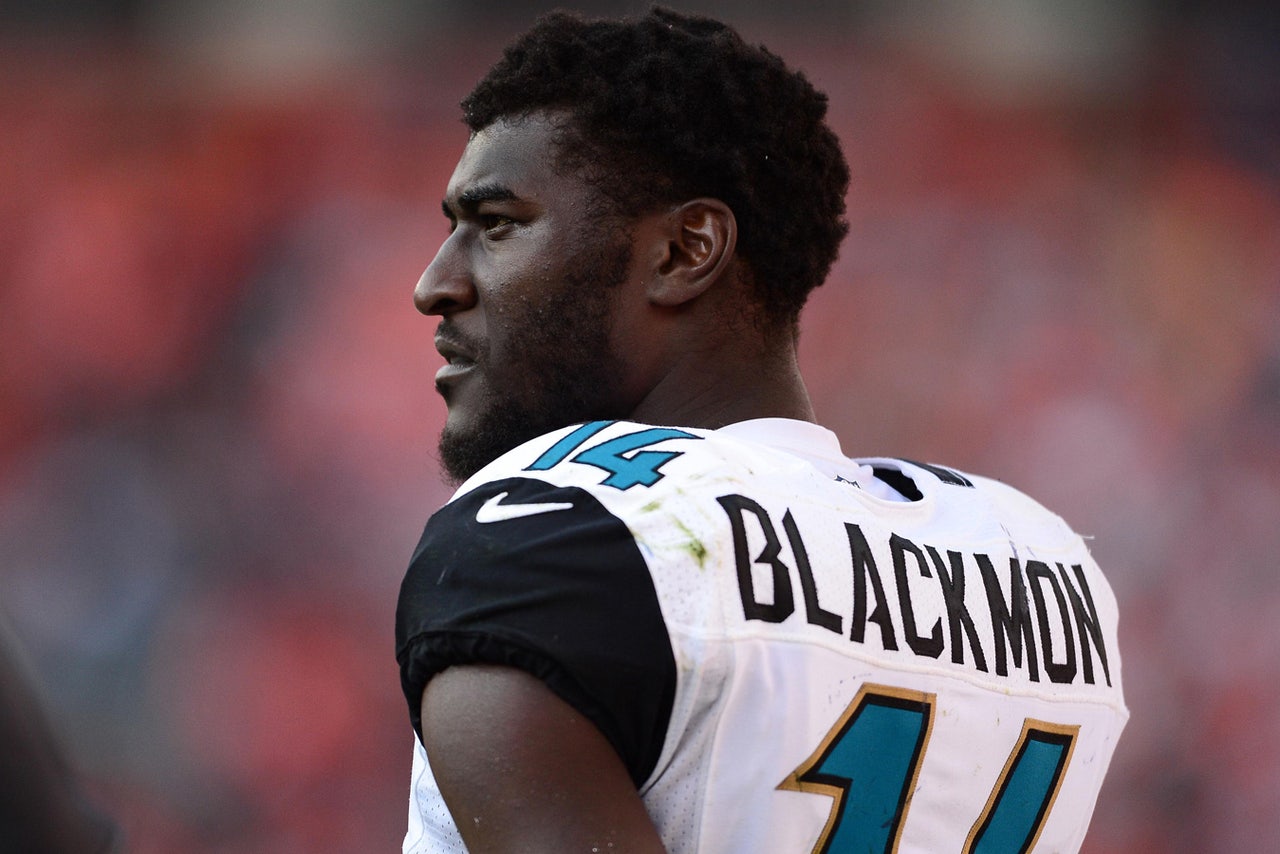 Of all the things which didn't go according to plan for the Jacksonville Jaguars in 2013, the contributions from their projected starters at wide receiver and tight end ranked near the top of that list.
The Jaguars had Cecil Shorts III, Justin Blackmon and Marcedes Lewis on the field together in only two of their 16 regular-season games. That instability was almost as much of a factor to their inconsistent passing game as the Blaine Gabbert-Chad Henne quarterback merry-go-round over the first five weeks, even if Lewis' time with Gabbert was limited to a handful of plays in the first quarter Sept. 29 against the Indianapolis Colts.
By mid-December, Shorts was done for the season because of a groin injury, Blackmon was in the midst of his second suspension by the NFL in less than a year for violating its substance abuse policy, and Lewis was surrounded by a number of unfamiliar faces.
Ace Sanders, a fourth-round draft pick, had his ups and downs as a rookie but became a favorite target of Henne's over the final two months. And Mike Brown, who spent almost all of 2012 on their practice squad, had moments where coach Gus Bradley's belief in him proved to be justified.
Additions need to be made in this area. But hanging over the Jaguars' organization is the possibility of having to subtract the talented but troubled Blackmon, their first-round selection and the fifth overall pick in the 2012 draft.
"We should plan that if it does work out and he does come back, that's a luxury for us," general manager Dave Caldwell said following a season where the Jaguars finished 4-12. "And if he doesn't, we need to have a contingency plan."
STARTERS
Cecil Shorts III, WR --€" While he increased his total receptions to 66 from 55 a year earlier, his yards per catch average fell from 17.8 to 11.8. Shorts was knocked out of their Week 6 game at Denver with a shoulder injury, and his frustrations with the offense boiled over a month later after a loss to Arizona in which he caught only two passes. Whatever hard feelings he had were smoothed over by the time the Jaguars came to his hometown of Cleveland in early December and Henne hooked up with him on a game-winning 20-yard touchdown pass with 40 seconds remaining.
Justin Blackmon, WR --€" In all four games the Jaguars played without him in September, they failed to manage a touchdown in the first half. His first game back included a 67-yard score in what ended up being Gabbert's only TD pass of the season, and that was followed a week later by a 190-yard receiving game against the Broncos. The talent is there. The off-the-field issues are what cast doubts over his future, although both Bradley and Caldwell appear to be genuinely concerned with Blackmon as a person and not just a football player. 
Marcedes Lewis, TE --€" After seven largely injury-free years in Jacksonville, a lingering calf injury turned Lewis into a non-entity until Week 7 against San Diego. His 25 receptions for 359 yards were the fewest for him in both categories since he was a rookie, although he caught a touchdown pass in every game over a four-week stretch in December. At 6-foot-6, his height makes him an inviting red-zone target. And his blocking ability was clearly missed when the Jaguars averaged only 2.6 yards per rush through their first six games.
BACKUPS
Ace Sanders, WR --€" He turned in a better game against the Browns than Shorts did, finishing with eight catches for 67 yards. But he didn't score his first touchdown until Week 14 against Buffalo, and his longest punt return was for only 17 yards. For someone the Jaguars envision as a game-breaker, those numbers will need to improve in his second season.
Mike Brown, WR --€" With 32 receptions for 446 yards and two TDs, the former college quarterback who went undrafted in 2012 out of Liberty appears to be making the transition to wide receiver. The loss of Blackmon might have been the best thing to accelerate Brown's development, and there is no doubt he figures into the team's plans for 2014.
Stephen Burton, WR --€" When the Jaguars claimed him off waivers Sept. 1 from the Minnesota Vikings, Bradley saw Burton as a speedy deep threat the team lacked. But a concussion injury limited him to eight catches before he went on the injured reserve list Dec. 9. By then, the Jaguars were giving Kerry Taylor and Lamaar Thomas a look.
Clay Harbor, TE --€" Another waiver claim at the end of the preseason (from the Philadelphia Eagles), Harbor helped make up in part for the absence of Lewis. He had almost as many receptions as Lewis (24) and two touchdowns while playing all 16 games, including seven starts. A free agent, expect the Jaguars to keep him around.
POSSIBLE FREE-AGENT TARGETS
The Jaguars whiffed on Mohamed Massaquoi, cutting him before the end of the preseason. From that perspective, they have nowhere to go but up when it comes to bringing in wide receivers. Bradley's years as defensive coordinator of the Seattle Seahawks might make Golden Tate a potential candidate moreso than Riley Cooper of the Eagles or Julian Edelman of the New England Patriots. At tight end, they seem content with Lewis, Harbor and Danny Noble, whose only catch went for a 62-yard touchdown against the Cardinals.
BEST DRAFT OPTIONS
While Sammy Watkins is expected to be long gone after the Jaguars' first-round pick (No. 3) and before their second-round selection (35th overall), Clemson teammate Martavias Bryant could fit into their plans in the first three rounds. He stands 6-4 and has been clocked at 4.38 in the 40-yard dash, meaning he has the combination of size and speed they badly need.
Jordan Matthews of Vanderbilt has similar size but without Bryant's speed. It wouldn't be a surprise to see the Jaguars choose more than one wide receiver and perhaps a tight end as well.
FINAL THOUGHT
The Seahawks showed a team can win a Super Bowl without a 1,000-yard receiver. That shouldn't stop the Jaguars from preparing from the possibility (or inevitability) of a season without Blackmon and using both free agency and the draft to upgrade. 
You can follow Ken Hornack on Twitter @HornackFSFla or email him at khornack32176@gmail.com.
---