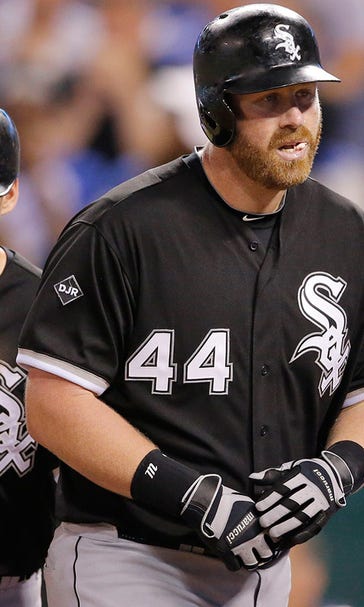 Adam Dunn's ready to leave this good news/bad news list of players
August 31, 2014

After Adam Dunn was dealt to the Oakland A's on Sunday, he told reporters that he is likely to retire after the season.   
If so, September represents one final chance for Dunn to remove himself from baseball'™s ultimate good news/bad news list: most games played without appearing in the postseason.
Good news, because for a player to be on the list he must have been productive enough to remain in the league for many years (and earn a lot of money).
Bad news, because ... well ... you know.
Anyway, Dunn isn'™t merely on the list. He leads the active list. The details through Saturday, according to STATS LLC:
Markakis is almost certain to take leave of this company, as Baltimore entered Sunday with an 8-1/2 game lead in the American League East. (He was injured when the Orioles reached the playoffs two years ago.) The three Royals have a good chance to appear in the postseason. Doumit does, too.
Almost by definition, the list includes only position players. But Seattle ace Felix Hernandez would be on it if we factored in a "œstarts-times-five" multiplier for starting pitchers. (He'™s started 297 games without appearing in the postseason, which would equate to 1485 as an everyday player.)
But even that would put Hernandez nearly 500 games behind Dunn, who missed division titles by two and three games, respectively, with the '08 Diamondbacks and '™12 White Sox. Dunn posted a sturdy .865 OPS in September '™08, but his .676 OPS in September '12 left the White Sox vulnerable to the Tigers' late surge.
Now Dunn has one final chance to create a postseason legacy -- before retiring at the tender age of 34.
---